This past week was, hands down, the best spring break of my college career.
It didn't seem that way at first. I was scheduled to fly out last Friday: Boston –> New York –> Houston. I managed to get to New York, but then my flight got canceled, leaving me frustrated and with an intense craving for home/family/my mom's food – none of which I'd had in nearly a year.
Things perked up slightly when I walked into my Delta-provided hotel room and saw a beautiful queen size bed. I curled up and (1) watched Finding Nemo, and (2) started reading Hunger Games. At some point, I fell into a dreamless sleep, and eight hours later, woke up to catch my flight and arrive safely in the ever-humid city of Houston, Texas.
Enter: sleep, food, an absence of psets, and the realization that my younger brother is way taller than I am.
I spent the first few days of Spring Break lazing about the house, taking four-hour naps a little too often and relishing the taste of home-cooked food. I dragged my mom and brother to the theater to watch Hunger Games (go watch it – it's awesome!) and finished the rest of the book series. I glanced briefly at homework but only to tell myself that it didn't look too bad and fully qualified for procrastination.
On Tuesday, I joined three of my favorite '12s (Vidya, Helen, and Yun) on a mini-roadtrip to the small town of Brenham, home of Blue Bell ice cream. We took a tour of the ice cream factory + got free ice cream! Yummmmm :) Here are some pics from our Brenham trip (some of which are heavily edited since Vidya and Yun got a little excited about Picasa's new editing features, loll):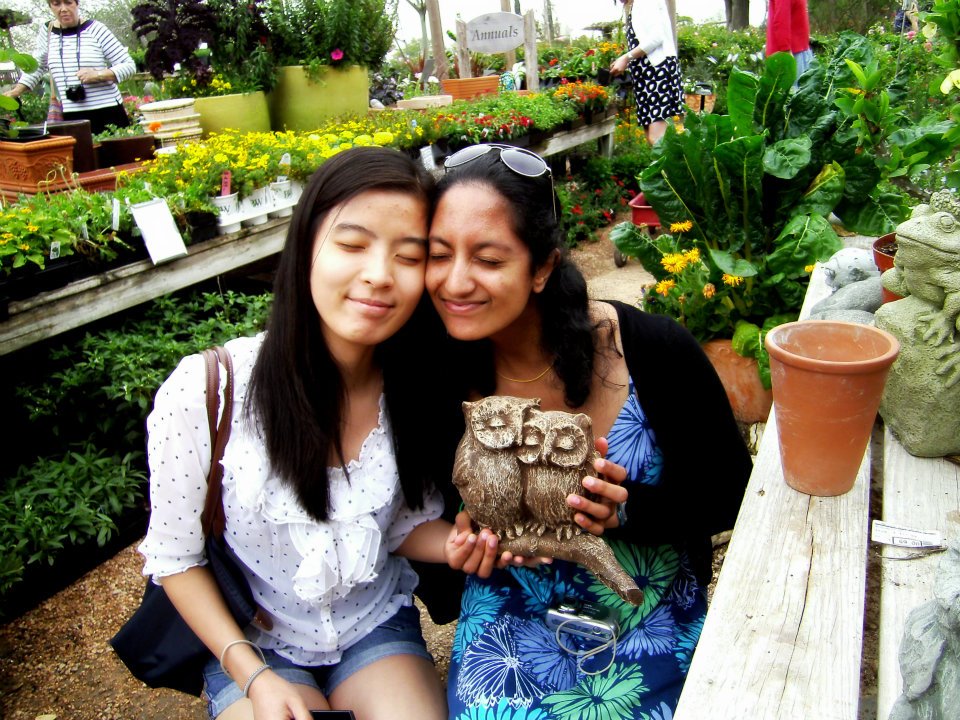 (L-R: Yun '12, Vidya '12 – Imitating the owls!)
(Me: freaking out about flowers)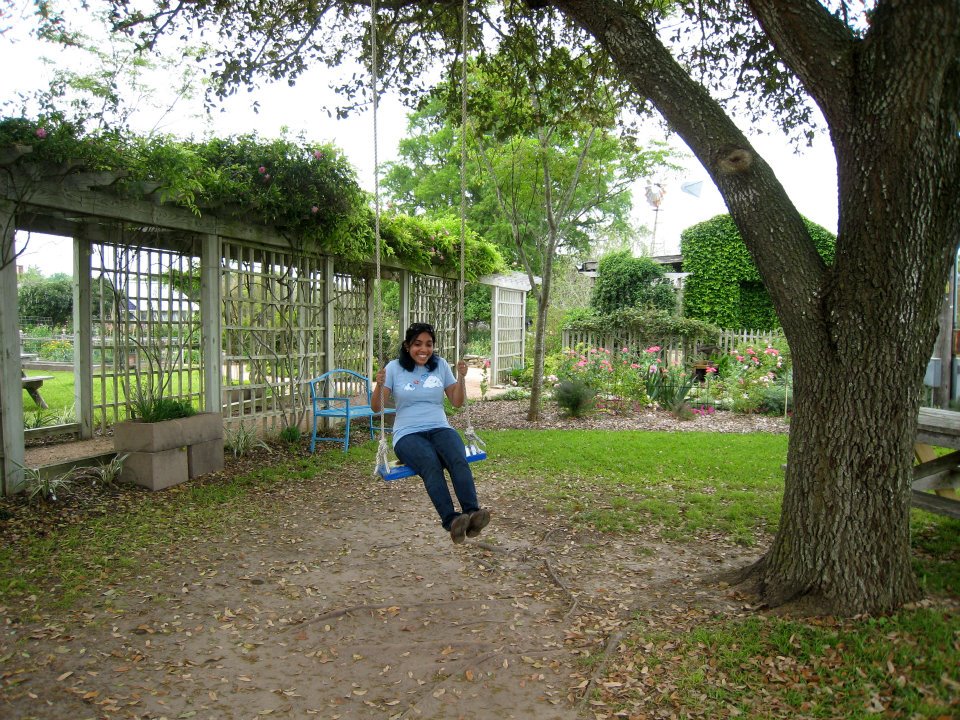 (Helen '12: reliving her childhood)
(L-R: Yun '12, me – bluebonnets!!)
On Wednesday, Yun and I made our way to the 2012 Livestrong Assembly, held in Austin, Texas. As co-chairs for Camp Kesem MIT this year, we joined Ram '13 in repping our Camp Kesem chapter at the Assembly. Last year, Livestrong made Camp Kesem one of their community impact projects, allowing 12 new Camp Kesem chapters to be created all over the nation – all of which will launch their first camps this upcoming summer. At the Assembly, we had a chance to meet Livestrong leaders and community partners from all over the world (Africa, Pakistan, Canada, and more). It was incredibly inspiring – and the best part?
WE GOT TO MEET LANCE ARMSTRONG!!!!!
Check out this vid from the Assembly: