For the past seven weeks I've been living in Honolulu, Hawai'i with my friends. We chose Hawai'i because it was close to my family and my family actually grew up here so it was familiar for them!
It was really interesting having to balance work with being in one of the most beautiful and culturally rich places in the world.
My weekdays were essentially the same. I'd wake up at 5:30am to get ready for my 6am-2pm work day (Hawai'i is three hours behind Washington, where I work). I'd get breakfast at around 7 or 8 while staring at code. I'd eat lunch at around 12. Nap from 2-3. Take the bus to the 24 Hour Fitness center on Kapiolani, work out, maybe grocery shop at Don Quijote, and then go back. By the time I'd get home, it'd be 6. I'd cook dinner and shower; now it's 7:45. Then I'd watch a movie with my roommates and then I'd be in bed by usually 10. And then repeat.
So truly the weekdays weren't as exciting as one would think, living in Hawai'i. I was determined to not let my location impact my work and my dedication to work, especially since I'm working so hard on securing a return offer (blogpost on work and whatnot coming soon).
There were days, though, where we'd go out after work and I'd skip the gym to spend some quality time with my roommates. We'd "go out and bob" – aka just go to the beach and float in the ocean, talking about deep things like our friendships and the pandemic and what we want to do in this big scary world. Other times we'd go to our favorite pho place, Pho Saigon, a quick 5 minute walk from our house. It was some of the tastiest pho I've ever had. I found myself finishing whole bowls and craving more after. Other times Raymond and I would laze around on the beach while Eva and Emma surfed to their heart's content (Ray and I are not big surfers).
The weekends, though, were dedicated to fun, house-bonding events. Eva is not part of CRABMEATS⁠01 A stupid name for my friend group. , or at least she wasn't prior to this trip, so we tried to make a conscious effort to make sure she didn't feel unincluded. We did so much as a house, so many things that I normally wouldn't have done prior to college including:
Hiking
I am not the biggest hiking fan. As you'll recall, I twisted my ankle while hiking and fractured it. It is not the greatest.
But I do think Hawai'i changed that and made me a bit more fond of the whole "walk to see pretty sights because it's fun" thing.
We saw some really pretty sights.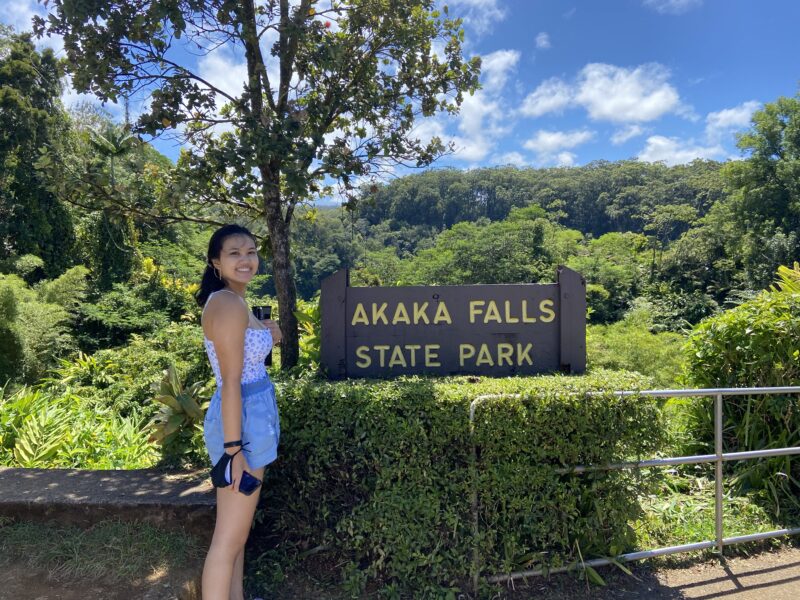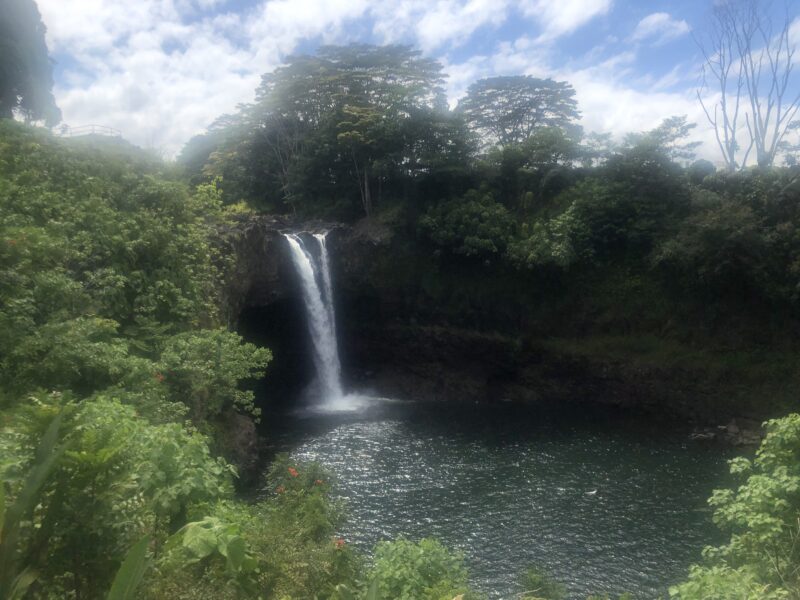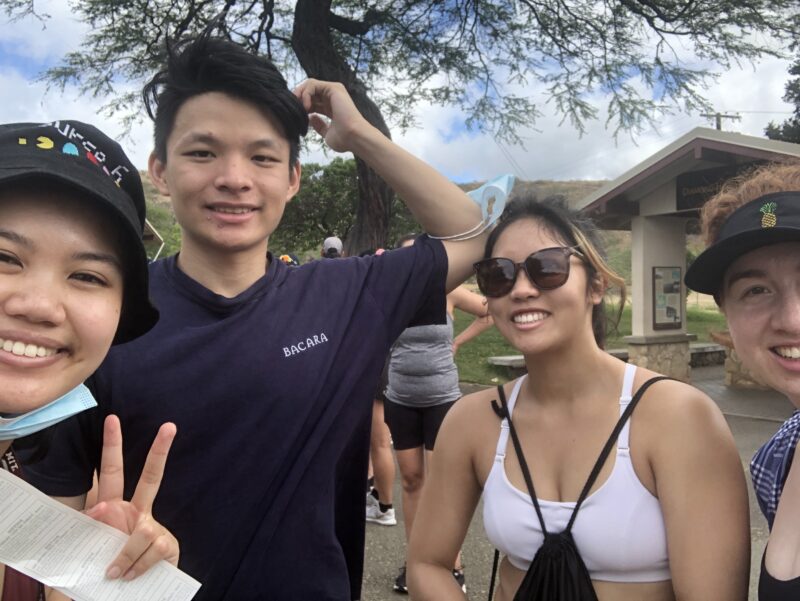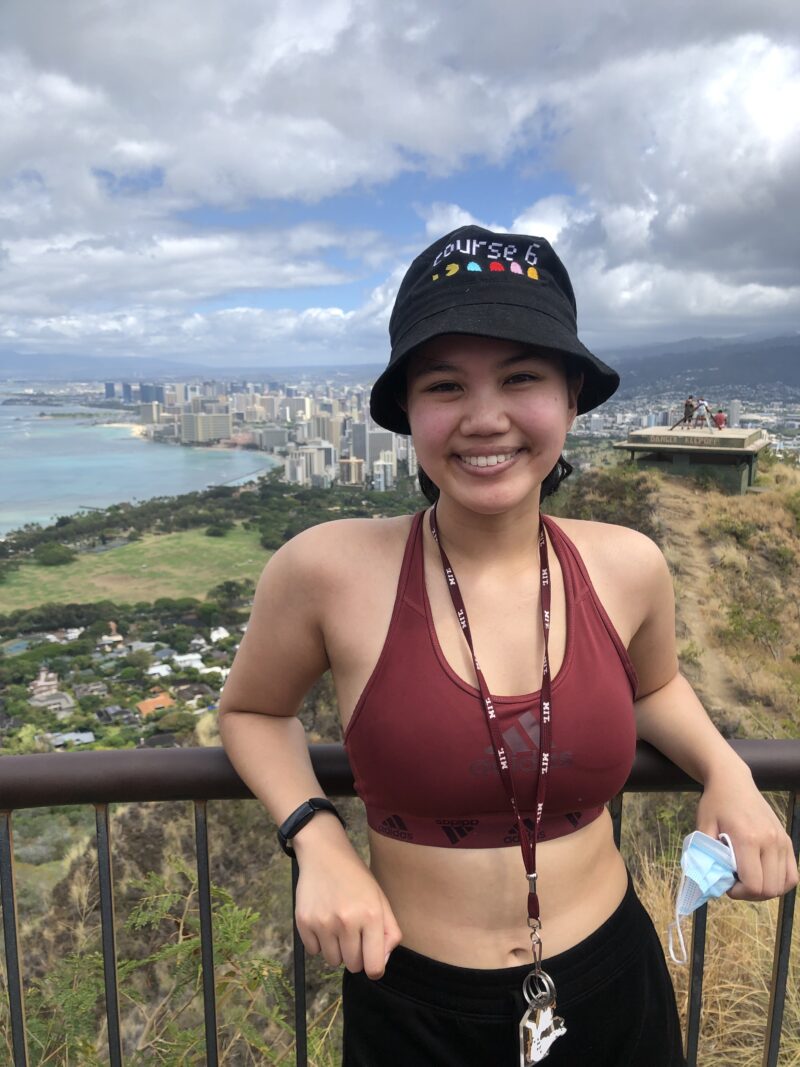 Cat Cafes
A huge plus to our location was conveniently being placed a 5 minute walk away from a cat cafe, where we got to pet and meet some cats.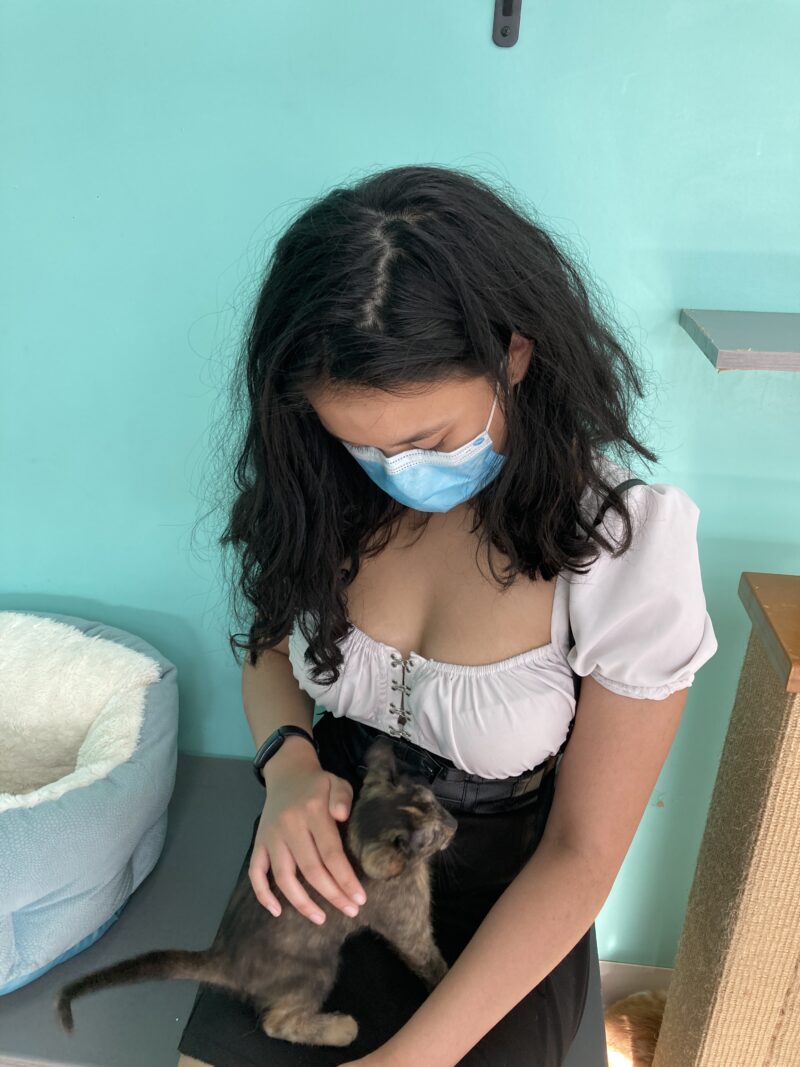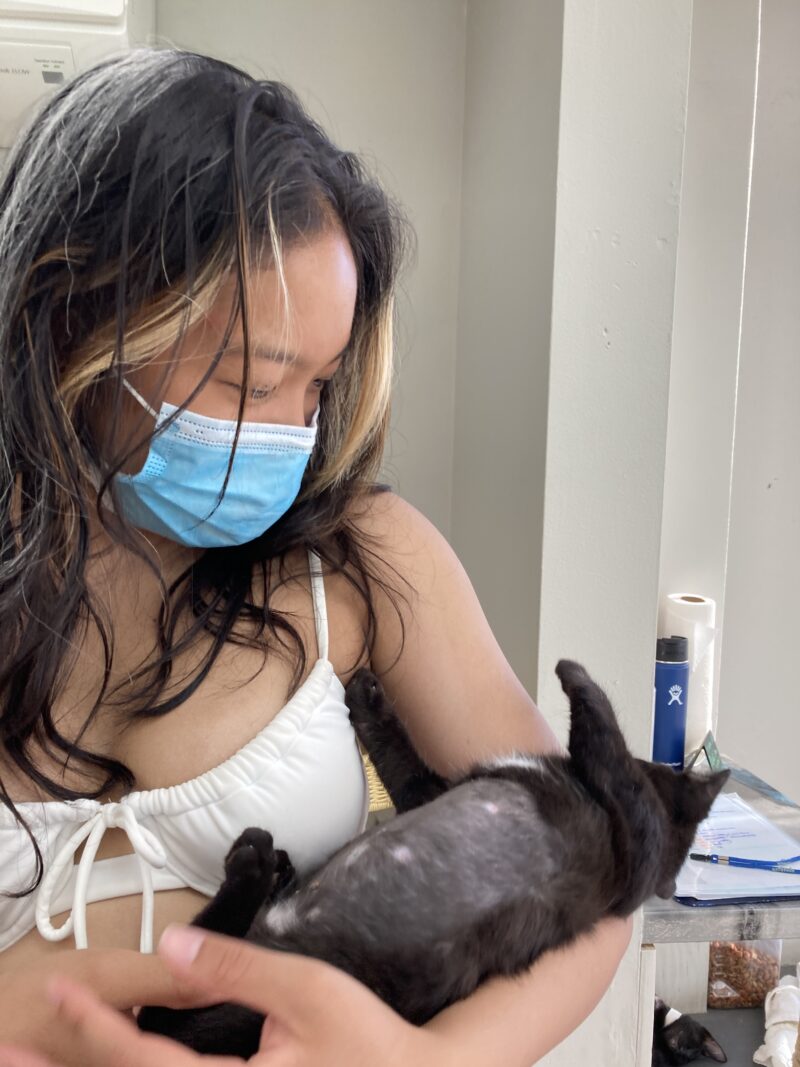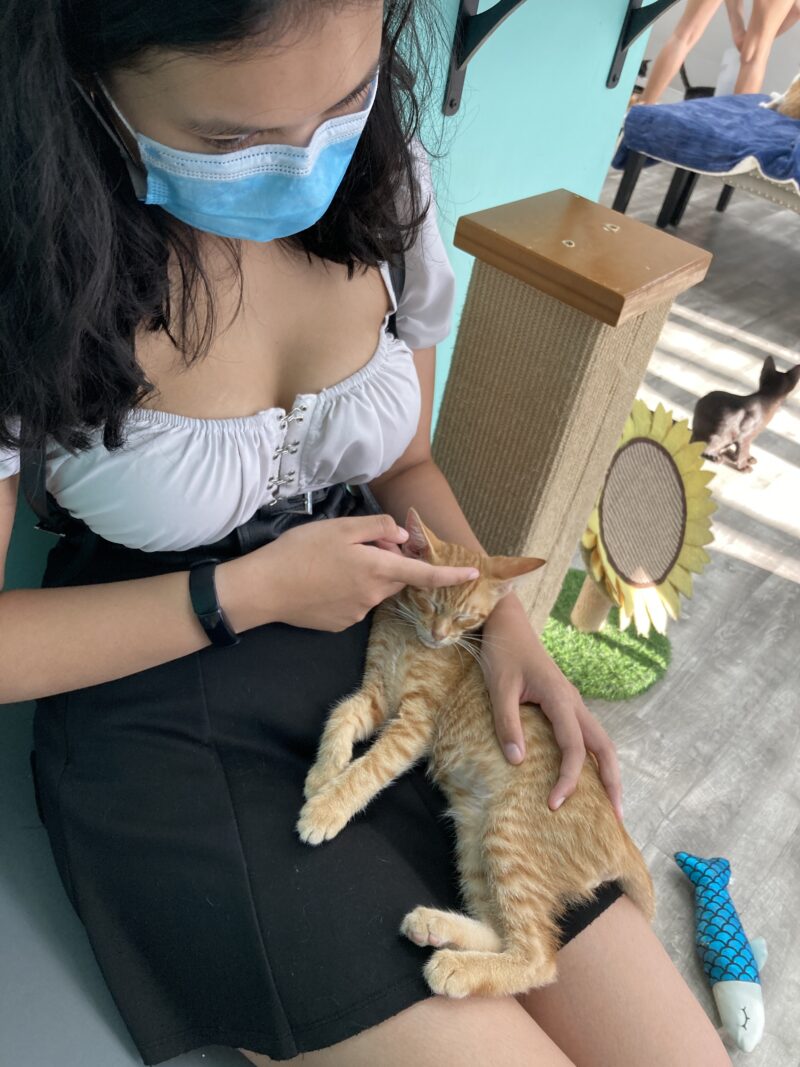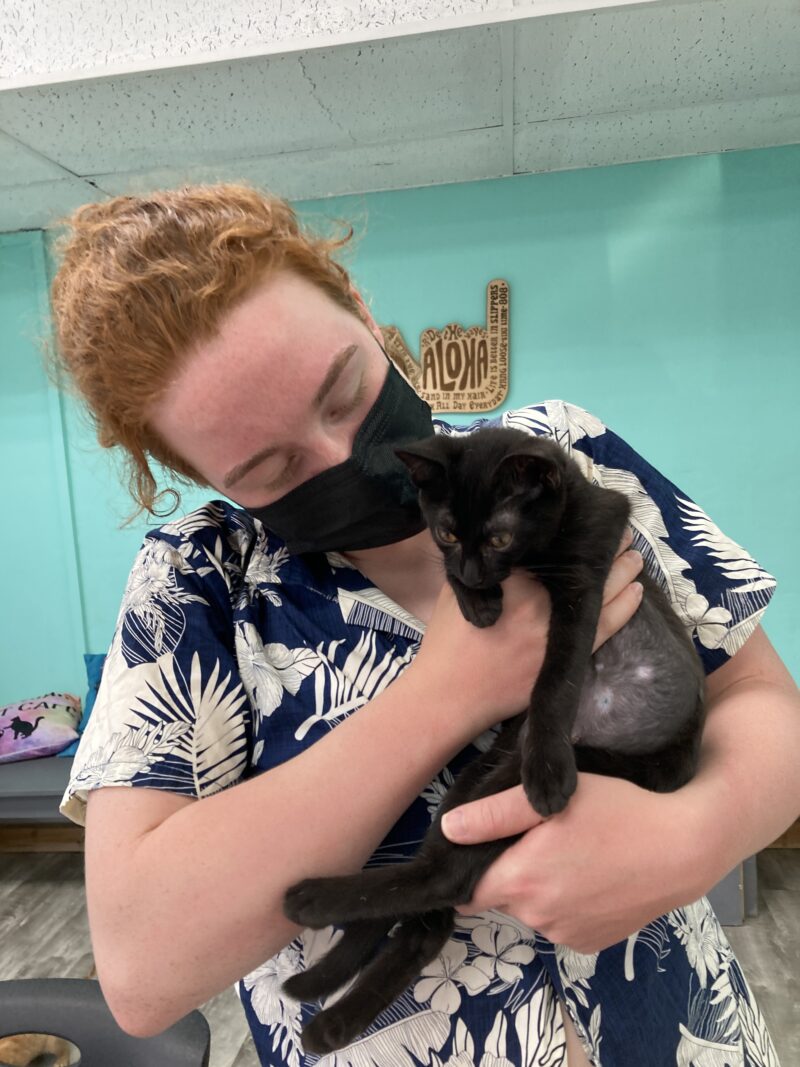 Snorkeling, paddleboarding, surfing, and more
In our first week, we took a bus up to North Shore to snorkel. We saw turtles!!!! And swam with them!!! It was so cool. We also got to see a rare monk seal (with only about 1700 left in the world as of today) which made us feel very special. I also tried paddleboarding (I hated it) and did a lot of ocean swimming in different beach parks.
Zoo going
One weekend we decided to go to the Honolulu Zoo and we saw so many lovely animals. I wanted to a veterinarian for 16 years of my life and actually applied to schools as a pre-vet major back in high school, so it was really great being surrounded by wild animals and remembering that part of my life. Fun fact, I actually volunteered at the San Diego Safari Park as part of their Conservation Corps program and had to learn a lot of miscellaneous animal facts to tell guests. For example, did you know the lion sleeps for 20 hours a day? Or that there is a silent, ongoing extinction of giraffes occurring as I write this? Or that giraffes have calcium growths atop their heads called ossicones that fall off when giraffes fight and butt heads?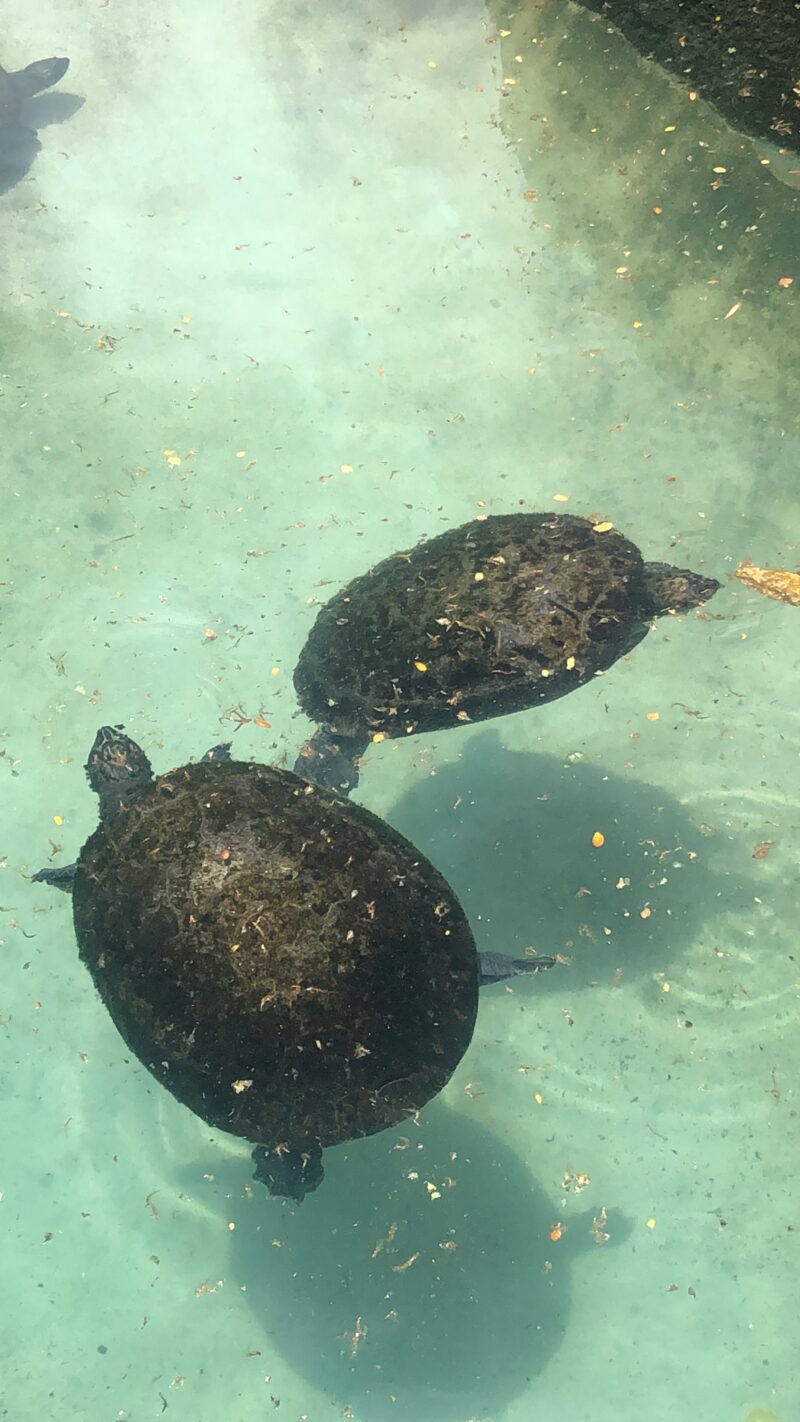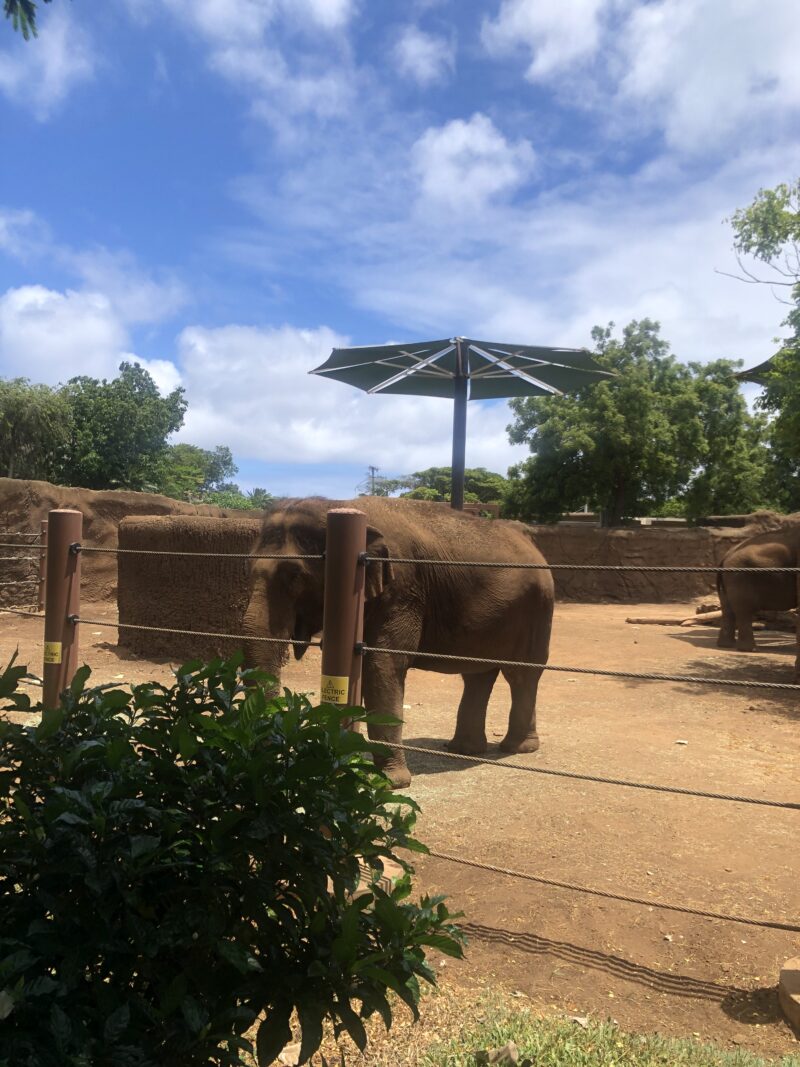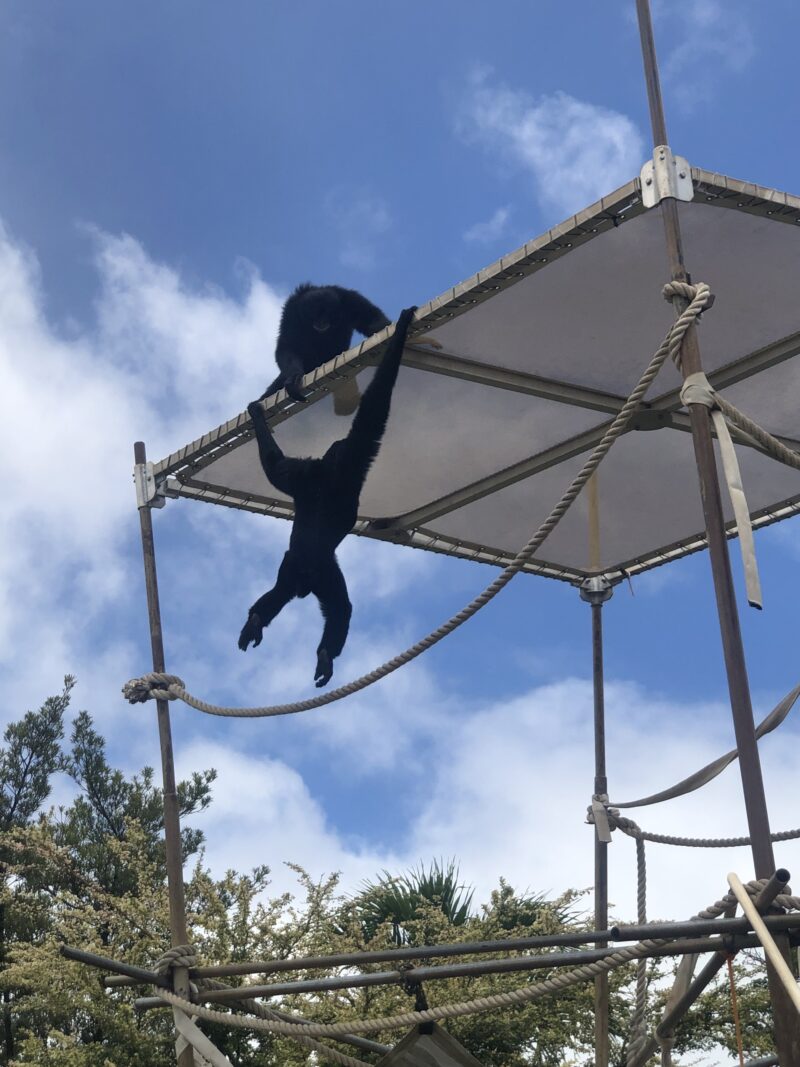 I really hope to go back to school to learn more biology once I work in tech for a couple years. I've realized that while computer science is fun and definitely enjoyable for me, the real end goal is following my sixteen-year-long passion and getting enough money and experience to apply to vet school and become a veterinarian later on in life. But since vet school is expensive and not the best financial decision at the moment, product management will do for now.
Eating
There is so. much. good. food. Spam musubis, sushi, poke, shaved ice, everything. It is all so delicious. I was so impressed and so satisfied with nearly every restaurant I went to. Here are some of my recommendations.
Shorefyre on Waikiki – honestly a surprise from me since it's definitely more of a touristy spot but their 50/50 burger was the best burger I've had to date
Honolulu Sushi – super tasty poke and super fresh sushi, I think Ray and I ordered this maybe 6 times while in Hawai'i.
Aloha Steakhouse – will burn a hole in your wallet but the BEST steak I've had in a while
7/11 – literally not kidding you just go to 7/11 and get a spam musubi.
Any shrimp truck on North Shore – everyone will say go to Giovanni's. You don't have to. Any shrimp truck up there is delicious. I got the garlic shrimp and it was so tasty and I found a new appreciation for shrimp.
Pho Saigon – tastiest pho I've ever had.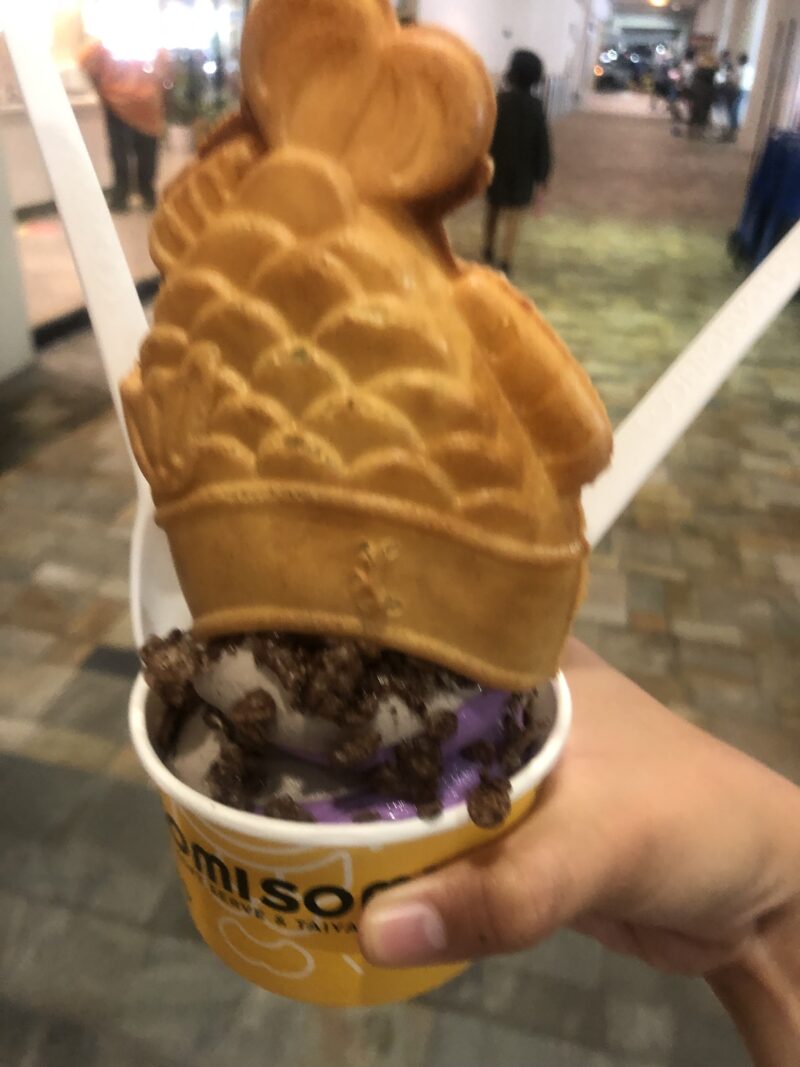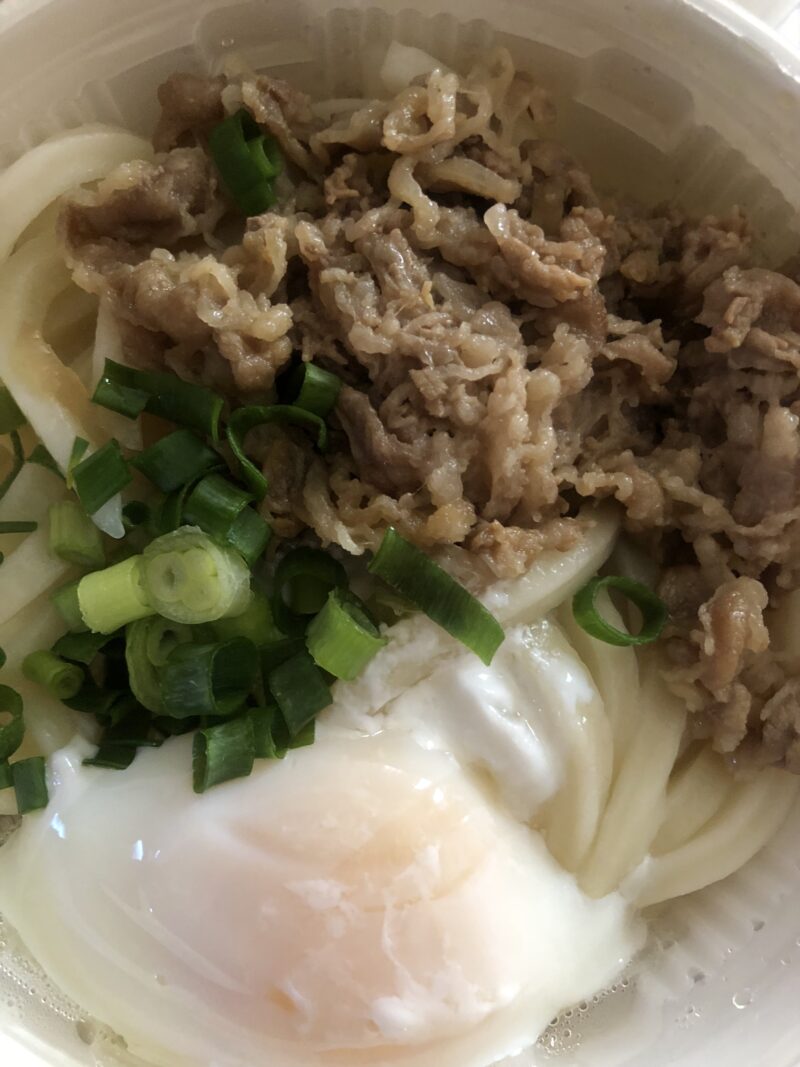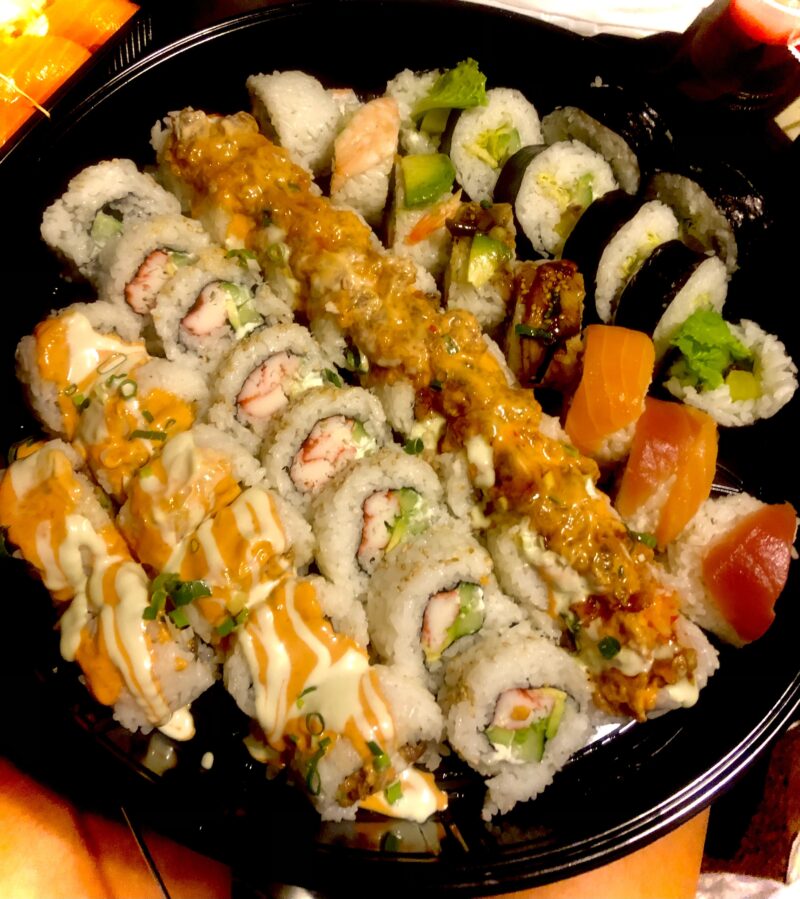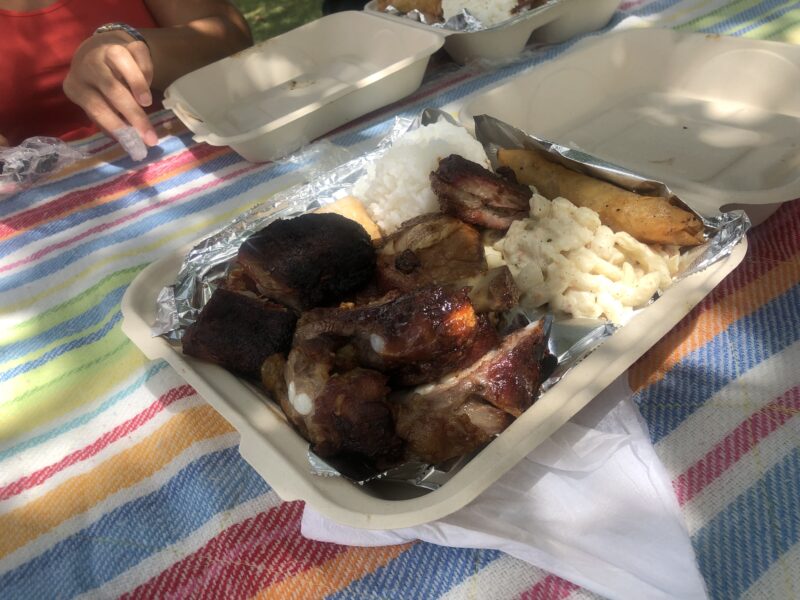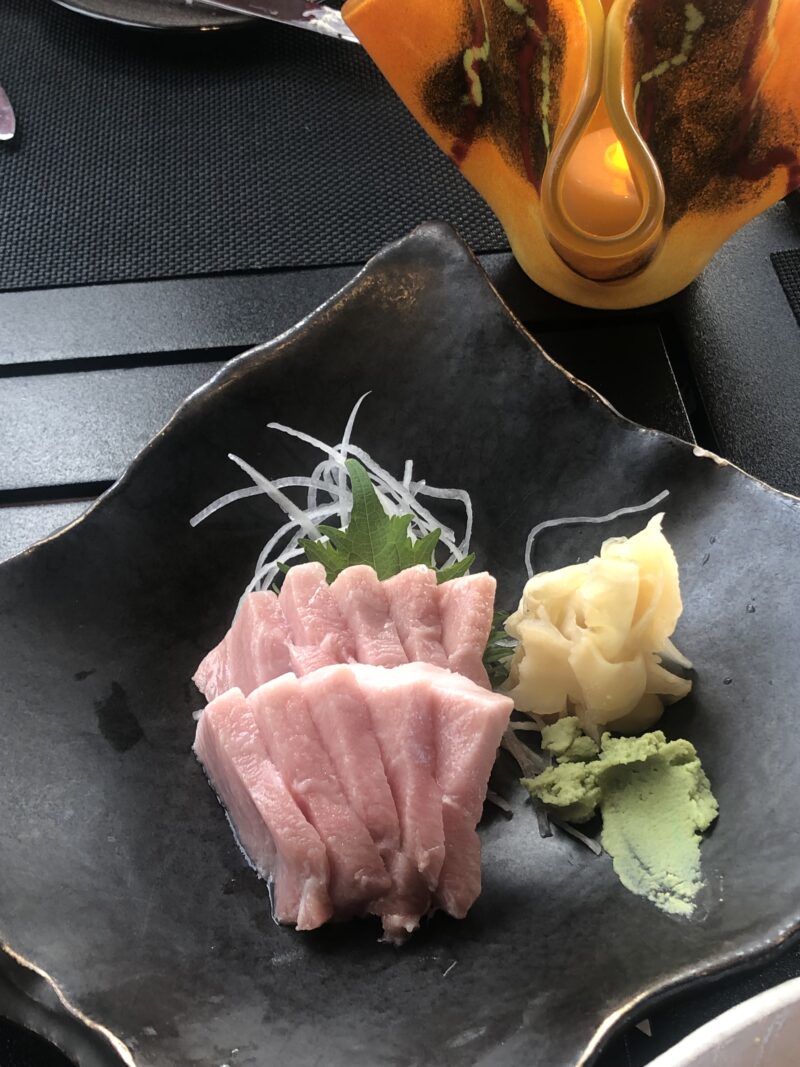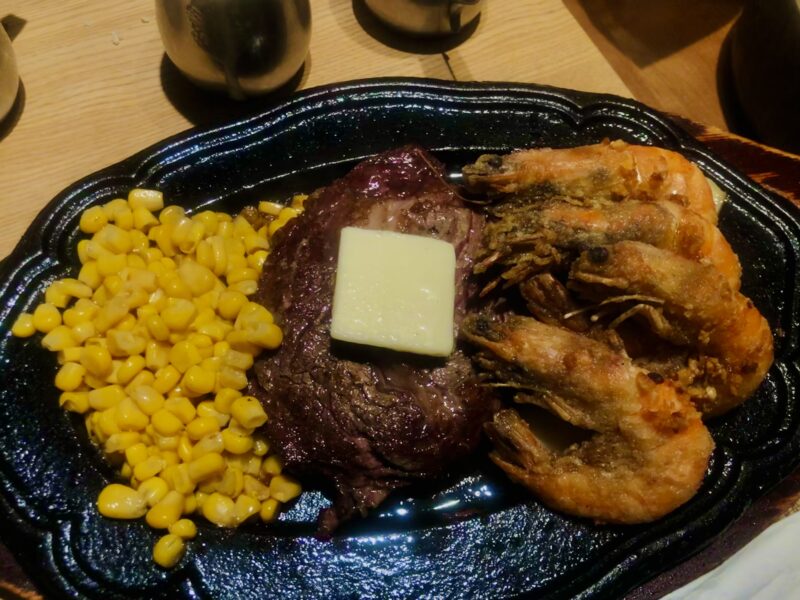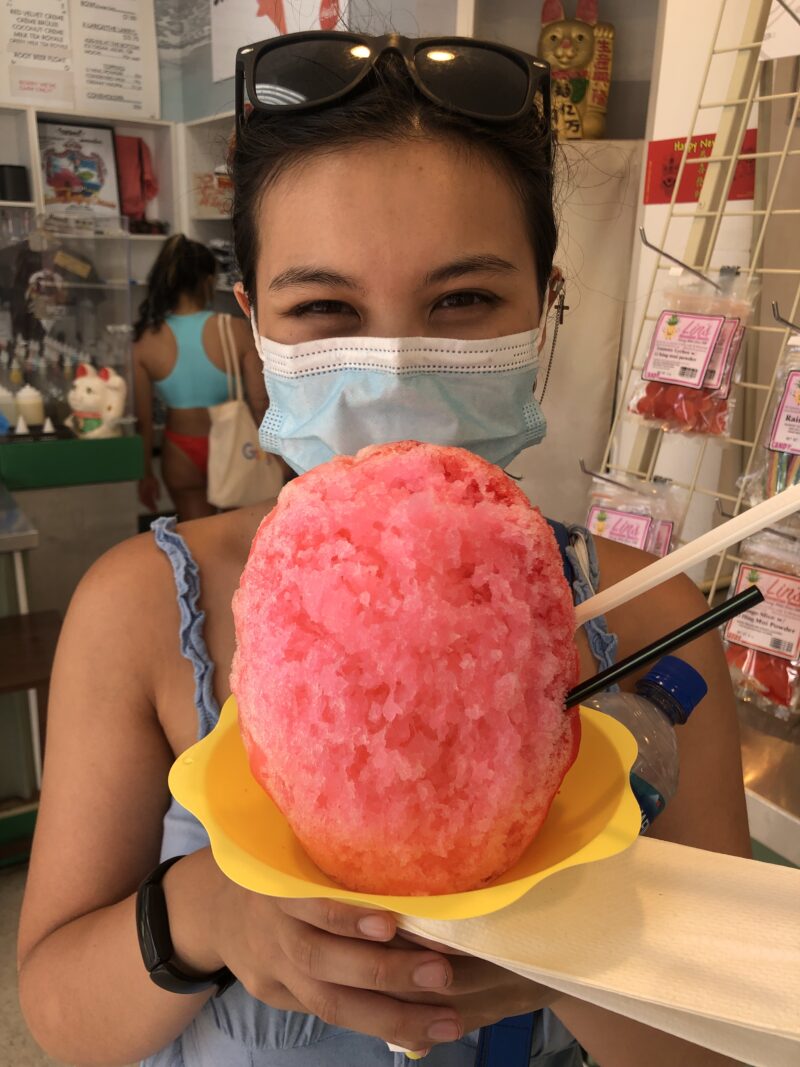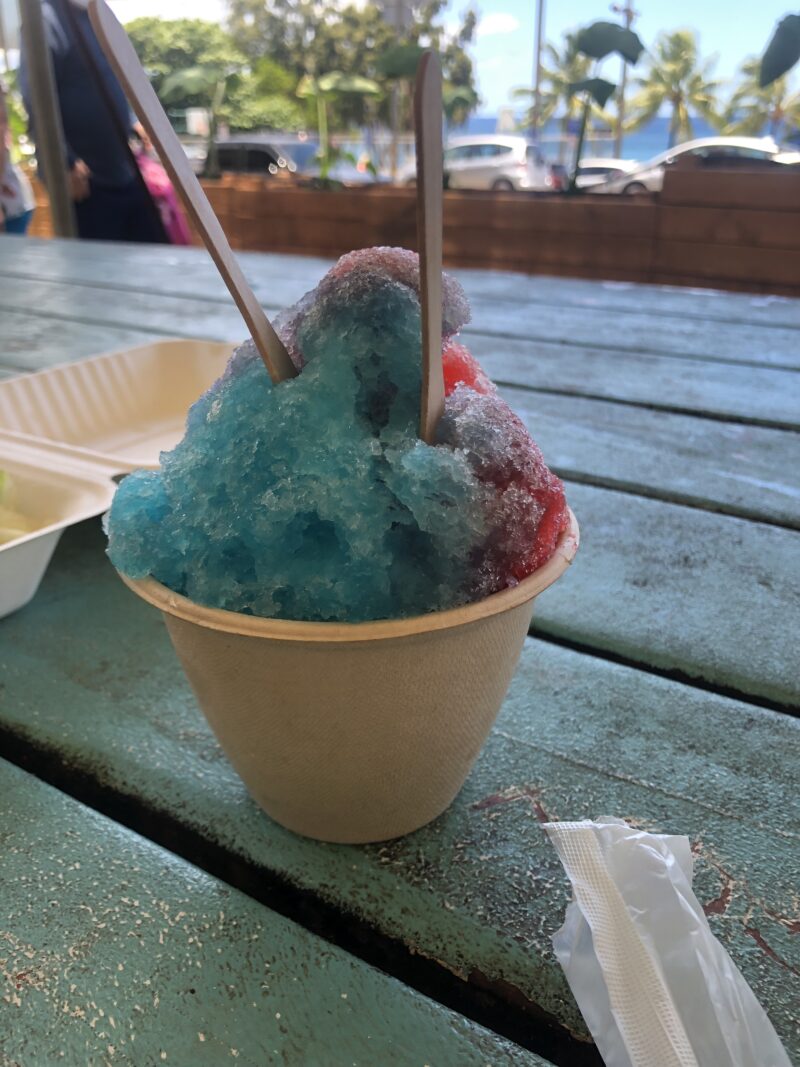 Movie watching
If you've read my blogs before you know I have a habit of movie watching. This summer was no exception. We attempted to watch a movie every night, while rotating the movie-picker-person every night to give everyone a fair chance.
Here are the movies we watched.
Eva's picks
Hereditary: When the matriarch of the Graham family passes away, her daughter and grandchildren begin to unravel cryptic and increasingly terrifying secrets about their ancestry, trying to outrun the sinister fate they have inherited.
a terrifying movie that honestly made me so afraid that I literally could not sleep and I didn't even WATCH the movie?? I LISTENED to it because I was cowering behind a blanket. Literally so terrifying I think about that car driving scene all the time.
Aquamarine: Two teenage girls (Joanna "JoJo" Levesque, Emma Roberts) discover that mermaids really do exist after a violent storm washes one ashore. The mermaid, a sassy creature named Aquamarine (Sara Paxton), is determined to prove to her father that real love exists, and enlists the girls' help in winning the heart of a handsome lifeguard (Jake McDorman).
this was a really fun pick solely for the fact that the main love interest was named raymond and it was really funny
also just a fun movie?
island in the sun by weezer
Just Go With It: His heart recently broken, plastic surgeon Danny Maccabee (Adam Sandler) pretends to be married so he can enjoy future dates with no strings attached. His web of lies works, but when he meets Palmer (Brooklyn Decker) — the gal of his dreams — she resists involvement. Instead of coming clean, Danny enlists Katherine (Jennifer Aniston), his assistant, to pose as his soon-to-be-ex-wife. Instead of solving Danny's problems, the lies create more trouble.
one of my favorite picks from the summer. I am a SUCKER for romcoms and it was so funny even though Adam Sandler is most definitely not my favorite actor ever
Cabin in the Woods: When five college friends (Kristen Connolly, Chris Hemsworth, Anna Hutchison, Fran Kranz, Jesse Williams) arrive at a remote forest cabin for a little vacation, little do they expect the horrors that await them. One by one, the youths fall victim to backwoods zombies, but there is another factor at play. Two scientists (Richard Jenkins, Bradley Whitford) are manipulating the ghoulish goings-on, but even as the body count rises, there is yet more at work than meets the eye.
was not here for this movie but glad I missed it
The Parent Trap: In this update of a 1961 film, twins Annie and Hallie (Lindsay Lohan) are strangers until happenstance unites them. The preteen girls' divorced parents, Nick (Dennis Quaid) and Elizabeth (Natasha Richardson), are living on opposite sides of the Atlantic, each with one child. After meeting at camp, American Hallie and British-raised Annie engineer an identity swap, giving both the chance to spend time with the parent they've missed. If the scheme works, it might just make the family whole again.
great movie selection?? I had honestly never seen this in full and didn't realize how 1) long it was and 2) how many adult jokes there are in it and 3) how clever it was??
yes we watched the remake
i love lindsay lohan
The Core: Geophysicist Dr. Josh Keyes (Aaron Eckhart) discovers that an unknown force has caused the earth's inner core to stop rotating. With the planet's magnetic field rapidly deteriorating, our atmosphere literally starts to come apart at the seams with catastrophic consequences. To resolve the crisis, Keyes, along with a team of the world's most gifted scientists, travel into the earth's core. Their mission: detonate a device that will reactivate the core.
honestly it was so hard to sit through this movie but it was really funny seeing as there was no scientific basis for it at all.
if you want a good laugh but also want to feel disappointed at peoples understanding of science / stem , watch this
theres a guy who literally 'hacks into the mainframe' named rat
yes im serious
yes he went to mit in the movie
yes im as disappointed as you are
The Lakehouse: Fantasy romance about a relationship that forms between an architect and the doctor who lived in his new lakeside house two years previously. Only able to communicate by passing letters into the house's mailbox, the pair begin to fall for each other, but will they ever be together? Hollywood remake of the acclaimed South Korean film `Siworae'.
everyone loves a good romance movie
everyone also loves a good movie with keanu reeves in it
honestly a great movie it made me laugh and cry and i loved it
don't think too deeply about the fantasy part of the movie it doesn't make sense
Call Me By Your Name: In 1980s Italy, romance blossoms between a seventeen-year-old student and the older man hired as his father's research assistant.
a somewhat questionable age gap featuring everyones favorite cannibal armie hammer and pretty boy timothee chalamet
but if we pretend timothee chalamet is instead 20 in this movie then it's slightly better
i read the book before and wasn't that enthused about it i thought it was like poorly written fanfic (and i've read a lot of great fanfic so i think thats why the bar was so high) but i reread it after watching the movie and it actually wasn't as bad as i remember
i think there's a lot of strange movie decisions that the director made so that the movie differed from the book
overall i think it was a decent watch with an unsatisfying ending
but if u just want something spicy to watch with friends great movie choice
Emma's picks
Bo Burnham: Make Happy: Make Happy is a stand-up comedy routine by Bo Burnham which he performed live in 2015 and 2016; a recording of the show was released on Netflix on June 3, 2016.

essentially emma and i had just watched bo burnham inside around the time we moved into the house
you can see my reaction to bo burnham inside in this blogpost
we had been playing the soundtrack to inside every day inside the house and eva didn't really know who bo burnham was/get the hype so we tried showing her make happy so maybe she'd kind of get it and get a better understanding of who he was
honestly some of the humor is so bad upon rewatching
eva eventually did watch inside and fell in love with it
the inside soundtrack was basically the soundtrack to our time in hawai'i
Real Genius: When science whiz Mitch Taylor (Gabe Jarret) arrives at Pacific Tech as a freshman, he's paired up with genius senior Chris Knight (Val Kilmer) to work on a laser project. Mitch initially doesn't care for Knight's slacker attitude, but is eventually won over, and their friendship allows them to make new progress on the laser project. It's only when the boys learn that the government intends to use the laser as a weapon that they start to question what they've actually been working for.
GREAT GREAT MOVIE SELECTIOn
CANNOT STRESS ENOUGH OHW MUCH I LOVED THIS MOVIE
real genius is based off of CalTech but honestly it felt like MIT
if you want a good idea of what's it like to go to MIT, watch this movie. it features pranks and fun parties and honestly made me miss mit so much
also val kilmer is so sexy in this movie.
great watch!
Pirates of the Caribbean: The Curse of the Black Pearl: Capt. Jack Sparrow (Johnny Depp) arrives at Port Royal in the Caribbean without a ship or crew. His timing is inopportune, however, because later that evening the town is besieged by a pirate ship. The pirates kidnap the governor's daughter, Elizabeth (Keira Knightley), who's in possession of a valuable coin that is linked to a curse that has transformed the pirates into the undead. A gallant blacksmith (Orlando Bloom) in love with Elizabeth allies with Sparrow in pursuit of the pirates.
a great throwback and honestly who doesn't love a bunch of hot pirates fighting each other?
Harry Potter and the Half-Blood Prince: As Death Eaters wreak havoc in both Muggle and Wizard worlds, Hogwarts is no longer a safe haven for students. Though Harry (Daniel Radcliffe) suspects there are new dangers lurking within the castle walls, Dumbledore is more intent than ever on preparing the young wizard for the final battle with Voldemort. Meanwhile, teenage hormones run rampant through Hogwarts, presenting a different sort of danger. Love may be in the air, but tragedy looms, and Hogwarts may never be the same again.
i forgot how long this movie was
fun cause it runs like a romcom
Bo Burnham: Inside: Bo Burnham: Inside is a 2021 American special written, directed, filmed, edited by, and starring Bo Burnham. Recorded in the guest house of his home during the COVID-19 pandemic without a crew or audience, it was released on Netflix on May 30, 2021.
self explanatory
good watch if you wanna feel existential and pensive
Raymond's picks
I'm Thinking of Ending Things: Full of misgivings, a young woman travels with her new boyfriend to his parents' secluded farm.
i don't want to say too much about this movie because i think it'll spoil things
go into the movie blind, don't read anything online about it
come back to this blogpost and let me know what you think (put a spoiler tag)
overall a really interesting watch
Dear Zachary: A Letter to a Son About His Father: In 2001, 28-year-old Dr. Andrew Bagby is found dead in a park in Pennsylvania. He had been shot by his ex-girlfriend, who then fled to Canada, where she was able to walk free on bail, pregnant with Andrew's child. Andrew's enraged parents campaign to gain custody of the child and convict their son's killer. Filmmaker Kurt Kuenne pairs this story with home movies and interviews with those who knew Andrew, hoping to give his best friend's son an opportunity to discover who his dad was.
really intense movie
don't wanna say too much cause i dont wanna spoil things
very controversial movie tbh i get why
Portrait of a Lady on Fire: France, 1770. Marianne, a painter, is commissioned to do the wedding portrait of Héloïse, a young woman who has just left the convent. Héloïse is a reluctant bride to be and Marianne must paint her without her knowing. She observes her by day, to paint her secretly.
this was such a great movie
it was so well done and like…idk man i loved the shots in this movie
it makes you feel things
i think we cried at the end
Requiem for a Dream: Imaginatively evoking the inner landscape of human beings longing to connect, to love and feel loved, the film is a parable of happiness gloriously found and tragically lost. "Requiem for a Dream" tells parallel stories that are linked by the relationship between the lonely, widowed Sara Goldfarb and her sweet but aimless son, Harry. The plump Sara, galvanized by the prospect of appearing on a TV game show, has started on a dangerous diet regimen to beautify herself for a national audience.
i wasnt here when they watched this but ray and i watched it with some friends in our freshman fall
really good movie but the kind of movie you only watch once (i dont know why raymond has seen it three times)
i think everyone should at least see this movie once. it makes you feel a lot and think a lot. it's also horribly, horribly sad.
Cinderella Man: During the Great Depression, ex-boxer James J. Braddock (Russell Crowe) works as a day laborer until his former manager Joe Gould (Paul Giamatti) offers him a one-time slot against a rising young contender. After he wins a shocking upset, Braddock goes back into the ring full time, against the wishes of his frightened wife, Mae (Renée Zellweger). Dubbed "The Cinderella Man" for his rags-to-riches story, Braddock sets his sights on the defending champion, the fearsome Max Baer (Craig Bierko).
the unexpected feel good movie of the summer
but no really i did not expect this movie to be as cool or as engaging as it was!! an unexpected top 5
The Father: A man refuses all assistance from his daughter as he ages. As he tries to make sense of his changing circumstances, he begins to doubt his loved ones, his own mind and even the fabric of his reality.
honestly wish i never watched this movie
not because it was bad, it was incredibly good
but i think it hit a bit too close to home. it's about a man with alzheimer's struggling to piece together things. it's…incredibly depressing? and i think reminded me too much of my family and it left me feeling so empty and so dissociated and numb that i wish to never feel that way again.
but it's a good movie that brings awareness to the pain that alzheimer's brings.
Cami's picks
Surf's Up: Surfing means everything to teenage penguin Cody Maverick (Shia LaBeouf). Followed by a documentary film crew, he leaves his home in Antarctica for Pen Gu Island, site of the the Big Z Memorial Surf Off. Cody wants to be respected and admired, and he believes that winning the competition will bring him what he craves. However, an encounter with washed-up surfer Geek (Jeff Bridges) teaches Cody about what is truly important.
one of my favorite movies
it's so stupid i love it
Your Name.: Two teenagers share a profound, magical connection upon discovering they are swapping bodies. Things manage to become even more complicated when the boy and girl decide to meet in person.
one of my favorite movies to show people just because i LOVE seeing their reaction (alongside train to busan but i felt it was too sad for the occasion)
great watch please watch
MITSUHA!!!!
The Farewell: Billi's family returns to China under the guise of a fake wedding to stealthily say goodbye to their beloved matriarch — the only person that doesn't know she only has a few weeks to live.
while not a lot happens in the movie i think the movie does a great job of really capturing the many many feelings and struggles that come with growing up in an asian home and family
while i am not chinese myself i think there was a lot of myself i could see in the movie, especially being as close to my grandmother as i am
The Shawshank Redemption: Andy Dufresne (Tim Robbins) is sentenced to two consecutive life terms in prison for the murders of his wife and her lover and is sentenced to a tough prison. However, only Andy knows he didn't commit the crimes. While there, he forms a friendship with Red (Morgan Freeman), experiences brutality of prison life, adapts, helps the warden, etc., all in 19 years.
fantastic movie, easily in my top 5
don't want to say too much but this is just a classic that everyone should see
we accidentally skipped like 20 minutes in the movie so the ending was really confusing to us
Luca: Set in a beautiful seaside town on the Italian Riviera, the original animated feature is a coming-of-age story about one young boy experiencing an unforgettable summer filled with gelato, pasta and endless scooter rides. Luca shares these adventures with his newfound best friend, but all the fun is threatened by a deeply-held secret: he is a sea monster from another world just below the water's surface.
i do not care what disney says this movie is gay and its just one big gay allegory and i am in LOVE with this movie
i honestly didn't think pixar and disney made any good movies anymore but this movie proved me so so wrong
this was such a feelgood and i felt SO many things and it was so incredibly beautiful please watch
Silence of the Lambs: Jodie Foster stars as Clarice Starling, a top student at the FBI's training academy. Jack Crawford (Scott Glenn) wants Clarice to interview Dr. Hannibal Lecter (Anthony Hopkins), a brilliant psychiatrist who is also a violent psychopath, serving life behind bars for various acts of murder and cannibalism. Crawford believes that Lecter may have insight into a case and that Starling, as an attractive young woman, may be just the bait to draw him out.
surprisingly one of my comfort movies? aka a movie i watch when im sad to make me feel better
really clever and exciting and honestly not that scary i think anyone can watch this!
Top 5 movies from this summer (in no particular order)
Eva's:
The Shawshank Redemption
The Parent Trap
Your Name.
The Lake Houes
Portrait of a Lady on Fire
Emma's:
Silence of the Lambs
Luca
Hereditary
The Shawshank Redemption
Pirates of the Carribean
Raymond's:
Your Name.
Portrait of a Lady on Fire
Real Genius
The Farewell
I'm Thinking of Ending Things
Cami's:
The Shawshank Redemption
Luca
Real Genius
Call Me by Your Name
Portrait of a Lady on Fire
Sky diving
This was SO cool. SO Cool. I'll let the video speak for itself.
We'd been planning to go skydiving since we first arrived in Hawai'i. I feel like we said it as a joke most of the time (insert TikTok noise: At first I was like MMmMMMM skydiving….as a JOKE…but Bro….I don't think it's a joke anymore) until we actually bought the reservation…and then showed up at the place…and then got in the gear.
It was super nervewracking and I actually took an Ativan like a couple hours before so I would be chilled out on the plane ride up (hence why I look so calm in the beginning).
Super cool, highly recommend.
And that wraps up my summer thus far :) Now I'm chilling in Boston, working on my internship, and working in various cafes all across the area.
A stupid name for my friend group.⁠

back to text

↑