This fall, I moved from my Season 3⁠01 There's a running joke that my friends and I are in a sitcom. We refer to every school term as its own season, where freshman year was seasons 1 and 2, hence making summer season 3. house in Virginia to the Season 4 house in the Boston Cambridge area. Here, I'm renting a 2 bedroom/2 bathroom apartment with Mariia, Raymond, and Emma.
We're essentially two mechanical engineers and two computer scientists hustling and bustling about trying to make it through the hell that is an online semester. So far, I'd say we're managing to keep our heads above the water…at best.
Living here, though, I noticed our house has…well, perhaps not the most common things you'd find in your typical day to day household. Over the summer, Emma got a 3D printer so she could print things and test thing for her UROP and Rocket Team. That very same 3D printer has moseyed its way over to Cambridge along with us. But in addition to Emma's 3D printer, we've got a shit ton of other stuff and I figured they were worth sharing, so here are some highlights.
Our MIT Wall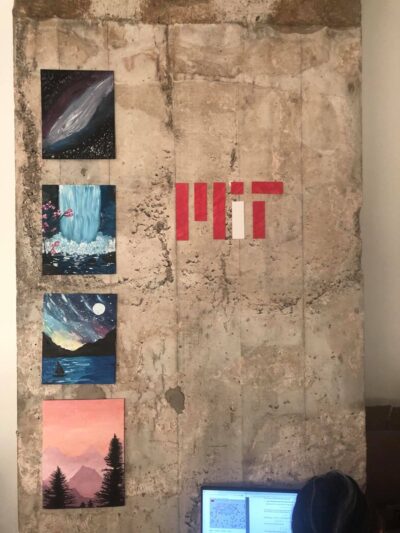 This is one of the first things you see upon entering our apartment. For those of you who have read my earlier blogs, you might recognize one of the paintings! The top 3 paintings were done by Aiden, me, and Emma (respectively) at a Bob Ross Paint Night last year and the bottom painting was Mariia's gift to Emma for our Secret Santa event.
Mariia's Job
Mariia assembles and delivers packages for various classes and things around MIT so we have wonderful instances of this around our house that makes us looking insane, but I think it makes our apartment cozier.
I believe this is a pile of casting material for a class (unsure which)!
Cardboard Chaos
Because we're in a pandemic, a lot of us have turned to simply ordering things and as a result…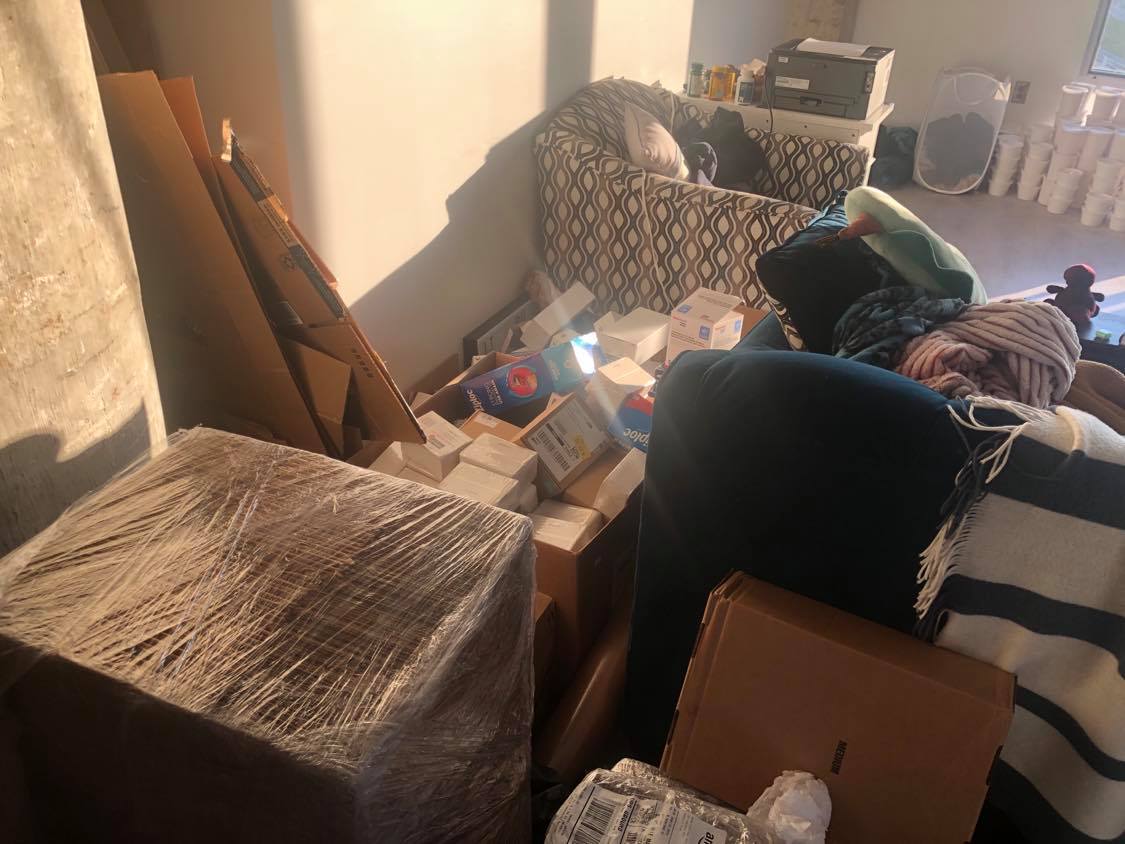 Originally we kept the cardboard because Mariia and Emma needed to make things out of cardboard for class, but now it's kind of gotten out of control. But we have cute things lying around the house like this!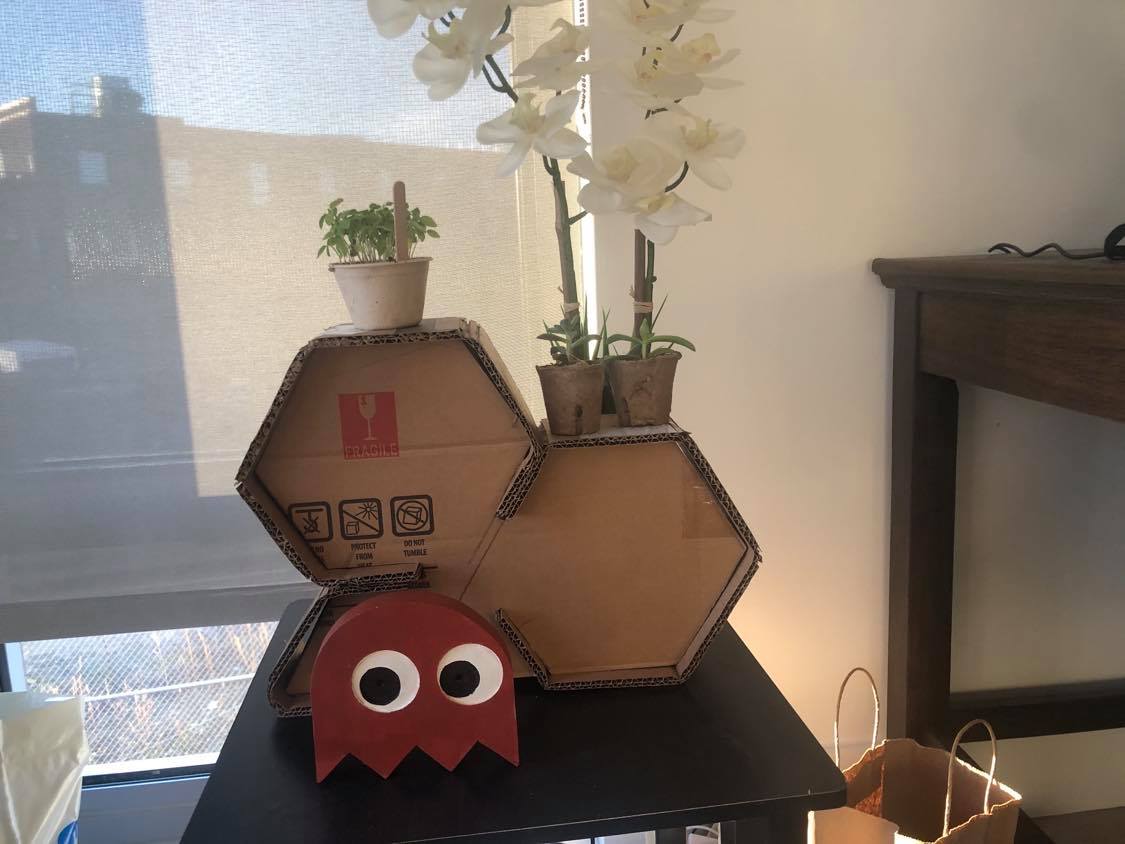 Emma's 3D printer and etc.
Emma got a 3d printer over the summer and we had a lot of fun printing a lot of random stuff: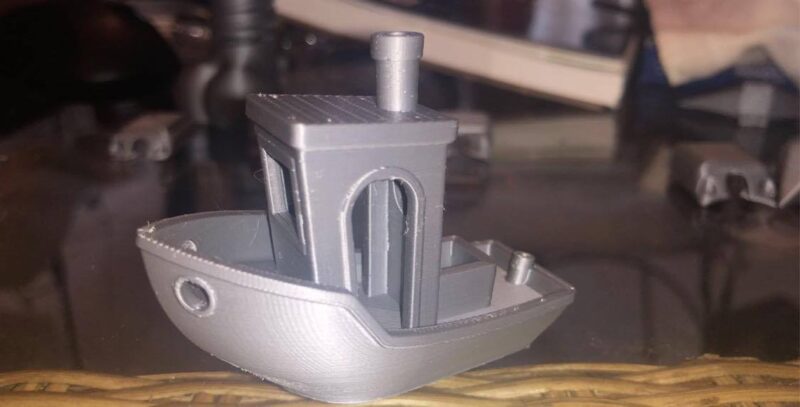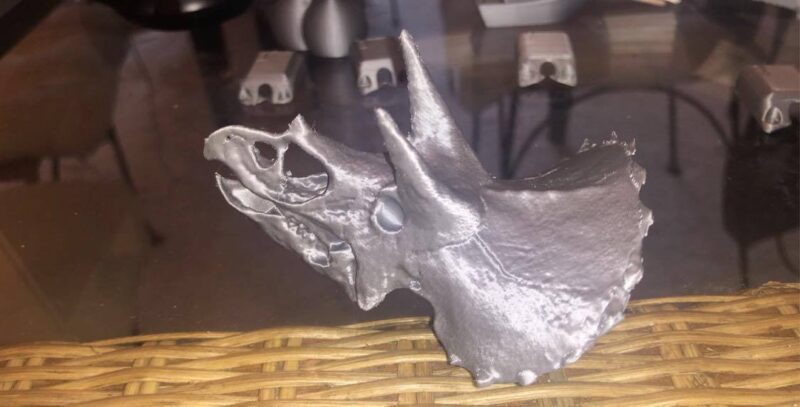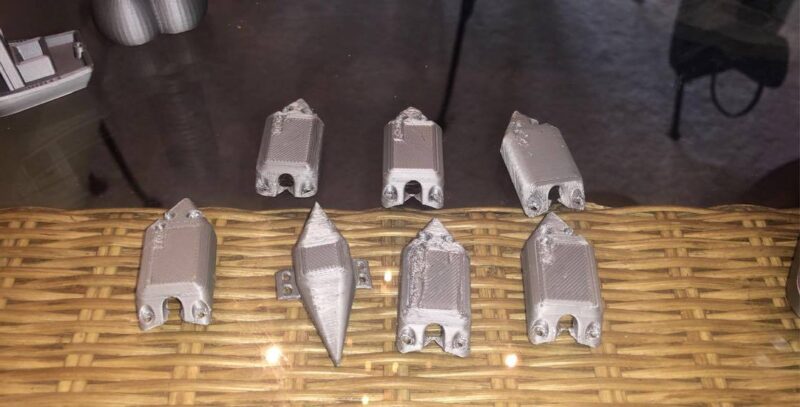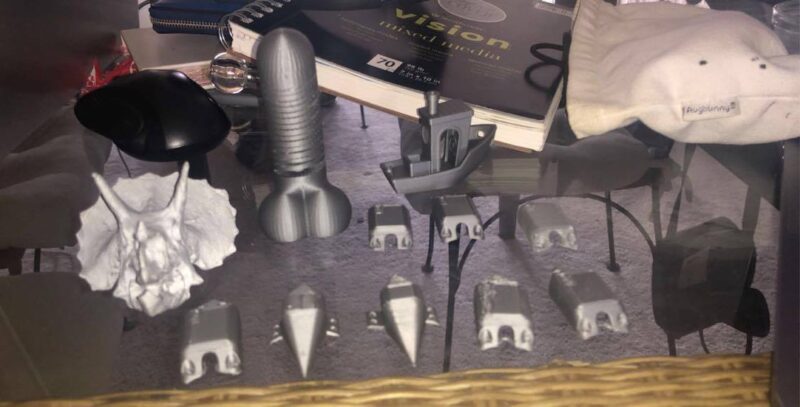 That printer has also proven useful at the apartment!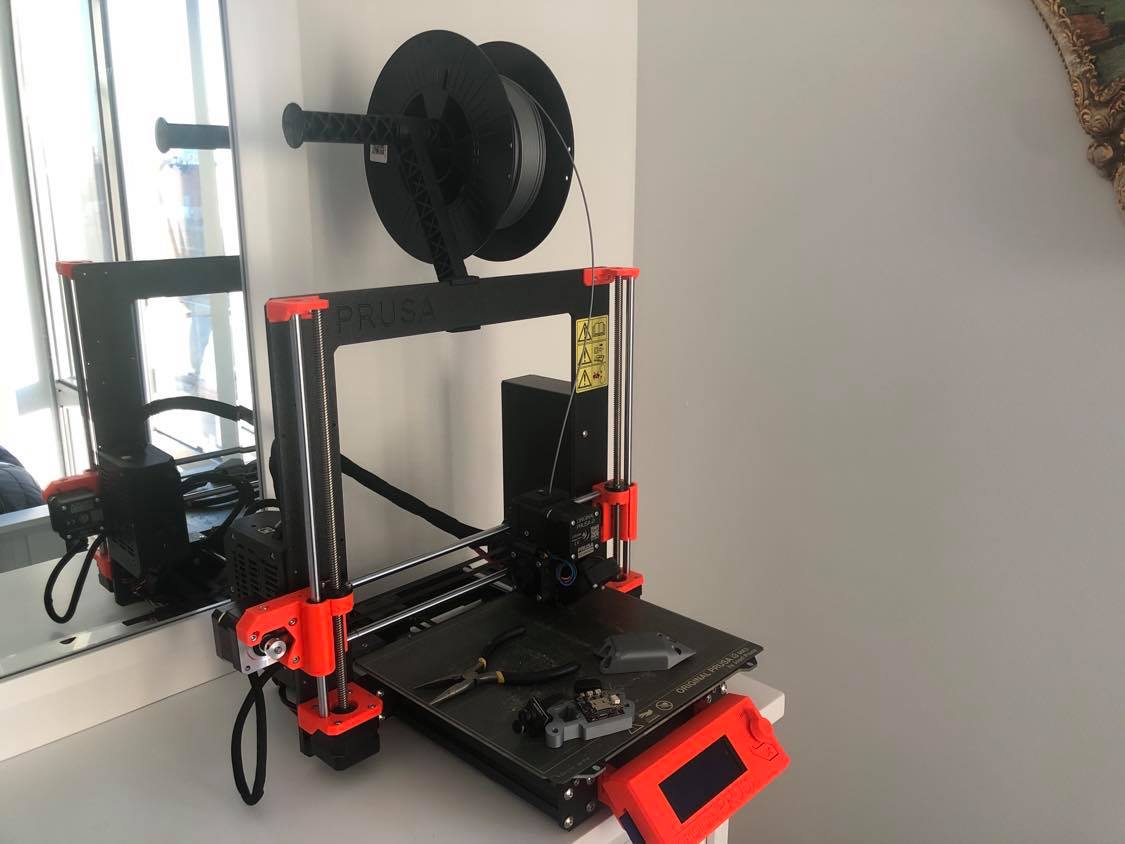 I asked Emma to make me an accessories stand since I have so many earrings, and she pulled through!!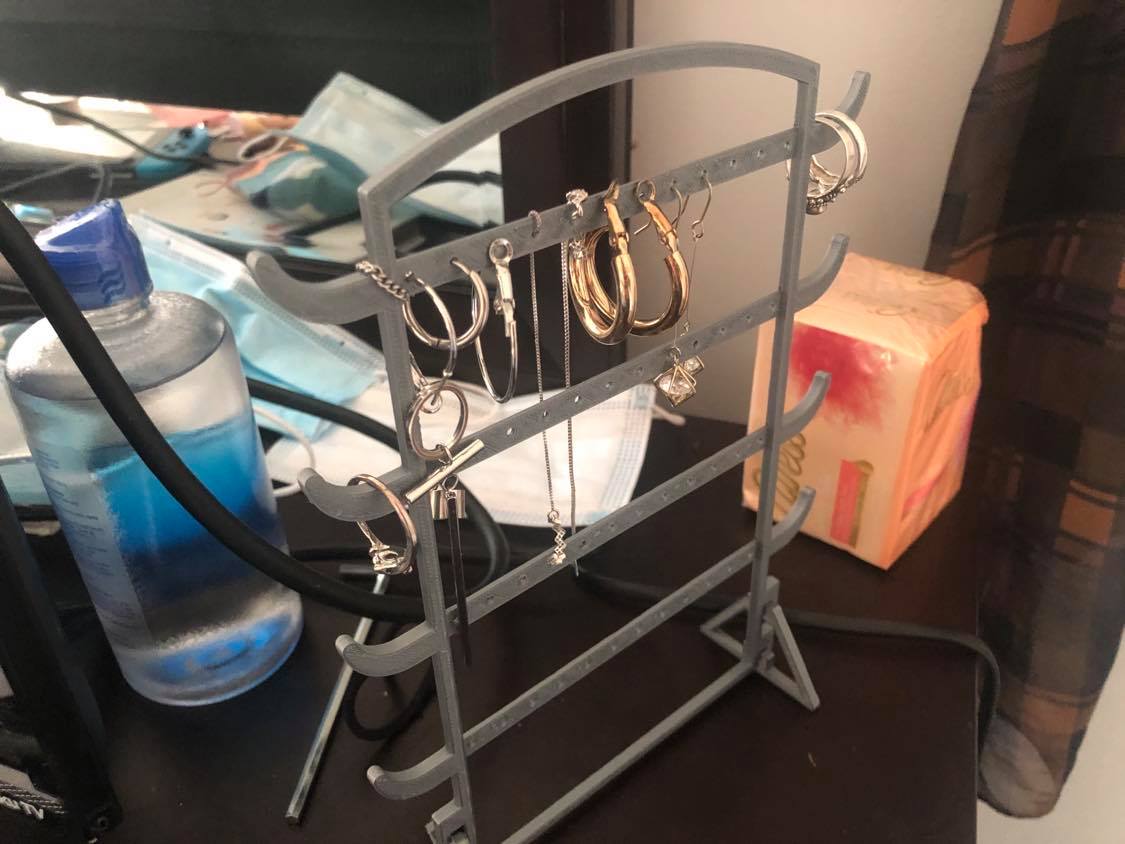 The MechE Corner
But of course, the 3D printer is not enough to satisfy our beloved MechEs of the house, so we've established a MechE corner in the apartment which consists of two corner tables and some random machinery that I don't know much about.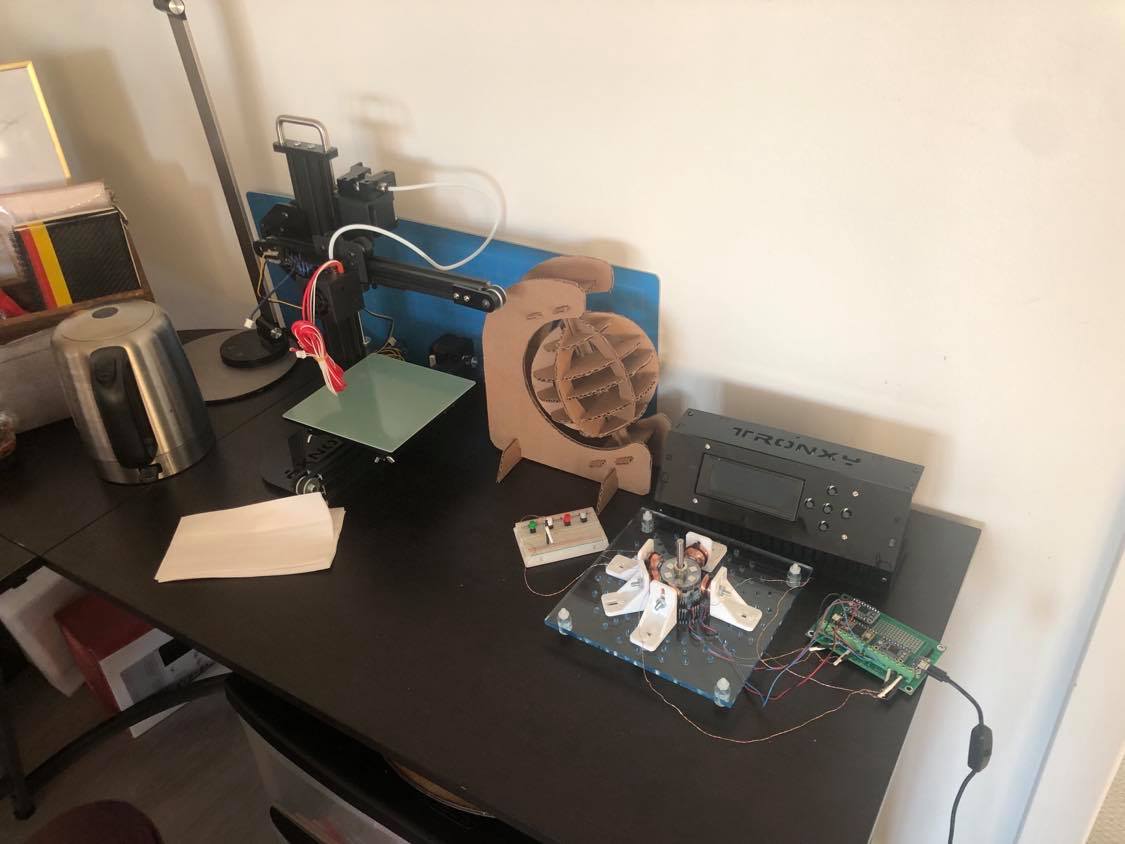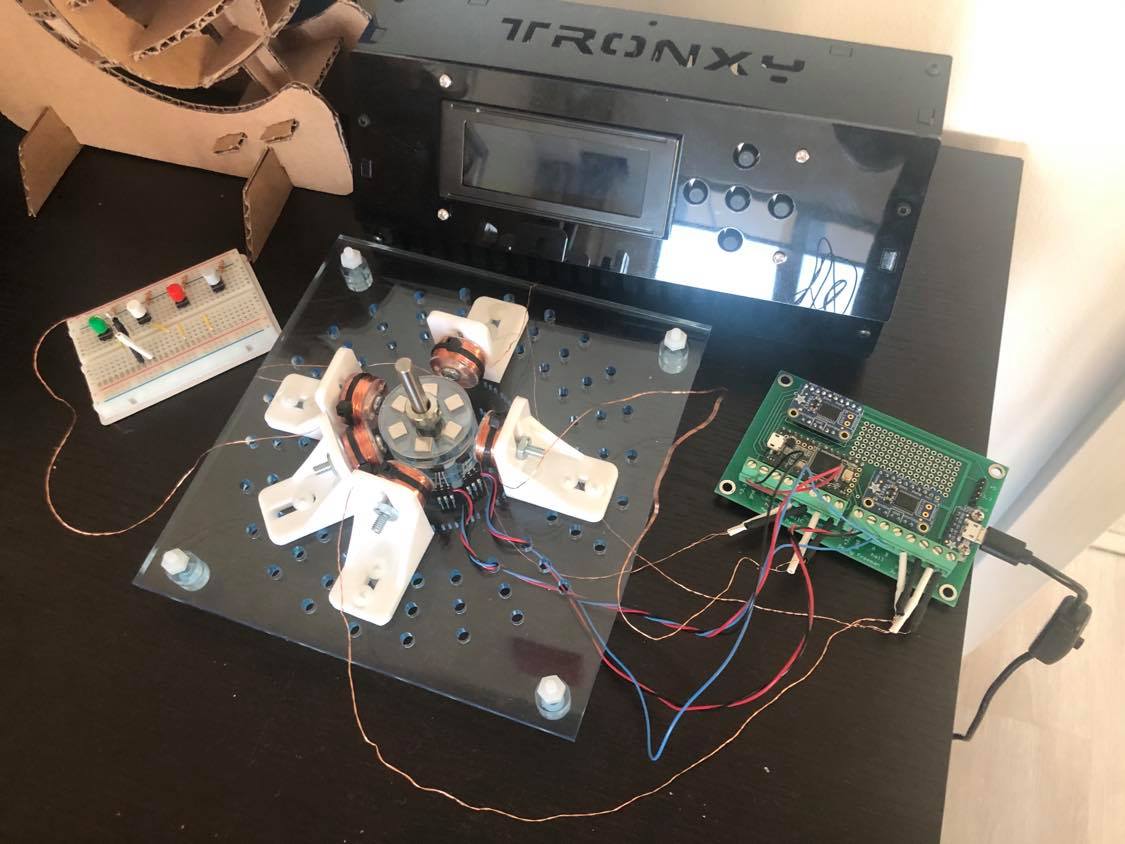 This is Emma's main work station, where she houses her motor (she's a TA for a freshmen motor-making class), a 3D printer (sent by MIT!), and a cardboard globe (one of her projects for class).
Raymond's Battle Station
Raymond has his own complex work station set up for his work.
Some of the technology in this image:
dual monitor set up
laptop stand
ergonomic split welled keyboard
Remarkable tablet (Raymond prefers this over an iPad)
My Battle Station
This then inspired me to improve my own battle station! A couple weeks ago, I noticed I was having some arm pain. Raymond then suggested I get an ergonomic keyboard since I code for long periods of time and I don't want to damage my wrists and arm further than I need to.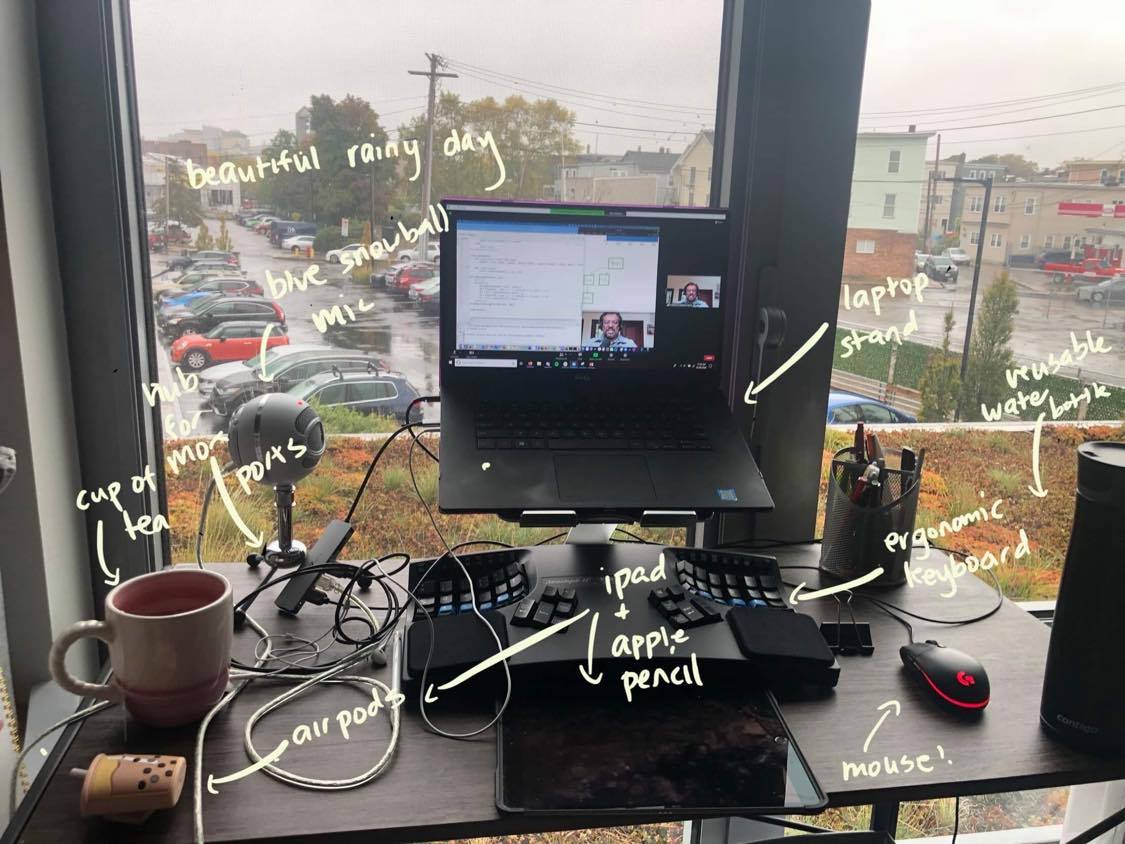 My setup features:
my airpods in their cute boba case that my roommate Mariia gave me for my birthday!
my MIT issued iPad and apple pencil
my g4m3r mouse
my ergonomic keyboard!! yes it is the same as raymond's
my reusable water bottle
my blue snowball microphone!
my laptop stand
and a usb hub so i can actually fit all of this stuff
We have a very quirky adorable home and it saddens me to leave it behind to move onto campus for the spring, but I'm also excited to be back at MIT and see my friends again.
There's a running joke that my friends and I are in a sitcom. We refer to every school term as its own season, where freshman year was seasons 1 and 2, hence making summer season 3.⁠

back to text

↑