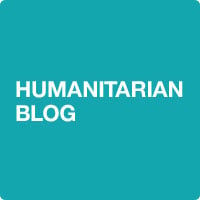 ...to the slum children who smiled at me even though it seems that they have no reason to do so – I learned more about the resilience of the human spirit from looking into your eyes than I ever could from a lifetime of reading and studying. I don't know where I'll be in 30 years or where you'll be, but something tells me that we'll meet again on a brighter day, perhaps when we least expect it. Until then…
Anne Liu and I spent January 7th through January 17th in India on a project to reduce indoor air pollution in rural homes. We owe special gratitude to Zahir Dossa, whose class made our project possible; to the Public Service Center and the Legatum Center, which funded it; and to our host in Hyderabad, Beryl Nelson, an MIT alum who graciously welcomed us into her home after we found out that the hotel where we were planning to stay had been bulldozed to the ground last year. I also owe a big thank-you to Anne, who took care of me when I got sick.
I'm not going to try to do justice to our trip in this entry. We snapped well over 400 pictures, and we came away with enough stories to fill several days at least – I'd be more than happy to share them if you'd like. =) What follow are just a few of the highlights:
We spent the first leg of our trip in Hyderabad, one of India's renowned IT hubs, and the latter leg in Ahmedabad, the site of Gandhi Ashram. We braved death many times each day – that is to say, we crossed the road many times each day. Traffic in India is bumper-to-bumper in a very real sense. Take a big road without lanes, fill it to capacity with rickshaws (India's take on golf carts), bikes, motorcycles, and cars whizzing by and honking their horns every second, toss in a few bulls for good measure, and you have some idea of what it's like traveling India's roads. I'm giving the thumbs-up because we haven't gotten in an accident:
After we got used to the traffic, we got down to business and arranged meetings with three organizations: BASIX, which works "to promote a large number of sustainable livelihoods, including for the rural poor and women, through the provision of financial services and technical assistance in an integrated manner"; SEWA (Self Employed Women's Association), a trade union for "women who earn a living through their own labor or small businesses"; and SELCO, "a social enterprise, provides sustainable energy services to under-served households and businesses in India."
Meeting with those groups gave us a reality check. We thought that reducing indoor air pollution would be a self-evident priority for the poorest of the poor. It annually causes 500,000 deaths in India, and the World Health Organization estimates that pollution levels in rural Indian kitchens are 30 times higher than acceptable levels. As it turns out, the rural poor are understandably far more concerned with feeding themselves and their families than they are with reducing the smoke in their homes. We also learned that many families like having smoke in their homes because it imparts a rich flavor to their food. The issue, then, isn't one of technology: The Indian government has actually designed smokeless cooking stoves (known as chulas), but it hasn't been able to market them in rural areas in large part for the reasons just mentioned.
As they illuminated some of the complexities of our proposed project, these groups also reminded us that urban poverty is far worse than rural poverty. There's at least some support network for the rural poor – namely, their neighbors, who tend to be poor as well. The urban poor have nothing.
Their plight illuminates another reality: A very skewed form of globalization has come to India. Below are a picture of a McDonalds in Ahmedabad and a picture of the Cyber Towers in Hyderabad, which house offices of many of the world's software titans (Google and Microsoft, for example):
As in China, the benefits of global economic integration have overwhelmingly accrued to a narrow elite, with hundreds of millions of Indians seeing their welfare either stagnate or decline. Here's an indicative headline from the January 11th issue of a leading Indian newspaper:
This headline isn't to say that socioeconomic disparities don't exist in more developed countries – they certainly do. In India, however, one witnesses poverty in a far more immediate manner. When you're stuck in traffic, a small boy whose arms have been amputated bangs his head on your window. When you go shopping, a mother tugs at your sleeves, her baby in hand. When you cross the street, you see an emaciated old man lying on the street, shivering even though it's hot outside.
The other striking feature of poverty in India is its physical character. We're used to thinking of wealthy neighborhoods and poor neighborhoods. In India, opulence and squalor are inextricably intertwined. Heavily guarded five-star hotels are located next to trash pits and open sewers. Privileged members of society socialize at an upscale country club while the down and out urinate on the nearby streets and rummage through trash cans for food.
These types of conversations and experiences compelled us to reexamine our project (and the assumptions guiding it) on many an occasion. Nonetheless, we decided to carry on and collect as much data on air quality as we could.
Two days before we were to leave, we hadn't even tested our prototype – more accurately, a simple apparatus made out of commonly available materials such as bottles and cardboard:
Arranging a visit to a rural village wouldn't be feasible given our time constraints, so we had to locate a proxy for a typical kitchen in rural India. As at many other times during our trip, we placed our faith in ad hoc planning. Anne and I left our hotel and started walking around in the hopes of finding a suitable testing site. Lo and behold, we found the perfect garage not too far away. Unfortunately, there was a car parked in it, and removing it would require that we speak with the family who owned it – it didn't help that all of them were eyeing us suspiciously as we surveyed their garage from afar. We went back to the hotel and, while Anne readied our device, I explained my request to one of the hotel managers in my broken "Hinglish." One of his staff members duly escorted us to the site and spoke with the family, who unexpectedly (and kindly) removed the car and allowed us the use of their garage for three hours for a small fee, which we happily paid. The two sons bought us a power strip, helped us set up our equipment, rekindled the fire every so often when it began to die out, and asked us questions throughout our stay:
Encouraged that our extemporaneous garage experiment had been a success, we decided to try our luck at visiting a nearby slum and collecting more measurements. Anne and I found a translator from SEWA who escorted us the day before we left. We felt quite uncomfortable when we first arrived because everyone in the slum was staring at us when we arrived. It was as though they were thinking, "What are these clearly Western, relatively well-off people doing in our neck of the woods?" The initial tension dissipated as we made our way to the first of the five houses in which we collected measurements. At any moment, we had dozens of people walking with us. Two teenage boys facilitated our work, guiding us from house to house, clearing people out when the site became overly crowded, and asking the families to respond to answer our questions as we surveyed their cooking environments. As we left, several dozen people from the slum gathered near the entrance and wished us well as we got onto the rickshaw to head home.
The bureaucracy that pervades India's government and professional corps was absent during those two trips – to the garage and to the slum. As I flew back, I kept thinking back to the people who I met there (I had a lot of time to think – the flight from Mumbai to New York is 16 hours). I doubt that many of them had received a basic education. They had neither running water nor electricity. Their homes were little more than straw huts. Their prospects for the future were dim. And yet, they were happy – genuinely happy.
And I couldn't help but feel happy, too – not only because I'd had the chance to meet such inspiring people, but also because I was able to appreciate what I have in my life in a way that I couldn't have before. You can never understand how much someone means to you until he or she's not there.
I want to take a little space to thank those people. To Ammi and Abbu (Mom and Dad): I don't know who or where I'd be without you. To Zaahira, my sister and most trusted friend: I love you with all of my heart. To my closest friends – Matt, first and foremost; Elizabeth, who completes me in ways that she'll probably never know; and all of the SuMmErFuN folks, who've made the past two years of my life some of the happiest – thank you for being you.
And lastly, to the slum children who smiled at me even though it seems that they have no reason to do so – I learned more about the resilience of the human spirit from looking into your eyes than I ever could from a lifetime of reading and studying.
I don't know where I'll be in 30 years or where you'll be, but something tells me that we'll meet again on a brighter day, perhaps when we least expect it. Until then…
28 responses to "Trip to India"