Last Thursday, I went to "Food Truck 101: The Conference", a 4-hour event coordinated by Clover Food Lab and MIT's Department of Urban Studies and Planning. When I RSVP-ed for this event, I totally forgot I was planning to go to the Nate Silver event the same evening — but that's okay, because Michael covered it fantastically.
That's the outside of Clover Food Lab.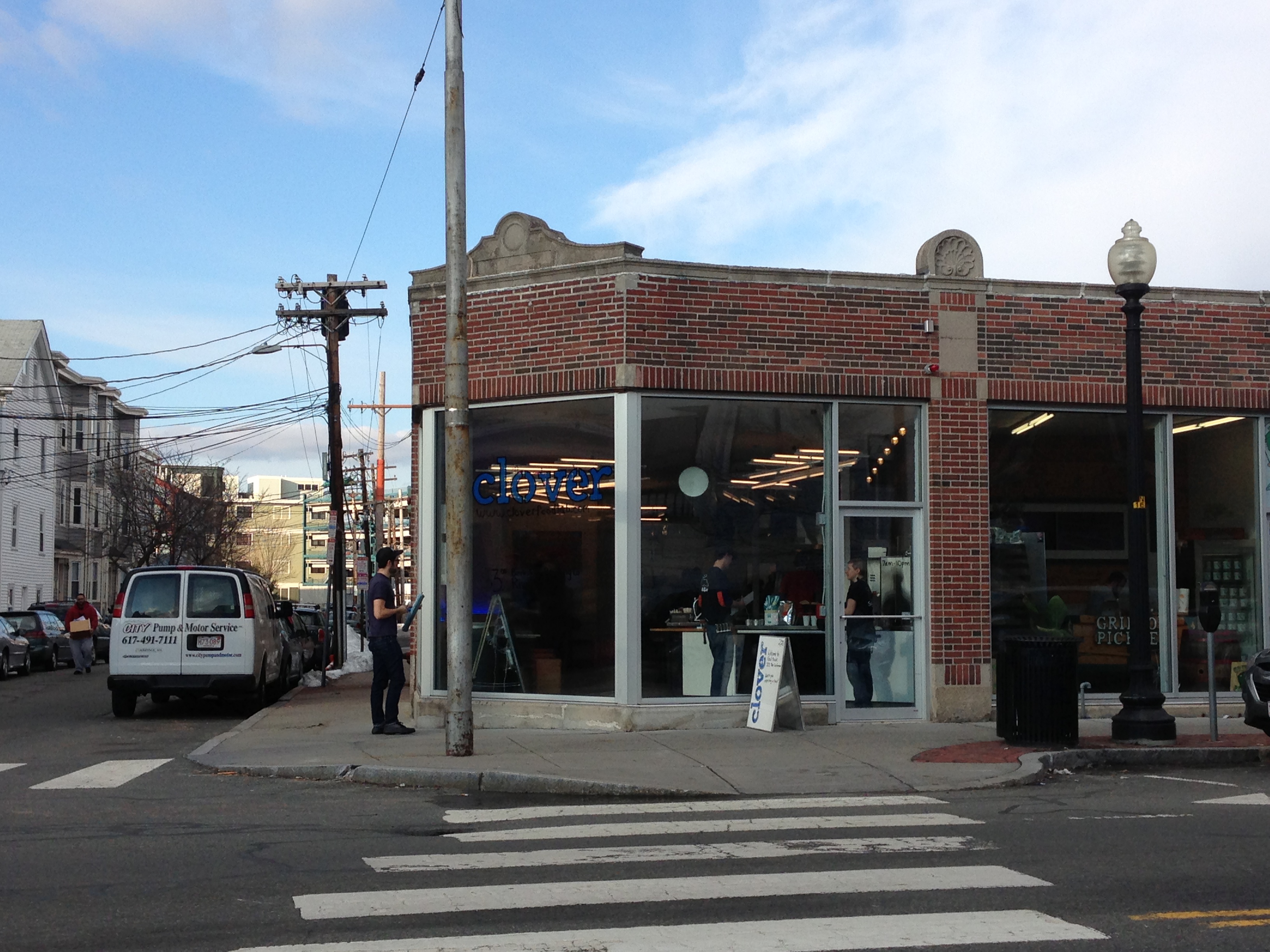 And this is the inside.
Clover Food Lab, which grew out of a single food truck serving the MIT campus, now represents an entire fast food chain with eleven trucks and two restaurants (with two more opening this spring). Clover food is: local, fresh, and organic whenever possible. To be honest, the food tastes a little too "healthy" for me, but plenty of people rave about exactly that.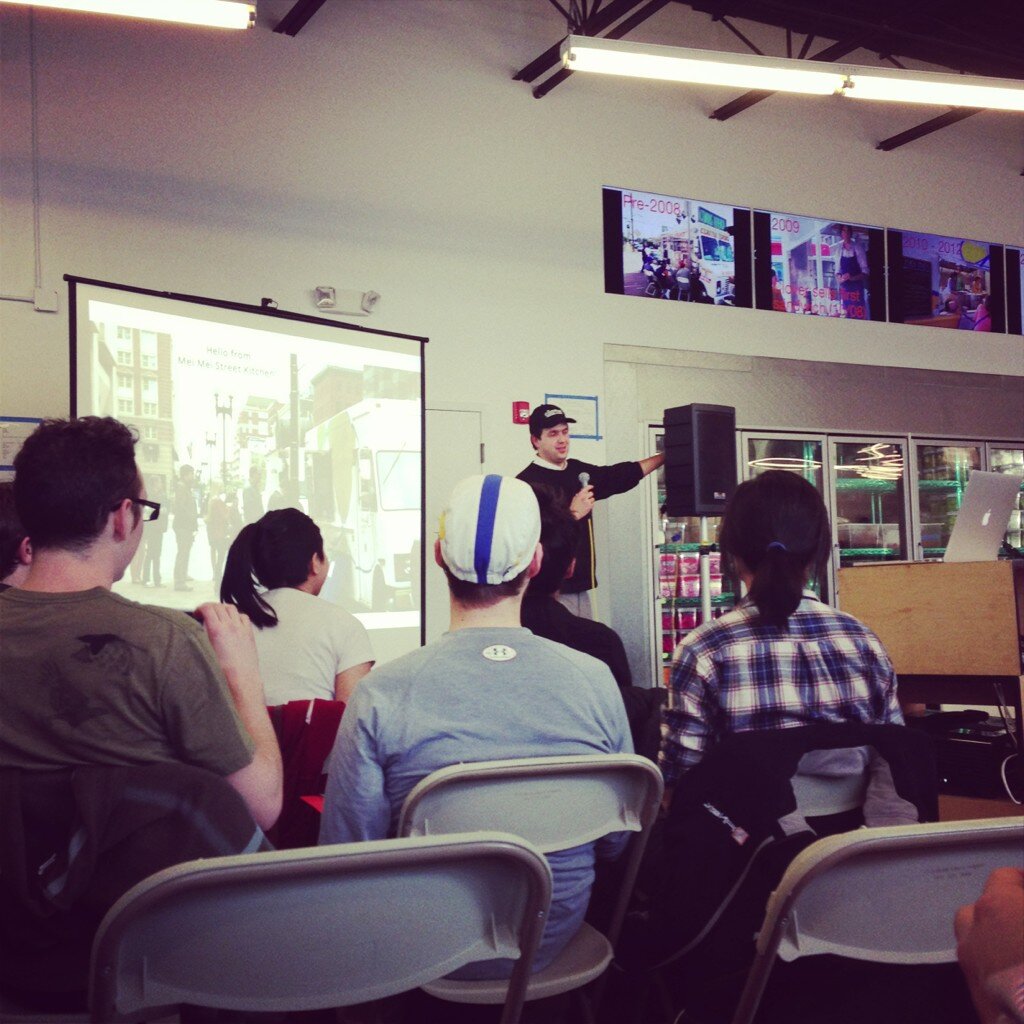 Ayr Muir, Clover's founder/CEO and host at this conference, is actually a graduate of MIT's material science department! We listened to presentations on "How to Invent Food on a Truck", "How to Build a Food Truck", "Food Truck Economics", "Social Media for Food Trucks", all led by experienced food truck entrepreneurs from the Boston area.
Here are 5 Random things I Learned
1. Food trucks do most of their food preparation in a "commissary" (sort of like a shared kitchen) — not inside the truck!
2. The city of Boston requires food trucks to install GPS in them so they can be tracked constantly.
3. How much you need to spend before you sell anything on your truck: between $65,000 and $200,000.
4. Mei Mei Food Truck buys a 250 lb pig every 2 or 3 weeks; they butcher it themselves. PORK.
5. "How much can you charge? Whatever you want." Hmm…
Eating at food trucks is a common MIT experience. At an (guestimated) average of $5 per lunch, food truck meals are also amongst the more affordable and convenient options. Since Boston is expected to have 56 food trucks out and about this spring, I really hope to see more offerings around campus. In addition to Clover, we have four other trucks covering Asian, Middle Eastern, and Mexican cuisines. They've been written about on the blogs before in the form of a Food Truckin' list and a Food Truck song. And when in doubt, there's Yelp! (Review for "MIT Trucks")
Do you have food trucks where you live?