French House occupies the top two floors of House 6 (one of the six towers in New House), and the top floor of House 5. There are around 27 +/- 3 beds (too sleepy to think harder about it); two are doubles, and the rest are singles. We have nice things on our walls. This is something I tacked up outside my room: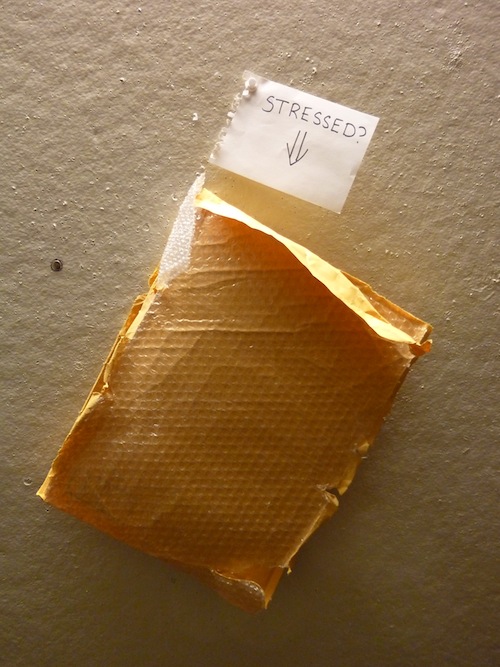 And since then, people have been adding their own bubble wrap to it. This is on a wall in the same part of the house (called the Bermuda Triangle, because people get stuck there talking and can never leave):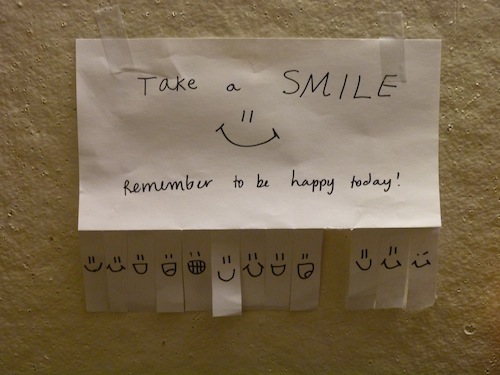 More of the smiley tabs are gone, now (I took this picture a few days ago.)
Around the house, we have little information sheets that Kelly '15 made for CPW and orientation — that we left up, because we like them.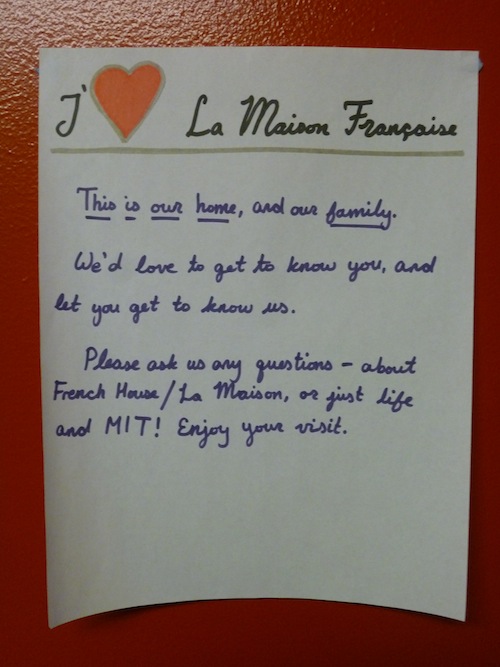 At the beginning of the year, we decorate the freshman doors. I painted a sign for my sister (yes, it looks like a kindergartener painted it. Get over it.) and her FPOP counselors made her a sign too.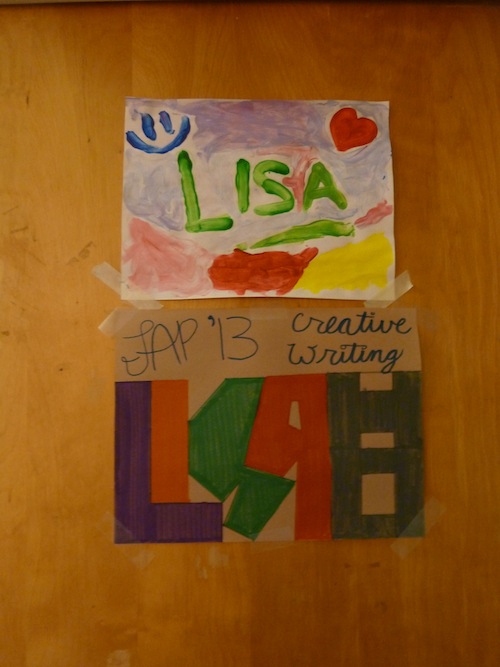 Our residents travel all over the world, and send postcards and letters back to their MIT family. We tack them up on the wall in the kitchen.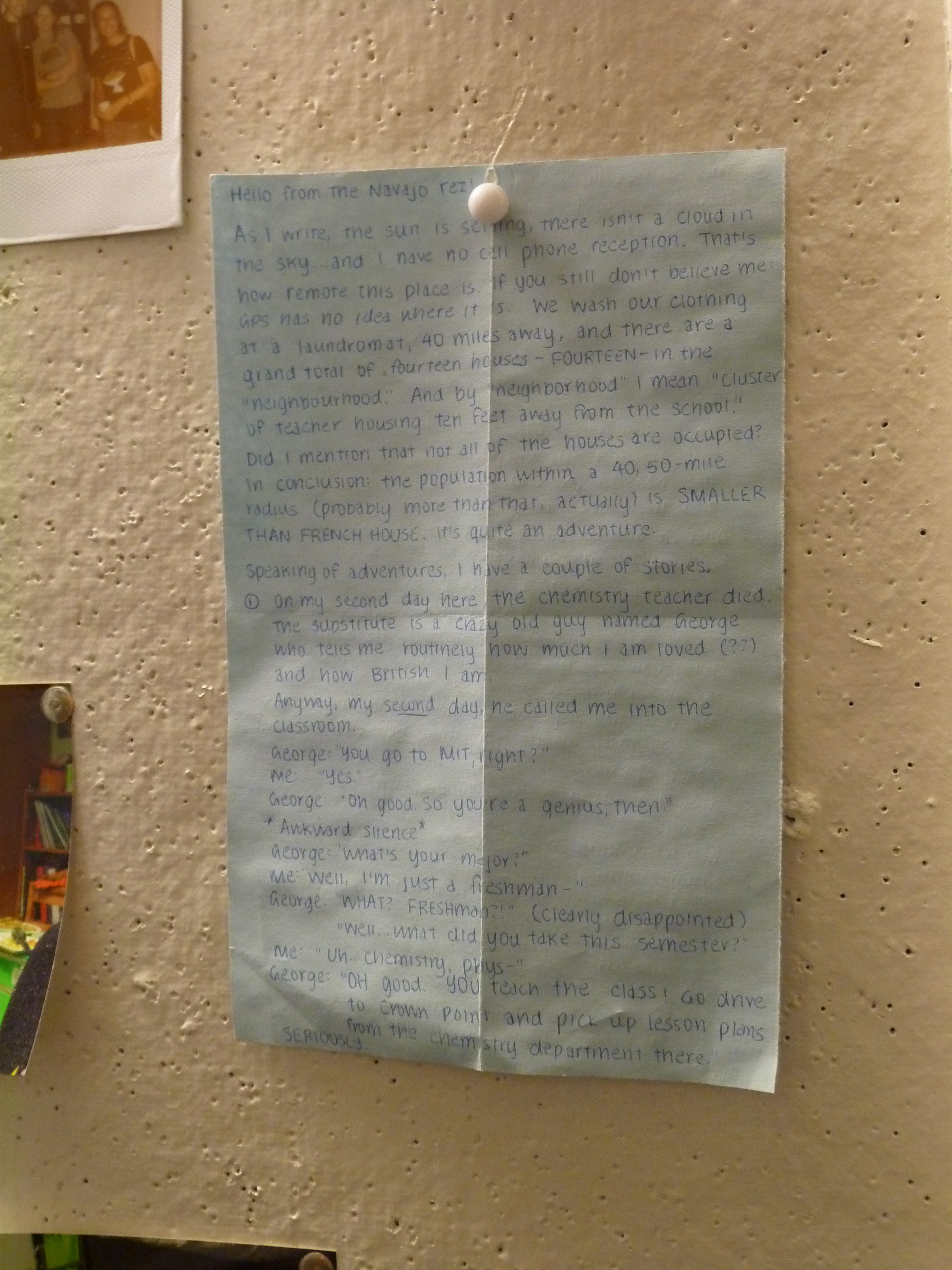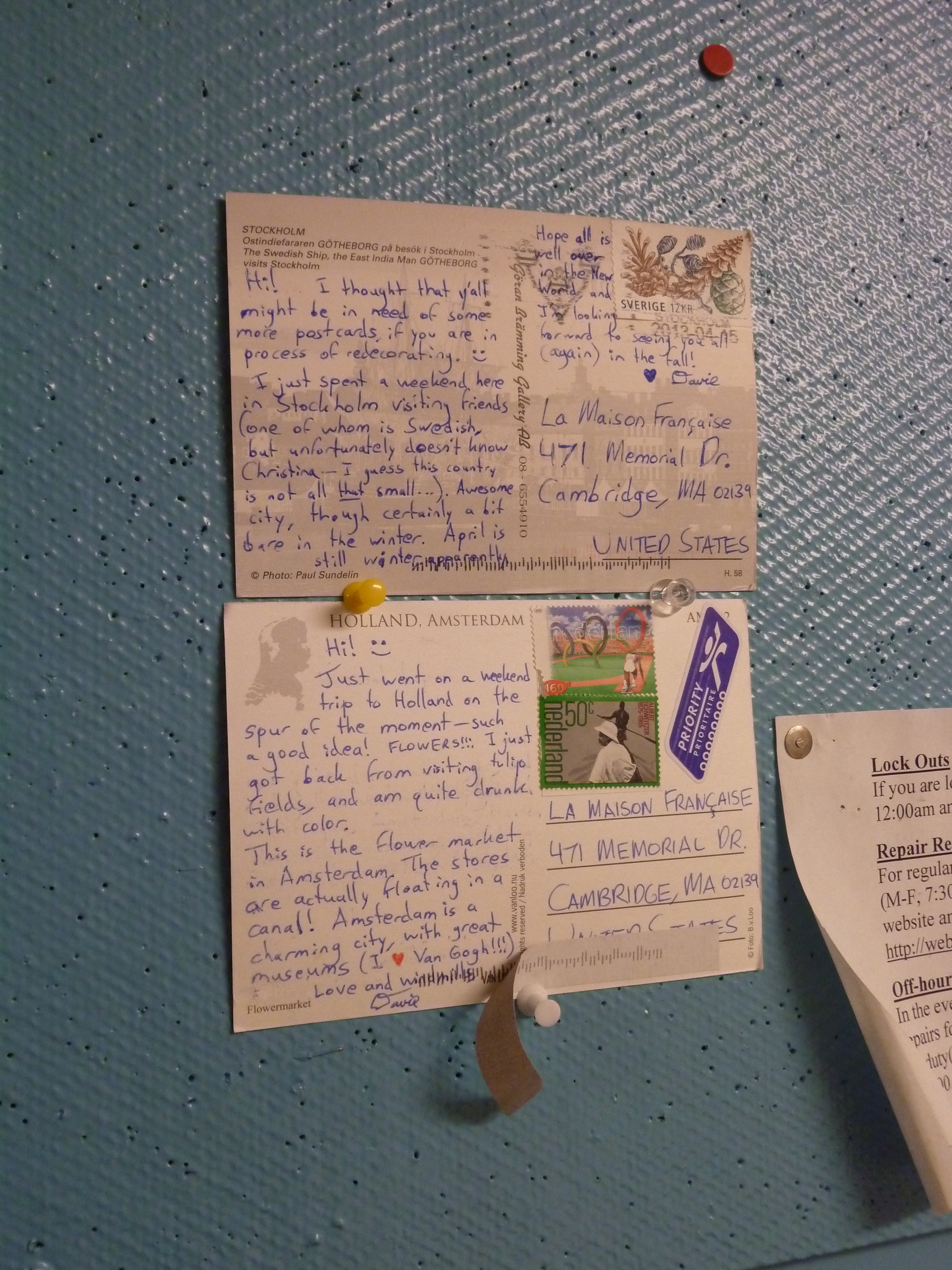 There are nice things on the walls of my room, too.
I bought these in Santa Fe, New Mexico, the summer after I graduated from High School.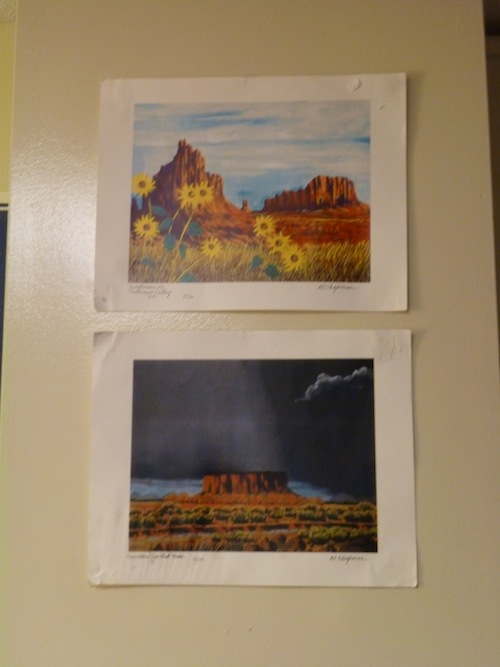 The next few are rather revealing of my interests.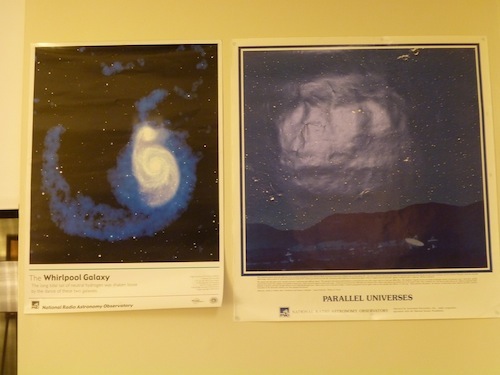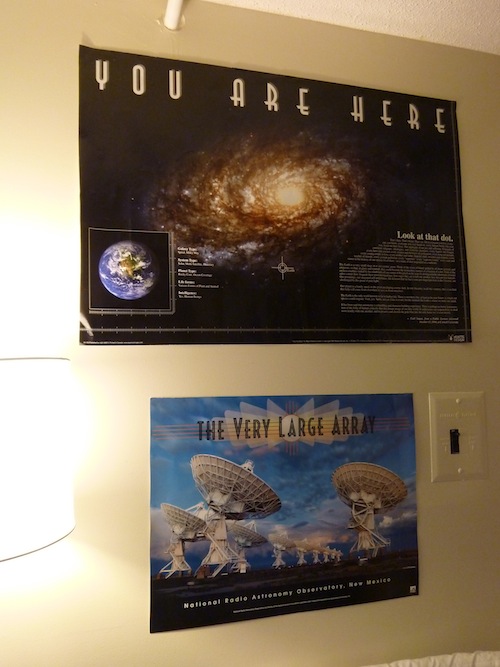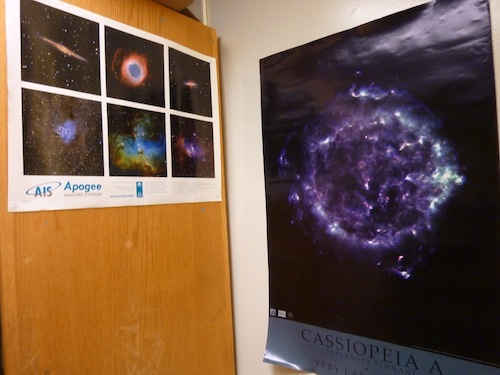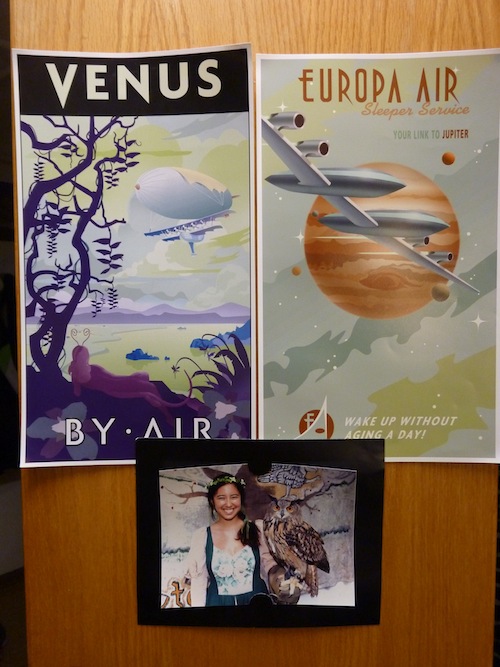 And no walls would be complete without some pictures and memorabilia from home.