Since everyone's doing these kinds of "what i'm doing ever since my life got turned upside down", I figured I might join in with the chaos. And hopefully, these things can help you get through these quarantine hours, too.
Also, thank you for your lovely responses to my last post. I really appreciate how so many from the community talked to me and reached out to me.
Video Games
Free games to play with friends
skribbl.io – online multiplayer version of "Draw My Thing"; given prompts, person must draw and the rest of the people must guess what it is; fastest to get it wins
Cards Against Humanity (NSFW) – dirty Apples to Apples and you can make custom cardpacks with this website for good inside jokes
Settlers of Catan – online Settlers of Catan
crosswords – multiplayer crossword puzzles! [you can find these online; i won't link directly though!!]
League of Legends – okay this is much more intense than the rest but I've been playing some League w/ friends ever since I got back
Codenames – fun team-v-team word game!
games to play with friends ($$)
Jackbox – collection of fun multiplayer games including Quiplash, Drawful, etc. (only one person needs to own this). we've played Fakin' It, Quiplash, Trivia Murder Party, Drawful, and Tee K.O. Enjoy some of these gems from Tee K.O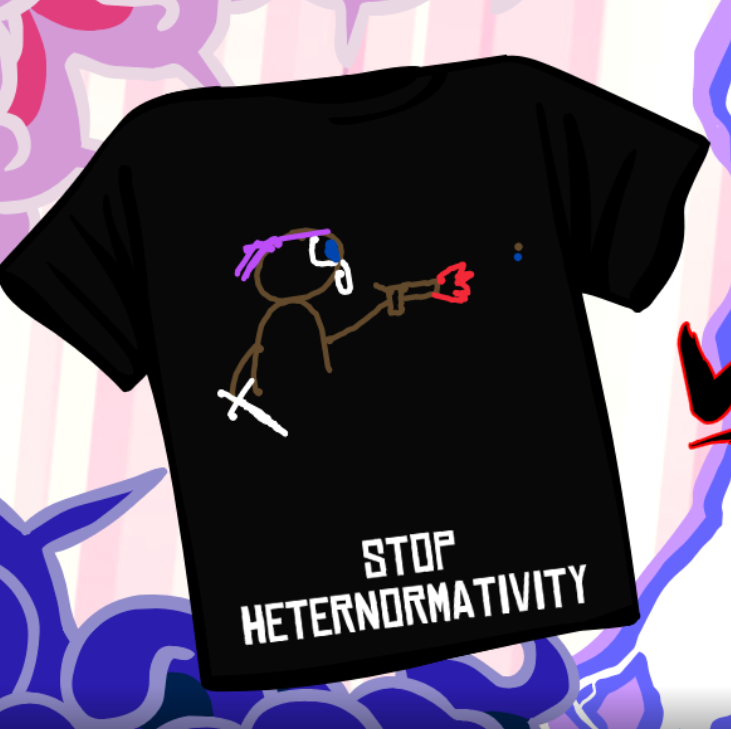 Battleblock Theatre – co-op puzzle platformer
Castle Crashers – multiplayer indie beat 'em up game
Animal Crossing – mainly singleplayer with multiplayer feature calm task-based game
Minecraft – got a project in the works :o)
single player games i've been playing
Sims 4 – recreated my dorm and friends in the Sims T_T
Stardew Valley – super relaxing farming-based game, kind of similar to animal crossing but with many more features
Entertainment
movies
I made a Discord server to keep in touch with my friends. We've been watching movies every night at 9pm because of Discord's screenshare feature. It's pretty great.
Contagion (lmfao…)
Knives Out (fuckin' amazing!!!!)
Your Name
Spirited Away
Howl's Moving Castle
TATBILB 1&2
apps i've been using a lot
Discord – literally would not be able to live without Discord, has kept me in touch with all of my friends
TikTok – I'm so sorry.
Spotify – to get my good music in! Lots of great music has been released lately. It makes my heart happy.
Productive
apps to use
Codecademy Pro – Codecademy is offering students free Codecademy Pro for the rest of the school year
DuoLingo – now is a great time to pick up another language/practice!
Slack – help keep in contact with school related things
Zoom – lol.
things to do
Pick up a new skill
Learn a new instrument
Read a book (please give me book recommendations!)
Start a new podcast
Discover new artists + music
Learn how to cook (hahaha….)
Exercise
Redo your wardrobe
Change up your look
What I've been actually up to..
So I've just been throwing around ideas, but anyway, I've been doing a lot of these things. I don't want to say the projects I'm working on because I want to make sure I get them done. I'm pretty anxious about school.
I've been:
working out every day – I've been following Chloe Ting's workout routine per Kidist's recommendation. The bloggers also have a channel in the Slack called #swole where we work on motivating each other and do daily push ups and pull ups and whatnot to try and stay in shape!
playing Animal Crossing – this game came out at the perfect time! it's the best quarantine game. I'm currently not rushing through the game or anything, since I only limit myself to an hour every day.
talking to my friends – every day I hop on the Discord server and message my friends good morning and good night. I think it's really important to maintain these kinds of things to keep some semblance of normalcy.
reviewing Spanish – Duolingo every day!!!
working a little bit every day – whether it be just watching 15 minutes of lecture a day, working on my UROP, or doing something for my classes, I try and do at least a little bit of work. At least 30 minutes of work. It doesn't have to be too much.
listening to and finding new music – new Gambino, Weeknd, Conan Gray, etc. It's a good time for music right now!!!
making YouTube videos again – recorded this cursed ass video the other day. God im so sorry, ill be posting it soon.
Overall, I miss my friend a lot, but I know it could be a lot worse.
Hope you all are doing well in these quarantine hours<3