A few months ago, I stumbled across this blog, which takes a look at a sample of laptop stickers of MIT. These types of blogs are less common nowadays, but I think they are fun, so I wanted to bring them back.
The bloggers are a diverse and multifaceted bunch, but there are thousands of other people at the institute who experience MIT just as deeply as us, and I want to represent them, even if only in small ways. (Note: Unfortunately, I am not immune to the allure of selection bias, so the MIT that is represented here is still some extension of myself and those who are closest to me, which naturally includes some bloggers. Also, I have to anonymize these somehow, but some combinations of majors, years, and belongings are so niche that they are impossible to not recognize. Also, some people literally put their driver licenses on display (Cami Mejia), so I apologize for censorship boxes.)
I've also been interested in how we tell stories in ways that are nonverbal, which largely has to deal with the things we wear and the things we use. In high school, I used to joke about how I could tell someone's personality just by looking at their shoes. At MIT, I joke about how I can tell someone's personality just by looking at their kerb⁠01 The frontend of an MIT student's email address and really a sort of identity . All of these things are unspoken, yet they say a lot, so I decided to not let contributors caption their photos. A lot of people were frustrated by this, claiming that they felt the need to explain, and I told them that was the whole point.
All that being said, here are the contents of MIT students' bags, generally not including the usual laptop or iPad.
'25 Course 3A and 9 Double, FSILG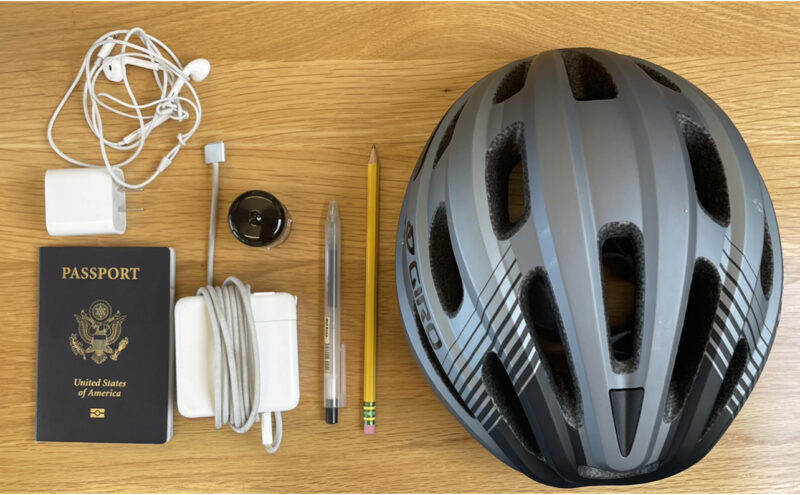 '25 Course 11-6 and 15-1 Double, Burton-Conner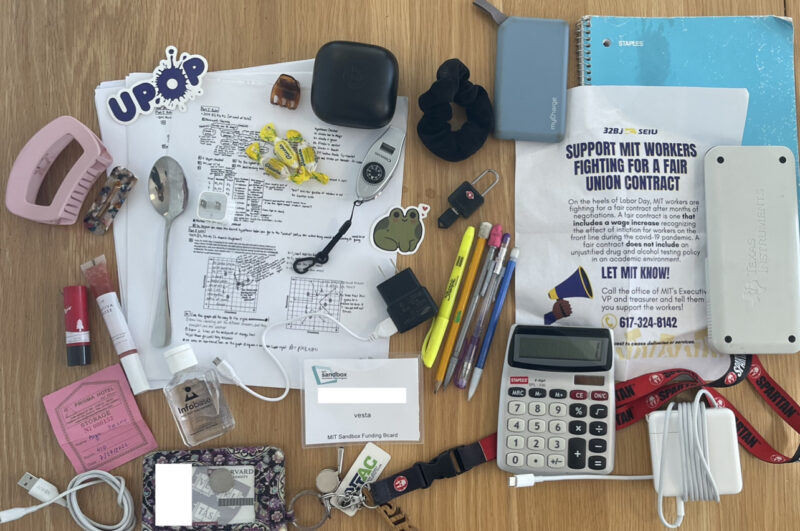 '25 Course 6-4, Maseeh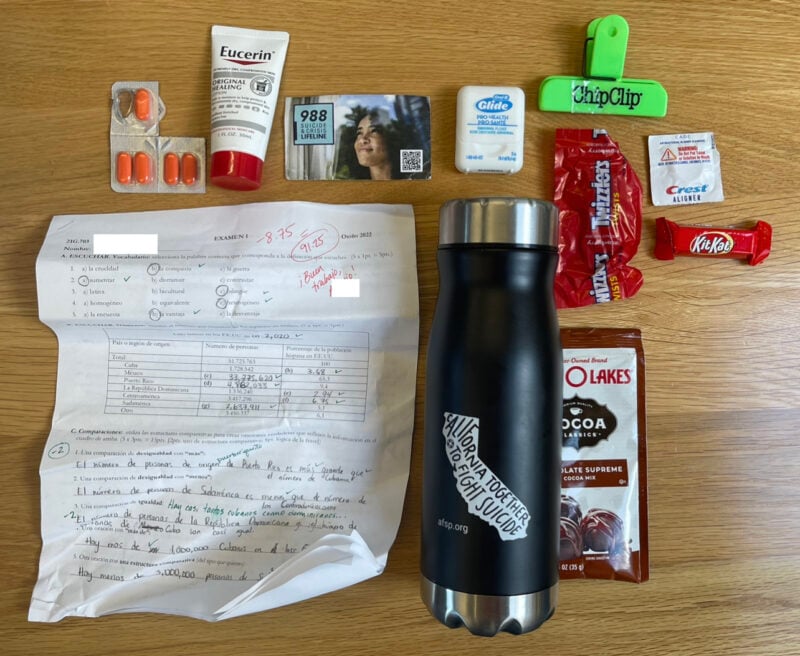 '25 Course 6-3, MacGregor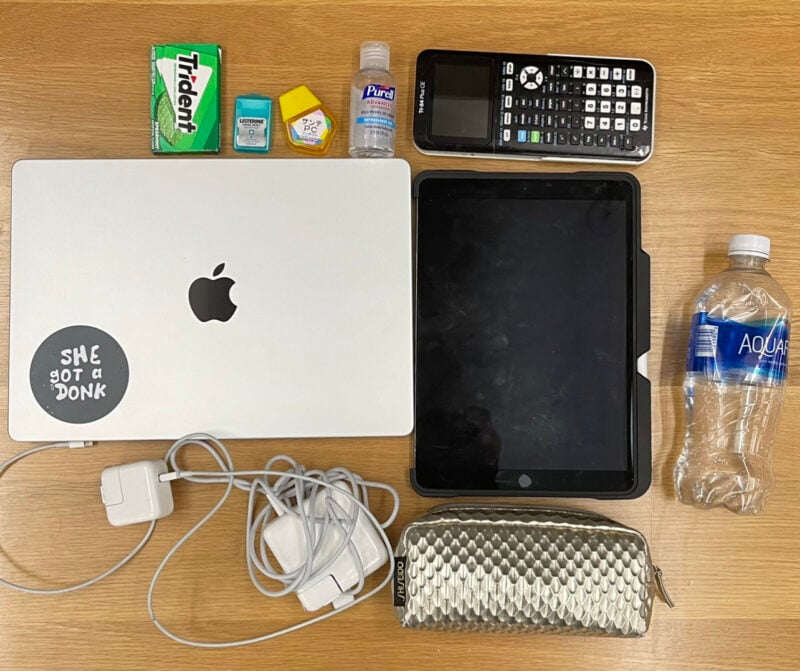 '25 Course 6-3 and 18C Double, FSILG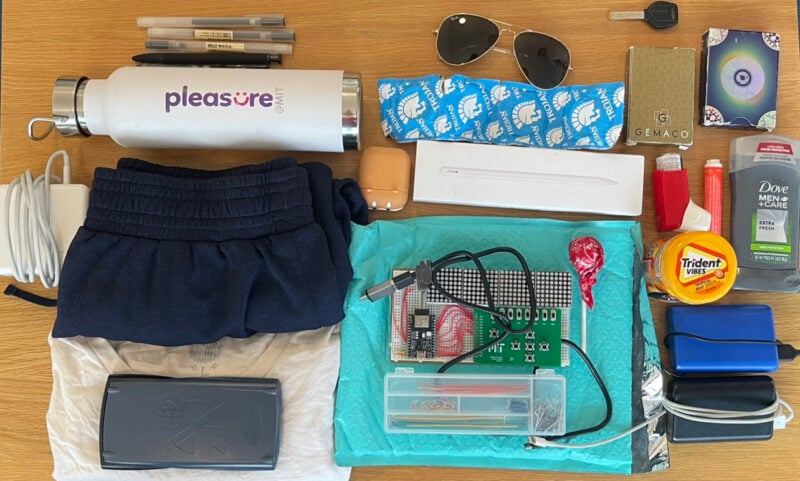 '25 Course 6-9, MacGregor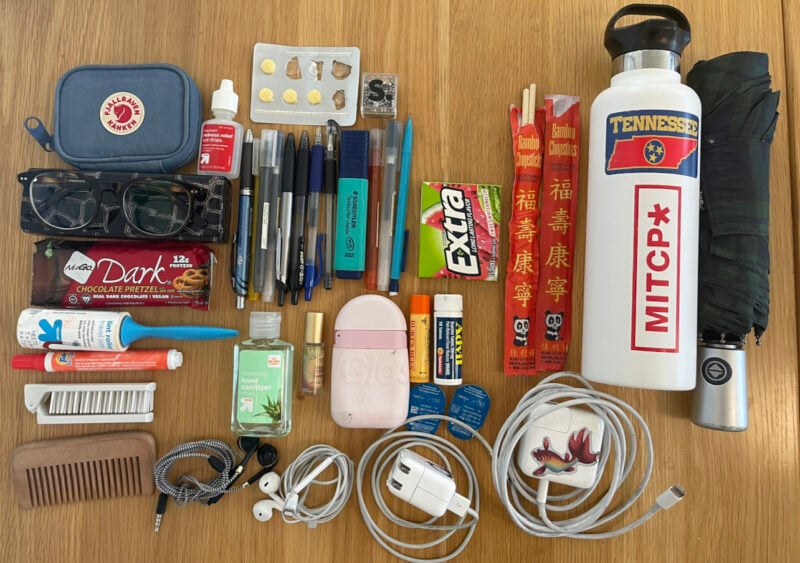 '25 Course 6-4, Next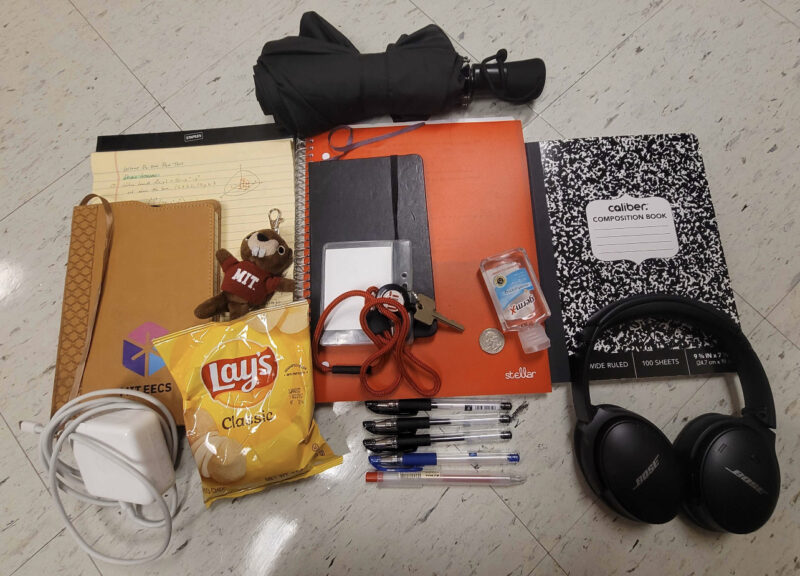 '23 Course 6-3 21W Double, Next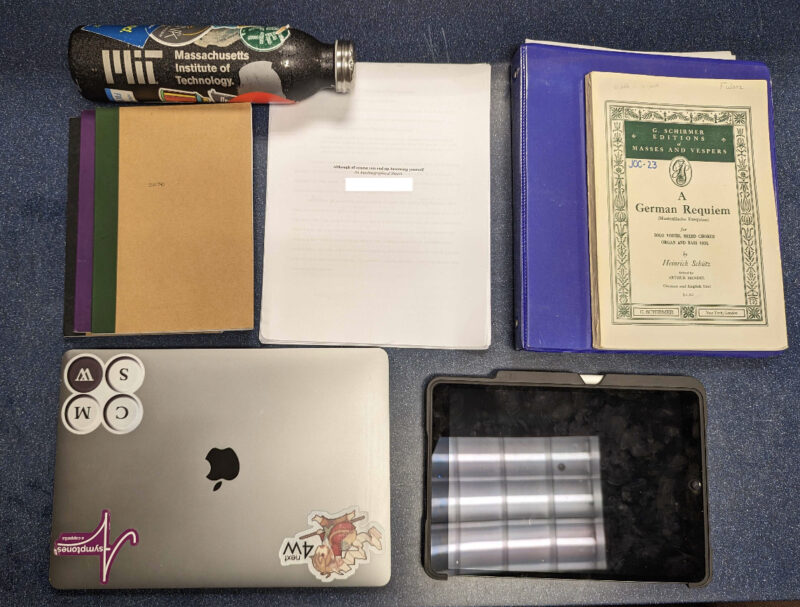 '24 Course 6-9, East Campus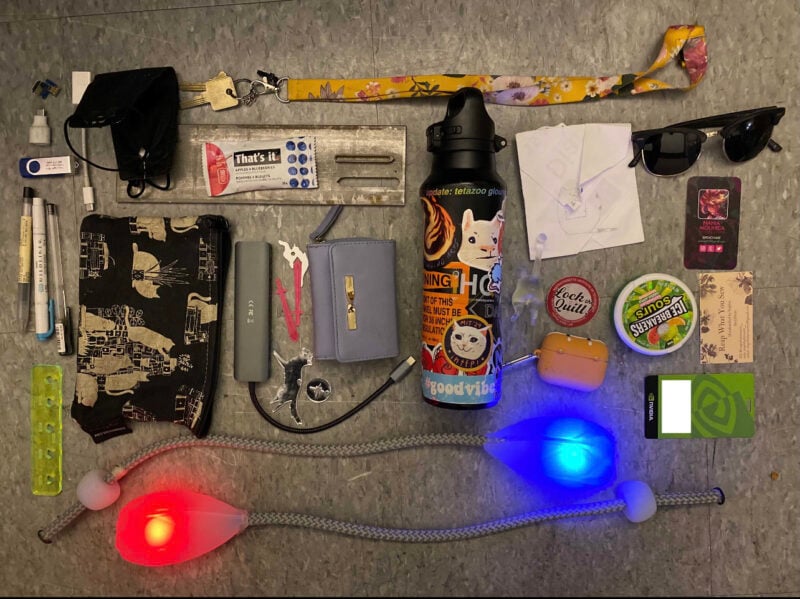 '22 Course 6-3, '23 Course 6-3 MEng, East Campus (Formerly)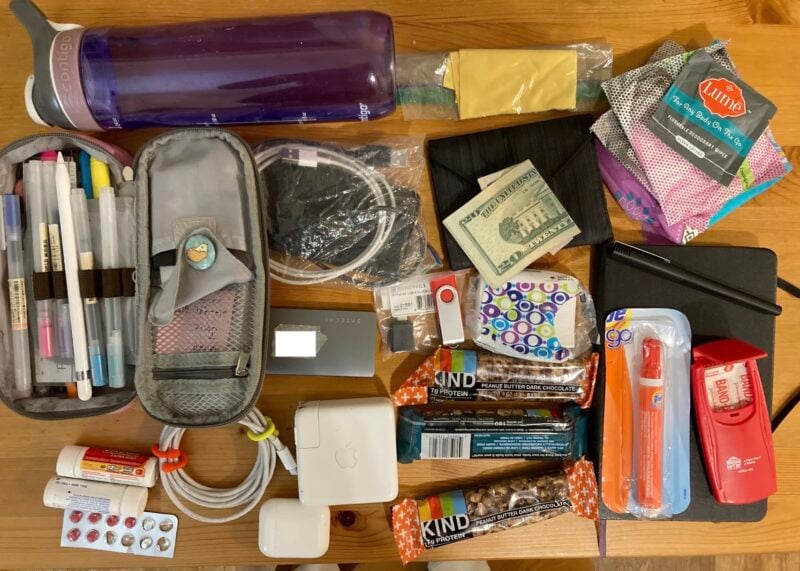 '22 Course 14-2, Economics PHD, Next (Formerly)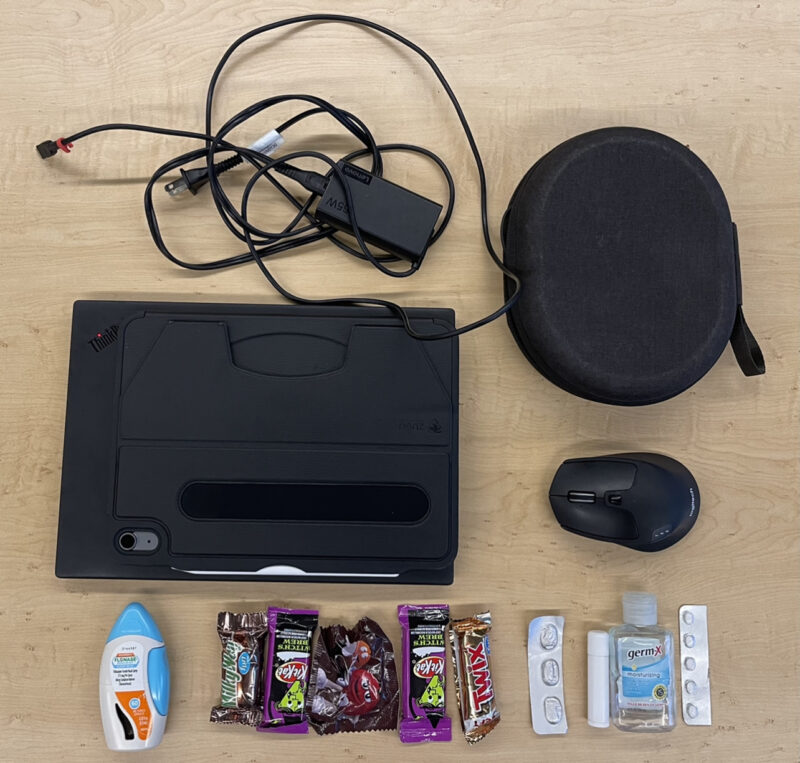 '23 Course 18 and 6-3 Double, East Campus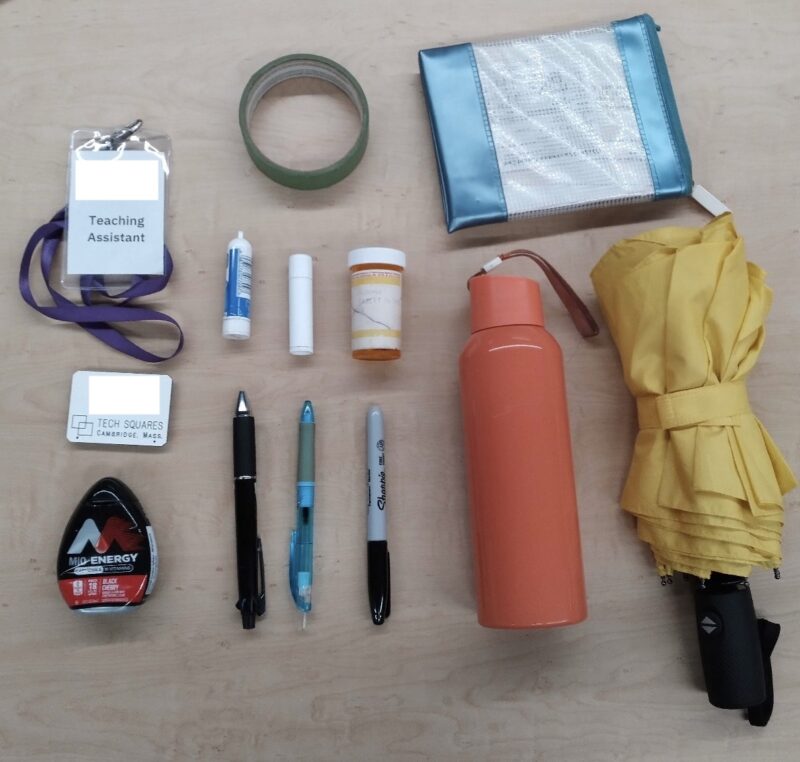 '25 Course 6-2, Simmons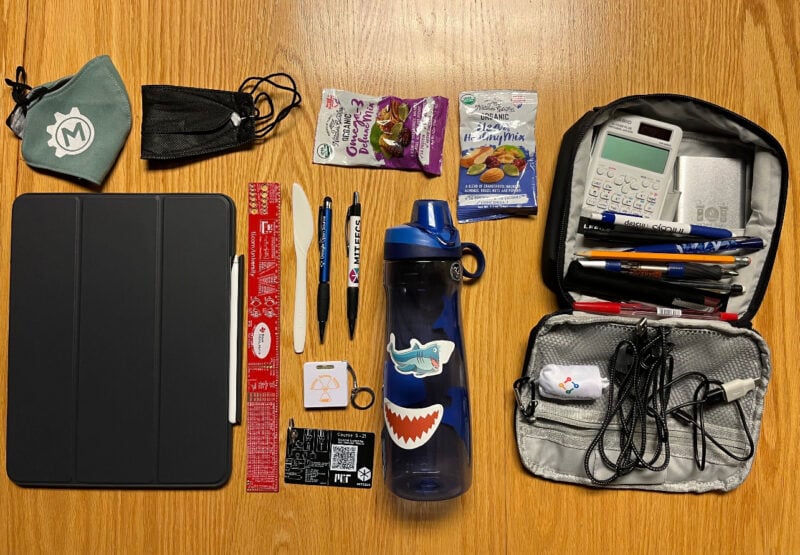 '23 Course 21E (6-3 and CMS), FSILG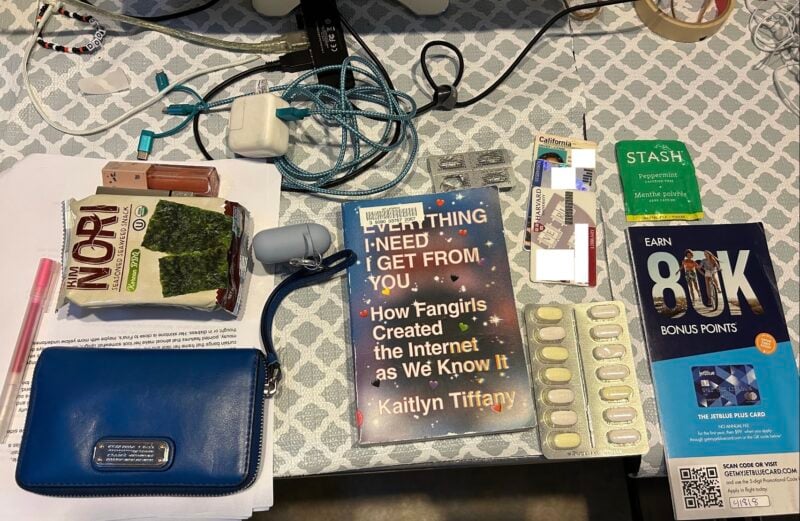 '25 Course 6-7, FSILG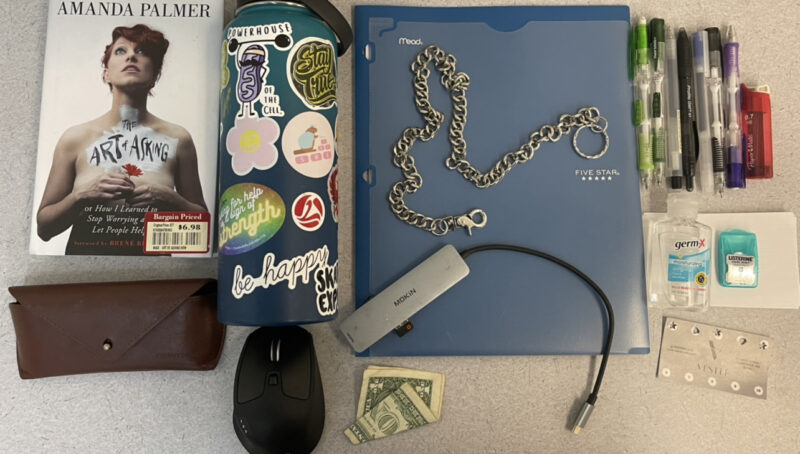 '26 Undeclared, East Campus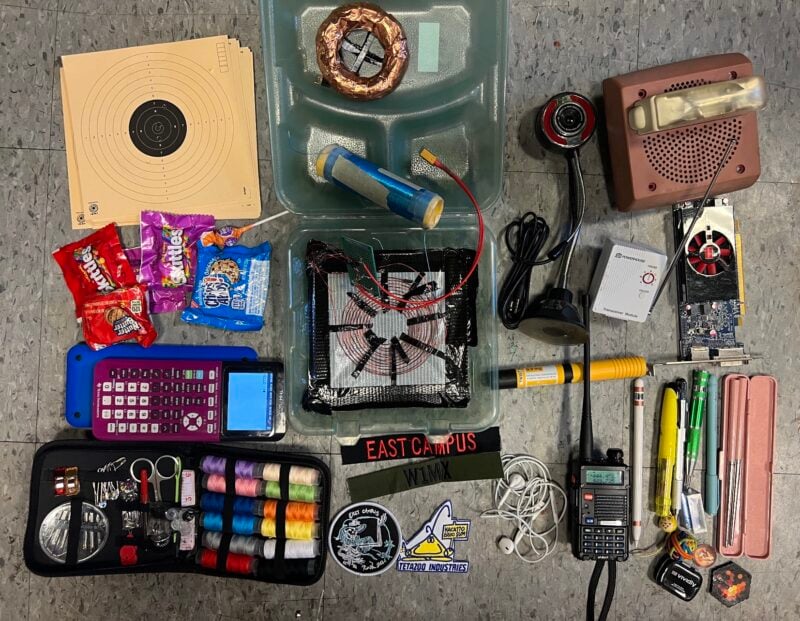 '24 Course 18, Next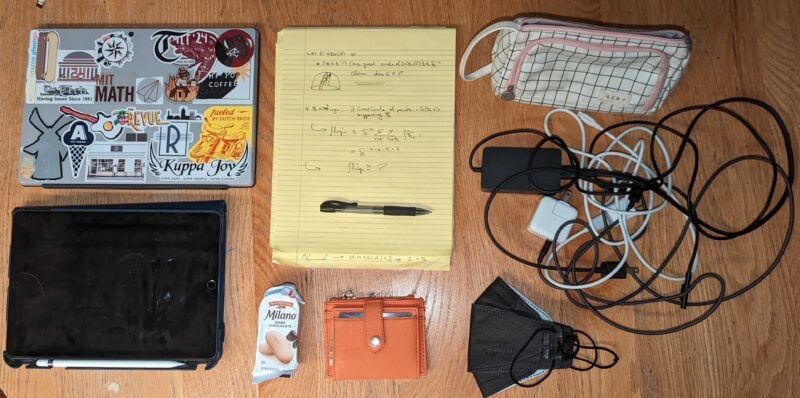 The frontend of an MIT student's email address and really a sort of identity⁠

back to text

↑