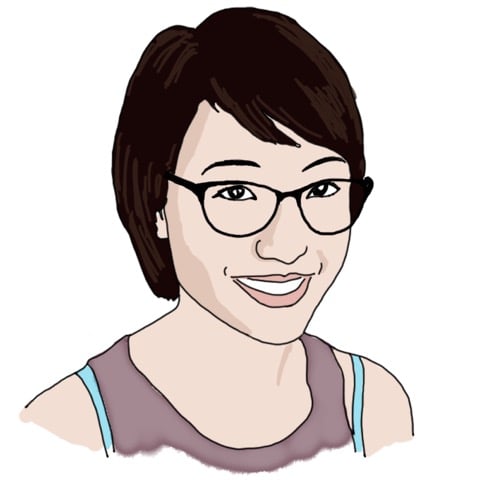 Inclusive leadership and vision-building at LeaderShape 2018.
This week, I spent four days and three night at the Salvation Army Wonderland Camp and Conference Center in Sharon, MA for the MIT LeaderShape program.
As a student—at MIT or anywhere else—it can be easy to lose yourself in a flurry of work and deadlines, postponing and forgetting about the big dreams that brought you to campus in the first place. LeaderShape breaks you out of your daily routine and gives you a hard shake by the shoulders. It asks you to look into yourself and think deeply about who you are, what you want, and how you hope to get there.
Now I realize the importance of taking time periodically to think about my vision of the ideal world and consider how I'm taking steps (however small) in the right direction. And I've learned that leadership isn't just about charisma or speaking loudly or attracting a band of followers—it's about understanding what you hope to achieve and building on your vision with concrete goals and actions. It's about taking on causes where you are 100% invested, acting according to your values, and letting your energy inspire others.
My friend (and one of my favorite people) Caroline M. '18 wrote the following about her experience and the insights she gained, and I think she does the program justice better than I ever could. Even if you don't end up at MIT, LeaderShape programs take place at many schools, and even if you never end up participating in the program, I hope you remember not to lose sight of your biggest dreams and your potential in making them come true.
---
"You have no right to be shy, when you have a gift to give."
My roommate Olga said this to me in our room after my rendition of Martin Luther King Jr's "I have a Dream" speech. Fittingly, I gave the speech on MLK Day, in front of our cohort of 40+ undergrads, grads, Executive MBAs, MIT faculty, staff, and admins at Leadershape, a 4 day off-campus leadership program that ended on Wednesday night.
By the time I walked off the small stage and got back to my seat, everyone was standing and clapping, and all I felt was overwhelming gratitude in the form of tears coming from my face. Overwhelmed at my desire for his dream to be the world today, overwhelmed by the feeling that I had just given something very deep from inside me to everyone in the room. and overwhelmed at the power of my voice that I was once again reminded of.
It feels like it's been at least 2 weeks since I left MIT on Sunday morning.
Because before this experience, I may not have asked to interrupt our program to give this speech. Because I might have sat back and waited for an opportunity that wouldn't have come, to read what I was so burning to sing. Because I would not have known that I could and do inspire others in a way I don't even fully understand.
"You have no right to be shy, when you have a gift to give."
These words have echoed in my heart since then — every time my voice fades a little bit in timidity, every time I second-guess whether I'm saying the right thing, and every time I pretend that I don't have this responsibility through the privileges that I've had.
For the past three years, I've heard about this program and not done it. Now, as a senior, with all the gas to go somewhere and no vehicle, I was open to just about anything that would help clarify my post-graduation vision. In addition to the usual undergrads who sign up and the facilitators from the MIT staff, this was the first year that the program was also open to grad students, mothers who are also senior executives, mid-career entrepreneurs, the list goes on. The undergrads were mostly freshmen and sophomores, with a handful of us juniors and seniors. All from all corners of the world and across the country.
I got to see leadership in its earliest to its latest stages, and across the board, it's really something else.
Being a leader can be holding the weight of struggle and frustration in a compassionate, fatherly way. It can be the feeling that one is a vast lake in the middle of a forest, undisturbed, with the capacity to hold so much life at once. It can be the kind of quiet that invites one into another's home and says, stay. be.
It is when someone holds my shoulder in the way that says, I believe in you — unconditionally. It is when he says, let's go play Foosball, when you know that all he sees is thunderclouds above your mind. It is when she sits across from you and says your skill is a blessing and you only have up to go, even though you feel so lost. It is when he says take it easy, forgive yourself, and see others come to you. It is when she sits, listening to your vision and being in possibility with you.
Leadership is this beautiful bridge that we weave with each other, that allows us to cross into each other and bring us to places we never thought we could be. It braces us in uncertainty, and it embraces us in a love that only helps us grow and move forward on our universal journey.
We asked ourselves and each other,
what issues and communities are most important to you? what would the future look like in my vision? what makes me want to bring my full self to the table?
We looked deeper.
why do you have this vision? why do you see this as necessary? why would this benefit us?
And we searched.
how do we impact others? how do my core values show up in my actions? how can we go against our default to become better?
We were all re-discovering what originally brought us to MIT and why IHTFP.
We learned about our own leadership styles — what combinations of direct, quick, inspiring, positive, appreciative, consistent, and accurate we embody and how we can learn to work with our own and others' styles of being.
Honestly, I don't remember most of what we covered in the curriculum, but I do remember how our group facilitators sat with us at lunch, how Deans of DSL and MIT psychiatrists shed their roles and shared their best selves, as individuals who connected with us as individuals, each finding our own way.
I remember how they shared their visions of an MIT where students feel better-prepared to deal with failure, where they come together in conversation within a space that feels like MIT community — I remember how my heart lurched forward wanting this to be true.
I remember how our co-lead — the vice president of MIT — told us about his Iowa roots in his Eddie Bauer button-down and jeans and committed to learn with us together as he shared his hope for MIT to be pervasive and synonymous with "problem-solving".
I remember having late, late night conversations about the day's confusing and sometimes frustrating simulations and challenges — and then learning how to swing dance and waltz from a new friend committed to improving mental health in our community.
Leadership is a moment of helping each other live — in this life that constantly contradicts, changes, and challenges us.
It's helping each other realize this fundamental shared experience, and thereby breaking barriers, allowing us to be authentic, vulnerable, and real.
Whether it's motivated by a mission to serve and create a better world by providing universal access to internet, end homophobia in China, provide a STEM program to South Chicago youth, or bring the economics department together, I increasingly see leadership not as an elusive, 'other' quality that some people have but as a universal possibility for all.
Leadership is the courage to take on the responsibility that comes with knowing you can make the difference for others.
I wish I had gone through this program earlier — and then again when they introduced this year's incredible diversity. Having spent the past two years in leadership roles, I could have benefited so much from the lessons of the program.
I needed to know that I am the only one responsible for my own growth as a leader, and I need to seek out those opportunities rather than hope that someone else might take the time to help point out my growth edges. Given that time spent as a student is so precious and short, learning these lessons earlier would've made me much more effective and could've potentially helped me make an even bigger impact in the areas I care deeply about — mental health and political engagement.
As in life, the curriculum is there, but it's the individuals who bring the energy and truly give the program life. Institutions, technology, and spaces — they all exist on their own, but they are nothing without the stories and utterly unique richness of the individuals that fill and use them. I ruled out Leadershape in the past, thinking I wouldn't gain much from the curriculum that I couldn't from experience. Now, having gone through it, I understand and appreciate that the curriculum is there to give structure and space — elevating the individuals who bring their own challenges and points in their journeys of leadership so that we can love and learn from one another.
Shoshin — "beginner's heart," a kind of open-mindedness, wonder, and discovery that bottomlessly feeds a love of learning — is what pushes me over the edge between thinking
"I know this already; what could I learn?"
and
"I think I know this already, and this is ESPECIALLY why I need to continue intentionally learning."
Every day, people would take the time to share how we each could be a more effective leader and share things that are rarely said to one another for fear of offense. But this was a space where that was okay, where it was received and intentional.
This program is the first of its kind to truly bring out the best of the MIT community, together. Members across schools, living groups, offices, and departments are all brought together with one purpose: to model and improve community.
In Leadershape's 20 years, it's produced Khan Academy, the minor program, UPOP — all fundamental to MIT culture. And I believe that in this first year of cross-school unification, this will be the program where revolutionary, innovative ideas fundamental to the MIT experience and culture will be born, bringing new possibility to the world.
For me, this program has helped me begin lifelong friendships that I cherish dearly— parents who helped me reframe my relationship to my own, Air Force members who show me how it's possible to lead with emotion and authority — as well as find mentors who are invested in me as a person, as a leader. They have helped me realize the possibility of practicing everyday self-compassion, because I am a unique, wonderful person with a lot to offer this world. And I owe it to them, this program, and the people who brought this opportunity together — from the staff at the Salvation Army Camp Wonderland grounds to the people at SAO who never knew what kind of impact this would have on our lives when they put in the work to make it happen.
These 4 days gave me a space away from being my usual self and allowed me to experiment and explore who I could be, so when I return I can continue exploring even when it feels less "safe." I will keep holding myself to the commitment that I must use these gifts given to me by this world, by my parents, by all the friendships I've had, by this MIT education and network. I will keep taking risks to explore what is possible for myself, for others — because I can.
More important than any change I hope to bring to others, I need to first embody that change and live by example. Because who I am is all I have, and I will be sharing it to the fullest.
I have no right to be shy, when I have a gift to give.
Thank you.
— To Leadershape 2018, and the lifelong friendships I have just started. ❤ —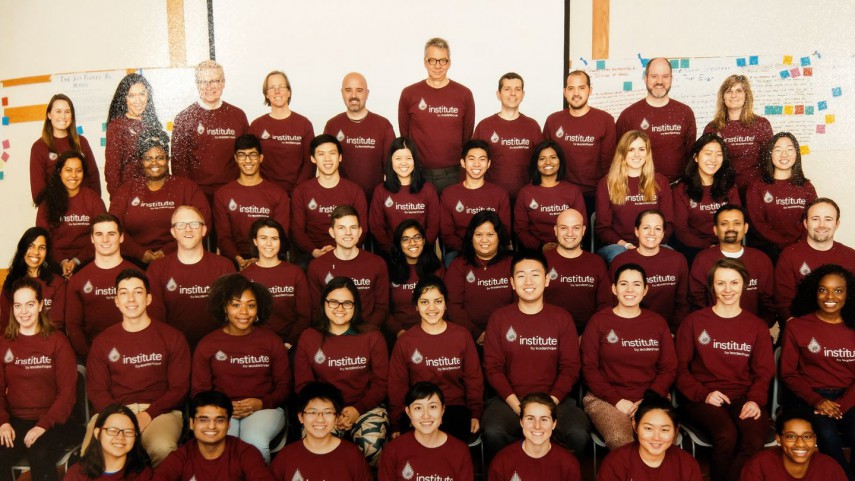 MIT LeaderShape 2018.
This post was originally published on Medium.