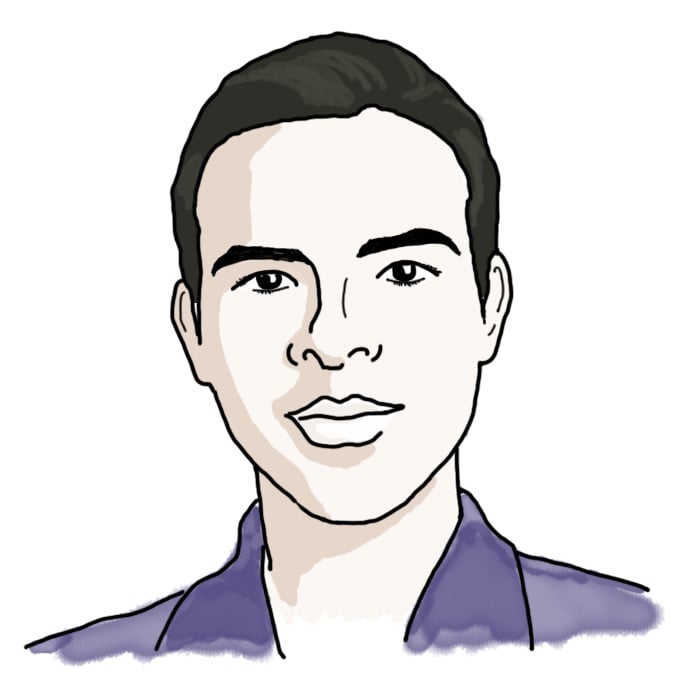 A Conference Where Everyone Was Younger Than Me

by Erick P. '17
I'm talking highschool Thiel Fellows, 30 under 30 winners, and Shark Tank participants
After attending many entrepreneurship networking events as a college student, you sort of get used to being one of the youngest. Everyone else is either also in college or a recent graduate working on their startup. Even the dropouts usually have at least one year of college under their belt. I rarely ever see any highschoolers at any of these events.
That all changed when I went to Next Gen Summit. I'm talking highschool Thiel Fellows, 30 under 30 winners, and Shark Tank participants. And that was just on the first day.
How did I find myself at one of the most incredible conferences for young entrepreneurs? Literally the night before Next Gen (Thursday), my friend Sathya called me and said, "Yo Erick, I just heard about a conference for millennial entrepreneurs. It starts tomorrow and it's in New York City. We gotta go!"
Later that night, one of our mutual friends introduced us to Justin Lafazan, founder of Next Gen Summit, over Facebook. He let us get press badges and we were set. I purchased bus tickets from Boston to NYC and left early the next day.
I forgot about arranging a place to sleep though. The conference started at 9am each morning so I had to find somewhere close by. I ended up staying over with friends who were interning in NYC. They didn't have a couch, I literally just slept sitting on a chair by a coffee table. It was so uncomfortable and I couldn't sleep for more than an hour at a time. But it was all worth it because of the friends I made at Next Gen.
The conference itself was at Hotel Pennsylvania and it was amazing. Most of the people I talked to were between 16 and 20 and working on their own company. I couldn't believe that there were so many kids doing innovative things and that they came from all over the country. My friend Sathya even took a survey of the attendees and found out that a lot of them came all the way from the West Coast and had also only heard about the conference just a few days ago.
The speaker lineup this year was also incredible. Most of these people were younger than me, and I'm only 20. But they've inspired me to continue pursuing my dreams of starting  my own company. They've shown that no matter what age you are, you can do what you set your mind to. These are some of the people I've met/spoken to.
Amanda Bradford, creator of The League, a dating app that keeps it classy and keeps out the creeps.
Ann Makosinski, a Google Science Fair winner at 15. She's been featured on the tonight show with Jimmy Fallon, was in TIME's 30 under 30, and has had her own TED talks.
Benjamin Stern, founder/CEO of Nohbo in the ninth grade, "the world's first eco-friendly shampoo ball". He recently appeared on Shark Tank and got a deal with Mark Cuban.
Daniel Fine, founder/CEO of Glass-U, which started with a niche market of customizable foldable sunglasses. They've since expanded to customizable everything, from shirts to hoodies to wristbands to hats. Anything for your school, team, fraternity, sorority, company, or organization.
Doug Messer, started his first venture, DBFLY Watches, at 16 years old. He got his company into high profile retail outlets like Shop-Rite and Urban Outfitters. Now he's co-founder and CEO of University Beyond, helping brands find and manage campus brand ambassadors.
Gerard Adams, a fellow New Jersian and self-made multi-millionaire by 24. Founder of EliteDaily and now an investor of many interesting social enterprises.
Harry Paul, who invented a spinal implant that potentially help treat scoliosis, while still in highschool.
Jacob Goodman, who basically said, "enough with the boring way of ordering custom apparel!" and started a custom printing company, Fresh Prints, that prioritizes treating their customers like family.
John Meyer, founder of Freso News, a crowdsourced journalism startup that has a really interesting way of doing things
Kai Kloepfer, who designed a pistol with a fingerprint scanner, thereby locking out unauthorized usage.
Keiran O'Reilly, Harvard dropout and co-founder of GIFS.com. He's also a Thiel Fellow.
Kim Kaupe, co-founder of ZinePak, was on Inc's 35 Under 35 and Forbes 30 Under 30. Here's how she did it.
Ocean Pleasant, 18 year old singer and founder of REAL, a national youth culture publication.
Partha Unnava, founder of Better Walk, which makes a crutch for walking that's actually comfortable, along with other better medical devices. Partha has had a couple of accomplishments, like being invited to the White House to present to President Obama and being named on Forbes 30 Under 30.
Patrick Ambron, founder of BrandYourself. If you're looking to take care of everything from your Google search results to your online reputation, BrandYourself is definitely the way to go.
Romain Vak, Vice President of Watson University, an incubator for student entrepreneurs looking to solve the toughest of social challenges.
Ryan Williams and Porter Braswell, co-founders of Jopwell, a Y-Combinator backed startup that connects minorities to amazing companies.
Tayo Rockson, CEO of UYD Media, a leadership magazine for global nomads.
William Zhou, founder of Chalk.com, a suite of tools to help teachers optimize and take control of their classrooms.
Wow, what a list. I love attending conferences like this not only because of the people I meet but because of the opportunities for collaboration that arise. One person I talked to even invited my friends and I to speak at an entrepreneurship camp at UPenn for highschoolers. So now I'm excited for that and for whatever else the future holds.
Hope this inspired you in some way. It's never too late (or too early) to spend your time doing something you're passionate about. As always, feel free to email me with any questions you might have.