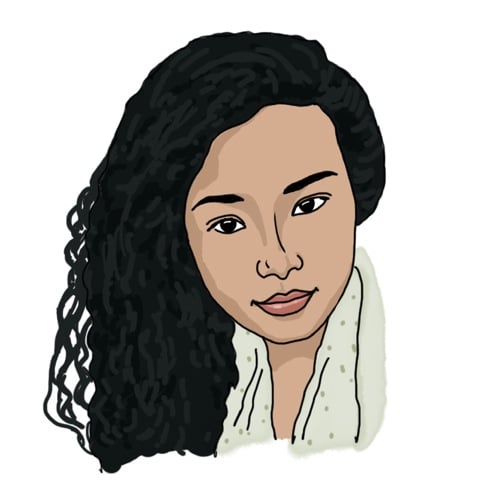 The exciting hobby that I never have time for during the school year...
Though it may be difficult to believe, sometimes MIT students like to do things other than science, technology, or engineering. I personally find summertime a particularly good season for the things I used to do much more frequently before the chaotic workload that is college, and a huge one of those things is reading.
I love books. I used to be one of those kids that would hide somewhere for six hours with a thick book (usually fantasy) until one of my parents found me and, for the millionth time, asked if I really couldn't hear them when they were yelling my name or if I was just ignoring them. I would get so engrossed in books that I found myself incapable of doing anything other than reading, once I started one. And it translated to school, too–my middle school English teacher was surprised I wanted to go into STEM subjects, actually.
Then, you know, I grew up and high school was hard and so the reading decreased significantly. But I think that I've still been able to retain a love for reading and keep up with it, even if I have to wait for less busy times of the year, like summer break.
Here was my reading list for last year (strikethrough indicates books I actually finished):
The Emporer of All Maladies: A Biography of Cancer by Siddartha Mukherjee
This is How You Lose Her by Junot Diaz
Purple Hibiscus by Chimamanda Ngozi Adichie
The Thing Around Your Neck by Chimamanda Ngozi Adichie
Cloud Atlas by David Mitchell
Extermely Loud and Incredibly Close Jonathan Safran Foer
The Unbearable Lightness of Being by Milan Kundera
I also ended up re-reading the whole Harry Potter series (fan for life) and the Lord of the Rings series (which took me through winter break to actually finish) in lieu of Purple Hibiscus and Unbearable Lightness, because last summer I was back home in Colorado, and also traveled a bit, which meant I was without as much access to the library as I have now. Did you know Hayden Library also has, like, novels?? I must admit that I was sort of vaguely aware that it was also a real library instead of just a place for exam-cramming until midnight, but this fact really hit me only a week ago. Also, since the Hayden library is for the MIT community, there's a much shorter wait time on popular books!
Here's my reading list for this year, where I'm being a lot more ambitious:
Fiction:
China Rich Girl by Kevin Kwan
White is for Witching by Helen Oyeyemi
The Icarus Girl by Helen Oyeyemi
What is Not Yours is Not Yours by Helen Oyeyemi (in progress)
Purple Hibiscus by Chimamanda Ngozi Adichie
Americanah by Chimamanda Ngozi Adichie
Nonfiction:
The Gene by Siddartha Mukherjee
Fresh Off the Boat by Eddie Huang
A Supposedly Fun Thing I'll Never Do Again by David Foster Wallace
The Immortal Life of Henrietta Lacks by Rebecca Skloot
I want to read at least 12 books by the end of the summer–ambitious, since I'm leaving for Ethiopia on August 6th and was in China until June 21st. But I think I can work through them, especially with Hayden Library so accessible.
I've always liked the metaphor of reading as eating. in that I always used to be hungry for books, and I like the image of people "devouring books", a common expression. I gulped down China Rich Girl at my local library in Colorado, so I finished that while visiting home, and have swallowed up
Purple Hibiscus, White is For Witching, The Icarus Girl, and What is Not Yours is Not Yours in the last 10 days since I got back from China. Purple Hibiscus was such a well-woven story that I just spent my whole Sunday reading it from start to finish, and didn't move from the couch much.
Here are my thoughts on the books I've read so far, reflections on the authors and genres, and why I chose the books on my list this summer.
Books I've Read: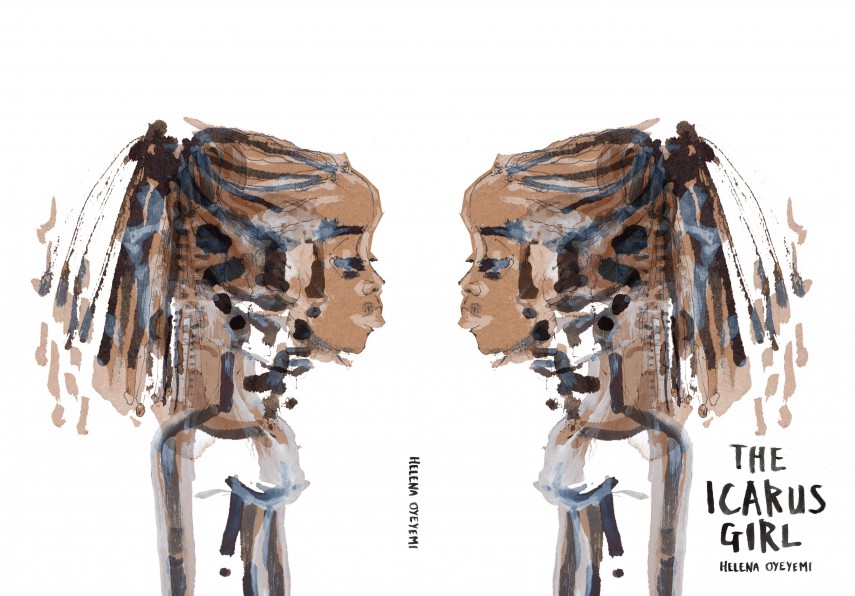 China Rich Girl is the sequel to another novel that I actually read for a class at MIT: 21G.046, Modern Chinese Fiction and Cinema. I didn't really choose it so much as stumble across it in the library. The book I initially read for class is called Crazy Rich Asians, and it's a detailed, dramatic plot that's kind of meant to expose the lives of wealthy Singaporeans and reveals a lot about Asian wealth culture. That's why my professor picked it. I think I liked Crazy Rich Asians better–it's a book that kind of fools you. I read the cover blurb and thought, why are we reading a cheesy book like this for class, but it actually had many moments of commentary on sexism and classism in Asia, and seemed to say, yes, this story is bizarre, but it's also entrenched in systemic issues that real people in real life face. I felt like the second novel was a little more plot-focused and therefore, had more Gossip Girl-esque, weekday TV sorts of dramatic reveals. I did like, though, that the second novel explored the side of wealth culture in China and Hong Kong vs. Singapore, and since I'd known a little more about that it was interesting to connect the fictional characters to their real life counterparts–"Jack Bing" in the novel mirrors the real life Jack Ma, the wealthiest man in Asia and founder of the Alibaba Corporation.
I'm going to be honest and say that I don't think I really understood White is for Witching, but I still liked it a lot. I hesitate to identify a key theme or point of the novel; it's not clear to me, except that after reading both it and The Icarus Girl, it seems to me that Helen Oyeyemi has a thing for twins and curses. If I had to write an essay about it right now, I'd at least say that it's a kind of spread-out, extended metaphor about institutional racism, but told in a haunting, magical realism sort of fashion. But it took me a lot of thinking to even get to that conclusion, that began as a vague idea in the back of my head after I finished the book.
The Icarus Girl I really really really liked, because it's a story about a half-English, half-Nigerian child, and reflects some of the same struggles particular to mixed people that I had as a child (especially in middle school). This novel is again magical realism, but particularly introspective as the child struggles against a ghost from a Nigerian legend. It makes the young girl's story relatable, and the conflict is much more grown-up than an 8 year old should have to endure (though I suppose, that's kind of the point).
I couldn't put down Purple Hibiscus, so much that I spent an entire Sunday reading it, from start to finish x) It does an excellent job with addressing the moral ambiguity of real life, with no clear good and evil people, yet, a lot of good and terrible things that happen. Another book where I saw my own family dynamic reflected (well definitely not quite so horrible and dysfunctional, but still, a little bit).
What is Not Yours is Not Yours is a series of short stories I've been working through, stories that force you to think, and at the same time, are wildly different in their narrative voices. It displays a brilliance on the part of the author, as she switches between such different storylines and characters. Incredible versatility.
Books I Plan to Read: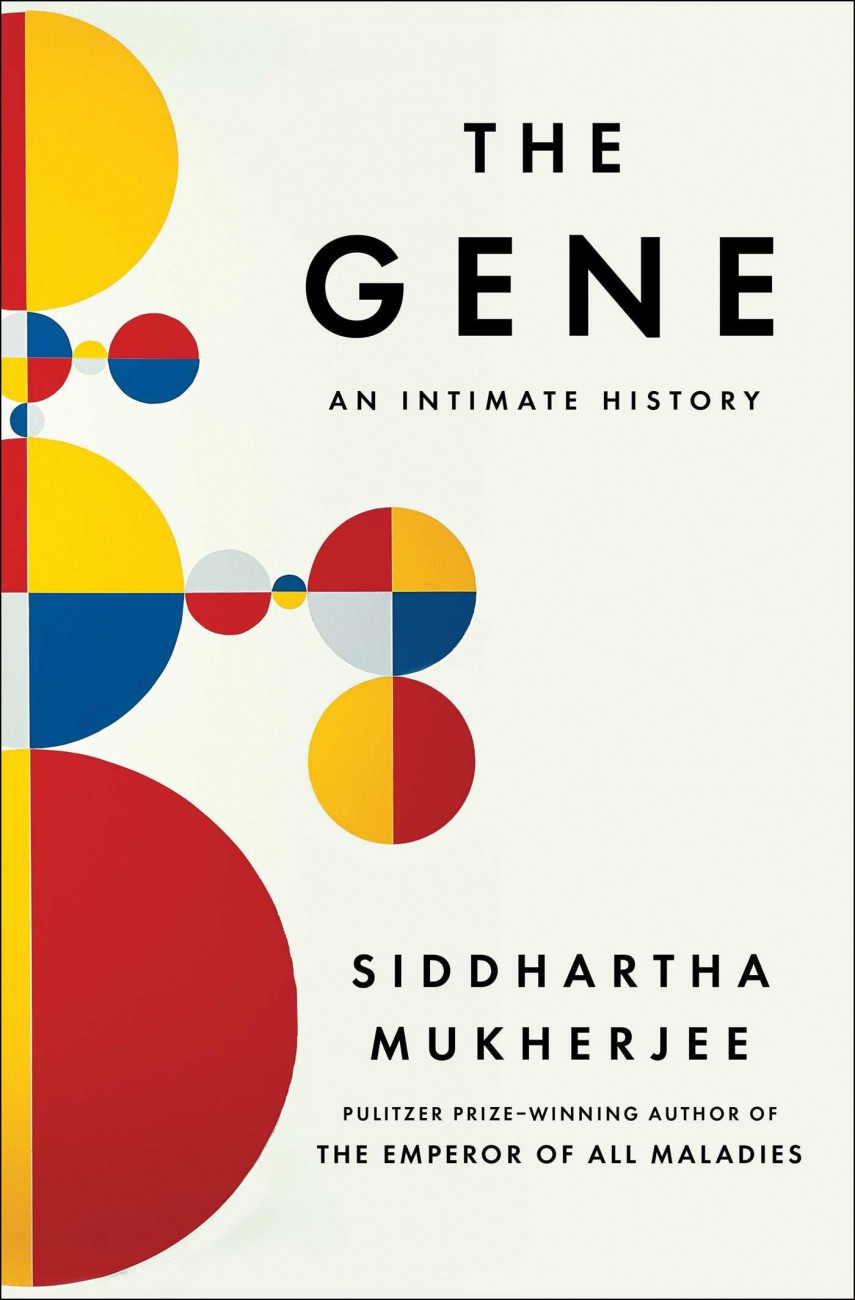 I chose Americanah and The Gene because I liked these authors' previous works a lot.
I chose Fresh Off the Boat because now that I've read a bit of African literature, I want to read more Asian and Asian American literature. I find that the more I intentionally explore authors of different backgrounds, particularly ones close to my own heritage, I find stories a lot closer to the reality I have experienced, and on topics I never, ever read about when I was a kid (particularly in middle school) when I think I really needed to hear some of these messages. At least I'm hearing them now :) I might chose two more Asian/Asian American works, since the list I currently have doesn't meet 12 books yet.
I chose A Supposedly Fun Thing I'll Never Do Again by David Foster Wallace because my friend from high school, Brian D. Amherst College '18, at some point tried to get all of us to read Infinite Jest, which was his favorite book at the time. I plan on reading it eventually (it's a daunting 1,000+ pages), but for now I came across this nonfiction collection of essays by the same author, and I'm eager to have a look at it.
I chose The Immortal Life of Henrietta Lacks because after reading The Emperor of All Maladies last summer, I decided I wanted to read more nonfiction books about science and technology, as they frequently touch on ethics. Lacks is particularly centered on the ethics of research, and I think it's just as important to be informed and think about ethics as any other aspect of STEM. It also just looks really interesting!
Authors/Genres:
I discovered Helen Oyeyemi when my friend Sarah A. '18 sent me "The Lemonade Syllabus", a very interesting set of works across many humanities disciplines–fiction, nonfiction, music, film, theology, etc.–created after Beyonce's Lemonade visual album came out. I saw some of Oyeyemi's novels under the "fiction" section. I picked up What is Not Yours is Not Yours at my library in Denver, but didn't start it before I left for China. I've now read three of her books and find her writing versatile, relevant, and introspective. I say versatile because What is Not Yours is Not Yours is a collection of short stories that are all very different in their structure and narrative voice. It's very relevant, to me at least, because she touches on a lot of themes of gender in general, on being African, on specifically being an African women, and the general idea of forbidden things. Yet another thing I like about Oyeyemi is she also writes books that don't necessarily have to do with African women in particular, but contain a diverse cast of characters whose diversity is not the point of the book. The different names and descriptions of the characters' physical appearance is simply there, so that other people can see themselves reflected, but the characters have other powerful traits that define their personalities–which is real life, after all. It's sometimes difficult to convey in books or art in general, though, so I'm impressed by the mastery with which she does it.
I've been trying to diversify my reading, in every sense of the word I can think of–fiction, nonfiction, authors of different backgrounds, stories of different topics, modern, classics, etc. It's been particularly interesting to read classic and modern works together. For example, I highly suggest reading Things Fall Apart by Chinua Achebe and The Thing Around Your Neck by Chimamanda Ngozi Adichie one soon after the other, because I think the contrast between the themes in both books are fascinating. On one hand, there are modern and ancient issues that are the same between both books (oppression, fighting, the merits of "old ways" and "new ways", etc.). On the other hand, Adichie opens up a box that Things Fall Apart doesn't: the implications of these same issues on women, and how women react, fight, fail, or succeed. Things Fall Apart largely focuses on the men involved. The different time periods and backgrounds of each author allows for interesting comparisons.
SO, while the majority of MIT students are nerds, you'll find that we can be nerdy in quite a few ways–from eccentric hobbies like building one's own furniture, to eccentric hobbies like perusing books in the basement of Hayden library. I hope you enjoyed this rant discussion on the books I'm reading this summer. I'd love to hear about whatever you're reading, and what you think of it!