During a layover in the London Heathrow Airport I yanked Mariam (my friend, travel buddy and a literal queen) around with me in search of a journal. I anticipated that the next ten days in the epicenter of AIDs would be filled with all kinds of sights and experiences that I would want to document. Looking back at my journal, it's filled with all kinds of notes. But very few observations and reflections. So much happened over the week that I didn't find the time (or the energy) to step away from it all to write things down. Fully immersing myself in every single moment just made more sense.
One thing that stands out in my journal, however, is something I jotted down upon my arrival in Kwazulu-Natal. "It's finally hitting me that I'm not just in an entirely new country, but also in an entirely new continent (whoop, whoop there more to go). There's a part of me that doesn't feel like I'm in a new place though. That in some way or form, I've been here before." Looking back at it all, I think there was a part of me that was always in South Africa. And through the ten days I spent there, I got to revisit that part of myself.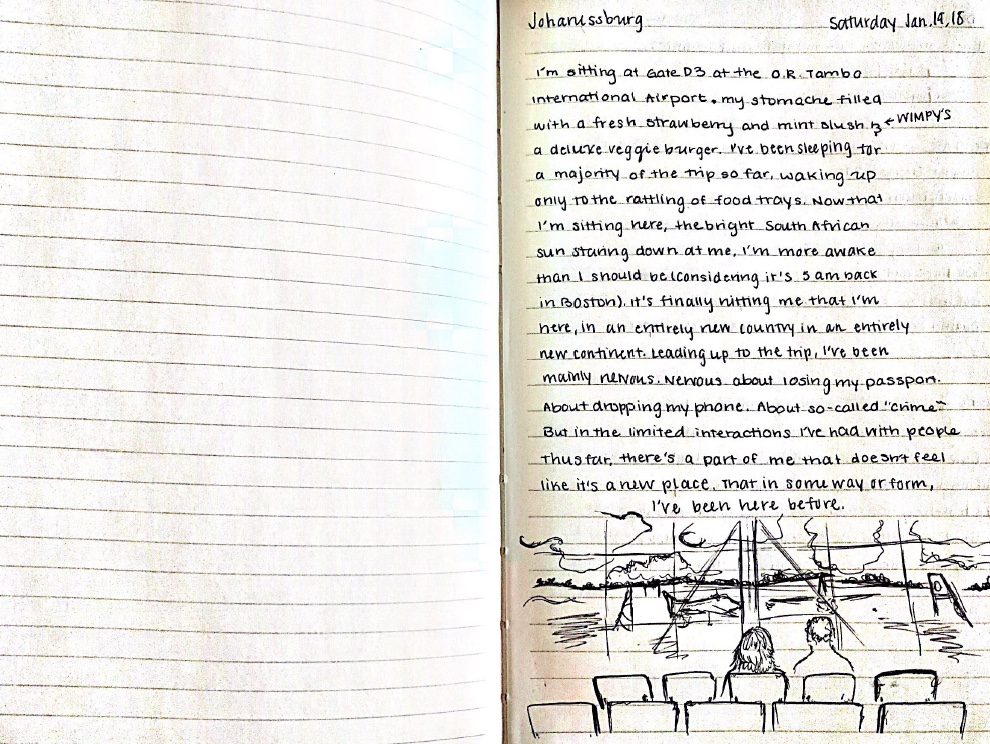 To give some context, I took HST.434 (Epidemic of an Evolution) over IAP. With HIV/AIDs at its core, the course took us to KwaZulu-Natal, South Africa for a ten day immersion into the epidemic. Taught by Dr. Bruce Walker from the Ragon Institute (aka the HIV hub of Cambridge) and Dr. Howard Heller from MIT Medical, the class was filled with numerous once in a lifetime experiences. In between visiting sangomas (traditional healers) to having conversations with women affected by the epidemic to being explicitly exposed to the numerous amount of research studies, projects and efforts within the country, I've found myself constantly imaging what this blog post would and should look like. I've explored the option of doing a photo dump. And while the pictures I took are absolutely gorgeous, my time in South Africa is really defined by the conversations that I had. And then I thought of writing it all out in bullet points, but the sheer amount of things I want to talk about is so numerous that it would easily fall out of organization (and my OCD self would not be content with that). And then I thought to myself. If there was only one moment I could share from my time in South Africa what would it be? So here it goes.
——————————————————————————————————————
Inhale. Count to three.
I stand, staring at my feet as a blend of laughter and conversation makes its way down the hall. The voices belong to the young women of FRESH (Females Rising Through Education, Support and Health). I'm told that many of them are the same age as me. Some even younger. It hits me then, standing in the waiting area, that these women and I couldn't be that different. We were simply born into different circumstance.
Keep inhaling.
I slowly step into the room, the women erupt with excitement. I get yanked into a circle of plastic chairs and gregarious faces. It doesn't take long for our heartbeats to naturally fall into sync.
Exhale.
We spend the next several minutes talking, cracking jokes and leaning close together to hear one another. I ask them about their world. They ask me about mine. I tell them about the ridiculous amount of snow in Boston. They shiver at the thought. They ask to decorate my face with calamine lotion. I enthusiastically say yes. I ask about their plans for the future:
"I'm going to finish the FRESH program and go to management school"
"I tell my partner all of the things I learn here so that we can have a safe relationship"
"I want to become a teacher. We need more teachers in this country."
And then they ask about me. And so I tell them. That I'm going to school to become a bioengineer and make better drugs and medicine. I still remember the five seconds of silence before one of the ladies turned to me. All of the giggles are gone. And then she begins speaking: "You have to go back and work really hard to find a cure for HIV. And when you do remember me, remember us, remember South Africa."
I was completely caught off guard. No combination of words would have made for a suffice response.
And so I simply nod and smile back.
——————————————————————————————————————
This is a moment that I've constantly been replaying in my head in attempt to make sense of it all. A whole three weeks later I think I've finally narrowed down my thoughts.
I'm not going to lie. I was a little apprehensive and nervous going into South Africa. I didn't want to be the foreigner that went into someone else's home asking for their experiences. I didn't want to intrude. Those fears were non existent when put next to the South African hospitality. They radiated kindness and familiarity. Throughout the week, I had the opportunity to exchanged worlds with many people. Rita the sangoma who was trained to conduct HIV tests. Ngema the elderly nurse. Anant Singh the producer. Qurraisha Karim the research scientist. May Mashego, the former First Lady of KZN. The women at fresh. Nurses who loved their patients more than themselves. Mothers with HIV. Babies with HIV. Women who were abused and cheated on. Fathers who were left alone to take care of newborns. Human beings that were opinionated and believed in change. Each and every single one of them is evidence of just how beautiful mankind can be. Because these are people that have had to live in a universe that is unpredictable, painful and hostile. But they've all managed to live through it all and come out if it with a smile on their face and a drive to make things better. There is nothing more humbling than to see it all unfold before you.
Coming from the States, it becomes really easy to think that America has all of the answers and solutions to the world's problem. That somehow if we get our best researchers and scientists into the nooks of low-income countries, we can "fix things." But what the people of Kwazulu-Natal taught me is something completely different. That no one is more empowered to drive change than the people that have had to live with the reality that is being fought in the first place. And in Kwazulu-Natal there are SO MANY people, from all walks of life, that are brought together by the AIDs epidemic. And if you ask me, they are already changing the fight against AIDs.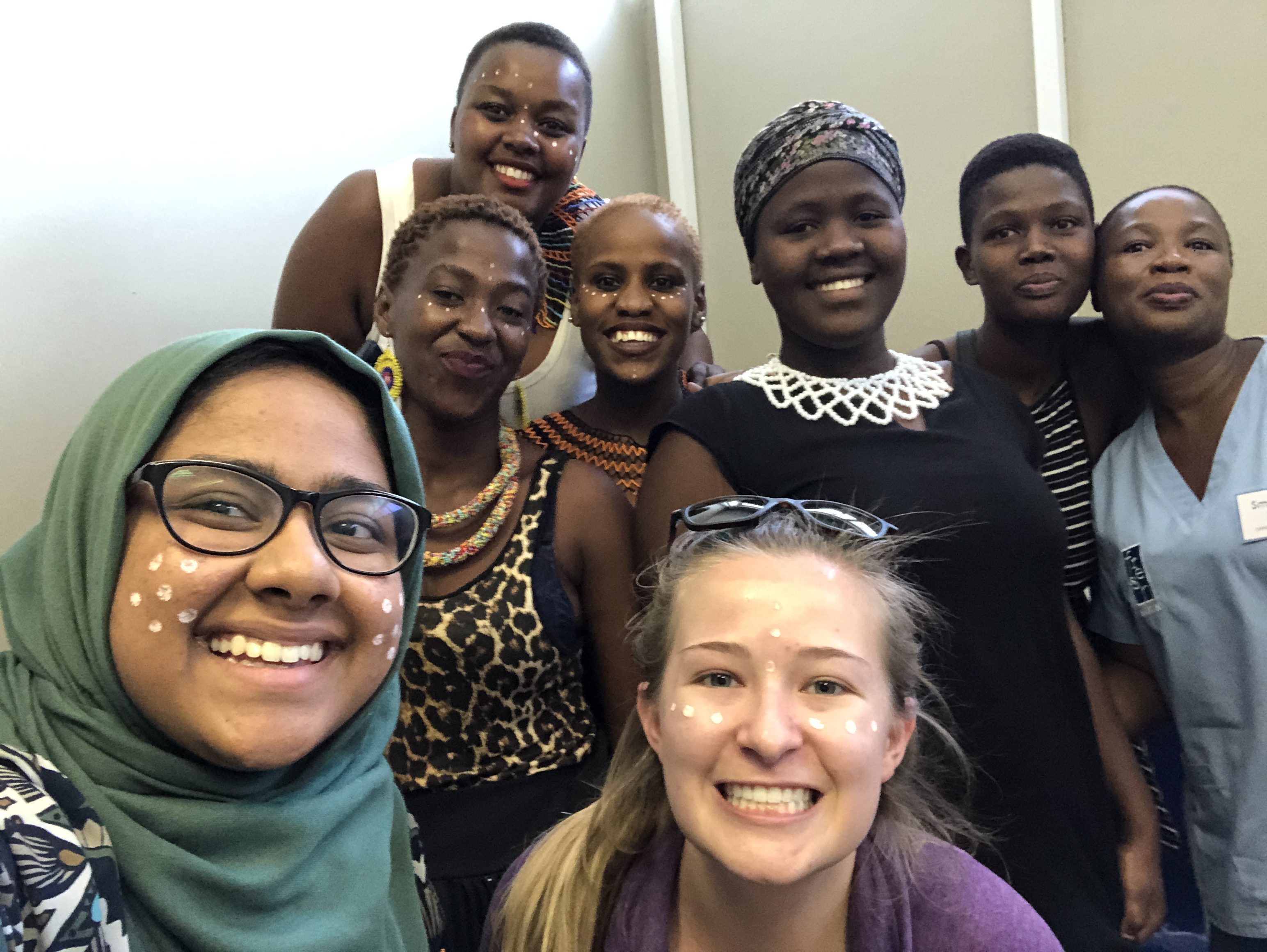 The women at FRESH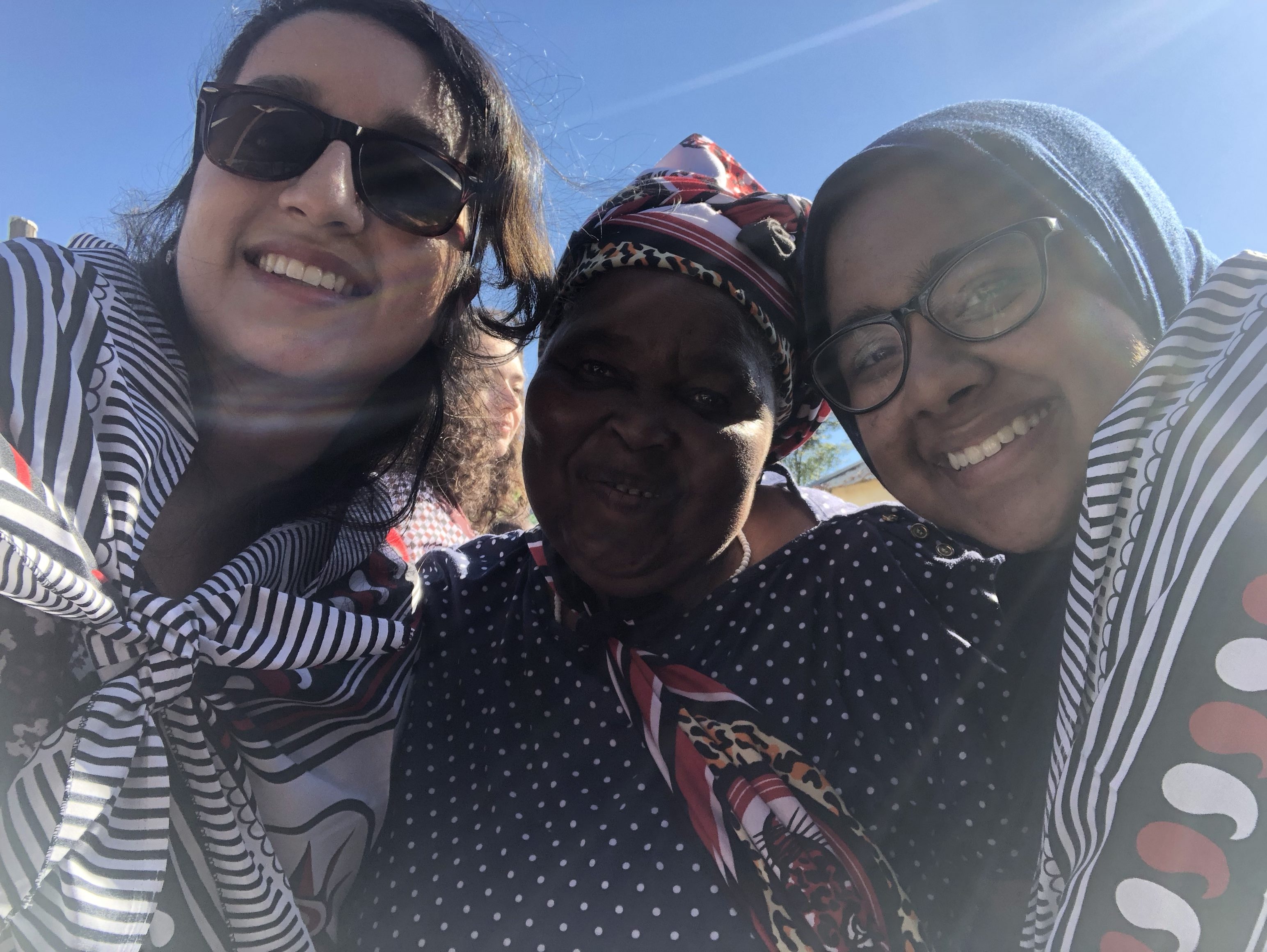 Mariam and me with the sweetest sangoma, Rita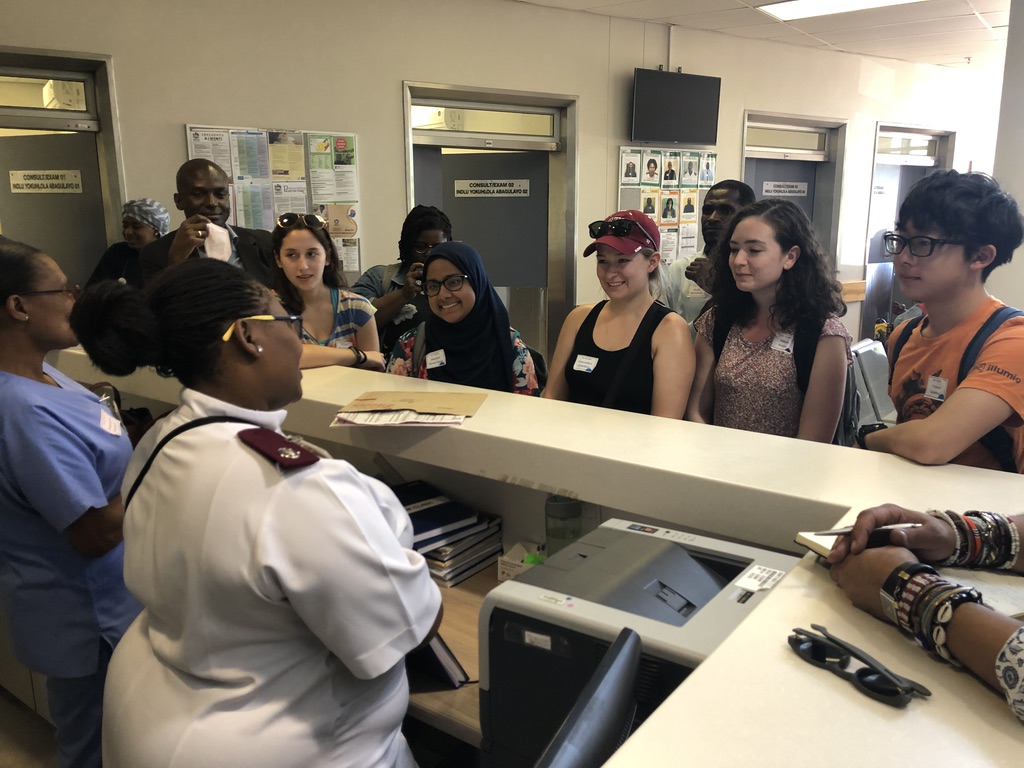 By far my favorite nurse who skips her lunch to give the patients company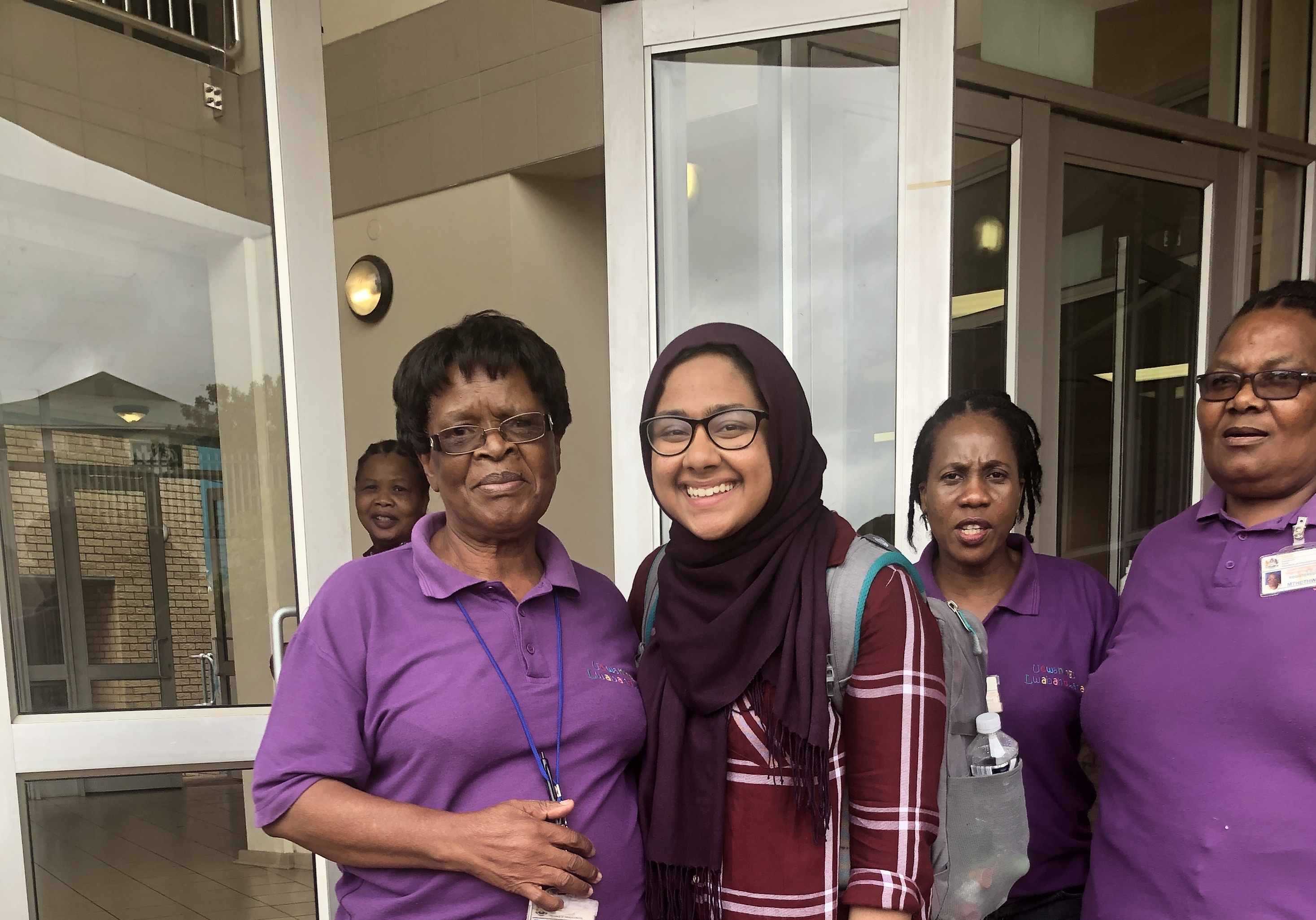 Ngema, my South African grandmother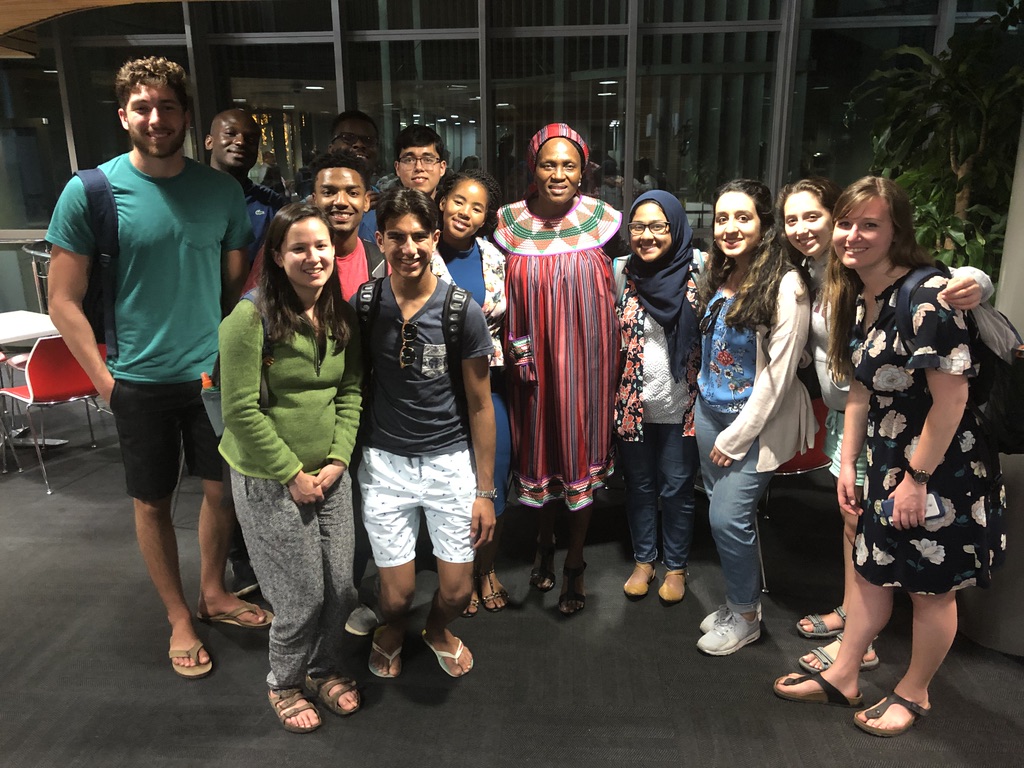 A part of our group huddled around May, a symbol of strength and perseverance.