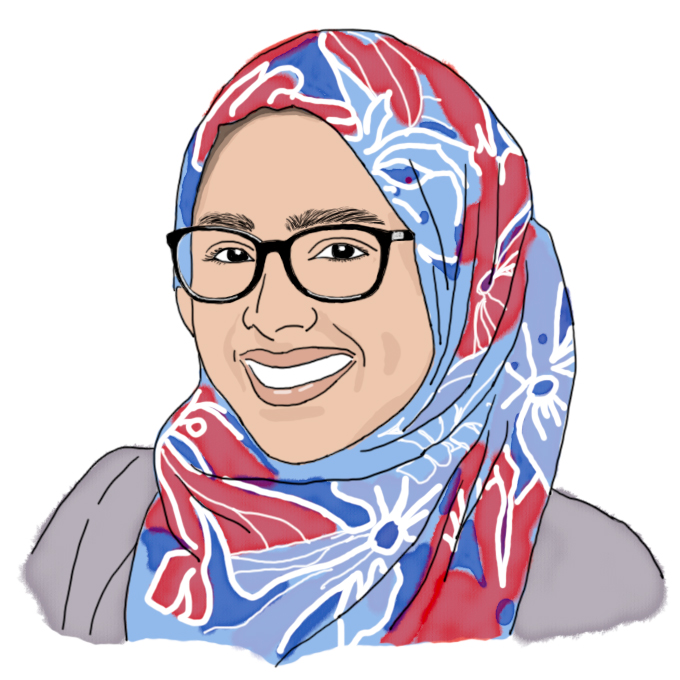 Biography
Hey hey! I'm Afeefah and I've never been great at intros (seriously, how can you capture a person's entire existence in just one tiny conversation), but here it goes anyways.
After having spent my entire life in the DFW metroplex, I'm now halfway across the country to experience what all Cambridge has to offer. Am I miles & miles away from home? YES. But, little things like late-night pizza orders with friends & Facetime calls with family have turned this place into a second home. I'm on my way to (hopefully) becoming one heck of a biological engineer and have a lot of interests (too many if you ask me). Maybe I'll go on to enter the world of Pharma or Development or Biotech or Public Policy or Health Care or Academia. Who knows? (Not Me.) Aside from naively attempting to narrow down my interests, I like taking long strolls along the Charles, watching Bollywood movies on repeat, exploring new places, staring at the sun, taking photos for the gram, pretending to be a food connoisseur, and chasing after the a e s t h e t I c.
In between the transition from high school to college, I've realized two things: one, 500 word essays can tell a lot about a person and two, blog posts can tell you even more. As I discover new parts of myself and the world around me, I can't wait to share it all. It is my hope that I make you fall in love with MIT harder than I did. Words have that kind of magic, right? So buckle those seat belts. It's already been one crazy roller coaster, and I have a feeling there are all kinds of sidetwists and dramatic turns up ahead.