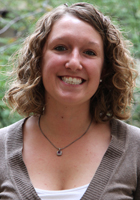 Hi! I'm Katie Kelley, one of the Admissions Counselors here at MIT, and with my second season of reading applications behind me, its time to start getting to know all of the wonderful people I have been able to read about over the past several months!
Kris was kind enough to let me guest post on her blog to let you know about some exciting opportunities for admitted students. Although a lot of my time is spent preparing for Campus Preview Weekend (sign up now!), I've been working with our fantastic Alumni to put together admitted student gatherings to welcome you. Beginning Saturday, MIT alumni from around the world will host parties in their hometowns for students admitted to the Class of 2016. If there's one in your area, you should check it out — it's a great opportunity to meet some potential future classmates, as well as MIT students and alumni. You're parents are also welcome and encouraged to attend.
Here are a few highlighted events this coming week; see your MyMIT account for the locations and times of these events, and for a list of all of the events.
Saturday
Stop by Fairfield, CT, the headquarters of engineering giant GE and spend a bit of the afternoon in the home of a wonderful MIT Alum.
Sunday
Enjoy a sunny Sunday afternoon at the home of an MIT Alum in Phoenix.
Tuesday
Enjoy one of two meetings held in the greater DC Metro Area at the home of a Baltimore alum, the first gathering will be Saturday (March 24) in Fairfax County, VA.
Wednesday
Join the MIT Club of Seattle and local Educational Counselors for a fun celebration.
Thursday
Swinging through the Big Apple? Stop by one of our biggest Admitted Student Meetings on the East Coast.
Friday
Head near Iowa State University in Ames and hear about life in Boston from an MIT Alum and MIT '15 Parent.
Mingle with the enthusiastic alumni of the Volunteer State in Oak Ridge, TN.
Saturday
Meet up with other Hong Kong admits at one of our international gatherings.
Sunday
Gather with all the MIT locals from Massachusetts at the home of an MIT Alum and parent of an MIT Sophomore.
Be sure to check the listing on your MyMIT account for the most up to date information and RSVP if requested.
There is a whole MIT community that cannot wait to meet you. Congratulations and welcome!
-Katie