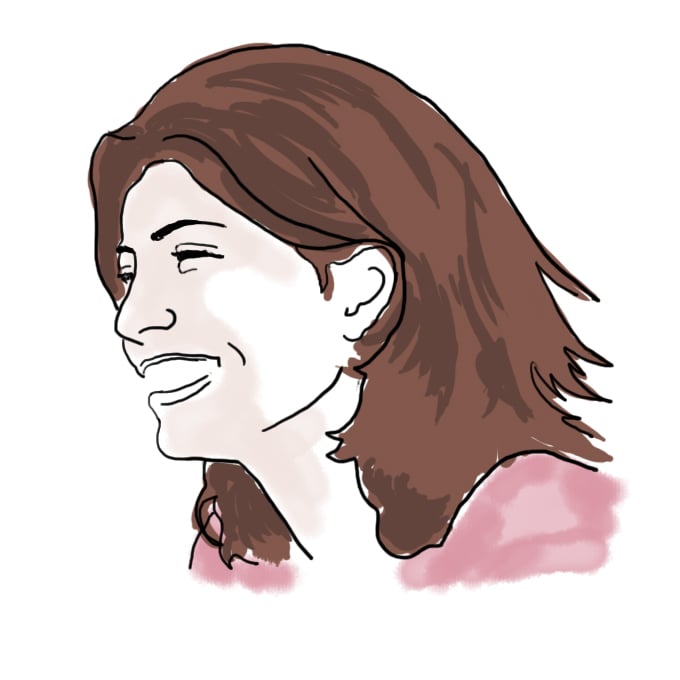 Al Kwon '08: Researching drug delivery

by Melis A. '08
Al Kwon, a Junior majoring in Biology, talks about some of his really exciting work at the Langer Lab.
Robert Langer, an MIT Chemical Engineering professor, is one of the best-known biomedical engineers in the world. He holds 500 issued and pending patents and is in the National Inventors Hall of Fame for his research in drug delivery that has revolutionized cancer therapy. As the winner of Charles Stark Draper Prize (considered to be the "Nobel Prize" for engineers) and author of over 900 papers, Professor Langer has made enormous contributions to the fields of biotechnology and material science and there was even a conference held last summer that was dedicated to celebrating his incredible achievements.


Albert Kwon, a Junior majoring in Biology, began working in the Langer Lab at MIT in November of his freshman year, when we first met in our freshman physics class (8.02: Electricity and Magnetism). Since then, he has worked on several projects under the guidance of Daniel Kohane, M.D./Ph.D. He is currently working on the delivery of local anesthetics using polymer-based or hydrogel-based systems (since Spring 2006) and the encapsulation of omega-3 oil (since Spring 2006). In his freshman year, he worked on human embryonic stem cell research. It may sound like Greek to some of you, but he explains it all below, while shedding some light on how he found his amazing UROP, why he came to MIT, and a little bit about himself. Make sure you read all the way until the end to see his really great advice for prefrosh!
Melis: Can you tell me about your research?
Al: I'm having a blast! My current UROP has the perfect balance of biology, chemistry, engineering, and medicine for my taste. There are times when I seem to make no progress and I get jaded out. However, when I actually make significant progress, I just hope I could drop all my classes and spend all day in the lab. I learn a greater deal in lab than in classes. I think UROP has been an integral part of my education at MIT. Currently, I study and work on a number of drug encapsulation and sustained drug release formulations. There are so many potential biomedical applications for controlled drug/gene delivery methods, which makes it very exciting. My work includes in vitro studies on the bench top and in vivo animal experiments.
M: How did you find your UROP?
A: Once you find your first UROP, it's easy to find other opportunities. When I came to MIT, I really wanted to work on a biology-related UROP. Before arriving at MIT, I had zero experience with biological lab work and one high school level Honors Biology class was the extent of my biology background. Once I got to MIT, I sent out over 20 e-mails to different labs and only heard back from about 4 labs! It was really disappointing. I mainly searched the UROP website and tried e-mailing several lab PIs. I did not give up and I was fortunate enough to start my first UROP in Langer Lab on a bone tissue engineering project in November of my freshmen year. My second UROP involved me working with Prof. Ingram directly, but I eventually returned to Langer Lab to start my current UROP under Dr. Kohane's supervision. When I was searching or my second and third UROPs, offers were made to me unexpectedly in casual conversations with faculty members, graduate students, and post-docs. I do not know if this is the case with other people as well, but I had the luxury to pick which project I wanted to work on, who I want to work with, and how independent I'll be in the lab. I think these three criteria were important to my decision to work under Prof. Ingram and Dr. Kohane.
M: What do you think was the best part of your research experience?
A: I'm glad that I'm not mainly washing glassware or doing grunt work in lab. My supervisor gave me significant independence to work on my projects alone and provided guidance and help when I needed it. My ideas, thoughts, and questions are taken seriously by everyone whom I interact with in lab. The most exciting thing that happened to me is when my work got published. From the stem cell project I worked on during my freshmen year, a paper got published and I got to present a poster at a course/conference hosted by Harvard Medical School and CIMIT. The poster presentation won first prize. I was already very happy that I got to present my work to a group of renowned research scientists in the Boston area and winning first prize was a very pleasant surprise.
M: Can you give a little bit of background about the Langer Lab?
A: Langer Lab is huge; most of building E23's third floor belongs to Langer Lab. There is constant flux of people joining and leaving the lab. Even I worked there for a long time, I do not know everyone and what they work on. There are a number of groups that focus on different research projects. Just to name a few major research topics, people work on drug delivery, gene delivery, tissue engineering, patterning, and novel polymer material development. Langer Lab is big enough that you'll find someone who can teach you some new technique you need to learn or find answers to your questions. Prof. Langer, the principle investigator of the lab, is very busy. I usually see him in the hallway and at his UROP pizza lunches which happens twice or three times throughout the year. There are advantages and disadvantages to working in a big lab like Langer Lab vs. a small lab.
M: Why did you choose to come to MIT?
A: I always wanted to do research and I knew MIT would provide me the best research experience. Also, I originally thought I would study electrical engineering at MIT and MIT was famous for its EECS program. However, my thoughts drastically changed over the summer before entering MIT. However, my interest in research is still high and I still think MIT is the best place for me to study biology and do interdisciplinary research. MIT's rigorous academic program will prepare me well for my future endeavors.
M: Can you say a little bit about your background?
A: I'm not technically an international student because I have US citizenship. However, my parents live in Korea and my home is in Korea. I left home to go to Milton Academy, a boarding school located just south of Boston. So I've already adjusted to living alone and taking care of myself before coming to MIT. However, it's still hard at times not being able to go home whenever I want. I really love Boston and how MIT is located literally across the river from downtown Boston. Boston is culturally diverse and there are a lot of things to do and great places to go.
M: What do you plan on doing in the future?
A: I wish to attend medical school and obtain MD/PhD degrees. I really love research but I also have great passion in medicine. Being able to meet others and making a difference in their lives seems like the most exhilarating and rewarding job. This became apparent through my volunteer work in the ER and on the ambulance. With my MD/PhD degree, I do not know whether I'll do more research or more clinical work. However, I'm sure it will be some balance of the two.
M: Any advice for prefrosh?
A:
1) Do not try to do too much academics at MIT. Make sure you have fun. Join a club and become a leader! Pick up a sport! I'm on the Varsity Pistol team and it's real fun when our team does better than the military academies such as the US Army from Westpoint!
2) Meet a lot of upperclassmen when you come to MIT. They can give you lots of good advice. Many of the upperclassmen I met through classes, activities, or UROP were crucial in shaping my life at MIT.
M: What other activities are you involved in?
A: I do a lot of things medically oriented. Some of the things I'm really involved in are American Medical Student Association (premed society at MIT), MIT Emergency Medical Service, Volunteering at Massachusetts General Hospital, and the Varsity Pistol Team. I'm also a member of Student Ambassadors and MIT MedLinks. I also used to be on the ROV team during my freshmen year and helped build an underwater liquid sampling device.
9 responses to "Al Kwon '08: Researching drug delivery"