I spent winter break in MIT. I thought I wouldn't be alone. After all, it's not as if everyone's going to go home, right? I thought that maybe some of my friends who were international students wouldn't go home because it's too far, or because there's only a break of two weeks before IAP began.
The week before finals week, I started asking people for their plans over winter break. It turned out that almost all of my friends were going home for the holidays, and that I only knew six people who would be staying for the whole winter break. So I braced myself for winter break, expecting to be mostly alone, knowing that it'd be really different from the semester.
And I was alone. My roommate left the Saturday of finals week, and by Christmas Eve, most of the people living in our hall were gone. The lounges and kitchen were deserted for hours. Lobby 10 was empty. The Stud was closed. The Infinite didn't have that endless activity, even in the middle of the day. There wasn't any classes, or square dancing, or ESP worksessions—all events where I saw people, where I talked to people.
It's gotten to me. It's not that there aren't people around, it's that there aren't enough people around. And it's made me feel bad.
I spent a lot of the past two weeks writing. I made three blog posts, one of which is over five thousand words long. I made write-ups for the Philippine Mathematical Olympiad, I wrote problems for our National Olympiad in Informatics, and I started working on a new competition math handout. By all measures, I was productive.
Somehow, it feels as if I wasn't productive enough. A friend and I finished watching all 44 episodes of 3-gatsu no Lion (which was great), and I watched the entire second season of Kakegurui in an afternoon (which wasn't that great). I've spent hours scrolling through my Facebook feed and my Twitter feed, watching random YouTube clips and reading random articles. Waking up in the morning is a struggle, so I often don't, choosing to spend another hour or two in bed.
I couldn't help but feel I should be doing more, if not more work, then at least spending my free time more constructively. I should be going to museums, I think. I should spend more time cooking instead of eating out once a day, I think. At the very least, I should finish reading Taming the Infinite. I don't do as much work as I want to because I feel bad, but then I feel bad because I don't do work.
But there are the little things that save my sanity.
Like how a friend came over last Monday and we cooked dinner together. And then he came back on Friday and we cooked dinner again, and I invited a bunch of other people too, and three other people showed up, and we played lots of board games.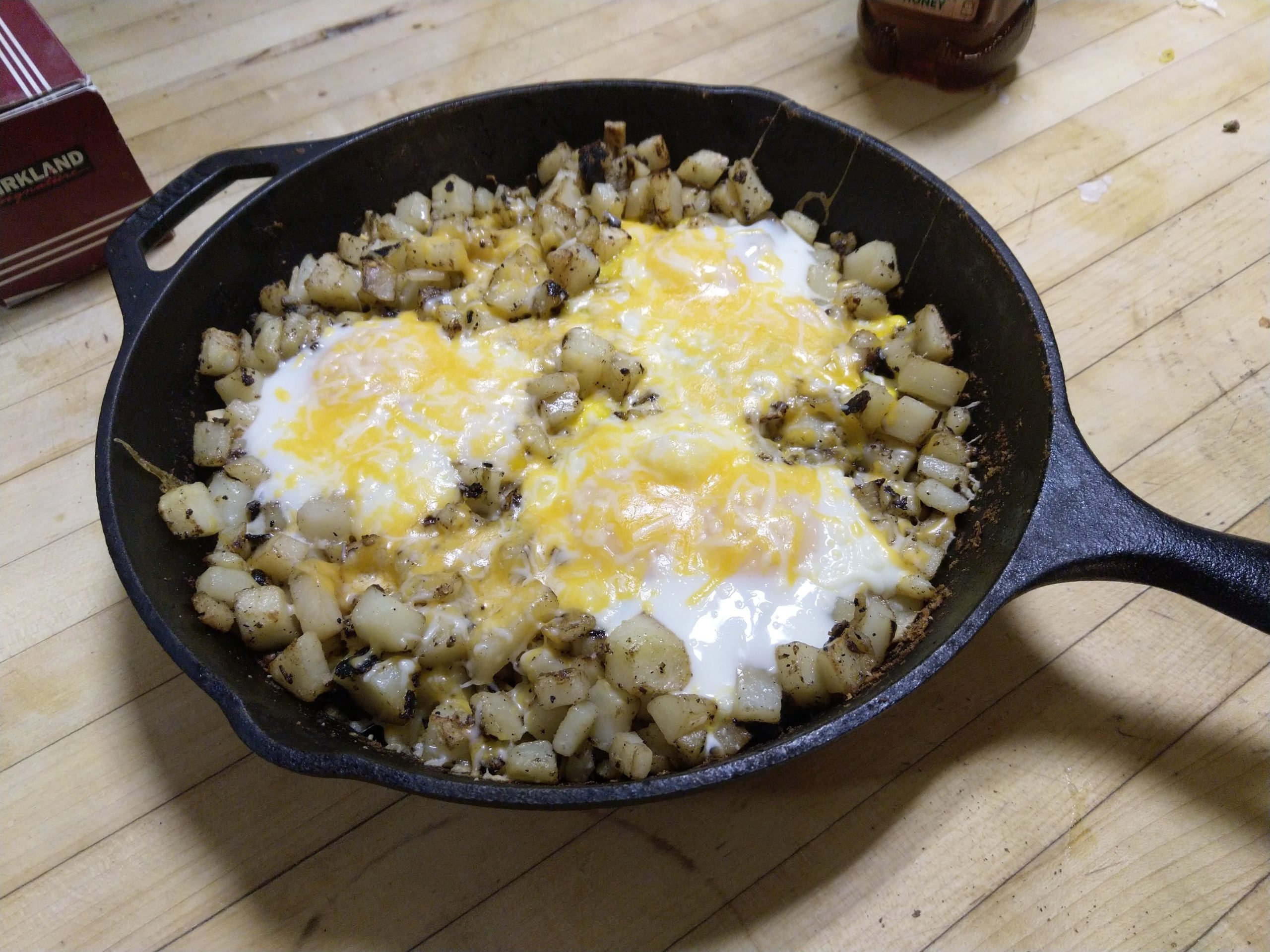 Or the many times I've eaten out with friends who were around. On the night of Christmas Eve, a friend and I went to Chinatown, knowing that somewhere had to be open. We started off heading in the wrong direction, realized that five minutes in, and then turned around. And for a couple minutes, we just walked in silence. There weren't any cars or other pedestrians. It was just lights, all around us.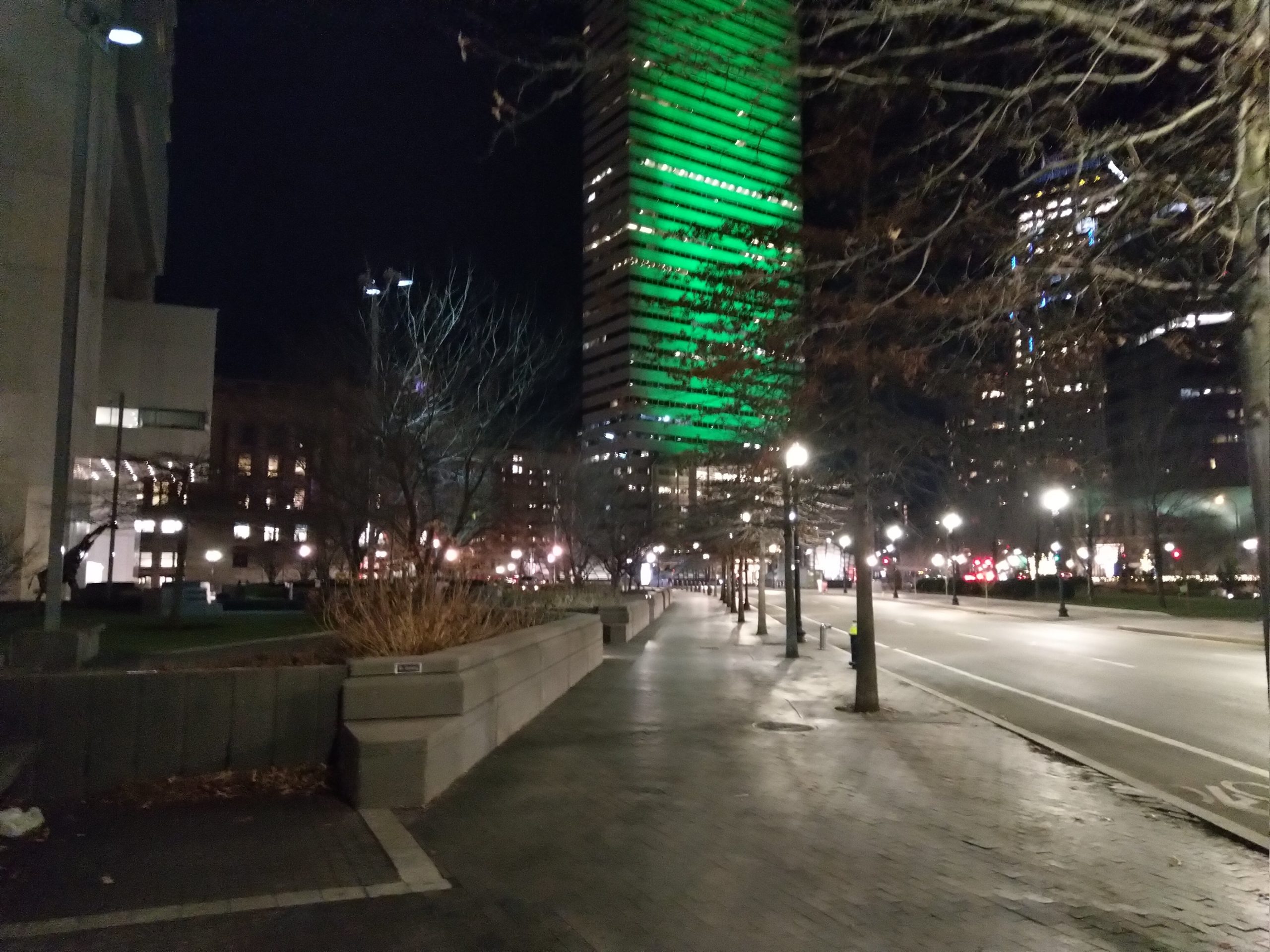 On New Year's, another friend and I went to get lunch. We walked all the way to Central Square, surprised at the number of places that were open, before deciding to walk back and get Saloniki. As we walked back to East Campus, we stopped by Killian Court to enjoy the weather. I said that I've never gotten a picture in front of the dome before. He took several.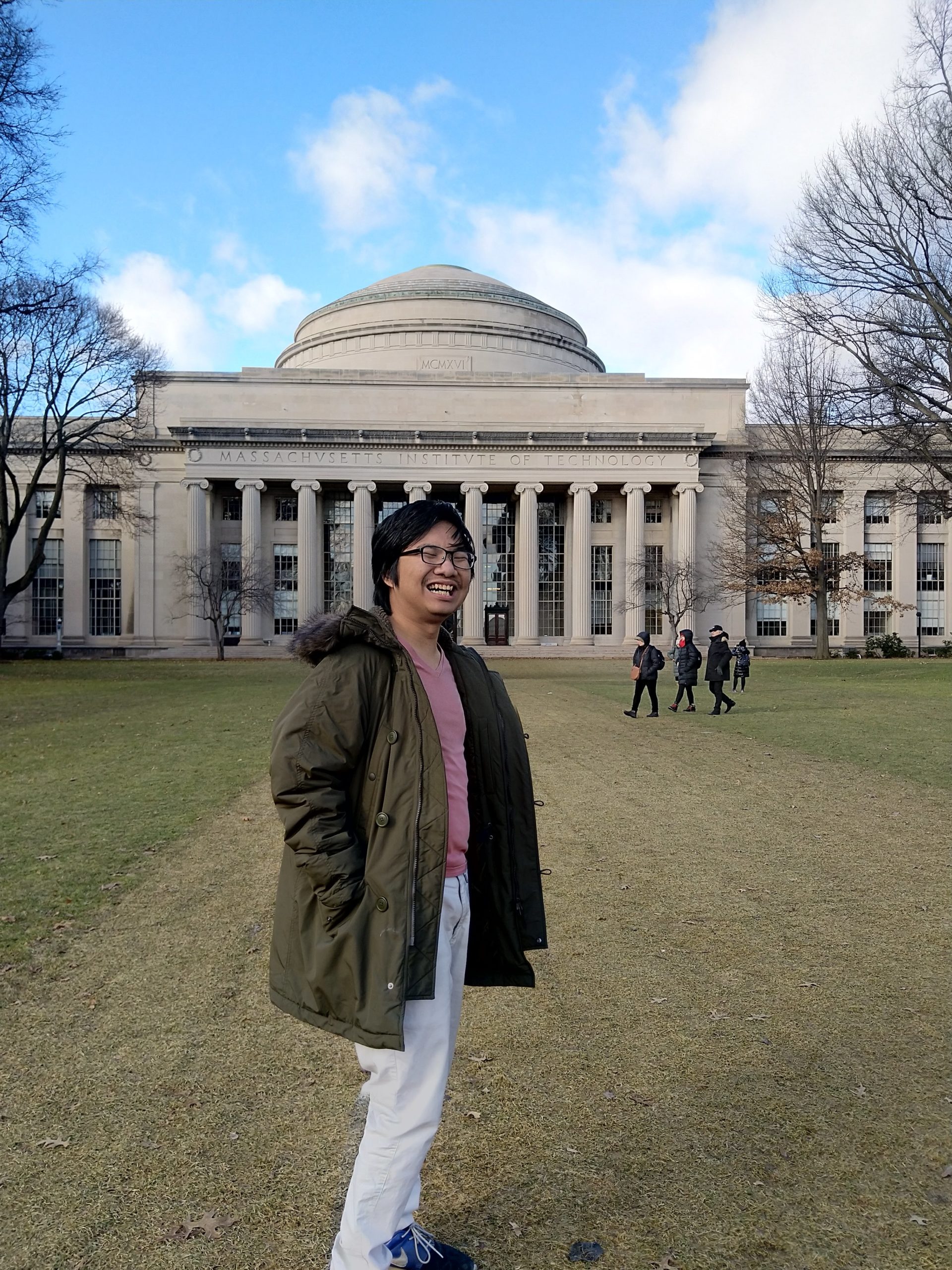 Or how, after eating dinner for the third time in Chinatown this break, I decided to walk home rather than taking the train. I looked quickly at a map, and committed not to open it unless I got lost. After a few minutes of walking, I saw Boston Commons. I knew the quickest way back, but I decided to take a different route, choosing to pass through a neighborhood. It was a part of Boston I haven't been to before.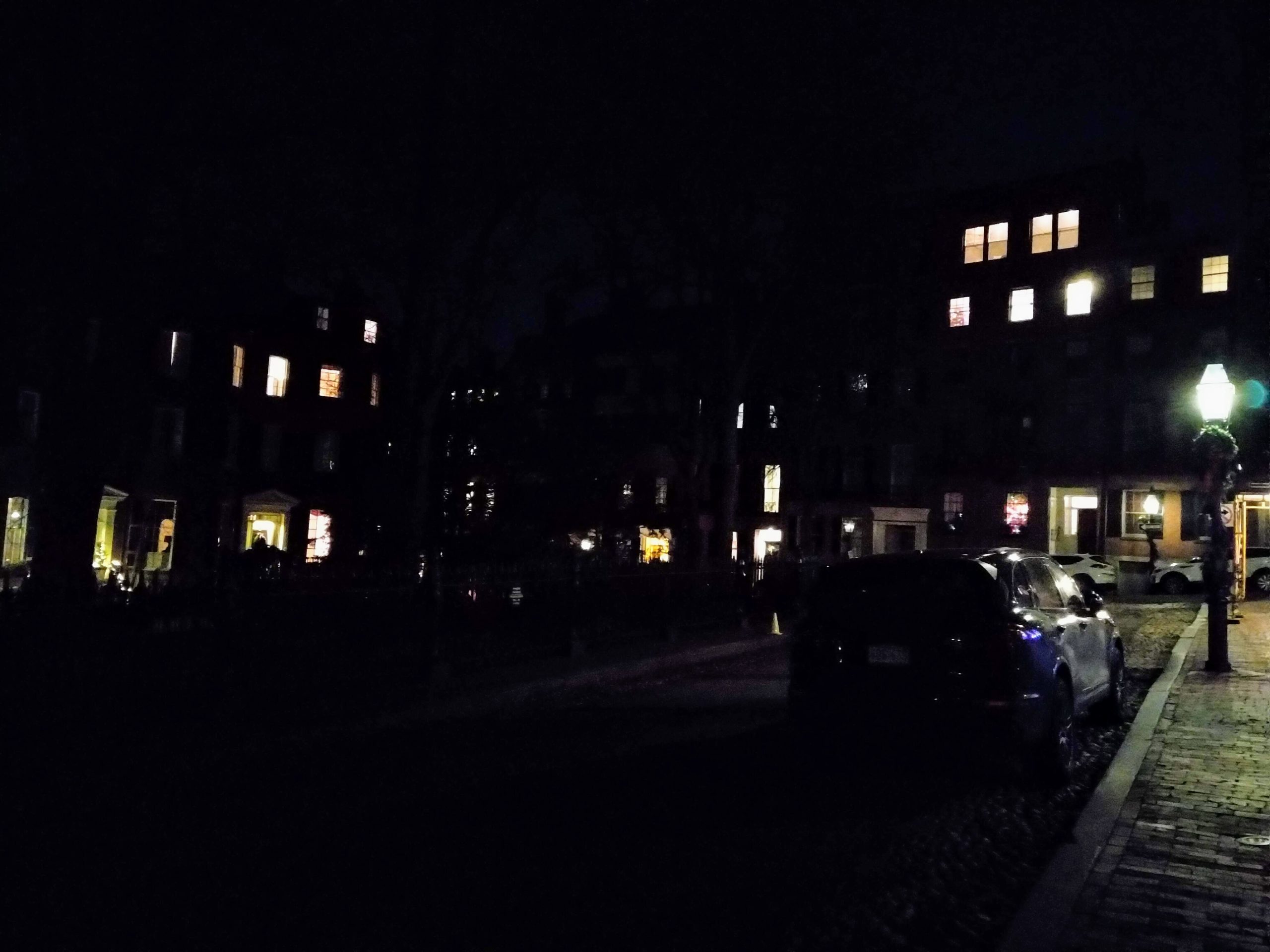 It was quiet. Narrow, uneven roads sloped gently upwards. Lampposts were rare. There were towering houses were made of brick, with windows that had amber light peaking through. Most had blinds. One window was only partly covered with blinds, and the bottom showed the base of a Christmas tree. Another was a window to an empty laundromat, the only window with white light coming out of it.
And one uncovered window showed a dining room. The table had two chairs, and soft light streamed in from the entryway. The room was empty.