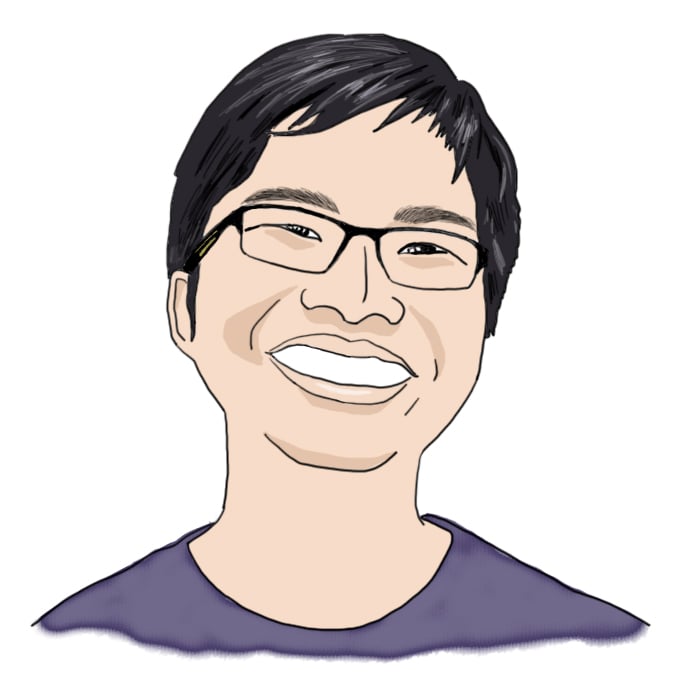 Biography
What does it take to get to know someone? I could tell you my name (CJ), my year ('23), my course (18 and 6-3), my dorm (East Campus). I could give you a laundry list of fun facts. We can do all the icebreakers you want. Is that it?
We could talk about the things I like, if that will help. We could talk for hours about Dicey Dungeons and meditation and monads. I'll introduce you to some of my favorite board games. We can play Xoragrams or The Crew or Terraforming Mars. We could listen to music all afternoon, and I'll tell you all about my favorite artists.
Or we could go on an adventure. We can go around Downtown Crossing and window shop at all the stores. We could spend all day in the Banana Lounge playing with all the art materials and eating bananas. Or I can give you a tour of the spiffy new admissions office, which has a lot of snacks.
We can go to a library and get one of the rooms. And we'll talk, quietly, about grief, and big tech, and making friends. And sometimes it gets quiet enough that I forget about how tired I'm feeling, and for a moment, it'd feel like I could live forever. And maybe you'd feel the same way.
And then we could tell each other stories.
But until then, I hope you enjoy reading mine.