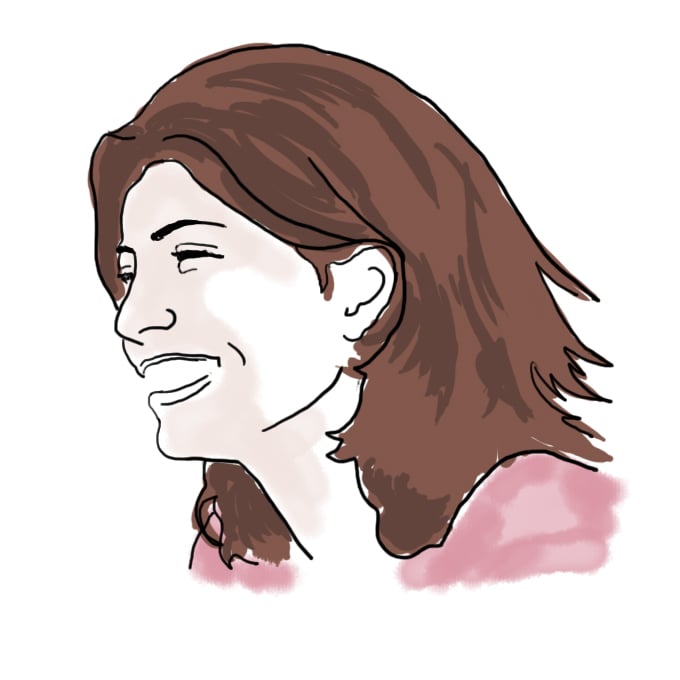 Ana Posada: Improving the production of an HIV medication

by Melis A. '08
Ana Posada, who just graduated from MIT, spent a year and half of her undergraduate career working in the Sinkey Lab. Her project was to use bacterial genetics to improve the production of an HIV medication.
The Class of 2007 walked across the stage last Friday, and among the firehose-survivors was Ana Posada. Ana, a Biology major from Lawrenceville, GA, will head off to Dartmouth for a Ph.D program next year. As an undergraduate, she made sure to take time to explore our campus and enjoy the offerings at MIT. Among her many experiences, Ana worked in the Sinkey Lab, one of the few MIT microbiology labs, for one and a half years.
She says, "Other than getting people sick, bacteria have many useful applications such as biodegradable plastic production and bioremediation. My project focuses on the AIDS protease inhibitor Crixivan ®. The compound has 5 chiral centers and takes about 2 weeks to produce at only about a 50% yield. My research has centered on engineering a plasmid into Rhodococcus species that will allow the bacteria to produce a major intermediate of the drug. The benefits of using bacteria are that bacteria are stereospecific and that bacteria allow for easier scalability of a process."
Basically, the drug Crixivan ® is used to combat HIV, but it is a very complicated compound that is extremely difficult to make. Instead of relying strictly on bench-top chemical reactions, the Sinskey Lab is using bacteria to perform a critical step in the production process. By inserting a plasmid, or small circular piece of DNA, into the bacteria, Ana is essentially training the bacteria to perform a specific task.
Ana found out about this UROP opportunity from the Experimental Microbial Genetics class. The lab also focuses on the production of a biodegradable plastic with many medical applications.
We wish Ana the best of luck! She reminds us to, "Enjoy MIT even during the hard times. There's no place like it."
16 responses to "Ana Posada: Improving the production of an HIV medication"