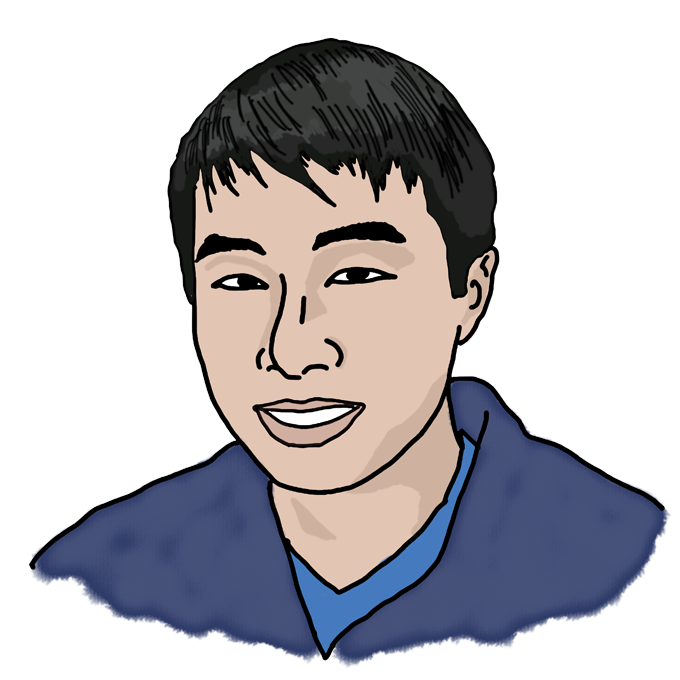 are you stressed/anxious/ [emotion] about finals/decisions/[noun]? here are some adorable dogs.

by Michael C. '16
also, me as james bond.
Are you looking for true love at MIT?  Are you not willing to leave your dorm room or talk to anyone in real life?  Then this latest MIT innovation might just be for you: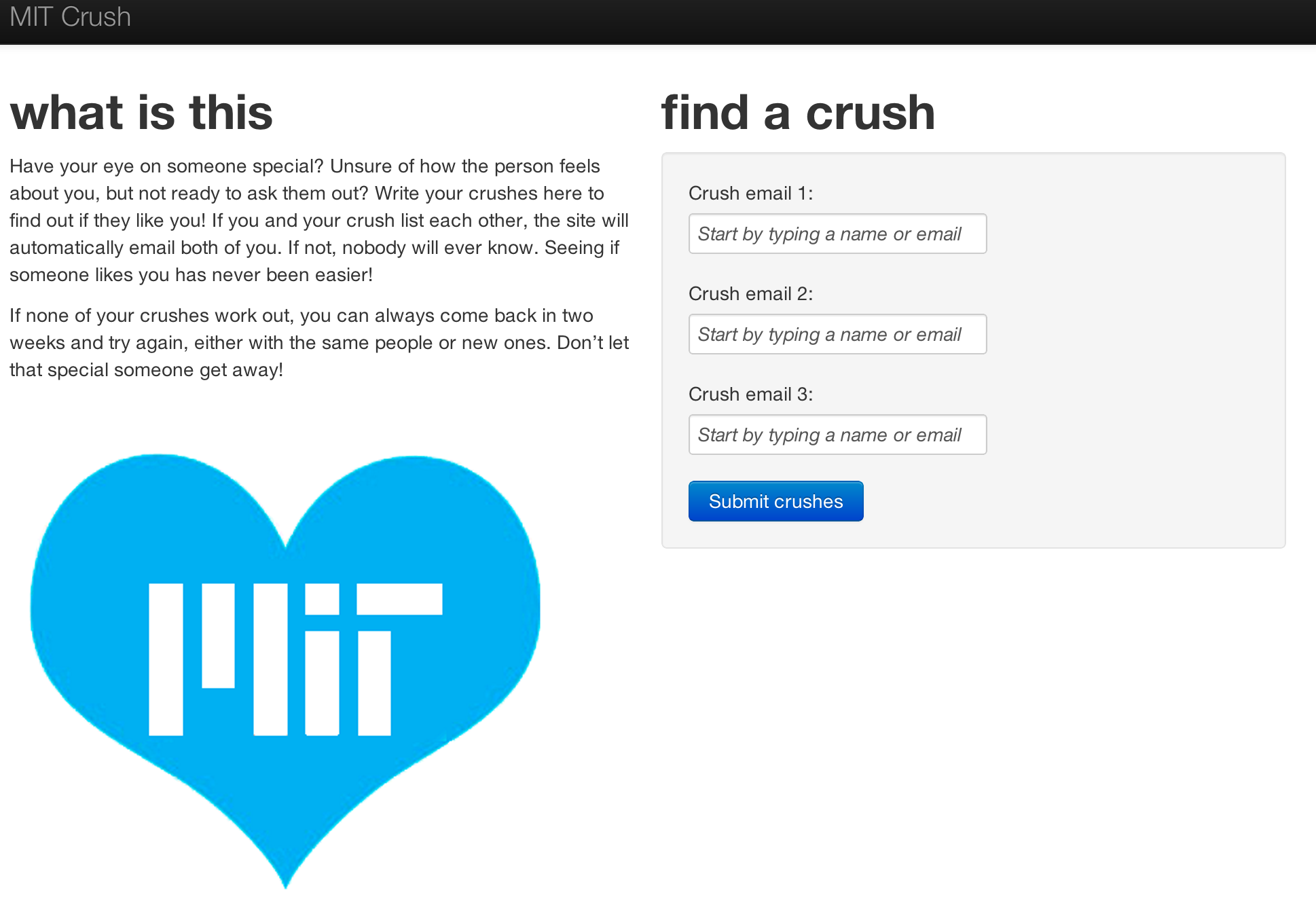 That's right, for the low price of free you can find your MIT soulmate – provided that both of you like each other enough to submit anonymous displays of affection, but not enough to have a conversation in real life.  All you have to do is follow these few easy steps:
…I can't tell if crush.mit.edu is a self-mocking parody of MIT students' social interactions or the next Facebook – if it's the latter, let's just say that I knew it would be successful from the beginning, and would not mind getting a cut of the stock.
But maybe anonymous Internet love isn't your thing.  How about a different type of puppy love?
It's finals season at MIT, which means no classes, no psets, and no essays – practically sounds like an MIT vacation, right? – and which also means waking up early to trudge to 9:00am exams next week (less like a vacation).  Which is why Hayden Library kindly had a Cookies with Canines event today, so students could cuddle with these adorable furballs of unconditional love.  It was enough to slightly thaw my frozen MIT heart.
(just kidding, dogs are my favorite animals in the world and this would be a fairly accurate graph, if it referred to dogs)
just look at how adorable they are oh my god
Speaking of finals, you may remember that I mentioned a few posts ago that I was taking pistol class for PE – and that our final was to compete in a Top Gun shooting competition.
…I didn't win, but we did have some photo-taking fun on the last day of class:
(hey, I'm in front of the camera for once! and to alleviate any concerns, we photographed with a replica)
As the centuries-old saying that I coined yesterday goes, if you can't out-shoot 'em, out-suit 'em.
Stay calm, pre-frosh.  May the odds be ever in your favor.