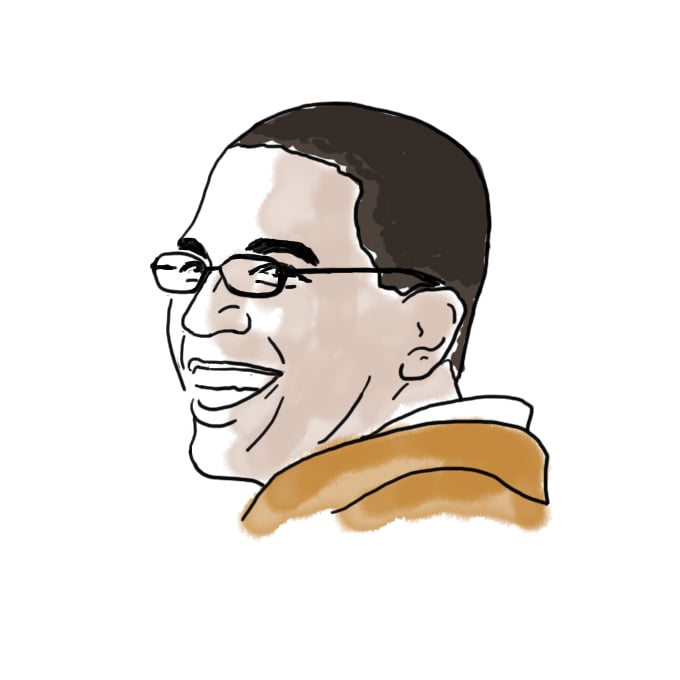 Bertie Bott's Every Flavor Beans + Peanuts + Crackerjacks

by Bryan
i practically pulled another all-nighter, and again, for a non-academic reason.
I pulled another all-nighter this weekend.
The last one I pulled was for Mystery Hunt.
Now let me tell you why.
I woke up Friday morning getting ready for casual Friday at work where I get to wear flip-flops and a t-shirt, and my Harry Potter desktop wallpaper's fact of the day read: "Today is the last day the world will only have 5 Harry Potter books to read." Harry Potter and the Half Blood Prince would soon be released. I don't really remember focusing too much during work; I kinda ambled around the office hoping to waste as much time as possible. I count making 17 trips to the coffee machine.
After work finally ended, I met up with some friends to talk about the documentary we're producing and then later, I met up with Diana and Evelyn to head over to the Prudential Center where we waited patiently for the strike of midnight when we'd be able to get a copy of the book. For entertainment, the party had a "Make Your Own Wand" booth and they also had a word scramble. The one that gave me the hardest time was: "NDECOINI" Let's see if you can figure it out.

Even the dome was in the mood to celebrate the release of book 6.
I originally planned to stay up all night and read the book, so I did.
Except instead of in my room, I spent my evening reading the book sitting on the sidewalk outside Fenway Park hoping to get tickets to a game that highlights probably one of the greatest sports rivalries in history, Red Sox v. Yankees.
We camped outside Fenway in the company of some rather interesting townies who sometimes criticized our choice to read Harry Potter while others applauded our brilliance to spend our time constructively getting through as many pages as we could. As the sun rose the next morning, I knew that we weren't far from knowing if we'd get tickets or not. After the guy came through and passed out our numbers to wait in line for tickets, we each took turns running home to clean ourselves of the street.
At 11, we got our standing room tickets and went into the park. We walked around for a bit before finding our piece of floor behind home plate. Unfortunately, the Sox lost 7-4, but games at Fenway Park are always enjoyable because the fans get really into it.
We then went over to Pour House in time for half-price burgers. After that, I went over to visit with a few friends and play a couple games of cards, then I got home and just crashed having not really slept much at all. I woke up today at 4 PM, finished HBP (AHHH!!! if you've finished, please email me; I need to talk about it with someone), then had some pizza with friends, and that was pretty much the weekend in a nutshell. Tomorrow, it's back to work and I'll start re-reading Harry Potter again to see how many details I missed.
While I promised to continue the Name My Fish contest today, I'll do that tomorrow (I keep nodding off)
For coverage on Harry Potter's appearance in Boston, check out Matt and Sam's blog.
Fun Harry Potter links (no spoilers)
Harry Potter Personality Quiz
Which House Would You Be In?
3 responses to "Bertie Bott's Every Flavor Beans + Peanuts + Crackerjacks"