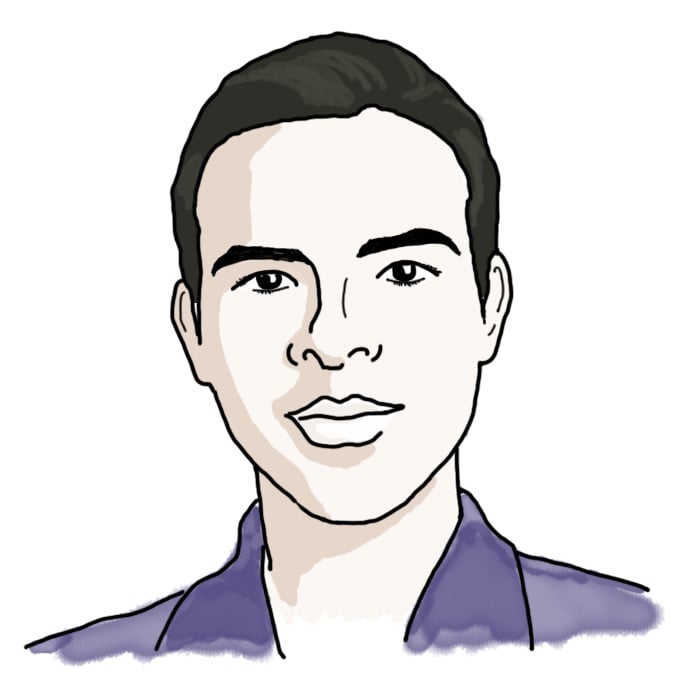 Best Free Software for College Students

by Erick P. '17
must haves for productivity, security, and more
College students have to be productive. In trying to manage all my schoolwork, clubs, fraternity, and side projects, I'm constantly searching for programs and apps for productivity, note-taking, security, and even music. After trying dozens of them and seeing which ones most of my friends use, I've filtered out the ones that I've found the most helpful. Here's a list of programs (not including the ones you get from MIT for free) that you should download and test out in your first few weeks of college. I've been using all the programs listed below for at least the past year and can attest to how well they work.
Note Taking: Evernote
Take down notes from any of your devices and sync across all of them. It doesn't feel too powerful at first but once you have a lot stored on Evernote, it becomes immensely helpful. When researching someone, I can search for them in my notes and instantly see every book, article, and magazine I've read that mentions them. I use Evernote to organize my academic life, keeping my class and book notes together. I also use it as an idea journal, continuously adding and developing new blog posts or business ideas.
Available for Windows, Mac, Android, and iPhone/iPad
Alternatives: Microsoft OneNote, Google Keep
Streaming Music: Spotify
I recently switched from Google Play Music to Spofity because, although Google Play Music served my needs and was super easy to use, all of my friends were on Spotify. A huge part of Spotify is being able to make and share collaborative playlists. I can easily get entire playlists of song recommendations by friends and I can share my own great playlists. If you're a student, you also get Spotify Premium at the discounted rate of $4.99.
Available for Windows, Mac, Linux, Android, and iPhone/iPad
Alternatives: Apple Music, Google Play Music
Sleeping Better: f.lux
Using your laptop late at night? The blue glowing light from your screen can trick your brain into thinking it's daytime, messing up your internal sleep clock. f.lux changes the color of your computer's display throughout the day – light during daytime and warm during nighttime – to keep your eyes from strain and help you get better sleep.
Available for Windows, Mac, Linux, and iPhone/iPad
Time Tracker: Toggl
One way to kill procrastination is to find out how much time you spend on everything you do. Use this app to track your day and see how much you actually spend. I used it and found out that I had a 70 hour work week (just the weekdays) but that one of my classes was taking up more than twice as much time as my other classes. This helped me strategize which class to cut, as well as to clearly see when I was wasting time on distractions. Time tracking is mentioned in 10 Effective Strategies to Fight Procrastination by Addicted2Success.
It's a web app, no need to download anything. Also available as an app for Android and iPhone/iPad
To-Do: Wunderlist 
Make to-do lists with Wunderlist's clean interface and sync them with your devices. Sort them in folders, mark important ones, and check them off when you finish. You can even layer to-do lists inside individual items. I have a folder for each class and then folders for places to visit, books to read, movies to watch, and my bucket list. It's a web app, no need to download anything.
Also available as an app for Android and iPhone/iPad
Alternatives: Any.DO, Clear, Google Tasks
Blocking Ads: Adblock Plus
Block tracking, malware domains, banners, pop-ups and video ads. It doesn't block certain ads like the ones at the beginning of YouTube videos but it does block all the sketchy banner and pop-up ads that come up on the side.
Available for Firefox, Chrome, Opera, Safari, and Internet Explorer.
Also available on Android and iPhone/iPad
Image Editing: GIMP
A free and open source raster image editor. Raster means it uses pixels as opposed to vector images which use geometrical primitives. GIMP is a popular free alternative to Photoshop and I started using it when my Photoshop trial expired. It's great for photoshopping things and making web graphics which I do a lot for my blog.
Available for Windows, Mac, and Linux.
Vector Image Editing: Inkscape
Free and open source vector image editor. Vector images are represented by geometrical primitives so that they can be scaled up or down without ever getting pixely, making them perfect when you want to make a design for anything that's larger than your computer screen. I use this a lot for the jobs I do in graphic design, as well as for designing shirts for my fraternity or large banners for my events.
Available for Windows, Mac, and Linux.
eBook Library: Amazon Kindle
Store any ebooks purchased on Amazon and sync them across all of your devices. Huge library of books, and many are offered for free. The books are ePub format so the paragraphs adapt to your screen for a comfortable read. You can highlight in different colors, bookmark pages, write notes, and then view all of your highlights and notes on a separate page. You can download your books onto your devices to read them offline. You can also store your own PDF's. I love this app as I can carry my entire book library, including textbooks, everywhere I go. You don't need to purchase a Kindle, just get the app.
Available for Windows, Mac, Android, and iPhone/iPad
Alternatives: Google Play Books
Syncing Text Messages with Computer: MightyText
If you have an iPhone, Apple syncs your messages, letting you text from your Macbook. I wanted to do this for my Android, so I got MightyText, which syncs my messages and lets me text from my Windows computer and works just as well.
Available only for Android phones and tablets. However, it's a web app so you can connect your Android phone to Windows, Mac, or Linux.
Tracking Stolen Devices: Prey
Download Prey onto your laptop or phone and it'll automatically upload your device's location every 20 minutes as long as it's powered on and connected to the internet. You can take webcam screenshots, set off alerts, change the password, wipe the data, all remotely from any browser. Free to use for up to three devices.
Available for Windows, Mac, Linux, Android and iPhone/iPad
Cloud Storage: Dropbox
Storing all your files on the cloud is beneficial in two ways. 1) Your files are backed up online in case your laptop breaks. 2) You can sync your files and access them across your devices. When I want to transfer photos to my computer, I simply upload it to Dropbox from my phone. They're also backed up that way in case I ever lose my phone. You can also share folders with others for collaborative projects. *MIT students get unlimited Dropbox storage space.
Available for Windows, Mac, Linux, Android and iPhone/iPad
Alternatives: Microsoft OneDrive, Google Drive, SugarSync. I use all of them for slightly different purposes.
Office Suite: Google Docs
While not as powerful as paid Microsoft Office (which is given to MIT students for free), Google Docs is much more flexible and can be accessed entirely online. You can also download a client to edit offline. Google Docs is also great for collaboration on projects, as you can have multiple people edit a document at the same time and see everyone's edits as they're made. Your documents also sync with Google Drive and are stored online. Google Docs for word documents, Google Sheets for spreadsheets, and Google Slides for presentations.
It's a web app so no software download required. Also available for Android and iPhone/iPad Alternatives: LibreOffice, Microsoft Office (paid).
What programs or apps have been the most useful for you? Let us know in the comments below.