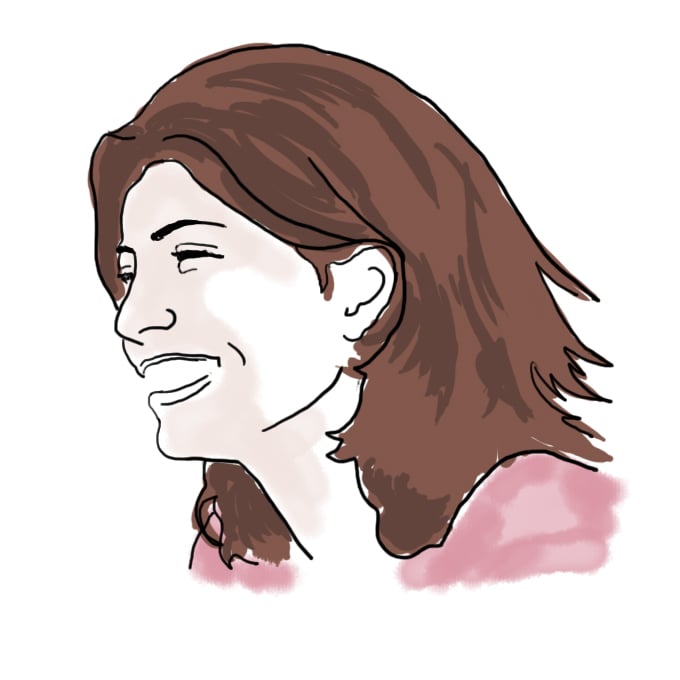 Choosing between a career and motherhood

by Melis A. '08
A reflection on the ideas expressed in the 9/20/05 NY Times article, "Many Women at Elite Colleges Set Career Path to Motherhood."
Today (well yesterday, since it's past midnight), while browsing through the NY Times, which MIT generously provides at no cost, I came across a front page article titled, "Many Women at Elite Colleges Set Career Path to Motherhood." The author, Louise Story, speaks with several female students and administrators from Ivy League schools such as Yale, University of Pennsylvania, Harvard, and Princeton. Ironically, every girl that she speaks with aspires to be a lawyer and almost all plan to stop working or only work part-time once they have children, or at least until their kids start going to school. Many of them believe that a woman must either choose a career or a family and failing to choose will only lead to mediocrity in both. In fact, 60% of interviewed students said that they planned to cut back or stop working once they have children. This staggering number may be attributed to the fact that a similar percentage of interviewed students' mothers made a similar decision when they had children. Why must we choose? When applying to colleges, everyone strives to be well-rounded by participating in a variety of activities, from sport teams to science teams to school newspapers to volunteer work. Consequently, students enter college with a ton of experience in different fields, making them more interesting and adaptable. Can't the same be true of life in general?
I have a completely different point of view from those presented in the article, probably as a result of the role models that I have had throughout my life. Throughout my time at the 'Tute, I have heard many female MIT PhDs and professors talk about balancing work and family life and I have always admired their ability to seemingly "have it all." One of my greatest role models is my mother, who went back to work three weeks after I was born. I had a nanny who looked after me, even when my mom quit her job when I was four to start her own business from our house so that she could be with me more. Would I have been positively affected by having my mom around more when I was so young? Probably. Do I regret my mother's decision? Not at all. In any case, starting your own business is not an option for most people, though it is a convenient way to continue your career while being around your children more. On another note, many women consider taking a few years off from work until their child starts school. This seems like a very difficult option with massive repercussions on the job market. First of all, it is very competitive to find a job and being out of the loop for a few years can really reduce your marketability (especially in the technology business when things change so rapidly.) Also, employers are already weary to hire women since they know that if they got pregnant, at the very least, they would have to take a few months of maternity leave. Imagine if 60% of women in the workforce decided to leave their jobs after bearing children. Being a woman would definitely reduce your chances of getting hired because of the risk that your employer would take on by spending a lot of time and money to training you just to have you leave a few years later.
I know how important it is for parents to spend time with their children. Almost everyone that I have talked to from MIT has had very encouraging and involved parents who have helped guide them in every aspect of life. Being a stay-at-home mom is an amazing way to spend the maximum amount of time with your children and I respect and have a high regard for women who have made that decision. In fact, some of the best mothers that I know have decided to make parenting their full time job. However, it upsets me to think that women my age think that ending their careers is the only way to give their children "the best." There are many ways to raise a "good" kid and being a stay-at-home mom is only one of them. Well-educated and ambitious women seem too quick to embrace the stereotypes that seem to have been eliminated in most other areas of life. I completely agree with Peter Salovey, the dean of Yale, when he says, "What does concern me is that so few students seem to be able to think outside the box; so few students seem to be able to imagine a life for themselves that isn't constructed along traditional gender roles."
This leads me to a few questions, which I would love for anyone to respond to. Since this article focused on women in Ivy League schools, which I believe have a high percentage of women in the liberal arts, I would be interested in hearing the opinions of women studying science or engineering. Do you plan to put aside your career once you have children? If not (or if you are a male), do you expect your spouse to take time off of work to spend more time at home? Who has influenced your decision the most? If you are a male, do you plan on putting your career on hold once children enter the scene?
6 responses to "Choosing between a career and motherhood"