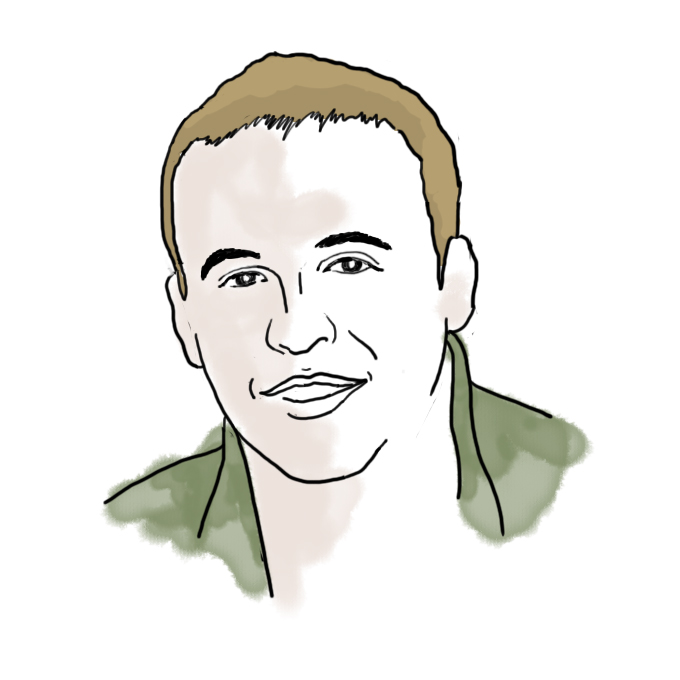 "We learned, as graduating MIT engineers, that our job is to build bridges."
A few weeks ago, when I blogged about the commencement of the Class of 2018, I made a note about the address given by Colin Webb, President of the Class of 2018 (and newly-elected member of the MIT Corporation). It was a remarkable speech that really brought everyone to their figurative (and for many literal) feet, not only for the quality of the speaking, but the substance of which he spoke. For many people, Colin really described the collaborative, cosmopolitan vision of MIT with more eloquence and specificity than almost anyone I've heard. So I wanted to share it with you all.
Here's a video of the speech, and below is the text. For those lines that are not written in English, note that Colin read them in that language, and I have included a best-efforts transliteration and English translation in brackets.
Class of 2018!
You know, When I reflect on some of my favorite memories at MIT, I can't avoid thinking about moments walking down the infinite corridor.

Previously, I didn't walk through the infinite. I was the one skateboarding underneath until they sent that email out saying they'd fine me if they caught me.
But my journey down the infinite might start with a friend named Joshua greeting me with a dramatic hair flip, followed by "yo, 你怎么样?", which means "yo, what's up?" in Mandarin Chinese. Next, in rapid succession, it's Emily—who redesigns batteries, Isaiah—operates a factory, Trey—launches rockets, Renae—finds cures for diseases, Terran—builds electric racecars, Candace—Computer vision systems, and Selam, who was just 3D printing a house.

Any time I walk through that hallway, I'm shook.

To me it's quite clear that MIT is the place that makes the magic happen. It's the place where I can graduate today and know that I'm going to make an impact tomorrow. For my fellow course 2's, we learned in 2.009 that this is the place that makes us SUPER. I have no doubt that the Class of 2018 will change the world for the better.

I also know that the world is a very big place, and in order to change the world, we must first understand the world's wide variety of people and backgrounds.
Because, people are the root of all of the challenges we aim to solve, and we look to each other, other people, when we search for solutions.

I started off recognizing some of my outstanding friends building rockets, speaking additional languages, changing the world already, but maybe now I should mention that all of those people referenced earlier were students of color each with different backgrounds and experiences and different ties to groups in need. Do you know what that means to me? Do you know what message that sends to a student like myself entering a world previously inaccessible for people like me?
If there's one thing that stuck with me during my time on campus, it's that at MIT, there's potential in everyone, and united, we are stronger.

MIT has shown us through its DNA that it can redirect lives and change them for the better, and that we too hold that power and responsibility to enter the world as a revolutionary force doing just that.
Class of 2018, I invite you to open up to the world's people, new communities, and new ways of thinking, so that we can understand the very roots of the challenges we face.
Now, please join me in an age old tradition, raising our ring bearing hands, taking off our rings, and flipping our brass rat, so that the beaver is now facing the world.
Congratulations, Class of 2018.
Wherever our path takes us, we may take the initial steps to understand communities and build relationships with people as we solve the most complex problems to ever exist.
For some of us, that may mean health reform in India… in other words:
Hum India jaa ke aisee dawai banaa sak te hain, jo sab log khareedh ke gaown meh jaa ke de sak te hain [Hindi: going to India we can create such a medicine, that everyone can buy, and give it to the villages]
Or maybe working with China to pioneer the next sustainability breakthroughs…
我们下次去中国的时候在节约能源上合作 [Chinese: Next time we go to China we can work together on sustainability]
Or building super cities in the Middle East…
Atwal mabna fil aalam [Arabic: the world's tallest buildings]
Transportation in Europe…
dall'italia possiamo rivoluzionare il sistema di trasporti nel mondo [Italian: from Italy we can revolutionize the world's transportation systems]
Or even in the United States, we can use data and policy to create immigration and education systems that are inclusive that capitalize on the strength and potential of our youth
Aquí en Estados Unidos podemos usar tecnologías de la información y políticas públicas para crear reformas de inmigración y educación inclusivas que se enfoquen en nuestros jóvenes [Spanish: Here in the United States we can use information technologies and public policies to create inclusive immigration and education reforms that focus on our young people].
You see, we have to immerse… We have to put ourselves in the shoes of the people for whom we're solving problems. We have to realize our important similarities and uniqueness and understand that we all were raised under the same sun.
We have to see that potential in those around us and in our world, and realize that united, we can understand issues from the source, and united, we can overcome those challenges at groundshaking speed. United, we're stronger. United, we're more powerful. And United, we can effect change. Because in a world where it seems like people are becoming increasingly siloed and separated,
We learned, how to see beyond our differences
We learned, how to work together to solve problems
We learned, as the graduating MIT engineers, that our job
is to build bridges.
Thank you.