147 classes have graduated from MIT in its history; today, the Class of 2014 will join them as alumni of the Institute.
The 148th Commencement will be webcast starting at 8 AM ET, with color commentary by our very own Matt McGann.
You can follow the commencement on Twitter, on Storify, or via #MIT2014 on your social media system of choice.
I must admit I'm a bit sentimental about this particular commencement. The Class of 2014, including Anna, Emad, Kate, Natanya, and Tom, were the first undergraduates whom I helped admit, and I've seen them grow from small, squishy prefrosh to unbelievably intelligent and compassionate adults. Most of my functional cohort (and some of my closest friends) from grad school are graduating today as well before heading to different corners of the planet to help make it a better place. It's very, very hard to see the Class of 2014 leave, but I'm so glad that they are.  Congratulations, kids.
I intend to spend most of the day watching the commencement with the families of my friends but will try to occasionally update this post with pictures and videos as the day goes along.
Update: I'm tired and sunburnt but posted a bunch of photos to Facebook so go look at them there!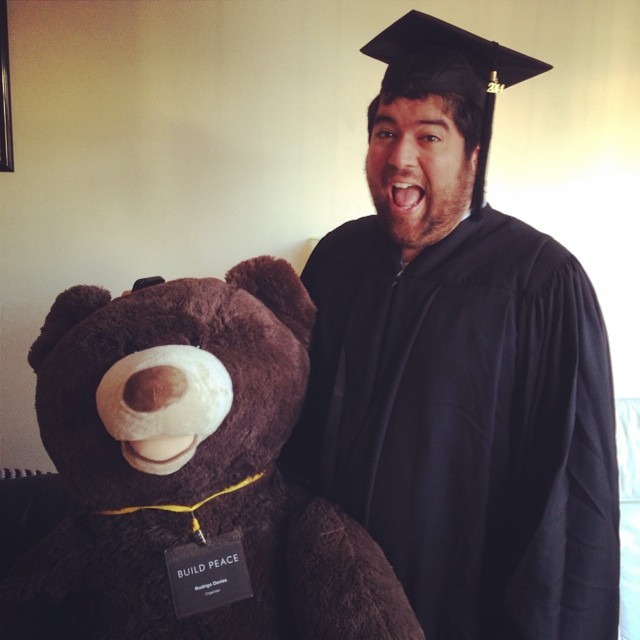 My friend Eduardo and my bear Cornelius this morning