CPW is a very exciting time and it's hard to believe that it's already been two years since ours! But CPW is honestly just as fun for undergrads here as it is for pre-frosh, so we are all just as hyped as you are! Here is a small sampling of events in our dorm Next House and Other Events from clubs/groups that we are part of!
Next House Events
But first a little bit about Next House. Next is awesome! It's full of nerds, musicians, artists, actors, weebs, gamers, bakers, builders, DnD(ers?), and so many more. All of these awesome people have been working on a ton of events! We just wanted to highlight two that we think you really should NOT miss out on!
Next Big Thing Presents: The aMAZEing Space
Are you sick of getting lost looking for events? Instead, get lost in this year's Next Big Thing, the aMAZEing Space. 1,920 Square Feet of adventure, wrong turns, and galactic conquest awaits in the Next House courtyard.
Next house has a really large courtyard. When it's not freezing outside, people eat picnics and do outdoorsy things, and when it's snowing people build igloos and have snowball fights- all pretty standard things to do. But CPW is far from your standard weekend. And appropriately, fellow Nexties have been building the NEXT BIG THING for the past few weeks (and probably have been planning it for even longer). Here is a WIP pic!!!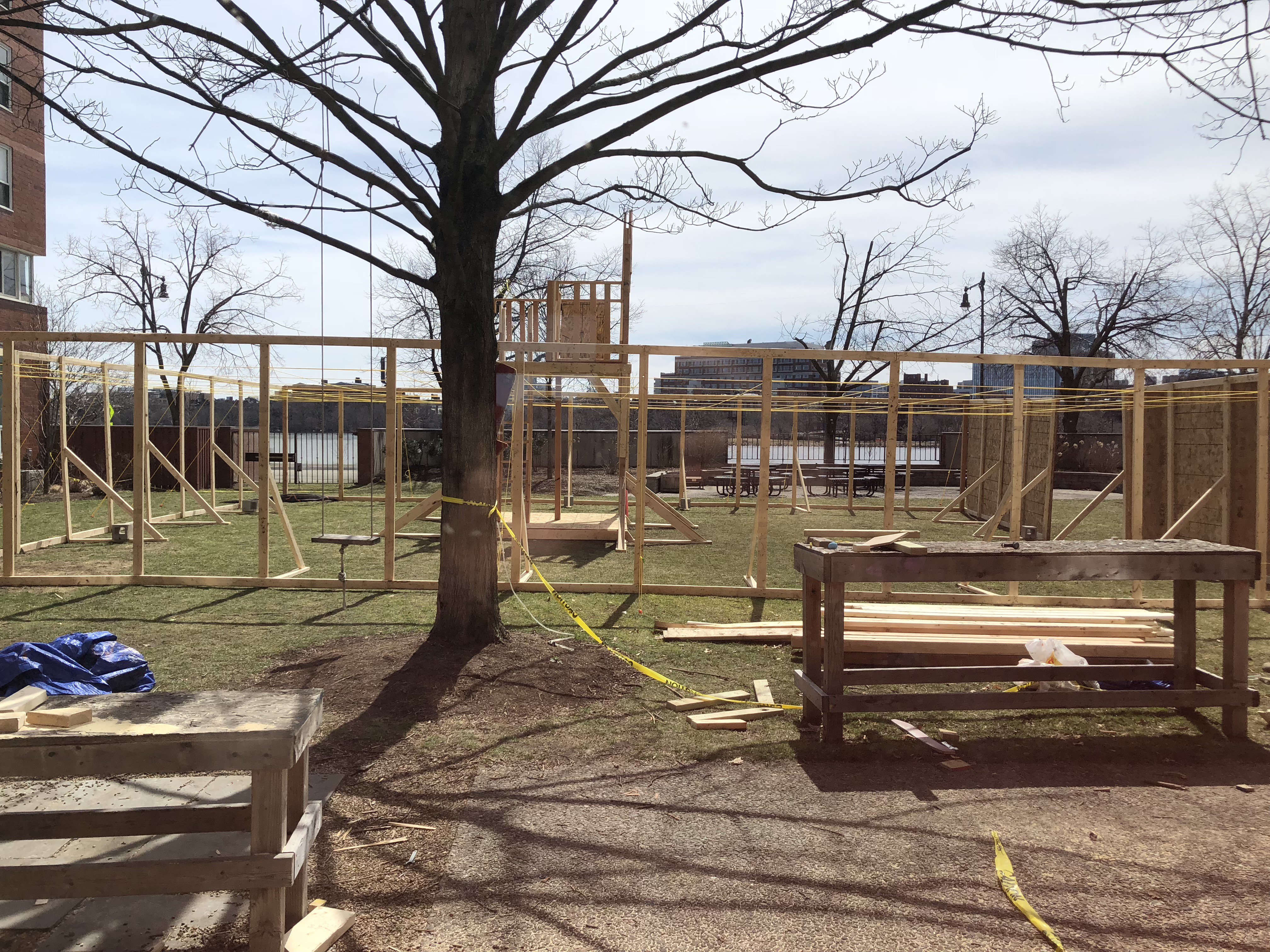 Next Act Presents: The Addams Family
Come watch an all student-run musical group, Next Act, perform The Addams Family, a contemporary comedy about family, love, honesty, growing up, and how everyone is weird in their own wonderful way.
Next house has a really wonderful theater community! Every CPW, Next House converts the TFL (which we recently found out stands for Tastefully Furnished Lounge) into a legitimate theater – stage, set, lighting, seats, everything! If you think the theatre itself isn't impressive enough, wait till you see the actual show! Last year, Next Act did Jekyll and Hyde and it was INCREDIBLE. So we are really excited to see what they do this year! We are going to see it on Saturday, and that was NOT a deliberate decision. And this is NOT a hint *cough* yes it is *cough* to see the Saturday show!! But with that NOT said, all three performances will be amazing! Another WIP pic!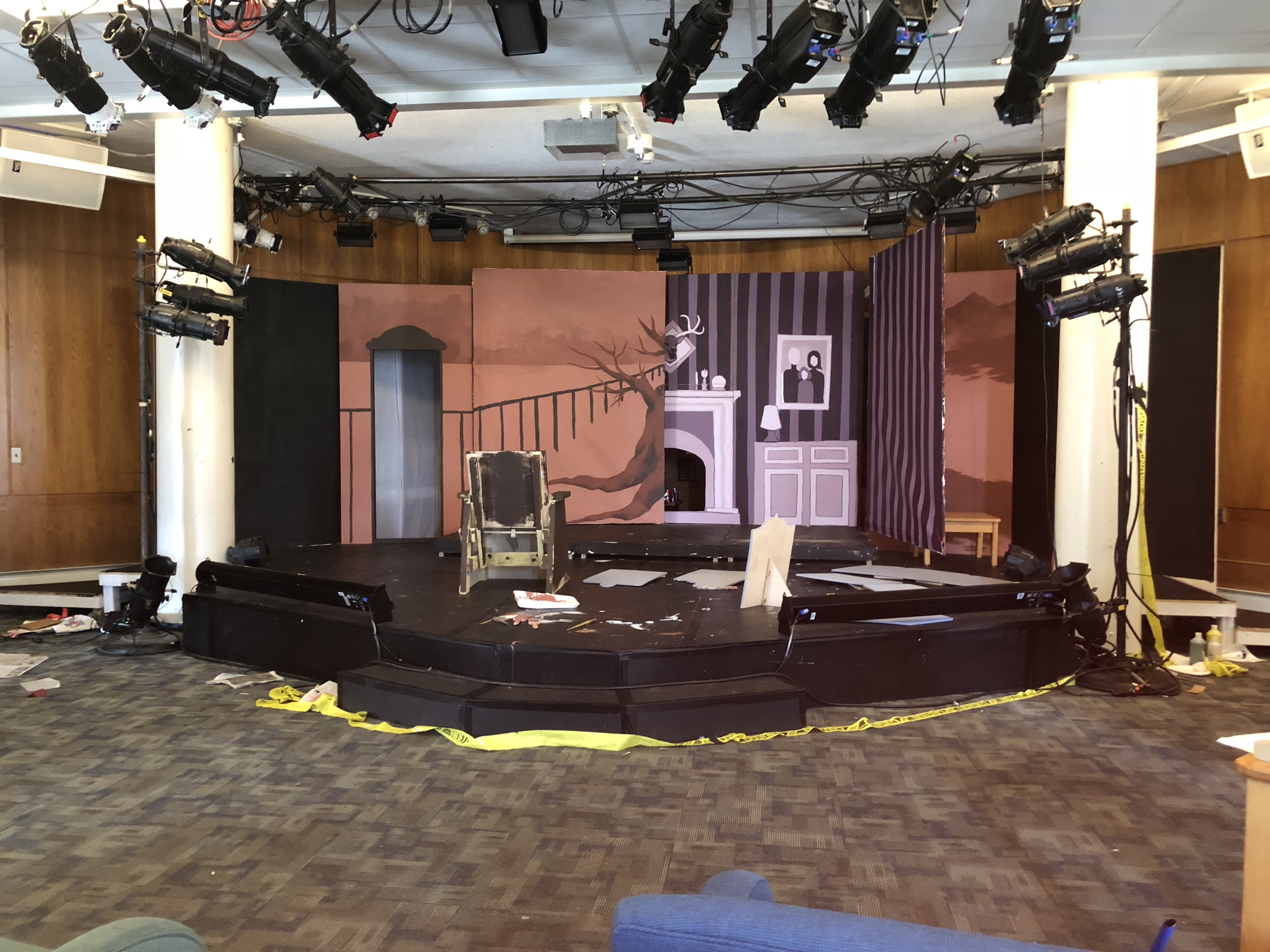 Other Events
Association of Student Activities Fair
Come to The Association of Student Activities (ASA) club fair with representatives from many of MIT's 500+ student groups who will showcase opportunities to participate in student-run activities at MIT.
Yeah that's a pretty good description. There's nothing more to add, except to stop by the booths that we will be at!!!!!
Borderline:
Borderline makes public art, like murals in the basements of MIT!
Art Club:
We make art on Saturday mornings!
Both will probably be in the art corner with Origami Club and Animation group!!!
Communal Mural Memes for Artistically Inclined Teens
Come explore the Borderline Murals in the MIT Tunnels, make communal art, and meet the Borderline team and other Artistically iNcLiNeD (but not necessarily so) Teens! Come eat and experience the magic of the tunnels as you see the murals come to life in front of you! We'll meet in 66-144 before heading to the tunnels.
If you're interested in learning more about/getting involved in Borderline, or just want to see some AR animated murals, definitely come to this event!!
Meet the Bloggers
Come to an MIT Admissions blogger meet and greet! See the folks behind the illustrated avatars as we emerge, blinking, from behind our computer screens, into the wider world.
Yes this is exactly how it will happen.
We're excited to meet y'all!!!