Last night was the CPW Festival, an evening event with different MIT student groups doing fun activities. 58% of the admitted Class of 2009 are currently at MIT for Campus Preview Weekend (this post is dedicated to the other 42%!).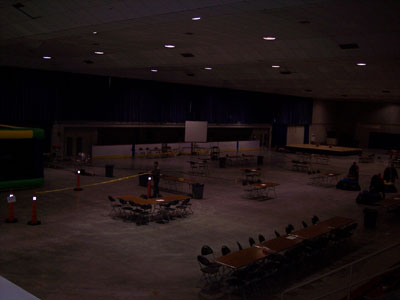 This is the "before" picture, T-minus 2 hours until the event…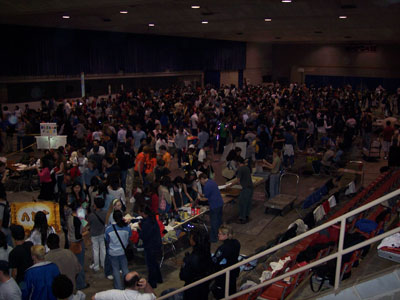 And this is the "after" picture, a half hour into the event!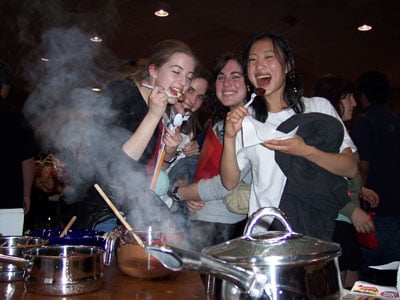 The Lab for Chocolate Science did chocolate truffle making! Obviously, Kelly, Jenna and Lulu loved it.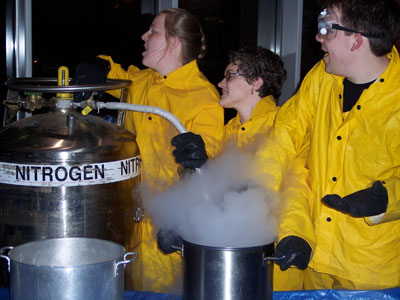 One of the highlights of the Festival is the liquid nitrogen ice cream, provided by the nice folks from Putz.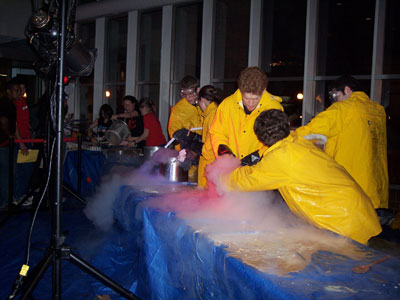 Another nice shot of the liquid nitrogen ice cream (aka "CryoFAC").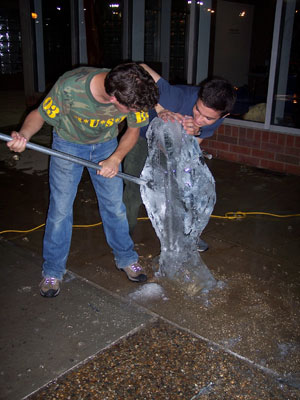 CryoFAC also did some ice carving, and provided lots of fun ice carving tools…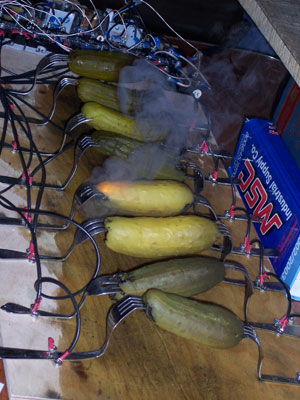 The guys from Tep had an awesome pickle frier which counted to 255 in binary.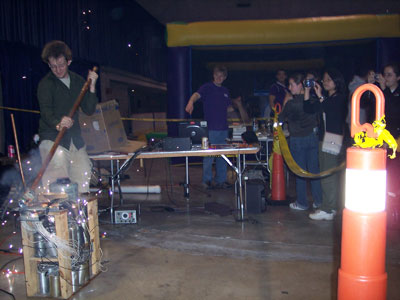 More craziness from the Tep guys… exploding soda cans.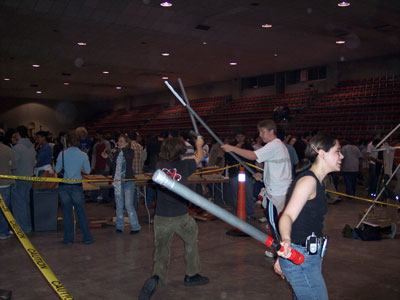 The Random Hall dormitory had an area for boffing (mock combat; that's Camden in the white shirt) as well as 2×4 Jenga…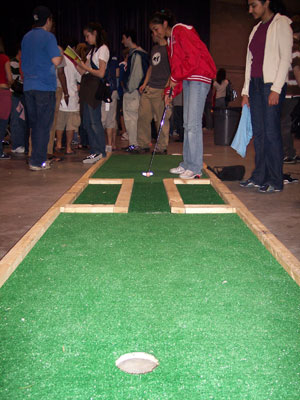 The Panhellenic Association sponsored some mini-golf, with prizes for a whole in one. Sadly, Veena missed her putt…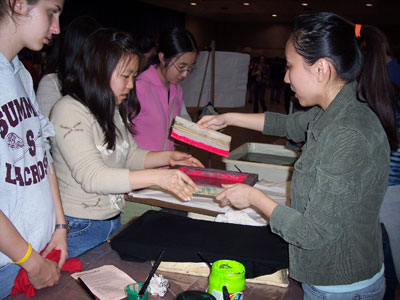 The Student Art Association helped students silkscreen their own tee shirts.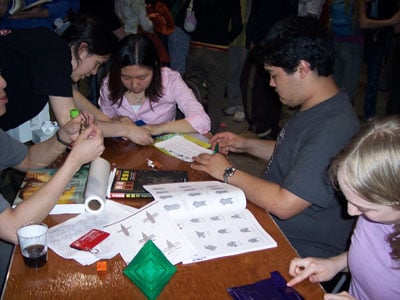 OrigaMIT had a table and instructions for paper folding. That's "THE Andrea Hawksley" in the black tee shirt.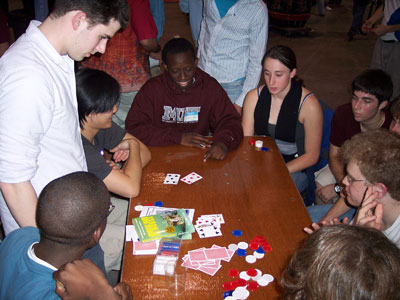 Undergraduate Association President Harel Williams deals the cards for a fierce game of poker.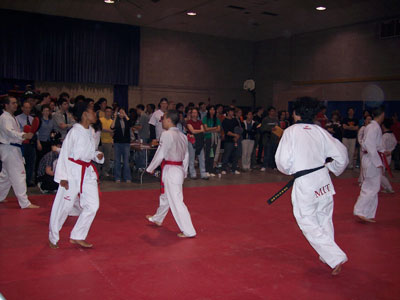 The evening featured many performances and demostrations, including the Student Juggling Club, the MIT Lion Dance Club, and the Sport Taekwondo Club (pictured above).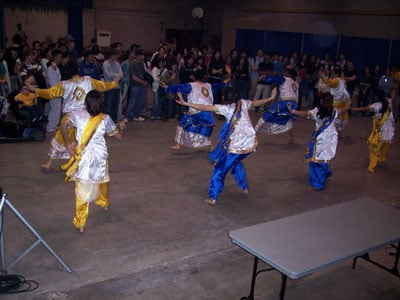 The MIT Bhangra Club (energetic South Asian folk dance) also performed, much to the delight of Pooja, Veena, and dozens of other spectators.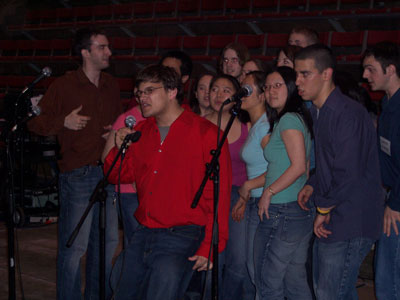 Some a capella groups, including the Muses and the Toons. Above, Resonance performs, with Solomon belting out this solo.