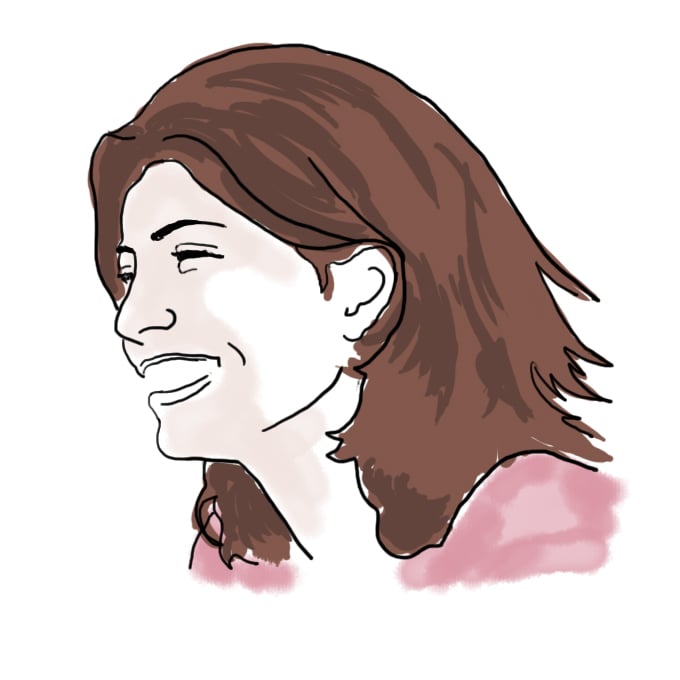 David Berry: A "Fearless" Innovator with a Passion for MIT

by Melis A. '08
Dr. David Berry, who received his S.B. and Ph.D. from MIT, received the honor of Technology Review's Top Young Innovator Under 35 of 2007.
As Technology Review's 2007 Top Young Innovator of the Year, MIT grad Dr. David Berry knows a thing or two about success. Though he is only 29 years old, he has 24 patents-pending and has been touted as a fearless innovator with "new and insightful ways to tackle problems." While he admits that he wouldn't jump out of a plane, his mantra that big ideas require big risks is evidenced by his various research endeavors. As an MIT undergrad, he worked for two and half years Ram Sasisekharan, a professor of Biological Engineering, and did his senior thesis project on visual image processing in the Schiller Lab. More recently, he has tinkered with bacteria to make them produce a petroleum-like fuel, engineered a protein that shows promise as a stroke treatment, and developed polymers that can kill cancer cells.
Berry may not know the exact ingredients in the special sauce that makes MIT such a mecca of talent, but it's clear that he can't get enough of its taste. He arrived at MIT's campus in 1996 as an undergrad and has not ventured far from the Institute ever since. And why should he? After graduating in 2000 with a degree in Brain and Cognitive Science, he entered the Harvard-MIT Health Sciences and Technology program and completed his PhD in Bioengineering in the famed Langer Lab and his medical degree from Harvard Medical School. Now a Principal at Flagship Ventures, a leading venture capitalist firm located down the street from MIT, David plays an active role in developing biotech companies.
From the vantage point of his office overlooking the Boston skyline, it seems that life is good for Berry and he admits that he's "having a blast." I asked him if he always knew what he wanted to do with his life, and he admitted that he always had a plan but never followed it. While his interests included business and management, David originally wanted to become a neuro or orthopedic surgeon. In his senior year of college, he decided to take the MD-PhD route and make research a priority. He was able to finish his Ph.D relatively quickly, partially due to his ability to pipette with both hands simultaneously (!) Armed with the skill of ambidexterity, he was well on his way to becoming a professor when he received a call from Flagship Ventures and decided to focus his career on finance and technology-based entrepreneurship. He is currently focusing on two companies: LS9, the renewable petroleum company whose technology he helped develop, and T2 Biosystems, a diagnostic company that will improve medical decision-making and treatment.
As a bona fide graduate, Berry remains active in the MIT community. He is on MIT's board of trustees, called the Corporation, which ensures that the Institute "adheres to the purposes for which it was chartered and that its integrity and financial resources are preserved for future generations as well as for current purposes." Only one person is chosen from 160 MIT alums nominees, so to the 5-year term position is clearly an honor and a privilege. Serving on the Corporation allows Berry to contribute to the evolution of MIT. He thinks that MIT is "true to itself as a school" and provides its students with the best skills sets, experiences, and background in science and engineering; graduates have innumerable opportunities since "everyone knows that you have earned your Brass Rat." In addition to pushing its students to, he notes that MIT constantly pushes itself to improve- as evidenced by the rising success of the Sloan Business School.
In spite of all his success, Berry remains humble- he doesn't think that he could have gotten into MIT now, given his less-than-perfect SAT scores (I respectfully disagree!). His advice to current high school students is to "Go to MIT!" Well, he also thinks that there are many rumors and stereotypes in the college application process and student should do their own research by talking to people who attend the schools on their wish list. Though these people may be quick to complain, he suggests paying more attention to what they say they enjoy. He also emphasizes that classes aren't everything. His high school extracurricular activities included music (he played the piano and saxophone, and was a member of a Ska band) and sports (competitive tennis and soccer) in addition to the classic science and math clubs. His athleticism continued at MIT, where he was on the ski team, rowed crew, and participated in intramural sports. His final word of advice is that "school is a great place to be, so take the time to mentally explore and learn a lot about yourself."
(The photo is from the MIT Corporation's website: http://web.mit.edu/corporation/members/Berry-D.html)
13 responses to "David Berry: A "Fearless" Innovator with a Passion for MIT"