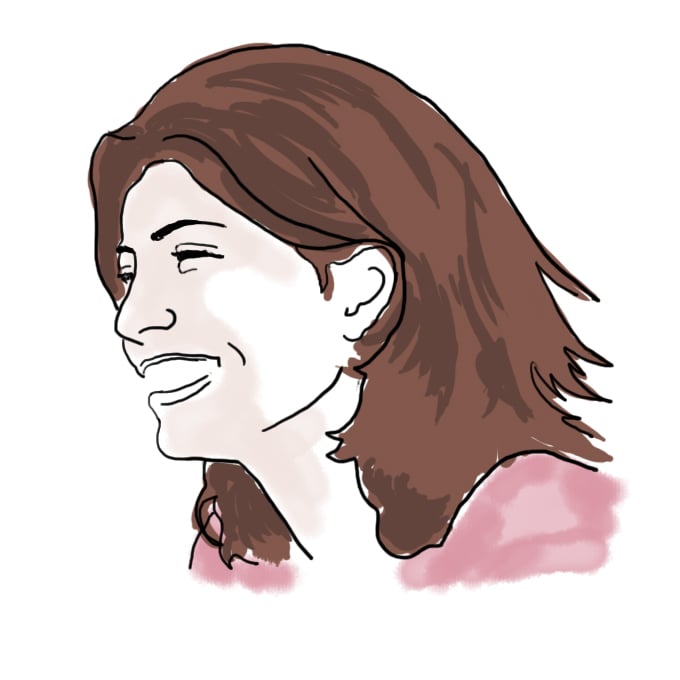 Now that you've been accepted to college, you have to decide where you'll spend the next 4 years. Hopefully, CPW will help you decide.
Congratulations! You have finally been accepted to college! 4(+) years of hard work in the classroom, and months of filling out applications and studying for APs/SATs, have finally paid off. At Campus Preview Weekend (CPW), you will have the opportunity to experience what life at MIT is really like. You'll get to stay in a college dorm, go to college classes, and (best of all?) go to college parties! You will roam the Infinite corridor with the satisfaction that you could return to the campus in 4 months as a real, live MIT student.
As a high school senior, I was already pretty convinced that MIT was the place for me. I was assigned to Next House (I still run into my host, and I ended up living in Next for my first two years) and I tried to do as much as possible during my short 3-day stay. I already knew a bunch of people and hung out with them for most of the weekend. (Pictures are at the bottom of the entry…awww, we were so young!) I also still have the notes that I took when I followed a friend to attend a 2.006 (Thermal Fluids Engineering II) lecture. They're pretty cute, since I had absolutely no idea what was going on, or even how to write the Greek letters that filled the board.
Let's say that you're not completely sold on MIT yet. Perhaps a friend of a friend told you that MIT is filled with nerds who are ultra-competitive and just study all the time. Maybe your friends are all going to school X and want you to go there, too. Or maybe, you just don't think you're smart enough to survive at a place like MIT. I'll try to resolves these common problems/misconceptions one by one:
Misconception #1: MIT is filled with nerds (yuck!)
To be fair, this depends on your definition of nerd. Everyone I have met at MIT is extremely passionate about something. If you think that makes a person nerdy, then, yes, we're all a bunch of nerds. Don't despair, you honestly do not have to go out and buy a "Nerd Kit" (pictured on the right) to fit in. The Admissions folks spend months crafting a class that is diverse in their interests and backgrounds. Yes, there are people who appear to fit the stereotypical definition of "nerd" because they own binary clocks and have memorized the first 100+ digits of pi. But, if you take a second or two to talk to them, you'll find out that they have applied their knowledge to do awesome things like building a wooden roller coaster and designing nifty electrical circuits, and their hobbies include dropping pianos and pumpkins off of roofs. Best of all, they probably would be willing to teach you how to do those things, too. It's a very collaborative environment with seemingly endless opportunities. Just like any school, we have students who could fit into the classifications of jocks, geeks, fraternity boys, drama queens, etc…
Misconception #2: Your best friend or boy/girlfriend or mom or dad or sister or brother or grandma want you to go to X University, so while you may think MIT is cool, you'll go to X because it will make them happy.
Ah, if I had a nickel for every time I've heard this happen, I could at least buy a candy bar. You are the person who will have to spend four years at X University, and if it's not a good fit, those four years are going to be miserable! It's absolutely possible to maintain relationships with friends who go to other universities. The magic of the Internet, cheap airfare, and school vacations make it possible. I also know plenty of people who are into their third or fourth year of MIT and they are still going out with their high school sweetheart who lives halfway across the country. Similarly, I know even more people who followed their significant other to a school, broke up after a few months, realized how much they hated the school, and transferred out. Bottom line is, don't let other people make your college decision for you. It's supposed to be the best four years of your life, and you deserve to be happy!
Misconception #3: You got into MIT, but you don't think you're smart enough to actually survive here.
Perhaps this ties to misconception #1. The MIT admissions process is incredibly competitive and you were accepted because the people in 3-108 (Admissions Office) thought that you would be a perfect fit. Your acceptance is not a mistake; do not doubt yourself! Everyone at MIT did not get a 1600 and 4.0 GPA. But, as I said before, everyone is talented in their own special way (am I starting to sound like Barney now?) Since you're special, you have nothing to worry about. MIT is hard, but as long as you ask for help and work hard, you will graduate with an MIT diploma and the confidence that you have learned "how to think."
With that in mind, enjoy CPW! It's in a week, hurray! Come with an open mind. Meet new people, soak up the MIT vibes, and ask us questions. If something is bugging you, ask a student for their opinion, and they'll tell it like it is. Hopefully you will leave on Sunday head-over-heels in love. If not, that's ok too, but try to figure out what went "wrong" and maybe we could help you out (e.g. was the dorm that you were housed in totally incompatible with your preferences? did you not get along with your host?)
Also, if you want to meet all the Bloggers, please come to the Meet the Bloggers event on Friday (the 13th!) from 8:30-10 pm in the Student Center's Mezzanine Lounge. Without you guys, it'll just be me and Mitra sulking awkwardly in the corner while the ice cream melts and Sam entertains everyone with funny anecdotes… There will be food, I think, and we would love to meet you all!
Pictures from my CPW:

29 responses to "Decisions, decisions"