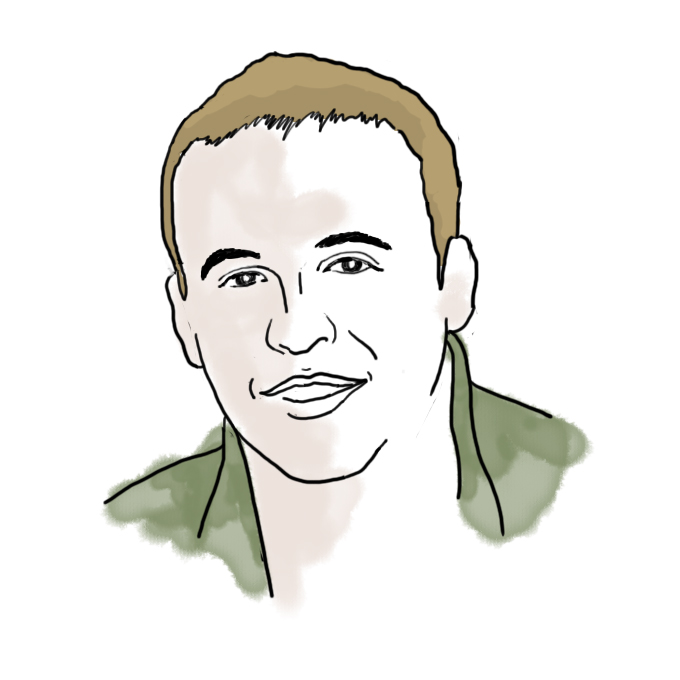 The story behind Chop Stir Hack, an MIT student food magazine
What follows is a guest post from the Chop Stir Hack team. CSH is a new MIT ASA group that publishes a semesterly food magazine. It grew out of MindHandHeart-funded initiative to make an MIT student cookbook to support students living in cook-for-yourself communities. As you'll read below, Elizabeth '13 and I were modestly involved at the beginning of that project because the How To Food admissions blogs functioned as prior art and proof of concept. I am so impressed by where the CSH team has taken this! 
People almost always stereotype college meals as ramen, cereal, and microwaved food. While this assumption does hold some truth, MIT actually has a quite vibrant food culture beyond this. Out of all the undergraduate residence halls, five (Maseeh, McCormick, Baker, Next, Simmons) require their residents to be on a meal plan. Every dining hall serves breakfast and dinner, with the addition of brunch on weekends and holidays. Maseeh serves lunch on all weekdays. On the flip side, there are cook-for-yourself dorms (Random, East Campus, MacGregor, New House). In these dorms, students have the liberty to choose to be on a meal plan or instead rely on other food sources such as groceries, instant meals, or takeout/delivery. Some cook-for-yourself communities, including some of the cultural houses in New House and some FSILGs, have their own meal plan where members take turns curating and preparing the dishes for each other. During IAP—when a decent portion of the student body stays on campus for sports, academics, or research—most students choose to brush up on their culinary skills or enroll in a lower commitment dining plan at Baker House. Outside of the residence halls, many FSILGs (Fraternities, Sororities, & Independent Living Groups) have internal meal plans, as mentioned above, or chefs that prepare meals for residents. Others have neither of these, and residents often choose to meal prep for the week or opt for simple, easy dishes to fit their busy schedule. 
Because of the wide range of cooking and eating styles ranging from surviving on Soylent to masterchef-level cooking to eating at a dining hall to popping some popcorn, it suffices to say that MIT has more than just one culture when it comes to food and cooking. Chop Stir Hack, MIT's food magazine, was founded with the vision of showcasing this unique aspect of MIT culture. The group was founded in fall 2018 with an idea from Petey and a team assembled by him and Megan Fu ('19). One of our original goals was to highlight MIT's cooking culture for students, both current and prospective, something we continue to do today. 
The initial goal of Chop Stir Hack was to make a cookbook, collecting recipes as well as documenting larger food events on campus. This initial cookbook was a fun way for students to share beloved recipes with the campus community and celebrate all the different cuisines on campus. The cookbook aimed to capture the central role that food has in our lives and communities. We wanted to showcase the craziness of the line for McCormick Soul Food Night, but also the heartwarming culture of friendsgiving on campus.
Today, Chop Stir Hack is still a vibrant, student-led effort which has continued on to publish a semesterly food magazine. See our first, sparkly, issue here. In transitioning from a cookbook to a magazine, we still retained our overall goal of capturing MIT food culture. We still feature student-created recipes, but now with more kinds of content including food articles. For example, our first issue has an article reviewing many restaurants close to campus.
So how does content make it from being an idea to being featured on the coveted pages of Chop Stir Hack? First, we dormspam an interest form. Then, anyone can submit an idea for an article or recipe. A delicious example of a recipe we received last semester is the Chinese, dish Biang Biang noodles. Our content coordinators (Anru Tian '23 and Julie Tung '22) read through the submissions we receive on our form, and contact recipe submitters to schedule a cooking session. During the session, the "chef" would make their scrumptious creation, and our content coordinator would document the process—taking photos, collecting the recipe, and getting some information about the recipe to write a short intro blurb.
After all our content—recipes, articles, and more—is collected, our design director (Danielle Herman '21) envisions colors, fonts, and lays out images and text digitally to then be printed as beautiful magazines. It can all get a bit hectic towards the end of the semester when we try to get the issue done and printed, but it's incredibly rewarding to hold the finished product in your hands.
The whole process is run by our Co-Editors-in-Chief (Alex Boccon-Gibod '21 and Jessica Yen '21), and all of our funding is managed by our diligent financial director (Erica Flear '20). Both last year and this year, we've been funded by a generous grant from the Mind Hand Heart Innovation Fund.
If you're interested in getting involved with Chop Stir Hack, we are always looking for new members, new recipes, and anything you could possibly think of relating to food! If your dream has always been to paint radishes, or sculpt life-like sushi models, we want you. If you have the perfect meatball recipe, we want you. If you have a passion for design, and think layouts are the coolest thing since sliced bread, we want you. Keep an eye out for our dorm spam emails and interest meetings in the fall, and join the team, submit a recipe, or wow us with your Broadway-inspired ballad on the wonders of celery. In the meantime, be sure to check out our Instagram, @chopstirhack. We hope to have you with us in the fall and welcome you to the MIT food community.