"Going up in flames"
"Trial by fire"
"Burning out"
"Burn it all down"
"Pants on fire"
There are so many figures of speech involving fire that accurately describe the MIT experience. Ironically people also describe MIT as "drinking from the firehose." So I guess the water and fire come together to make MIT one epic battle against the elements. I considered using a fire idiom in the title of this post, but decided to go with "flying close to the sun:" although I might've been overambitious this semester, I am ultimately unburnt. Just lightly toasted with a warm golden crust. 
The two things this semester that I put most of my energy towards were:
writing a first author paper on my UROP work

helping run the Spinning Arts club and pulling together two fire shows.
The paper deadline and the November fire show (cleverly named Novemburn) happened to land within 2 days of each other, making my November quite literally full of fire and brimstone⁠01 okay the brimstone part is more metaphorical; i've never seen or handled a literal brimstone . 
---

For the past year and a half, I've been working on my current UROP with a lab in CSAIL. I could say a million great things about my mentors David and Ali, but I'm especially grateful to them for taking me under their wings and putting in a copious amount of time and energy into mentorship. I've had some prior experience working with relevant computing methods, but David and Ali taught me how to actually approach research questions rigorously.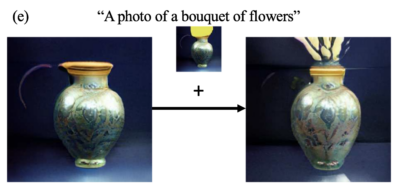 Last semester, they took me on my first conference submission⁠02 while academics in the natural sciences tend to submit papers to journals, computer scientists tend to submit to conferences because of the fast paced nature of computer science research. Conference peer review tends to have a shorter timeline (still ~6 months from submission to publication) than journal peer review. rollercoaster. Our paper, titled "Paint By Word," was on using input words to manipulate images generated by deep learning models, as shown above. For this paper, I was the third author⁠03 Usually the last author is given to the PI (principal investigator, aka the head honcho of a lab), first author is given to the author who leads the project and does most of the work (and hence gets the most credit), and the rest of the authors are determined based on descending amount of contributions. and mostly played a helper role. The first co-authors put forth the idea and determined what story⁠04 Academics (or at least the ones i've worked with), see writing a paper as telling a story through the questions asked, experiments conducted, and results obtained. our experiments should tell, while I conducted experiments to help support this story. The days leading up to the conference, we all stayed up until the wee hours of the morning to obtain last minute results. It was hectic, but I had complete faith in the paper getting written in time, as it was David's and another co-author Alex's responsibility.

Ultimately, "Paint By Word" was rejected by that conference, which happened to ~75% of submissions. 'Twas a bummer, but I was grateful for having experienced firsthand what goes into conducting rigorous research. After turning the page on that project, I bounced around a few new project ideas, running initial experiments to see which one had potential to become a paper.
One idea extending from Ali's previous work worked surprisingly well. So we pushed on it further, and it continued to work surprisingly well. And then David and Ali asked me, "Do you want to lead this new project and write a paper on it?" I felt so honored that they'd have this level of trust in me. I would get to shape the story, develop key methods and experiments, and make sure the paper is completed for submission. To uphold the integrity of blind peer reviews,⁠05 Reviewers can't know who the authors of the paper were, because that would introduce bias if an author were a particularly big name in the field. the conference we submitted to has a strict social media policy disallowing me from publicly talking about the contents of the paper for a while. It's kind of like how Kellen wrote a whole blog waxing poetic about failing, but never told us how he had failed :'). 
---
MIT Spinning Arts is a performing arts group that spins stuff —⁠06 We call this stuff 'props.' Props are objects that can be spun in circles in cool patterns! This includes the sword, fans, staff, and various combinations of ropes attached to wicks or weights. sometimes on fire and sometimes not on fire! My freshman spring was on campus, but student clubs were not allowed to meet in person. So Spinning Arts sent interested members supplies for making practice props, and I made a set of practice poi out of ropes tied to socks weighted with plastic beads: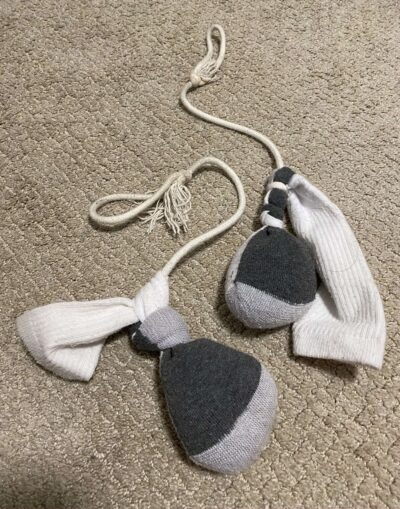 Through experienced upperclassmen eager to teach me their ways and Youtube tutorials, I picked up poi spinning that semester. Near the end of the semester, Spinning Arts was holding exec elections for the '21-'22 school year. Although I've never taken part in Real Spinning Arts at that point, I took on a publicity/social role on a whim. 
This semester, student clubs were once again allowed to meet and run events in person. Spinning Arts typically runs a Rush fire show in the very beginning of the semester to get incoming frosh excited. One of the biggest challenges we faced was a gap in continuity. Because of the pandemic, we suddenly had two classes (25's & 24's) who have never spun on fire,⁠07 Fire props are made out of flame retardant kevlar (not socks). The kevlar wicks are dipped into fuel, and the ensuing flames come from ignition of the fuel vapors. leading to a shortage of trainers⁠08 Trainers are experienced club members who staff events such as firejams and rehearsals where people are spinning props on fire. and performers and generally people who knew how to Do Things. Additionally, because the Rush show happens so early in the semester, we had much less time to organize. 
So Spinning Arts convinced a bunch of cruft⁠09 endearing term for alumni and garbage. but in this case i'm referring to our lovely alumni :) to perform for the show and to quickly dump their knowledge on how the club/performances should be run. There's a decent amount of logistical work that has to be done to convince MIT that we wouldn't burn the school down. I became the sender of internal emails to organize the performers/volunteers/photographers. Because I had literally no idea what I was doing, I'd email people asking them to do things and almost immediately receive a bunch of replies from cruft being like "huhh that's odd.. I don't remember Spinning Arts doing things this way back in my day." 
The Rush show was indeed very rushed, but at least it happened. While I helped organize the Rush show, I didn't perform out of lack of experience. So I was pretty determined to perform for Novemburn a few months later. When it was democratically decided that Novemburn would fall on the same week as my conference deadline, I almost decided against performing. I knew from past experience that pulling together a paper would mean several sleepless nights, and that lack of coordination from sleep deprivation should not go with fire. But ehh they say that questionable choices build character,⁠10 no idea if this is a common saying, but i did use this to justify myself so I decided to perform anyway. 
---

The thermocline in a lake or ocean is the depth at which the water temperature plummets rapidly. I started out the semester strong in terms of healthy sleep habits. In October however, I hit the sleep equivalent of a thermocline once I realized how quickly the conference deadline was approaching. There were always more experiments to run, more ideas to try out on the off chance that it'll make my paper stronger. Remember how I said that for "Paint By Word," I could rely on David and Alex to make sure the paper gets written and finished? They were the big doge, and I was the little doge. This time around I stepped into the big doge role, although I still felt like a little doge since I've never written a real paper before.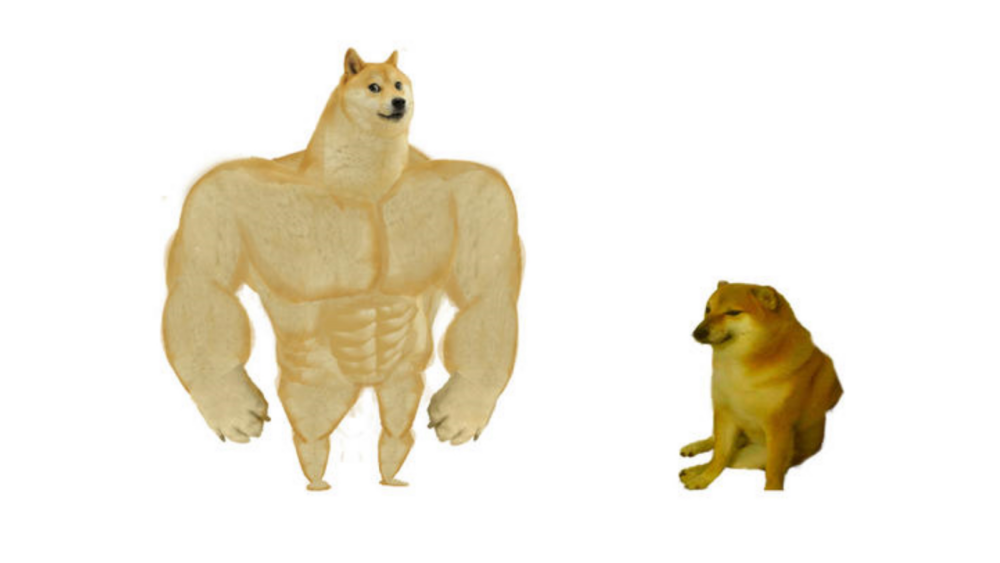 A couple of days before the deadline, I attended a paper feedback meeting run by my lab. People intending on submitting to this conference would present their paper drafts, and other lab members would give suggestions on how to tell the story, what last minute experiments should be run, how to make figures prettier, etc. I almost didn't attend because I embarrassedly hadn't started writing yet at that point, but I ended up throwing together a slideshow of some results.
The PI, the Principle Investigator aka the head honcho of the lab, suggested to me, "It would be cool if you could make this more general case⁠11 oof again I can't really specify what this was because of the social media policy :( work! Maybe you could try this approach." Later David also said, "Yeah he's right! Your paper would be 10x cooler if you could get that suggestion working; it would tell a much more complete story!!" A few months ago, Ali and David had attempted but fell short of getting this case to work. I've also tried a different approach a while ago, but it didn't work either. 
So there I was, wondering if I could get something to work in the 4ish days before the deadline even though we weren't able to when we had spent weeks on it. Furthermore, in order to submit a paper, I had to start writing one. But my PI's suggestion did sound clever… ya know what I'll just go for it, at the expense of losing valuable time for writing. 
Simultaneously, I was trying to choreograph my set for Novemburn. I had chosen Lighthouse by Halsey. Having it on repeat for choreographing is probably why I'm in the top 0.005% of Halsey listeners, Ankita. Like having no idea how to write a paper, I also had no idea how to choreo. Although I've been practicing poi for a couple months now, I sporadically decided to throw a minute of fire fan spinning into my set. Fans are just so breathtaking, as they emit an awesome amount of fire. As last-minute as I had pursued my PI's suggestion, I decided to crash course a bunch of fan tricks with a high coolness over difficulty ratio. 
The first time I rehearsed my set on fire, I was woozy from a long night of experiments and smacked myself a couple of times with the flaming wicks.⁠12 </span>i promise that it doesn't hurt or burn if it's just a quick smack I wasn't hurt, just worried that I couldn't pull a somewhat presentable set together and very very exhausted. 
Later that night (more like the next morning) at 5am, I miraculously got the generalized case working and then went straight to writing. When I showed David and Ali a draft of what I had written a day before the deadline, it turned out that there were even more gaps in my paper writing knowledge than I'd thought — my description of methods needed to be much more rigorous and my notation was all over the place. With Ali's generous help, we spruced up the paper and submitted it with a couple minutes to spare. I'm not sure how much the reviewers will like it (I'll find out in January), but I am so immensely proud of completing the paper and grateful to all of the scientists who've supported and mentored me throughout this process. One of my favorite things about research is the community built into it — research is truly a collaborative endeavor in how ideas are created, extended upon, and brought to life. 
Now that the paper was submitted, I finally caught up on sleep and regained the hand eye coordination for safely waving around fire. Exec decided like two days before the show to put together a meme set where everyone spun a prop that they've barely practiced on. For me that was a rope dart, a single wick attached to a long string. The meme set was low pressure in that it was supposed to look memey (though the other other exec members looked incredible). I had so much fun waving around a rope dart badly. Enjoy this video of exec performing a fire interpretation⁠13 pun intended of My Heart Will Go On – Recorder By Candlelight by Matt Mulholland: 
(Kelly '22 on dragon staff⁠14 the stick with five wicks on each side. it's a pain to fuel up and to put out. + staff, Toby '23 on staff + dragonstaff, Lilian '22 on recorder⁠15 Lilian spent more time practicing the recorder than practicing poi + poi, Jason '23 on fans, Nine '23 on puppyhammer, me on rope dart. For a grand total of 27 wicks on fire. Video taken by Winnie '24)
I was also satisfied with how my own set and Novemburn as a whole went. When spinning a prop on fire, the flames would create a beautifully surreal whirring sound. For a bit, the world becomes just you and the fire. Here are some photos taken by our talented photographers: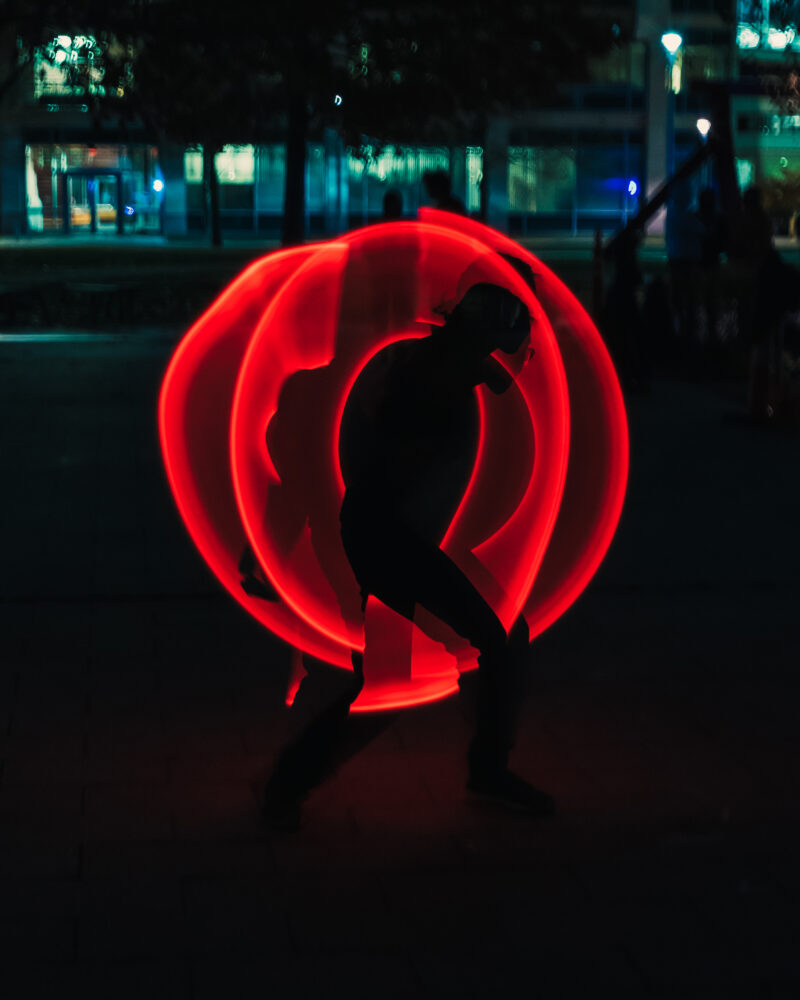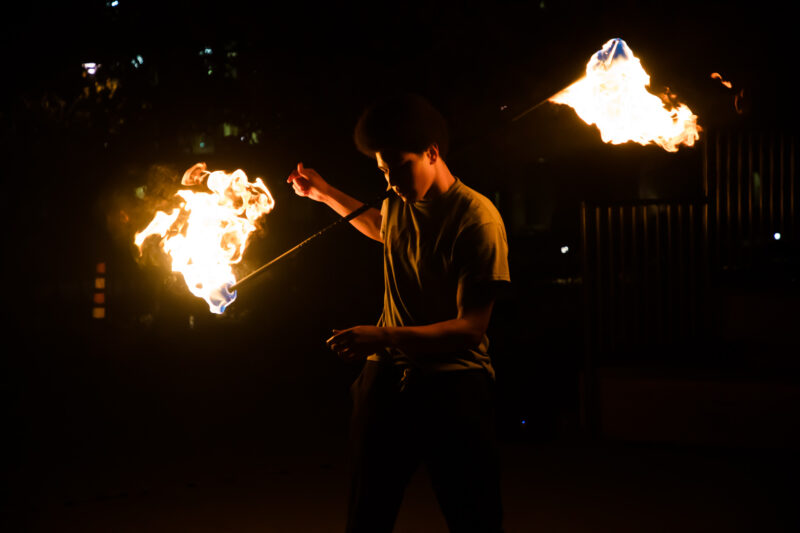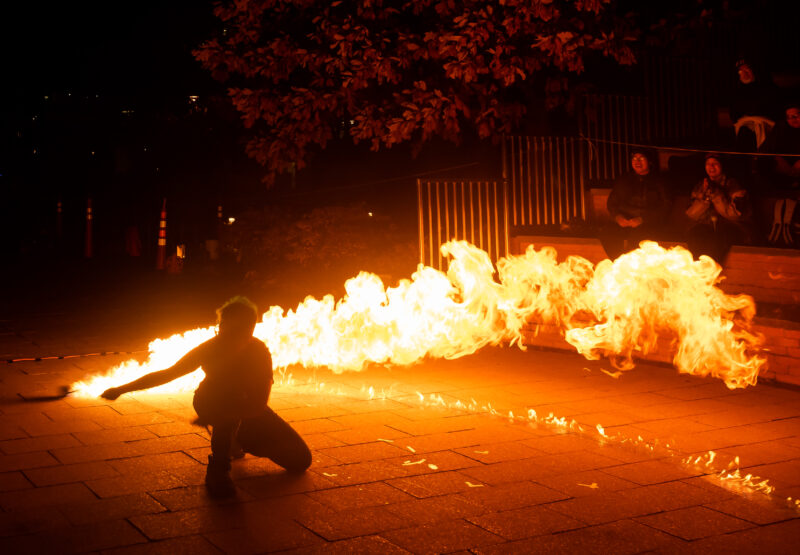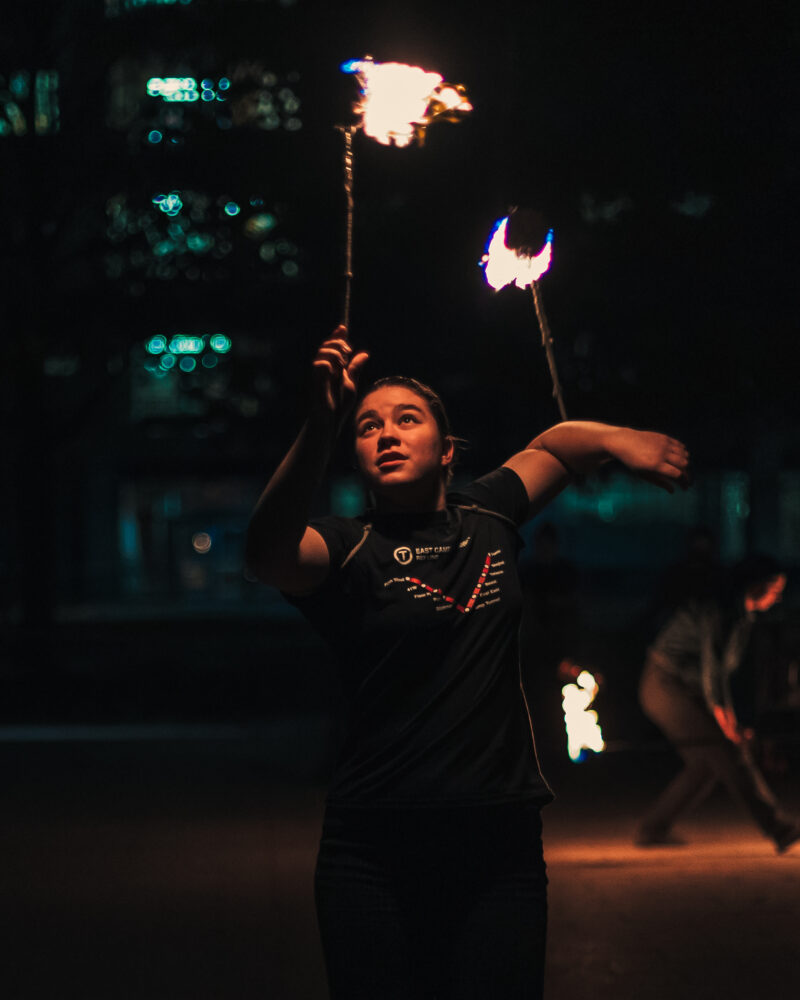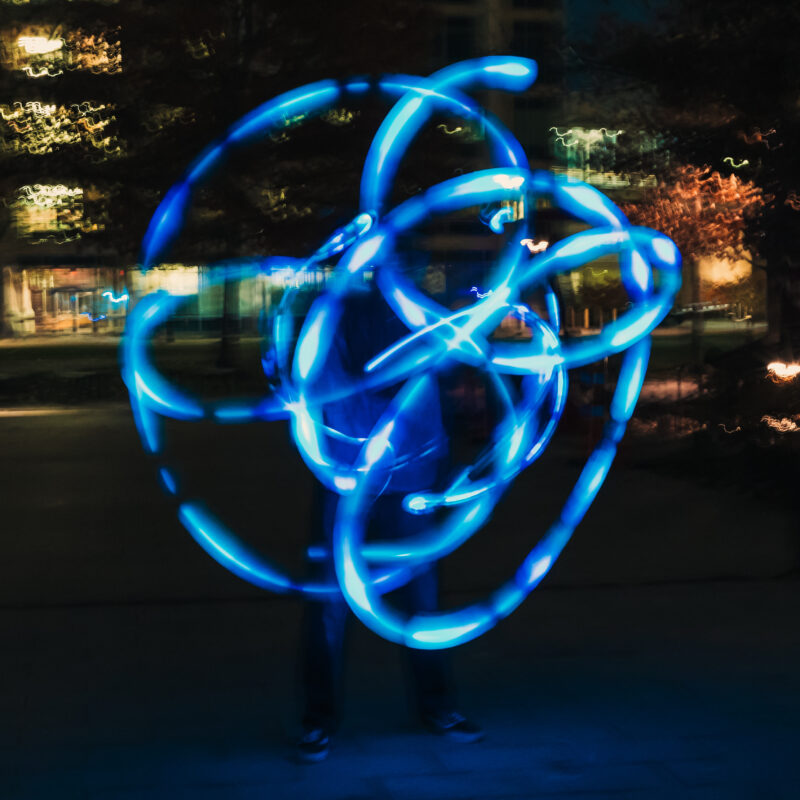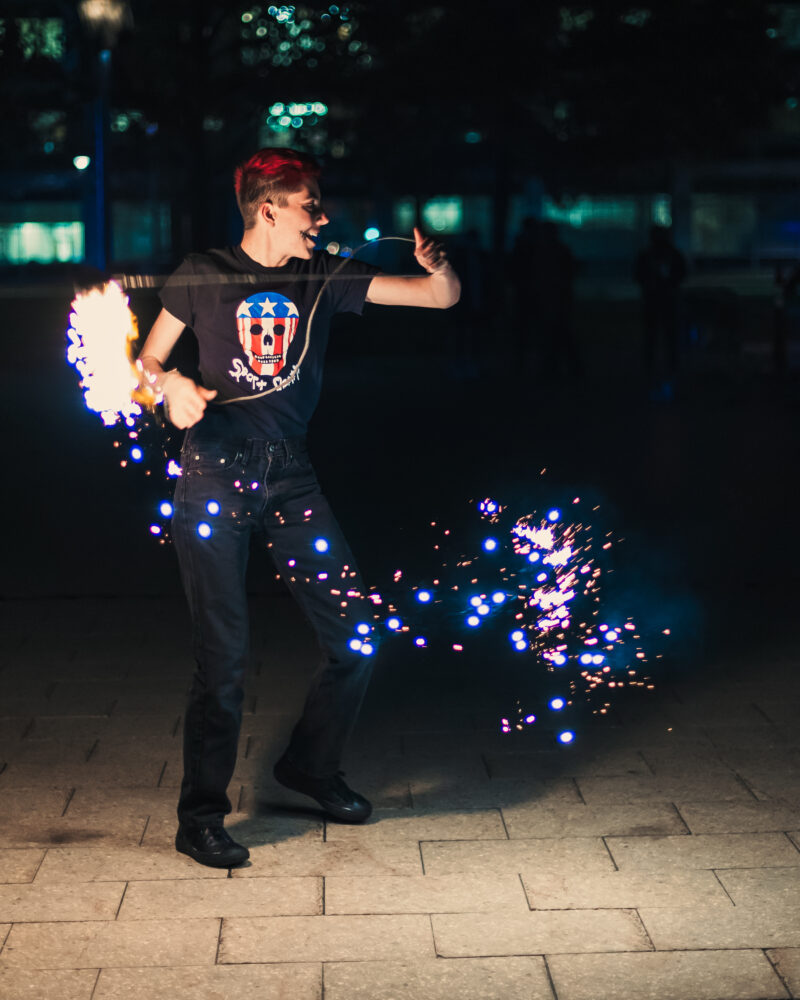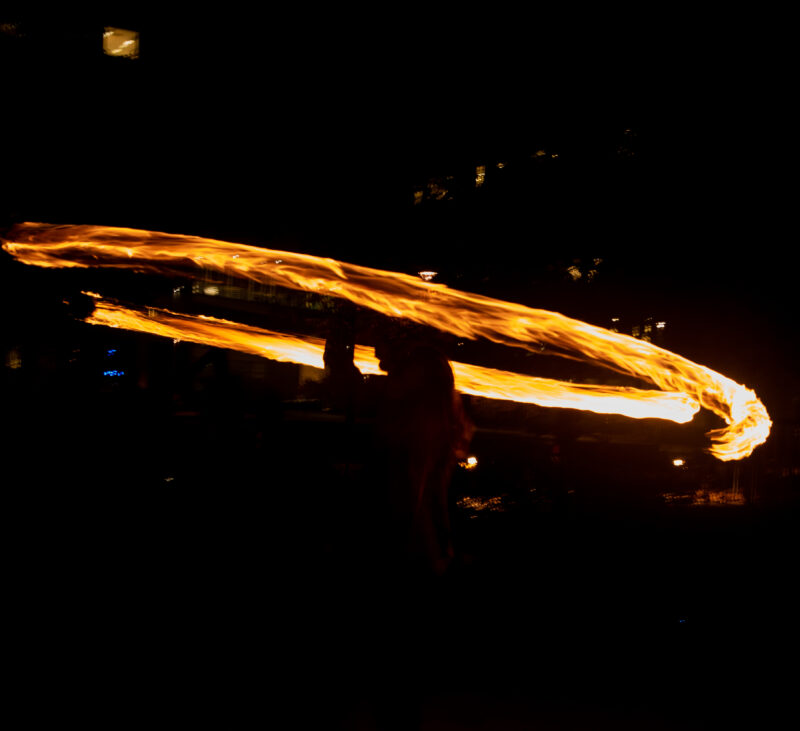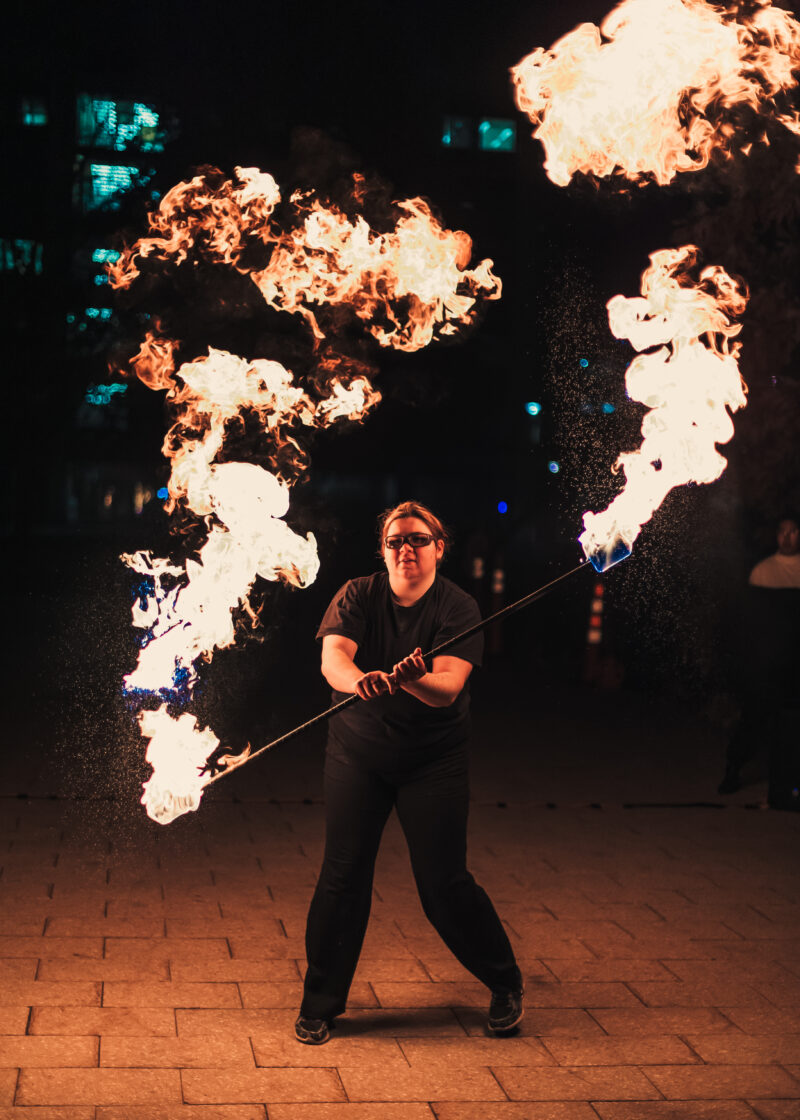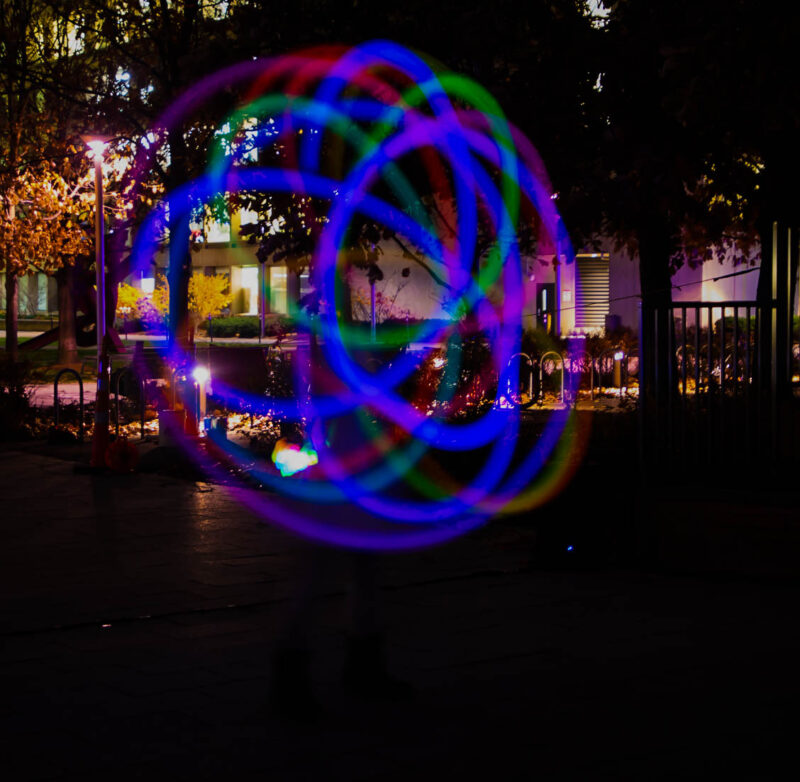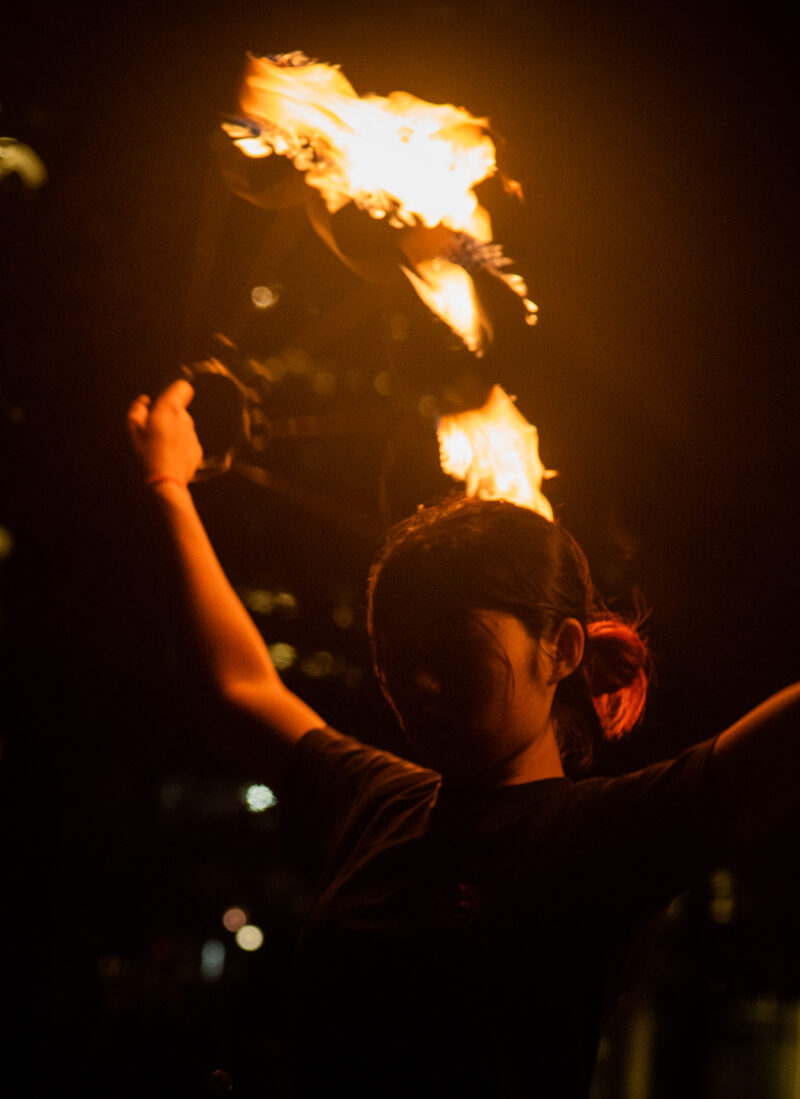 ---
Since submitting the paper and completing Novemburn, I've just been in a daze. Other than trying to salvage my grades (I punted⁠16 to slack off on. which often means ditching class, turning in unfinished psets, etc. punting doesn't really have a negative connotation attached to it, since it's often necessary out of self preservation. a lot of coursework for the paper and Novemburn), I haven't had the energy to do much else. Which I'm not going to beat myself up over, as this semester is almost over. 
One of my favorite scenes from Avatar the Last Airbender is when Zuko learns from the dragons that fire isn't entirely a force of destruction, but also a source of energy and life. Maybe I overestimated what I can healthily manage in a semester, but I felt so fulfilled doing everything that I did. I'll probably keep flying close to the sun during my time at MIT given how many exciting things there are to do here, but for now I'm just going to take a fat break.