the grip Spotify Wrapped has on society is truly astounding. time to contribute to the buzz with another year of blogger wrapped!
minutes spent listening:
this surprised me; i was under the impression i am listening to Spotify constantly. this is not true because i am at the lower end of the group…bloggers really do be LISTENING
artists listened to:
i'm not surprised i was first because i listen to a lot of Discover Weekly…
total genres:
how am i so diverse when i cycle through psych rock, indie rock, and pop? i don't get it lol
top genres: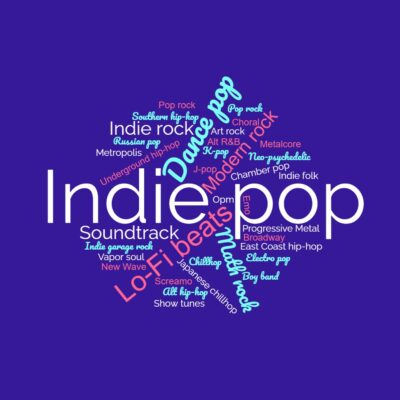 unsurprisingly, indie rock comes out on top. dance pop and lo-fi are quite popular as well.
audio auras (whatever this means):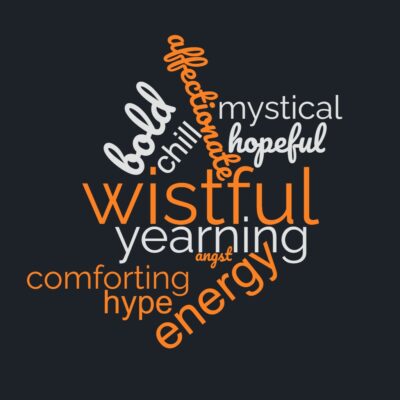 wistful and yearning??? are we ok???
top listener stats:
Tier 1:
audrey: Top 0.005% for Halsey
masha: top 0.05% for Tame Impala
alice: top 0.05% for Ricky Montgomery
Tier 2:
amber: top

0.10% for The Killers

alan: top 0.5% for dodie
ana: top 0.5% for BTS
petey: top 0.5% for Gareth Coker
Tier 3:
ankita: top 1% King Gizzard and Lizzard Wizard
mel: top 1% for Mitski
jenny: top 1% for Joji
Tier 4:
cami: top 2% for Taylor Swift
kellen: top 4% for Tyler the Creator
cj: top 4% for Taylor Swift
audrey….how???
Wrapped Summaries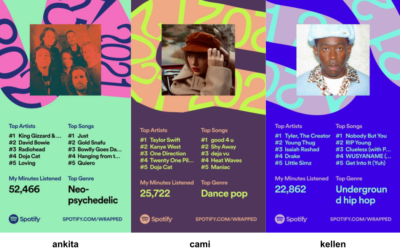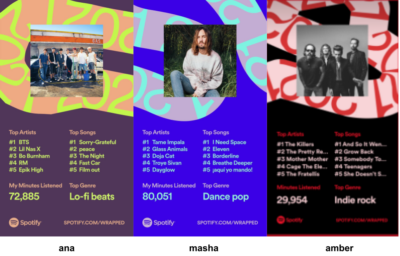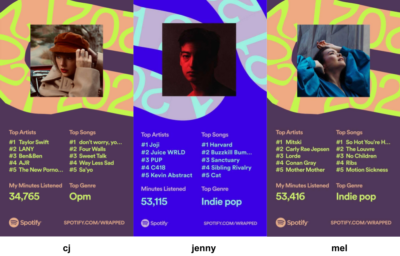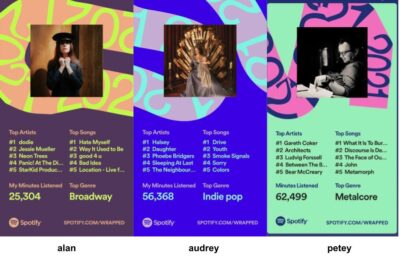 what do we have to say for ourselves?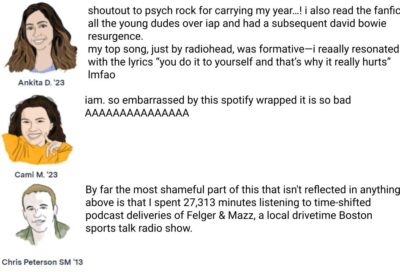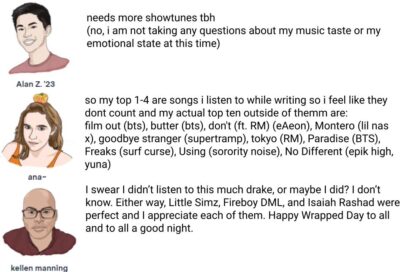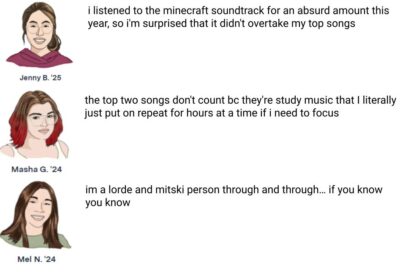 here's the playlist of our top songs :)
top songs playlist analytics
[from chosic.com]
Avr. Popularity: 60/100
Avr. Happiness: 43/100
Avr. Danceability: 56/100
Avr. Energy: 60/100
Avr. Acousticness: 32/100
Avr. Instrumentalness: 8/100
Avr. Liveness: 17/100
Avr. Speechiness: 7/100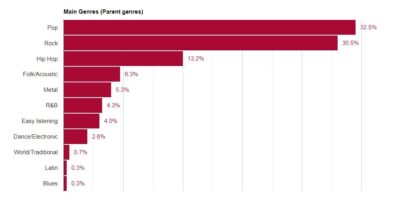 what surprised you? what didn't? let us know!!!