In high school, we liked cooking and baking. We also liked documenting our kitchen adventures, so while we'd cook/bake, we'd make an effort to try to take nice pictures of the process and final result.
But since coming to MIT, we mostly stopped cooking/baking because we no longer had the time for it. And hence haven't blogged any food related content.
This summer, we've had more time to be in the kitchen, and we've made a few things we want to share! Fair warning: We do have pictures, but they are not particularly aesthetic or instagramable, since we've been out of habit from food-blogging. We only thought to share these recipes here yesterday, after having long eaten everything.
We've made this recipe, along with many others from Natashas Kitchen, many times already! Its SO good omg. The dough is flaky and buttery, but not in a gross way (we are probably a minority of people who most of the time don't enjoy the flavor/smell/anything of butter). The filling is sweet, but not too sweet, and so versatile! Essentially any mix of nuts, dried fruit, and some jam! Here are the beauties before we inhaled them in about half a week.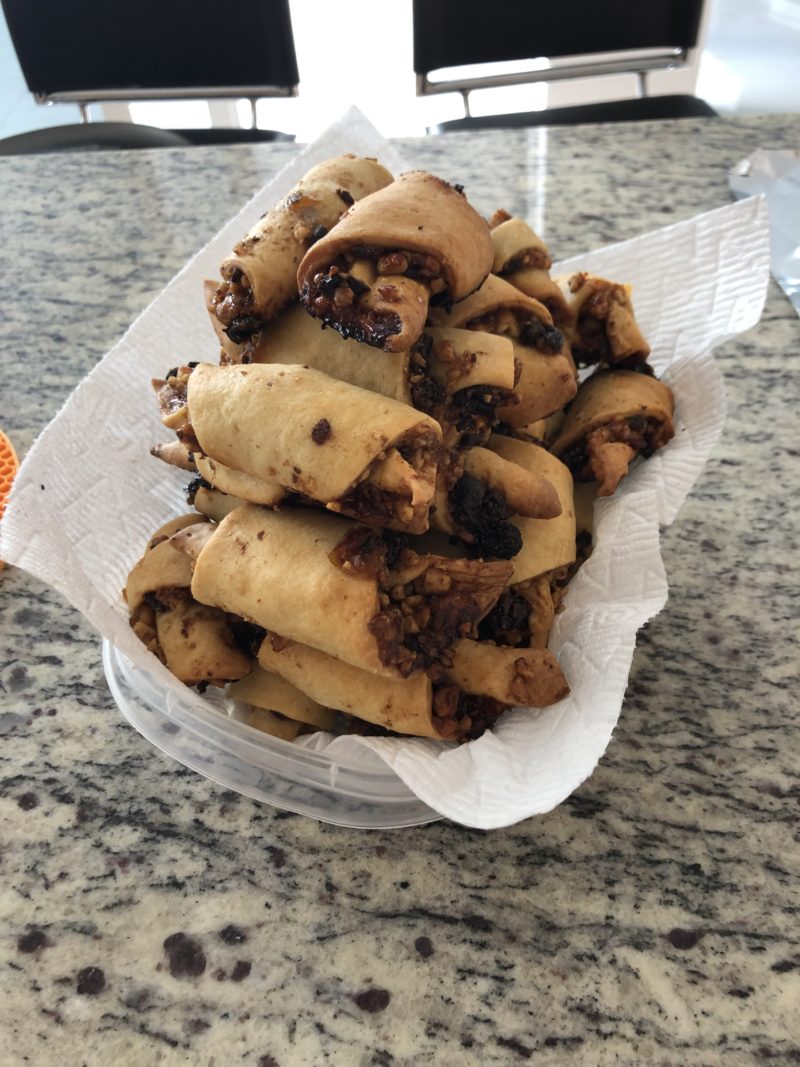 For this recipe, we just looked it up on Youtube. We don't follow this channel, but if all her stuff is as good as this recipe was, we really should! Anyways, one day we had leftover chicken from a different dish our mom made, so we decided to make taquitos, and boy were they delicious! It was also pretty easy: shred chicken, roll in warmed up corn tortilla, and fry! The only difference we did from the recipe is in the dipping sauce. We didn't put as much jalapeño and omitted the ranch. It came out 👌!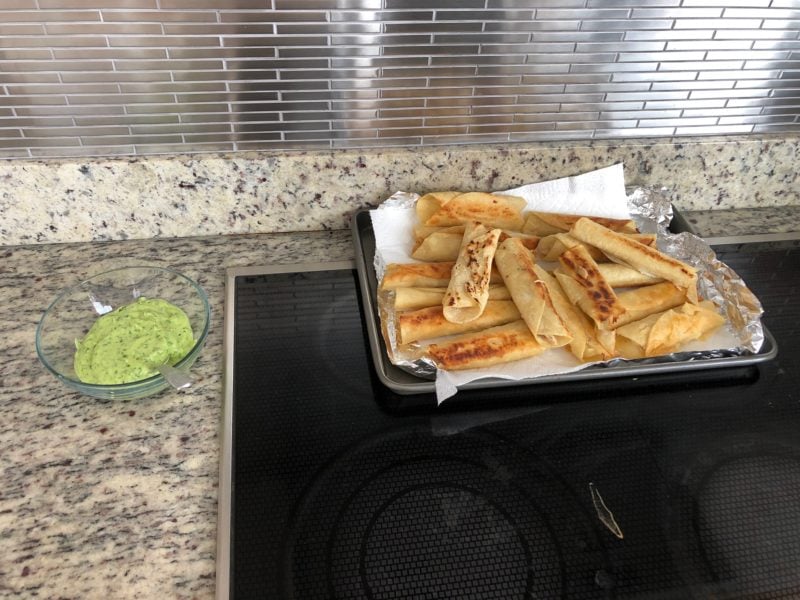 We watch BA Test Kitchen videos regularly! Being the carbivores we are, we knew we had to make this when we saw Molly making this recipe. We were hesitant about the sauce, because it looked like it had a bunch of random ingredients, including anchovies, mixed together. Our instincts were right. The potatoes themselves, eaten with sour cream, were phenomenal. But the sauce… let's just say, we won't be making it again.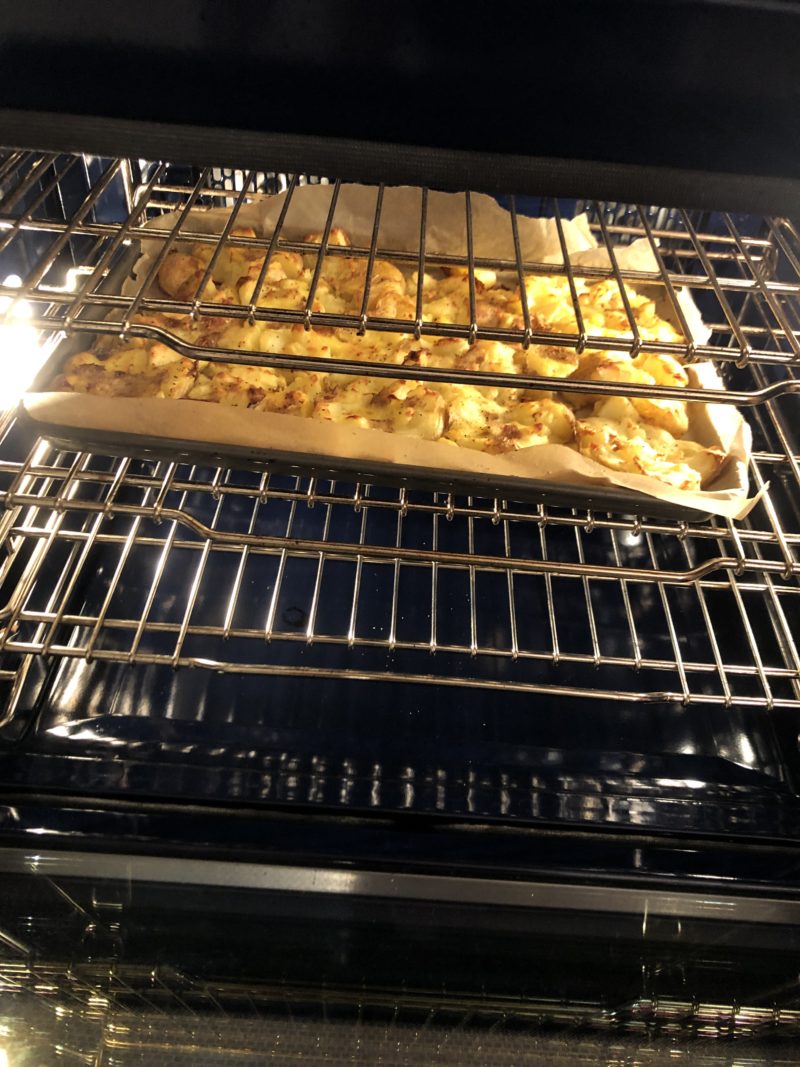 4. Arancini
Another Natashas Kitchen recipe! We saw this video sometime last semester, and thought it looked so good! We knew it would take quite a bit of time, between cooking the rice, forming them into balls, breading and frying them, so we specifically set aside a day when we were totally free to make it. Something that's pretty magical about this dish is seeing how quickly so much liquid gets absorbed into the rice, and also how much more volume the rice takes up after the matter! Something that we feared was that the rice balls would fall apart during the frying process, because we were not sure if we packed them tightly enough or if we added too much cheese to the center. Two of them did in fact fall apart, but they all tasted great so overall it was a success!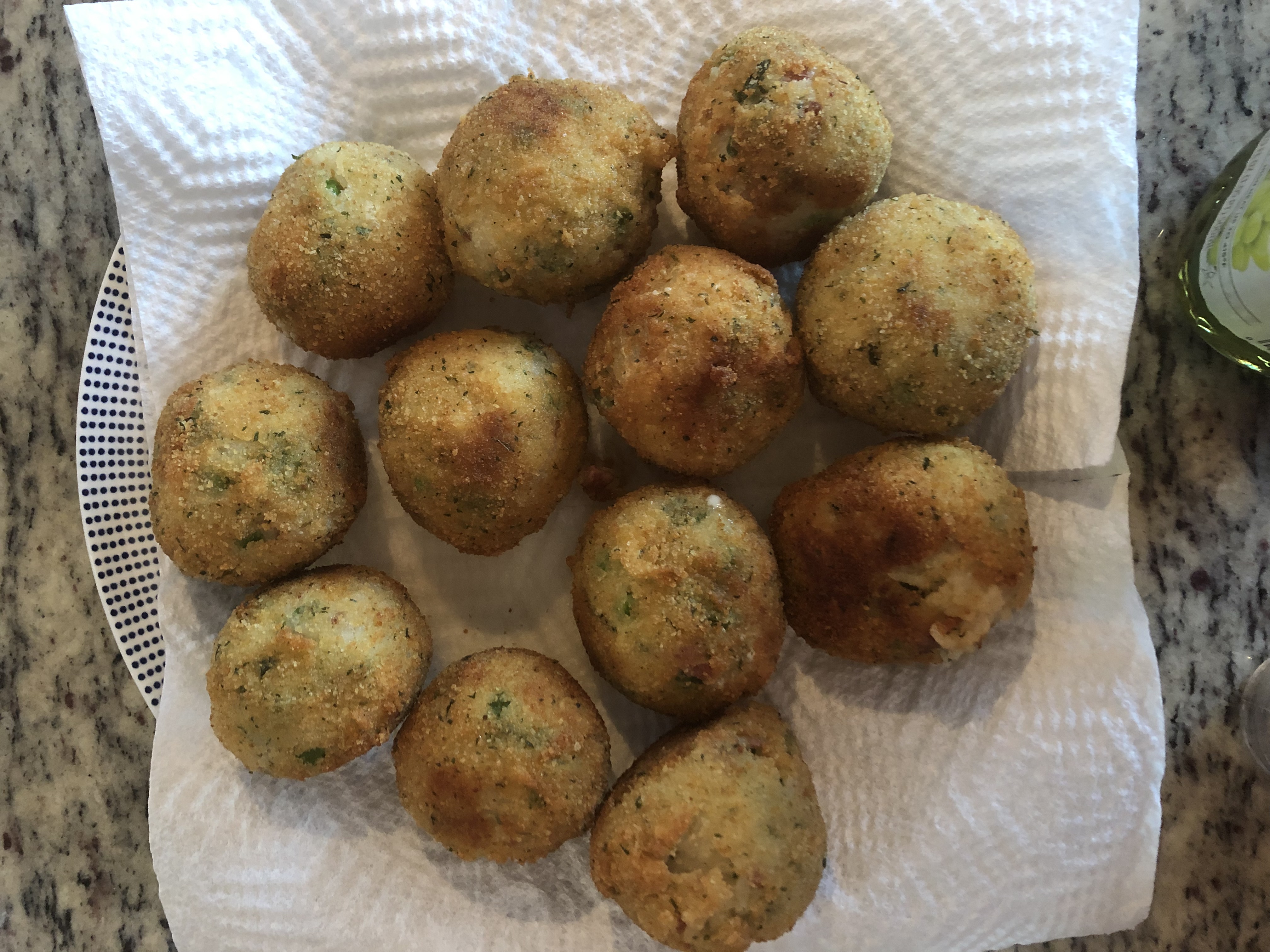 5. Sesame Bread
Another BA Test kitchen recipe! We saw this video when it came out last semester, and were waiting until the summer to make it. It was worth it! We ate the whole thing in the matter of days. If we make this again though, we will most likely either add less or no cardamom. We did like the flavor it gave, but felt it was a little overpowering, and might have preferred tasting more of the sesame.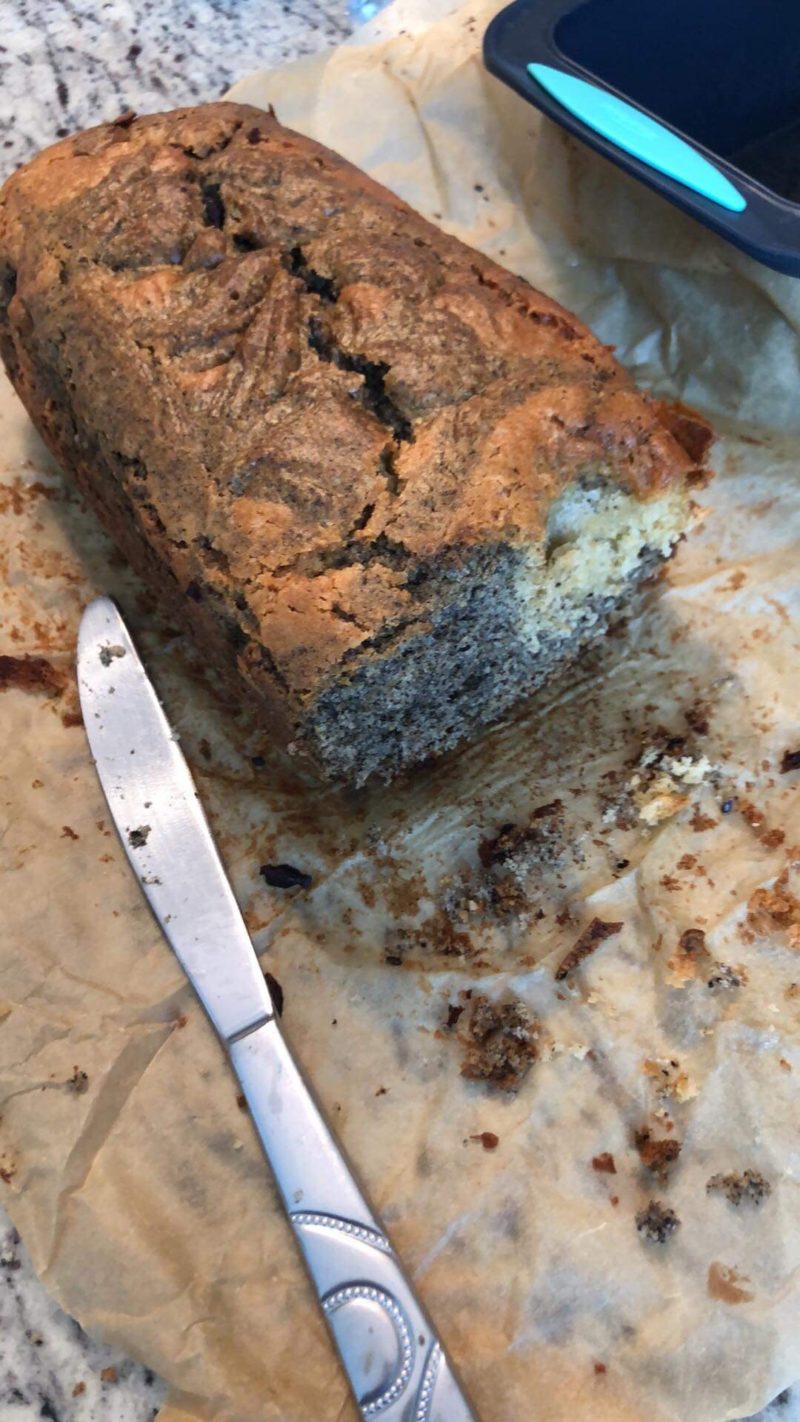 We started watching emmymadeinjapan religiously about a year ago. We love her cooking style, and usually like the recipes she likes! So when she said that she's not a pie person (like us), but loves this strawberry rhubarb pie, we knew we had to make it. It was quite the mission to find rhubarb though. We had to try FIVE grocery stores over the course of two weeks. It was also quite the mission to get the lattice pattern right. It involved many mess ups, re-rolling out the dough, and dealing with the the gross butter smell (because this crust had SO. MUCH. BUTTER.) In the end, the pie was amazing as Emmy said it would be. The filling was sweet and sour, and the crust perfectly flaky.
If we make more recipes during the rest of summer, we will take better pictures of them, and make a follow-up redemption post.