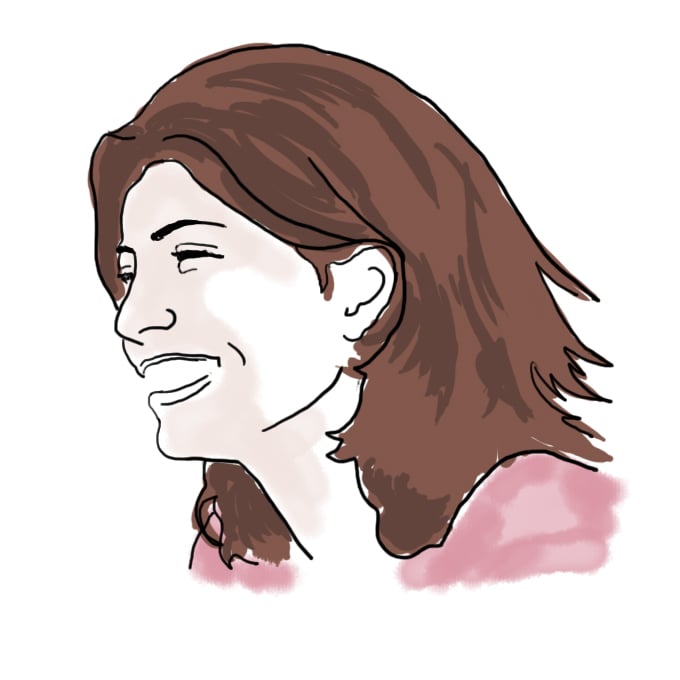 Formula SAE: A Turbocharged Experience

by Melis A. '08
Join the MIT Formula SAE team to design, engineer, and build a small formula-style autocross racing car and then compete against 130 other vehicles from universities across the country
Ever wonder how a Formula 1 car can reach speeds of 210 mph and pull 4 Gs? Better yet, are you interested in working on a team to design, engineer, and build a small formula-style autocross racing car and then compete against 130 other vehicles from universities across the country? If so, consider joining MIT's Formula SAE (FSAE) team! FSAE, just like a UROP, offers an exceptional opportunity to apply concepts taught in the classroom to an exciting real-world project.
The purpose of the competition is to assume the position of a manufacturing firm that has just been asked to design a prototype car for the nonprofessional weekend autocross racing audience. The team is judged by experts from GM, Ford, and DaimlerChrysler on the performance characteristics of acceleration, braking, and handling, while maintaining a cost under $25,000. The team must also make a marketing presentation to the judges, where they critique every aspect of the car and the team must defend their decision. They also get to sell the car while emphasizing its other features including aesthetics, comfort, and use of common parts.
FSAE is a mostly student run organization that has been on campus for five years. Schools that have been in the competition for many years generally only make minor adjustments to the original car from one year to the next. As a result of the MIT team's young age, the car is redesigned every year, which means lots of chances for learning, experimentation, and innovation. For example, in the first year of the program, the team tried a novel intake design, but they were not quite experienced enough in the manufacturing process yet so it did not turn out exactly as they would have hoped. But, they tried a more traditional design the next year and were met with more success.
The team is subdivided into two groups, each with its own leader and managers:
– Chassis: Frame suspension, body, ergonomics, seat, safety harnesses, crash structure, steering, pedal box, wheel & tire
– Powertrain: engine tuning, intake, exhaust, drive train, cooling, fuel, dry sump oil system, electronics, dashboard
– Team members choose which aspects of the vehicle they would like to work on and become masters in their area.
If looking at the pictures of the vehicle has you salivating, consider joining FSAE. They are looking for performance oriented students (especially freshmen!) with self-initiative that are willing to put in the time necessary to make an amazing car. For some perspective, it takes 6,000-10,000 man hours to get from concept to completion. The time is well spent though, as your participation can give you a serious jump start in academics as well as the job search. The team is currently comprised of Course 2 (Mechanical Engineering), 6 (Computer Science & Electrical Engineering), 16 (Aero/Astro), and 15 (Management) students. On top of the satisfaction of really understanding a highly complex system and practicing the design process, you'll gain a sense of camaraderie while hanging out in a nice atmosphere. If you would like to find out more about FSAE, visit the competition's website or the MIT team's website.
I thought I'd jot down a couple cool things that I learned while researching F1 cars and talking to the FSAE team members:
– I had the chance to sit in this year's FSAE car and the cockpit is a really tight fit (you'll never complain about the small airline seats again). In fact, it is so tight that the steering wheel has to be removed to be able to get in or out of the car. Also, everything must be designed so that the driver can jump out of the car in five seconds, in case something goes wrong. I think it took me about 30, and the car was not even moving. That probably says more about my klutziness than anything else.
-Small airplanes can take off at speeds lower than those achieved by F1 cars. To keep the car firmly on the ground, the body must be aerodynamically designed to add a 1000 kg downforce. With this downforce, it is theoretically possible for the car to stay on the ceiling of a tunnel and drive upside down (just like the Batmobile)! Imagine a force-diagram, where the weight of the car is about 600 kg (pointing down) and the "downforce" is 1000 kg (pointing up, since the car is now upside down.)
-F1 drivers don't have to wear pressure suits like astronauts because they are only subject to the super high G forces for short periods of time. (http://www.scitech.org.au/speed/brainfuel.html)
Look, Laura '09 is on FSAE, too!:

The Cockpit:

A view from the back:

The new frame:

8 responses to "Formula SAE: A Turbocharged Experience"