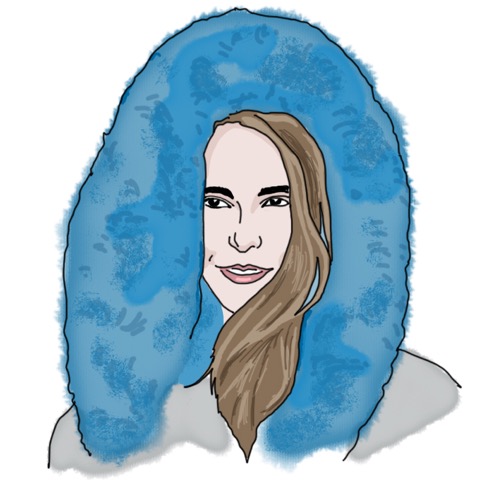 I did so much last long weekend and very little of it was productive.
Columbus Day weekend was a four day weekend. I got an embarrassingly small amount of work done, but a pretty large amount of good memories, so I thought I would share some of the things I did. Who says MIT students can't have fun?
On Saturday, I met up with a friend of mine who recently graduated and is now working in the Cambridge area. We decided to take a little sightseeing tour around Boston!
First, we headed over to the U.S.S. Constitution.
The Constitution, a.k.a. Old Ironsides, is a three-masted frigate that played an important role in the war of 1812. It was built in the 1790s in Boston's North End, and to this day is still an active military vessel stationed in Boston Harbor (although its runs at this point are largely ceremonial).
After that, we followed the Freedom Trail over to the Bunker Hill Monument.
Climbing the Bunker Hill monument has been on my bucket list for a while. It's 294 stairs to the top, up through a dark, steep spiral stairwell.
But the view is well worth it.
We decided to take Hubways back into downtown. For those of you who don't know, Hubway is Boston's bike-sharing service. There are Hubway bike "stations" positioned throughout the city. You can unlock a bike by using a special key or a code from the app. After biking around for half an hour, you return it to any other Hubway station. After searching around a little bit for some open spots, we parked near Faneuil Hall and grabbed some clam chowder.
We got pretty lost on the way back to campus—turns out riding a bike and using the GPS on your phone at the same time is not an effective strategy! But that was a blessing in disguise, because biking around downtown Boston right at sunset showed me a view of the city I had never seen before. Everything was rosy pink, there was a gentle breeze blowing, and there was just a slight hint of a drizzle. We even caught a glimpse of a rainbow in the sky. By the time we made it over to the promenade, the series of paths and bike trails that runs along the opposite side of the Charles River from MIT, the sun was just dipping below the horizon, and you could see the streaks of orange reflecting in the mirrorlike pools of water along the river.
I enjoyed the bike ride so much that that evening, I decided to buy my own Hubway pass! MIT subsidizes the price for students, so it was $35 for a yearlong pass, which is actually a pretty great deal.
On Sunday, I had plans with my friend to do a grand tour de Boston. We had considered taking a day trip to Salem or even New York, but the planning did not happen, so we decided to instead take advantage of the sights right in our own city.
We were going to Hubway over to the Isabella Stewart Gardner Museum, with its beautiful courtyard and free admission for MIT students. Unfortunately, it was raining Sunday morning, and even more unfortunately, we are both from Los Angeles and naively thought we would be fine biking across the bridge in a drizzle. By the time we got to the other side, we were both completely drenched. Ten minutes into our adventure, we were taking a pit stop at a ramen place on Newbury Street, and the museum would have to wait for another day.
We ended up walking over to the Prudential Center (aka the Pru), a shopping center in Back Bay, where we discovered a place called Eataly. Eataly is an Italian-themed, super-gourmet food court/grocery store that sells everything good in life from fresh pasta to beautiful rustic bread to individually packed chocolates to unpronounceable variations of cheese to intricate hot chocolate beverages. After employing lots of self-restraint, we constrained ourselves to a loaf of bread and some hot chocolate.
By the time we finished our drinks, it was time to head over to the North End, Boston's Italian neighborhood. The Columbus Day parade was going to start!
One benefit of the rain was that Hanover Street was actually pretty empty, and we were able to meander around with a really good view of the parade.
BY FAR the most entertaining participants in the parade were a group of men called the Aleppo Shriners (which is apparently some division of Freemasonry whose charity work involves providing free medical care for children).
After the parade finished, we ended up wandering around the North End a little bit. We found a milliner's store and tried on some hats:
We stopped by the Old North Church, next to which we discovered a tiny little historical shop. We watched a demonstration on how the colonists used to make chocolate, from a woman in full colonial costume.
On the other side of the store, a man was demonstrating how to use a printing press, of the kind used to print and circulate the original Declaration of Independence in Massachusetts.
After that full day, we grabbed some tea and headed home!
Monday was my day to get work done. I got much less work done than I had hoped. Partly because I ended up taking a 2.5 hour nap.
On Tuesday, I went apple picking!
Every year, the dorms organize a trip to Honeypot orchards, where MIT students are set loose to gather the tastiest, freshest applies I have ever seen.
My favorites (I'm not even sure what type they are) are the apples that are so dark on the tree they look like plums.
When you pick them and shine them off, they turn a beautiful burnished ruby color. Mmmmmmm.
After enjoying some cinnamon doughnuts and apple cider, we checked out the mini hedge maze.
Why the mini hedge maze, you ask? Presumably because Honeypot is home to the biggest hedge maze in North America, and we had to get back to the busses by 1:00.
Then we hopped into a truck to take a ride around the orchard.
All in all, it was a really great weekend.