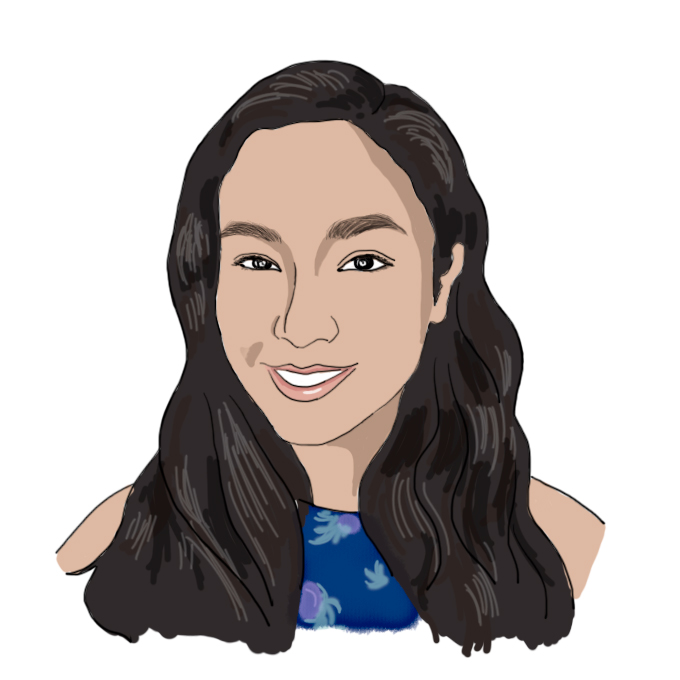 [Guest Post] All About the MIT Panhellenic Association

by Kathleen E. '23
how some MIT students found their "home under the dome"
This is a guest blog post from the MIT Panhellenic Association, which oversees seven of MIT's women's+ organizations. I've never gone through sorority recruitment (and I am not in a sorority). However, I think that these organizations are a distinctive part of MIT student life and can provide great communities for students that complement those found in MIT's dormitories and other Independent Living Groups. I also admire the recent efforts by MIT Panhel to be transparent about how they're working on addressing many of the issues within their system. I hope that you, like me, can learn more about MIT Panhel through this post!
The MIT Panhellenic Association, the largest women's+ community on campus, unites MIT's seven organizations under the values of sisterhood, scholarship, service, leadership, integrity, and growth. We encourage values-based recruitment, in that we hope sororities and potential new members will connect on mutually-shared values. Each sorority also has a respective motto and a unique, non-disjoint set of values. We hope that through this post, you can see what some of those values are and how we strive to uphold them: as individuals, as friends, and as communities.
Hi there! We're the authors of this post: Mulan, Siyoung, and Ana. We'll start off by sharing a bit about ourselves and then move on to our personal perspectives on sorority life.
A Bit About Ourselves
Mulan
I'm a rising sophomore studying mechanical engineering (2), originally from Kansas. I live in Next House and am involved with Asian Dance Team (ADT), RingComm, TechX THINK, and Next Haunt. You'll typically find me buying boba in Lobby 10, napping in Barker, or psetting in the 4E (my Next House wing) lounge. I joined my sorority the fall of my freshman year and am now the Primary Recruitment Coordinator, Website Coordinator, and Panhel Delegate!
Siyoung
I'm a rising sophomore studying math and computer science (18C). Home is both South Korea and Southern California. I went through Primary Recruitment⁠01 Primary Recruitment: a series of conversation-based recruitment events sponsored by Panhel, held in the beginning of the fall semester, that offers a chance to meet every chapter and joined a sorority in my freshman fall, so I've been part of the Panhel community for almost a full year! When we were on campus, I was usually located in my bed in the biggest triple in McCormick or snoring in one of the comfy chairs in the McCormick penthouses. I'm also ADT's Director of Internal Relations (~fancy~ way of saying that I organize social events) and in my sorority, I hold the positions of Special Events Coordinator (planning formal), CPW Coordinator (planning…you guessed it, CPW), and Social Events Coordinator (planning mixers with other student groups).
Ana
I'm a rising junior in the math (18) and philosophy (24-1) departments (if I ever declare my double major, lolol). I've moved at pretty much every critical point in my life (before elementary, before high school, and before college), so my home is pretty spread out in the country, but I'm currently in California. You can typically find me on campus studying in the student center, watching dumb youtube videos in the smallest sized single in New House with my big,⁠02 Big: an initiated member who is paired with you to be a guide, mentor, and friend twin,⁠03 Twins: members who share the same big and little⁠04 Little: the inverse of a big  (we live in the same dorm, hehe), or cooking whatever Mexican food I've managed to make with the Trader Joe's flour tortillas (:/). On campus, I worked as a Tech Caller (job of necessity, not choice), tutor for the Math Learning Center, and production editor for the Tech (I also wrote one (1) article, but it doesn't really count)!
I joined my sorority through Continuous Open Recruitment (COR)⁠05 Continuous Open Recruitment: a series of conversation-based recruitment events sponsored by individual chapters, held throughout the fall and spring semesters (also known as COR) in my freshman spring semester after moving to a new dorm! Immediately after joining, I became a Sisterhood Chair (we plan events) and Publicity Chair (we manage the website and Instagram). The semester after that, I joined our exec as a Recruitment Chair (full transparency, hehe).

Personal Perspectives on Sorority Life
Mulan
My greatest fear entering MIT was that I wouldn't make any friends. Having grown up with the same group of people since I was seven years old, the idea of getting to know new people was daunting in and of itself. Paired with my introversion and shyness, making friends seemed like a nearly impossible concept.
At the beginning of FPOP week, I arrived on campus full of that fear, which quickly seemed to be confirmed by the fact that I didn't make any deep connections during those first five days. Sure, I liked everyone I met, but I constantly felt self-conscious, like I was trying to always be a bubbly and energetic person that people might like. I clung to the few people I knew from before MIT, afraid of the small talk and awkward introductions that came with meeting new people.
It was on a whim that I decided to sign up for sorority recruitment. The two people I hung out with during REX were going, and I didn't want a weekend of wandering around campus trying to find someone to talk to. Going in on the first day, I had absolutely no expectations. In my home state of Kansas, my impression was that sororities were for the white and wealthy, the girls who dressed in identical floral print dresses and only smiled for the camera. Even as the Panhel Recruitment Counselors played loud music to hype us up, I refused to have any hopes. It was only when I walked out of my first party,⁠06 Party: not an actual party, but rather a conversation-based event where potential new members meet and talk to members of a specific sorority having had a great experience chatting with members about boba and Asian Dance Team, that I realized that sorority life might actually be for me.
Looking back, most of recruitment was a blur. You meet a lot of people, repeat your little intro of your name and hometown and prospective major countless times, and almost go hoarse from trying to talk amidst the loud parties. However, I can still clearly remember the first time I met the people who would go on to become part of my MIT family. On the first day, I talked to Kat, who is now my big, and immediately felt at home. She was so genuine and warm that even without realizing it, I was able to open up and just be myself. As I continued to meet other members, I stopped worrying about How To Make Friends™ and simply enjoyed their company. My views on sororities were upended within three days and by the end, I was confident that I wanted to join this community of people who shared the same values of sisterhood, scholarship, service, leadership, integrity, and growth that I did.
My sorority was the first community I felt like I truly belonged in on campus. From the very first day, when my Iris Sister (a sort of temporary big) walked me to classes to quarantine, when I received a mysterious package in the mail that turned out to be a steamed bao ambient light from my big, I've never had to go through a day of the MIT experience alone. The members in my sorority have given me advice on academics and activities, support during tough times, countless memories of movie nights and dumpling outings, and most importantly, the chance for me to grow into my most authentic self.
Siyoung
I went through Primary Recruitment and joined my sorority without thinking too deeply, without knowing much about Greek Life. I liked all of the sororities, but I chose my sorority because I had the best conversations with them. Still, I was a bit skeptical—how likely was it that a few days of short, albeit good, conversations were accurate pointers to the right community for me? Consequently, my perspective was, 'let's just try it out, and if I don't like it, I'll drop out later.' I maintained a similarly casual mindset in the beginning of my first semester. I also had to miss a lot of meetings due to dance conflicts so I wasn't very engaged with the sorority.
I'm so glad that I stuck with it, though, because all good things take time. Throughout the fall semester, I naturally got to know more people, especially my family line,⁠07 Family Line: a sequence of big → little relationships that culminate in a tree, e.g. little → big → grand-big → great-grand-big (also known as famline, fam line) despite the few events that I attended. I ran for three coordinator positions and began organizing our formal and a multitude of social mixers (which were all canceled due to COVID-19, but that's besides the point).
I also went through genuinely meaningful experiences with my members, like our retreat at an outdoor center in the Berkshires—we talked and sat in the freezing cold next to a mildly warm fire, screamed while being dropped through the air in a giant swing, and toasted (complimented / celebrated) and roasted each other. In the spring, going through Continuous Open Recruitment on the member side and going on coffee dates with potential new members was another really memorable experience. The combination of these bonding events and the day-to-day interactions made me grow immensely and taught me what our values of justice, sisterhood, and love stand for and how to stand for them.
Going virtual has been tough and I really miss hanging out with our members in person, but through our Slack workspace and Zoom calls, I'm so grateful that I can continue to give and receive love and support. I can't wait to keep growing as an individual and as part of my empowering community.
Ana
There are a couple of decisions that I've made so far that I know changed the course of my life. The first was my 7yo self's meme decision to go to MIT; the most recent was deciding to join my sorority.
I met Michelle, my big, during my freshman spring, having just moved to an entirely new dorm. I'd struggled a lot in the fall—I had dropped a class, struggled to keep friendships from high school, and worked a job I hated to earn money for flights home.
Michelle invited me to my first recruitment event. As a freshman, I was incredibly insecure about my interests and passions. It meant something, for me, to go to an event where people were interested in things in the same way I was. It meant something, for me, to fall into conversations about BTS (stream Dynamite, released on August 21st >:)), weird math facts, and this-one-thing-I-learned-in-my-philosophy-class. 
I signed my bid, went through the new member process, and completed Initiation.⁠08 Initiation: a ceremony where new members are brought into full membership of a sorority I remember thinking that it was a bit like I had slipped and fallen into a sorority. Still, I don't regret any of it. I found a group of passionate, caring, genuine people that I felt right at home with.
I joined my chapter because I thought it was perfect; the perfect community, with the perfect friends and the perfect events. My previous theory for how I've gotten an incredible community was that I was lucky. I was lucky that my big cared for me; lucky that someone was always free when I needed them; lucky that people were so willing to take on my passion as their own.
What I've found is that this doesn't actually exist. No sorority on MIT's campus is perfect. It was not luck; it was an immense effort presented gracefully.
When I think of my chapter, I think of family, trust, and mutual respect. How did we become that? My big and I read this metaphor together, and I think that it's very apt: relationships are often like baking bread. You put in the dough, uncooked, after some hours of effort kneading it into a hopefully proper shape. Later, you pull out bread. When did the dough become bread? Even if you watched the oven, you could not tell. (I'll personally venmo you $1 if you can tell me where this is from >:))
What I've learned is that relationships are never effortlessly easy. I stay in my chapter because of the love and care that I have for the community I've built with my members. We've put in hours of work and effort, and still I would never be able to tell when my chapter became my home.
These are our perspectives and experiences, but we're only three people. Here are some more testimonials from the Panhellenic community. Some testimonials are slightly edited for clarity.
"The thing that most attracted me to SK was how much the people loved each other. At the conflict party⁠09 Conflict Party: a makeup recruitment party for those who have conflicts, such as sports or religious observances and preference day,⁠10 Preference Day: the third round of Primary Recruitment where you revisit up to two sororities (also known as pref day) it was obvious to me that most of the members knew each other really well because they knew what each person was interested in and what their mannerisms were like. I knew I wanted to be a part of this loving community. Another reason was that a lot of people whom I really look up to were in SK, so I knew that there was something special about it."
"I stayed in SK because of the cute traditions and amazing, friendly people. My favorite tradition is Friday SKooks. Every Friday, we sit in the first floor stud with around 200 cookies for other SKs to stop by and enjoy throughout the day. People just hang out there whenever they have free time, so there are always other SKs around to talk to and relax with. It's super wholesome and sweet, and it's something that made me really appreciate being part of SK when I was a new member. One of my favorite things about my s(k)isters is being able to see a friendly face everywhere on campus. Sometimes I have an off day, but I always feel better when I see one of my members smile brightly at me and stop to have a conversation. It makes me feel so loved. Everybody is so sweet and funny, and I love that my pledge class⁠11 Pledge Class: a group of members who joined their sorority at the same time (also known as initiation class) is so close too. We've gotten brunch together, gone out together, and danced together at our fall philanthropy event, the SK Late Night talent show. I genuinely think my MIT experience would be a lot more lonely and confusing if I wasn't a part of SK, especially since Primary Recruitment takes place fall semester, so I've had this support system my entire time here."
"I was initially hesitant to join a sorority because of my previous concerns with the hyper-feminine stereotype I had known from pop culture. A friend from high school reached out to me to join Continuous Open Recruitment in the fall and assured me that my identity as a gender non-conforming person would be respected and supported by members the whole way through. I got to meet so many cool people during coffee chats that I wanted to get to know the rest of the chapter too!"
"I stay in my sorority for the people. I've befriended a lot of my pledge class, as we've taken some classes together, and have had so much support from upperclassmen on life at MIT. It's so nice to see members around campus that you know have your back and you have theirs. My family line has been especially amazing in connecting with me and making sure that I've been supported throughout my first year at MIT."
"Going through recruitment, I found people who I really connected with in Theta. They were some of the most kind and down to earth people I had met. Beyond that, I also found myself incredibly inspired by what these women had accomplished so far at MIT and beyond. What really made me join was my own desire to be my best self, and never stop pursuing my passions with the same confidence and enthusiasm I saw in these women. It seemed like a perfect fit."
"The reason why I love being a part of Theta is because I feel lifted up by everyone around me. Almost like if you're running a marathon and feel yourself getting tired, but the crowd and surrounding adrenaline kinda pulls you forward. I'm lucky that I found a community where everyone is really inspiring, open, willing to help, and just fun in general."
"Freshman year, someone I barely knew invited me to a Continuous Open Recruitment event. Oftentimes we don't know when the important moments happen in our lives, at least not until we look back. For me, choosing to go to this event, choosing to join AEPhi, choosing every day, to stay, has defined my college experience and changed who I am as a person."
"Being in a sorority has given me a home. It's going to chapter and being able to take a break after a long day and just be silly. It's eating breakfast with my family line. It's planning fun events and helping to make vine compilations for our seniors. It's loving my sisters and being loved. It's feeling comfortable and safe while still growing to become the best version of myself."
"AEPhi has given me a space filled with people who value me and our friendship. I miss my community like crazy and I can't wait until I can see them again. But in the meantime, I love getting to call people to watch anime, play video games, or just be together on a Zoom call."
"I chose to join a sorority in order to find a support community on campus and meet accomplished, supportive, and inspiring individuals. I stayed in my sorority because of the strong friendships I formed with my members and the great advice and guidance I got from them, as well. I looked up to and admired all of the upperclassmen in Alpha Phi and I thought they would be great friends and role models. The support I get from my APhi members is priceless, whether we're working together on psets, sharing advice for career and internships, or simply hanging out and going to dinner. Love my members!"
"Something I'll never forget is waking up at 5:30am to go on my big's radio show. We trudged over to Walker Memorial in cold darkness just to host a show that probably less than 3 people were listening to. However, we had a great time talking about anything from crocs to the Women's March. We also strictly played music from the Beatles' white album."
"I don't think I ever doubted my decision to do recruitment and join a sorority, but if I had to pick one reason why I stayed, it would definitely be my big. During our HOOT (hang out one-on-one time), I learned so much about her and also felt so comfortable sharing things about myself despite having interacted with her just for short amounts of time before. When it became official that she would be my big, I was over the moon and ever since she's always been someone I could turn to for advice and someone I can tell all my little life updates to."
"I chose AXO because I immediately found myself at home among people who are energetic, driven, compassionate, and so much more! I joined because it offered me a chance to meet a variety of different people which has allowed me to meet some of my best friends that I live, work, and travel with all the time. I'm surrounded by people who help me be the best version of myself that I can be. My members are constantly supporting me in my own endeavors, while at the same time are encouraging me to branch out and try new things, helping me grow in every aspect imaginable."
"When I look at my members, I see real, strong individuals that each have their own individual qualities that I look up to. College is a place for growth and surrounding myself with diverse people has made me able to help define who I want to be, now, and in the future. Joining AXO allowed me to meet some of the best friends I've ever had. MIT feels a lot more like a home thanks to the family I've found in AXO and I wouldn't trade that for anything."
"Although I was initially hesitant to participate in recruitment because of preconceived stereotypes about sororities, my chapter immediately made me feel comfortable during recruitment. I knew that these were people who would become my friends and inspire me, and that my chapter would be a community I could count on as I started finding my place at MIT." 
"Shortly after joining Pi Phi, I got to go on many sister dates with older members. I enjoyed every one of those dates, and I couldn't imagine losing the chance to get to know all of those people better and eventually have one of them as my big."
"My family line quickly became some of my best friends at all of MIT. I turned to older members again and again for advice and support, both academic and personal, and have myself become that older member to newer members. Pi Phi has been a solid rock of friendship that I can always count on."

Our sorority experiences are both unique and shared. Many members of the Panhellenic community have similarly found their MIT families within their sororities. For some, being in a sorority means being in "a safe space at MIT" or "a much larger community as an AFROTC cadet and Aero/Astro major in the late 80's, when my community of women was limited" while for others, their sorority is a place full of people "who I deeply admire, who are bold and ambitious, who rise up to the challenge and are unapologetically themselves." Being in a sorority is about "family", "truly being myself and always being supported", and finding "great friends and role models."
Sorority life is far from perfect, as Ana said. We struggle with systematic racism, classism, and discrimination against queer individuals. As a community, we are striving to make changes to the institutional problems that surround sororities. We are holding diversity, equity, and inclusion workshops and making active changes to the recruitment process to make it more welcoming to all. We are being more transparent about finances, starting with a finance booklet that includes breakdowns of dues and definitions of relevant terms. We're striving to make sure that sororities are truly based on a set of shared values rather than superficial traits. We know that we still have a lot of progress to make, but we hope that through our efforts, Panhel can be a place where all people can feel supported and empowered. 
As we type this blog post and source testimonials from different corners of the world, we're all connected by our values and love for our respective sororities. Even as we enter an unprecedented virtual semester, all the sororities in Panhel are striving to make sure their members still feel supported and that new members in particular are able to connect with the community. It may turn out that Greek life isn't for you. And that's completely okay—there are plenty of incredible people at MIT who are unaffiliated. No matter if it's in a sorority or a living community or another group, we hope that you'll find your home under the dome.
Follow us on Instagram at @mitpanhel or check out our website!