Halloween was yesterday, marking the end of the spoopiest of months. We're trading pumpkin dances for turkeys and Christmas carols sung wayyyy too early (anything pre-December is too early in my book, in case you were wondering).
This year I was far more concerned with all the mid-semester work than coming up with an awesome costume, but such is college life sometimes. My dad decided to send me a surprise Halloween-themed care package a week or two ago, which was probably the most festive part of my month. There were candy pumpkins, what looked like an entire Costco pack of fruity/sour candy, a movie, some foodstuffs, some other cool knicknacks, and a copy of Zac Gorman's new comic Costume Quest: Invasion of the Candy Snatchers.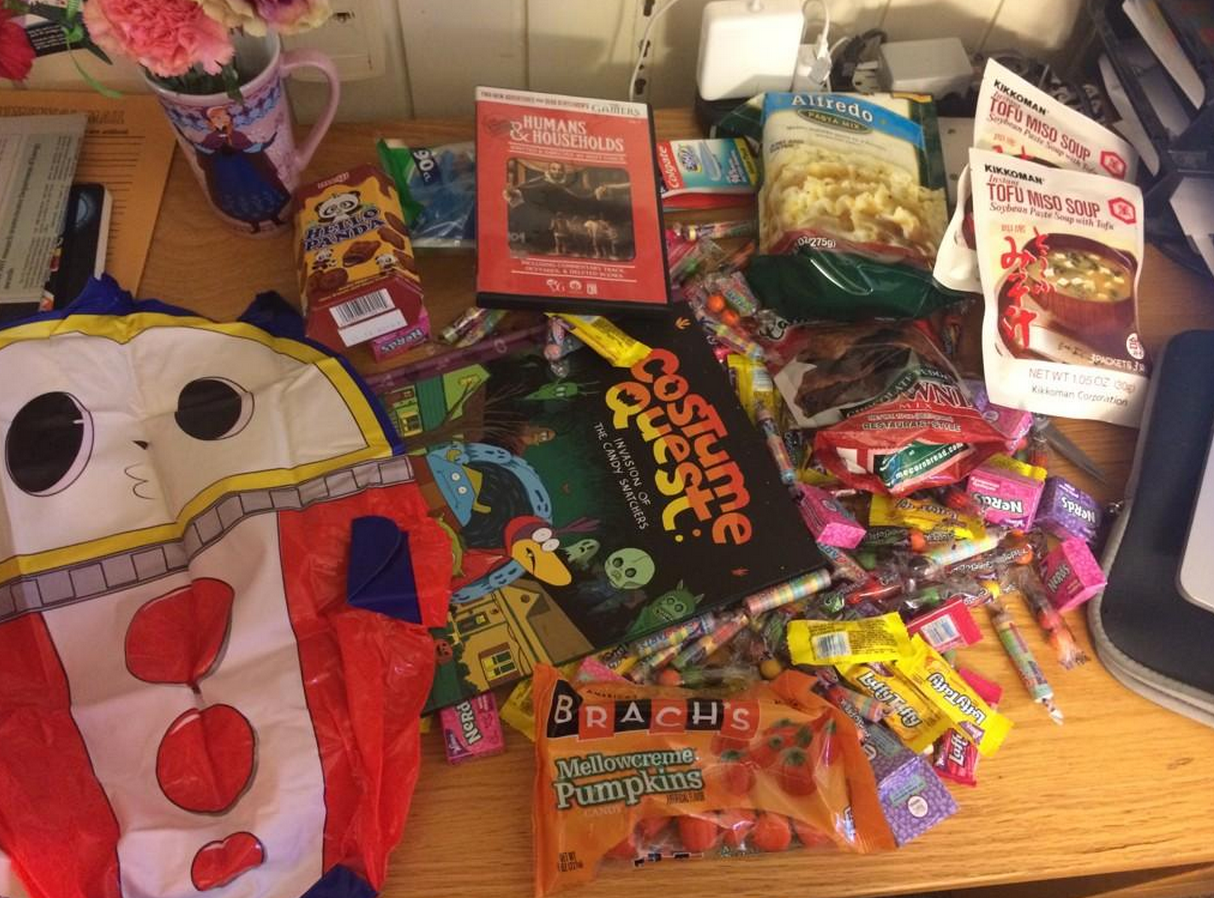 Because handing out Halloween candy is one of my favorite parts of the holiday, I set a bowl outside my door and kept it stocked with a combination of the care package candy (so I wouldn't eat all of it) and some things from a chocolate variety pack I bought from Shaws. My suite upped its decoration game after one of our freshmen, Jimmy M. '18, recieved some of those stringy spider webs in the mail. Pretty creppy.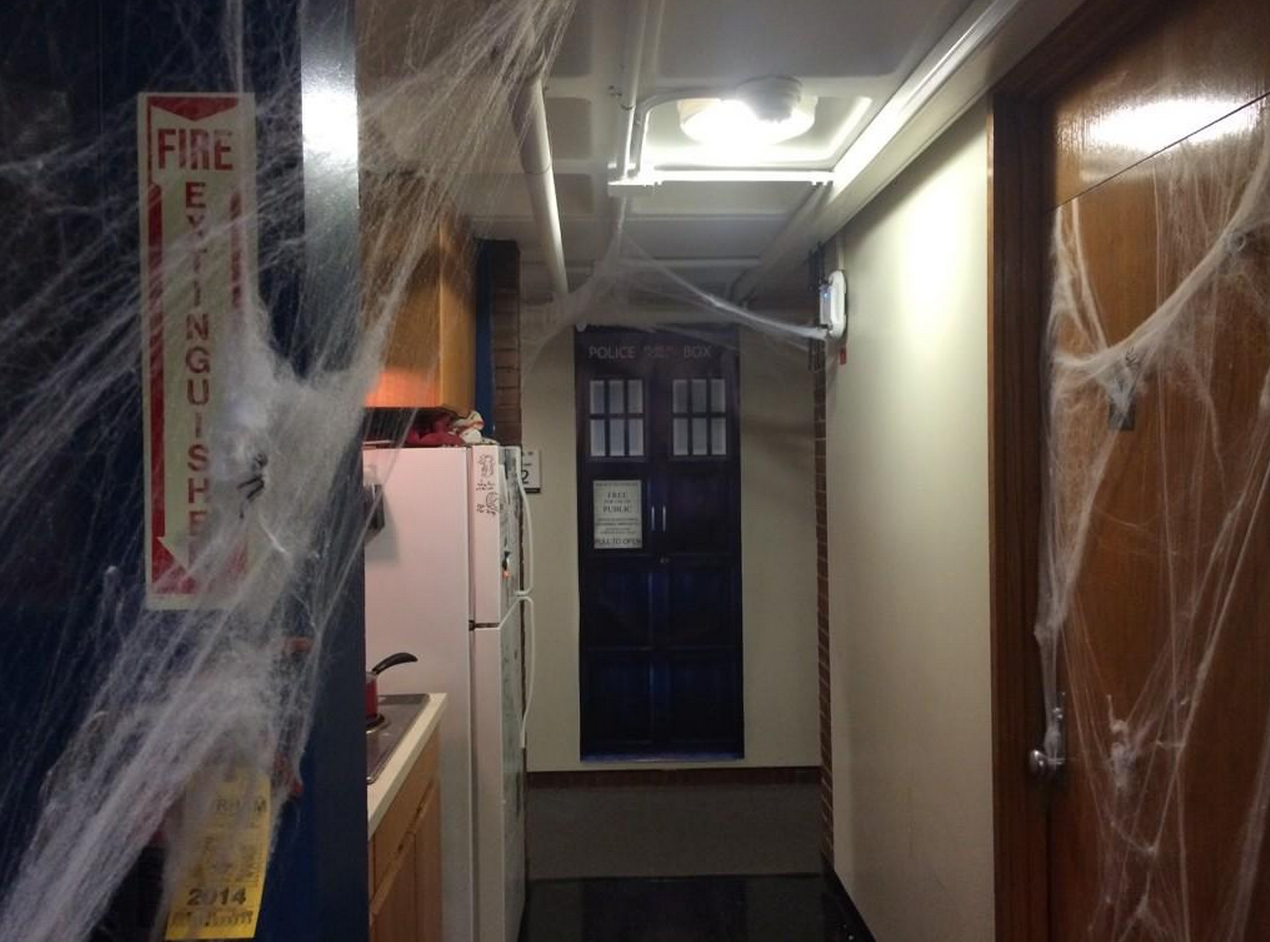 The day before Halloween, MacGregor had a dorm-wide study break in which we could eat fun pumpkin spice and apple-themed foods and carve pumpkins! Pumpkin carving is definitely one of my favorite parts of the holiday, and before this year I didn't really have enough time to sit down and actually do it. I carved two pumpkins this year, one with a jack-o-lantern within a carved pumpkin within the real pumpkin (a pumpumpumkinkinkin, if you will), and one with the headless horseman because I've been watching too much Sleepy Hollow. My friend Fejiro O. '18 also carved an owl! This was apparently her first time carving a pumpkin, so I think she has natural gourd-shaping talent.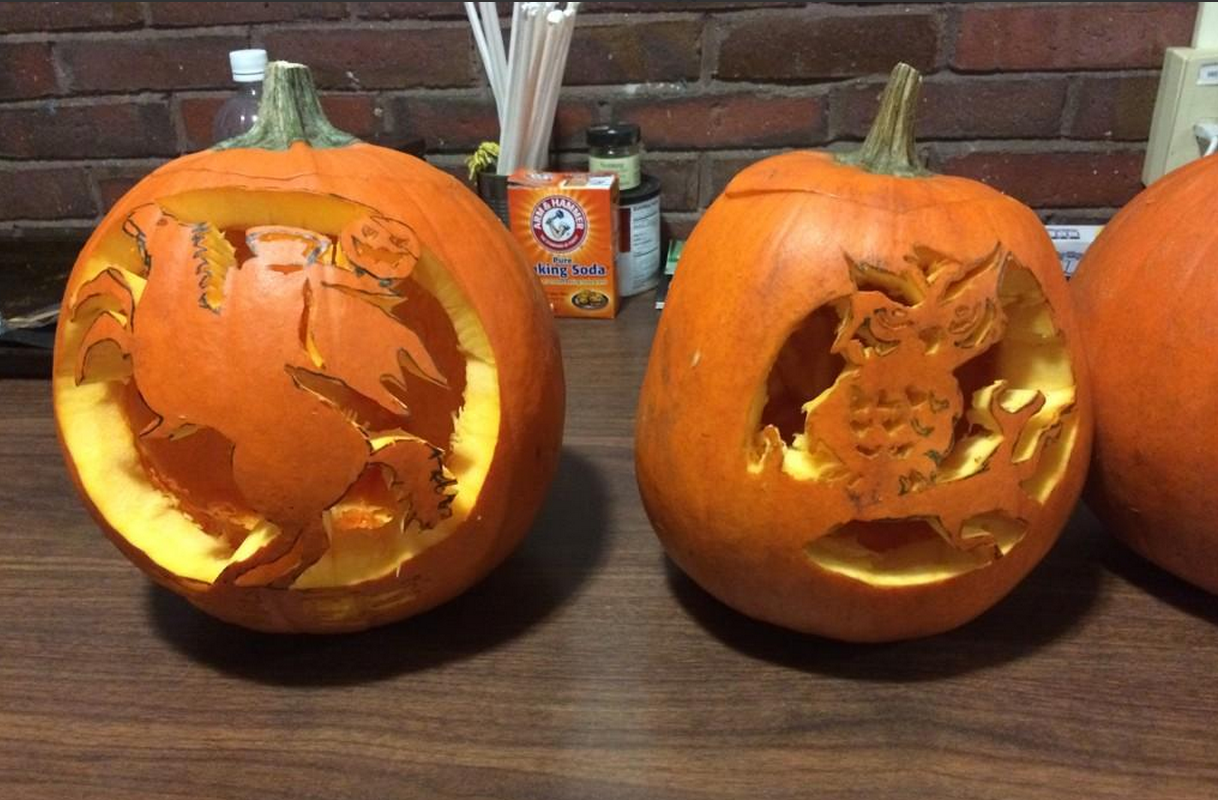 On Halloween, I didn't really do any trick-or-treating myself. Although other people in B-Entry decided to don costumes and wander around to all the MacGregor GRTs to get some treats. (I did, however, get some leftover Capri Sun juices that were being handed out by our GRTs).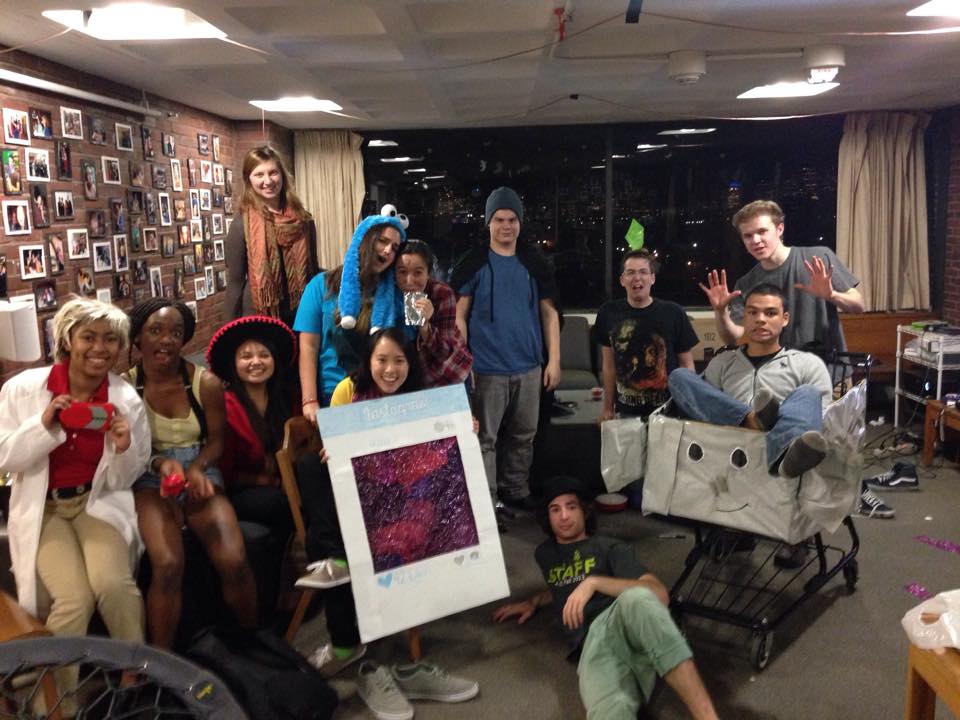 Instead, I watched a couple people play Blokus, put on Ghostbusters while making some pumpkin spice rice krispie treats with caramel stems, and then sat down and watched the latest episode of American Horror Story: Freak Show while eating said rice krispie treats with some of my friends. Nothing too eventful, but I guess that's the way I prefer my Friday nights.
Oh. I also made a bonus vlog last weekend featuring the Halloween Tag from YouTube. I didn't get around editing it until now (sorry I'm out of focus for like the first minute… vlogging struggles) and it's almost entirely unrelated to MIT, but you might learn some random Halloween-related things about my life. Bloggers are normal people too :)