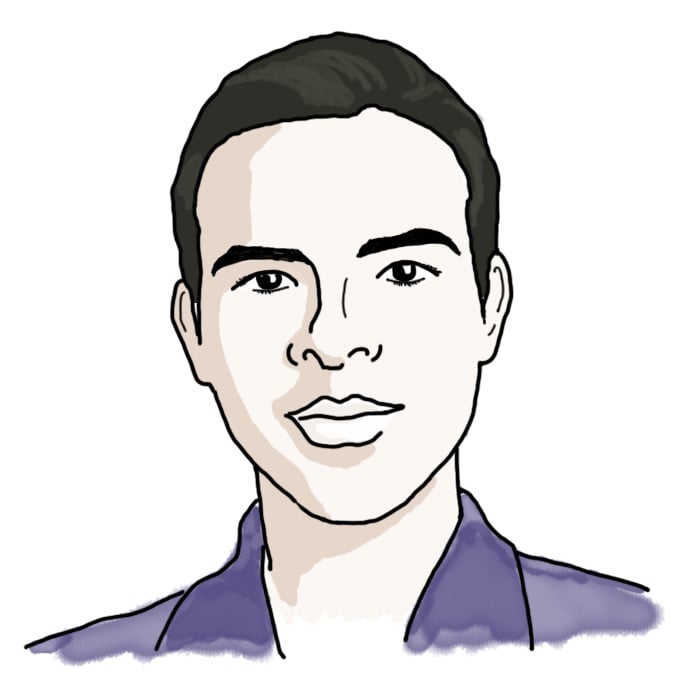 Harvard Social Enterprise Conference

by Erick P. '17
with a virtual reality demo that showed me the communities of Nairobi
"The Social Enterprise Conference brings together top leaders, practitioners, and students passionate about social enterprise. In our 17th year, the conference's content focused on the untold truths of Social Enterprise and challenge participants to dare to take the steps necessary to make a difference."
One of the great things about being at one of the top universities in the world is being right next to another one of the top universities in the world.
The conference took place on Saturday, March 5th at the Harvard Kennedy School and Sunday, March 6th at Harvard Business School, neither of which I've ever been to before. I really wanted to go but I had a pset due on Saturday and plans to hang out with friends Friday. So I stayed up Friday night watching Pineapple Express with a fraternity brother, then worked for six hours, finished by 8am, slept for three hours, woke up, had a nice cup of coffee, called up my friends inviting them to join me at Harvard that day, turned my MIT hat inside out, and made my way up to conference. AT MIT, they say you have to pick only two between academics, sleep, and social life, but I was damn sure going to squeeze in all three.

The Harvard Social Enterprise Conference had attendees and sponsors from all over the world. It was an honor to be able to attend and meet amazing people who shared such a strong desire to have a positive impact in the world.

Aldrich Hall, part of the Harvard Business School and the location of some of the panels on the second day of the conference.

This is a study hall inside of Spangler Hall. A study hall. I don't know how people could study in a place like this. I'd be too distracted gawking around at the chandeliers, the mahogony floors, the fancy rugs, the leather chairs, and the exquisite atmosphere.

Rich Corinthian leather.

At the Untapped Talent: Breaking Down Barriers to Employment panel. Afterwards I got to talk to one of the panelists, Jordyn Lexton, founder of Drive Change, locally sourced food trucks that hire, teach, and empower formerly incarcerated youth. I shared the story of our jalapeño bacon mac and cheese campaign my friends and I did a few months ago and Jordyn was extremely impressed at how far we've come and how far we plan to go.

Back to the Future: Impact Investing. Another panel on the second day of the conference expaling impact investments, investments into companies made with the intention to generate a measurable social or environmental impact alongside a financial return.
—
These panels were great, but the real stealer of the show came towards the end of the first day during a virtual reality demo, where I watched an eight-minute virtual reality film called "Inside Impact: East Africa". The film is part of the Clinton Global Initiative and documents President Clinton and Chelsea Clinton's trip to East Africa in spring 2015 and how the Clinton Global Intitiative is changing lives and empowering communities.
I put on the glasses and just like that, I was teleported to Bill Clinton's office, where he was briefing me on the initiative. I listened to him at first, but soon I became distracted and started spinning around on my chair and looking outside his office window.
Suddenly I found myself in downtown Nairobi, Kenya, in the middle of the day. I was sitting behind a merchant's table at a marketplace as I looked around, noticing the skyscrapers and the busy traffic around me.
Then I was teleported to Kibera, the largest slum in Africa, but only a short distance away from Nairobi. I was sitting on the railroad tracks overlooking the slums. I could practically feel the heat wave over me and hear the mosquitos buzzing around.
I then sat in a classroom at the Farasi Lane School back in Nairobi. A teacher trained by the Discovery Learning Alliance (DLA) was teaching her students about malaria prevention. I listened to the class, how it was taught, and how the kids answered the questions.

Image courtesy of the Clinton Global Initiative. With the virtual reality headset I could see the classroom and even look directly behind me to the kids sitting in the back seats.
Afterwards, I "met" with a Solar Sister Entrepreneur in rural Karatu, Tanzania. A solar panel on her roof charges a generator and provides her house with power, but she also sells solar-powered lights, cookstoves, and other goods.
Then I attended the Starkey Foundation's public hearing aid fitting in one of the neighborhoods. I watched a little boy regain his hearing and react to the snapping of his mom's fingers and her subsequent tears of joy after the hearing aid was put into his ear.
After the experience ended, I took off my googles and was back in the basement of the Harvard Kennedy School, speechless. I travelled halfway around the world and experienced the lives of six different people in eight minutes. The experience connected me a lot more with the communities in Nairobi, Kibera, and Karatu, and I see so much potential for how virtual reality could bring us closer in the future. I decided right then and there I was going to get a virtual reality headset for myself to start messing around and developing for it.
I stood up, walked over to the table, put the goggles down, pulled out my phone, went on Amazon.com, and bought myself a Samsung Gear VR. If you guys want to get involved as well, I suggest buying a pair or getting the much cheaper Google Cardboard, which works with any phone, or even just finding a virtual reality group near you. There's tons of virtual reality Facebook and Meetup groups you can join.