Last week was MIT in Hard mode. Psets, a midterm, papers, interviews, presentations, you name it. Plus basketball practices started Monday. My Google calendar was a solid block of commitments from ~8-8, and the remaining hours were spent in meetings, labs, and libraries, trying not to get smashed by said commitments.
Anyway. I've slept an inordinate amount this weekend and finally feel ready to rejoin society. Today I woke up and looked out my window and saw some pretty trees. Thus began an afternoon solo adventure to see all. of. the. pretty. trees.
Through a combination of biking and walking, I traveled through God-knows-where in Cambridge and Boston, looking for any and all signs of fall. My only directive was to maximize the number of trees I saw, and the only constraint was the location of BlueBike stations (BlueBikes are shared bikes that you can find at stations all around the city. You get to check them out for 30 mins at a time before you need to find a station to check in). This general lack of planning and direction at one point led to me being lost and cold on an overpass above the Mass Turnpike, with the skyline of downtown fading into the horizon. Other than that, it was a successful trek.
---
This is my 4th year here and I've never actively sought out fall leaves. It's still a bit early for the Full New England Autumn Experience, but some parts of campus are already very fall-y . For example, the trees in the Z Center parking lot are more beautiful than parking lot trees have the right to be.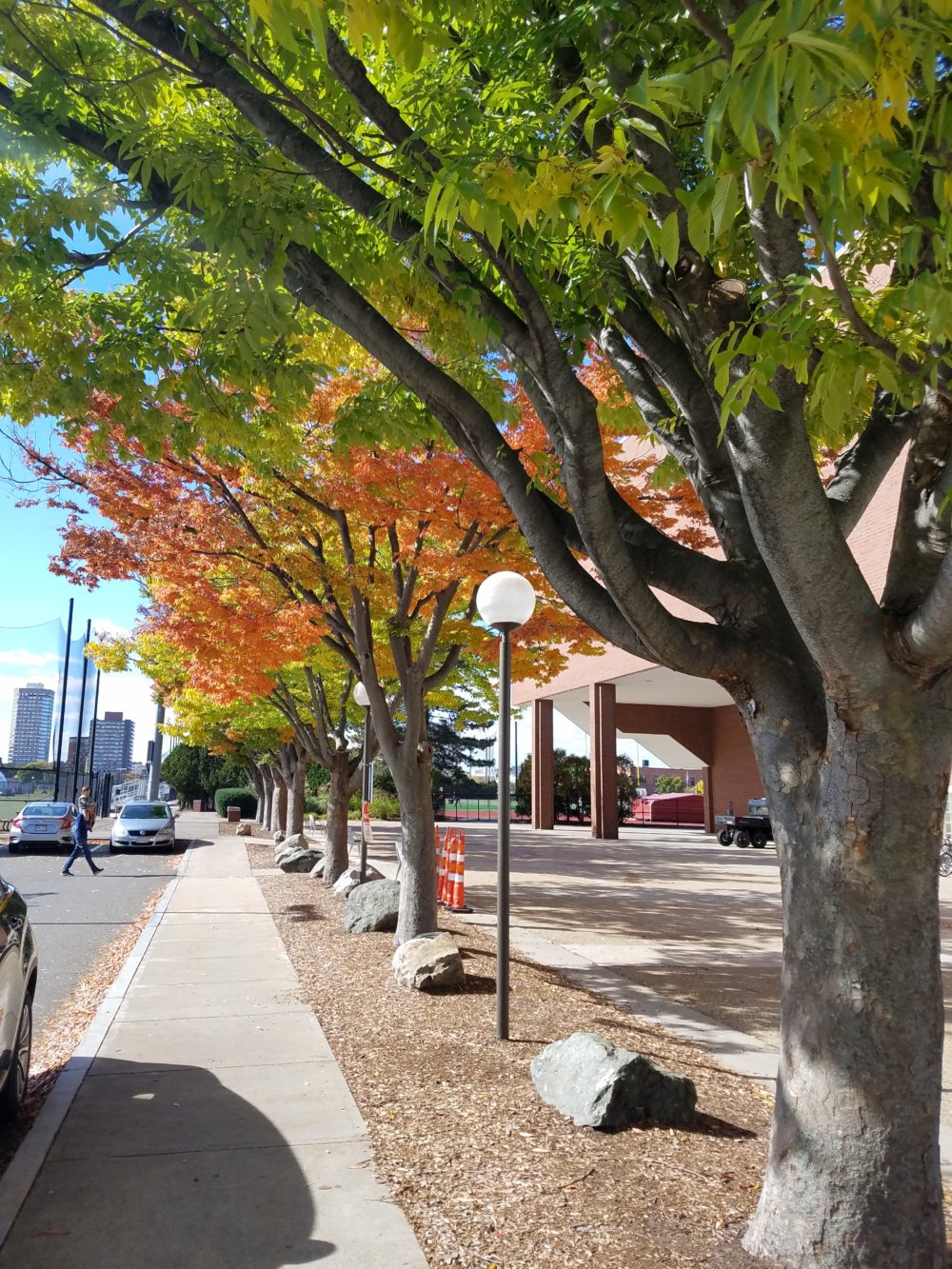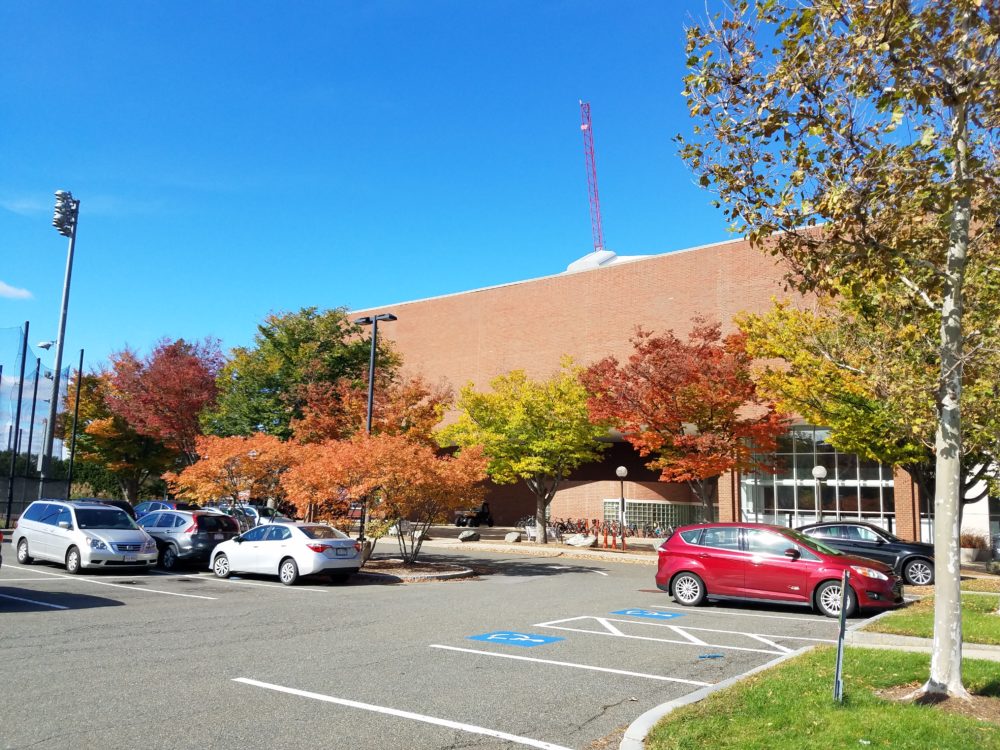 From here, I grabbed a bike and headed across campus to the Dome, with every other tourist in Boston. The big trees on Killian are still predominately green, but one in particular has decided to be yellow.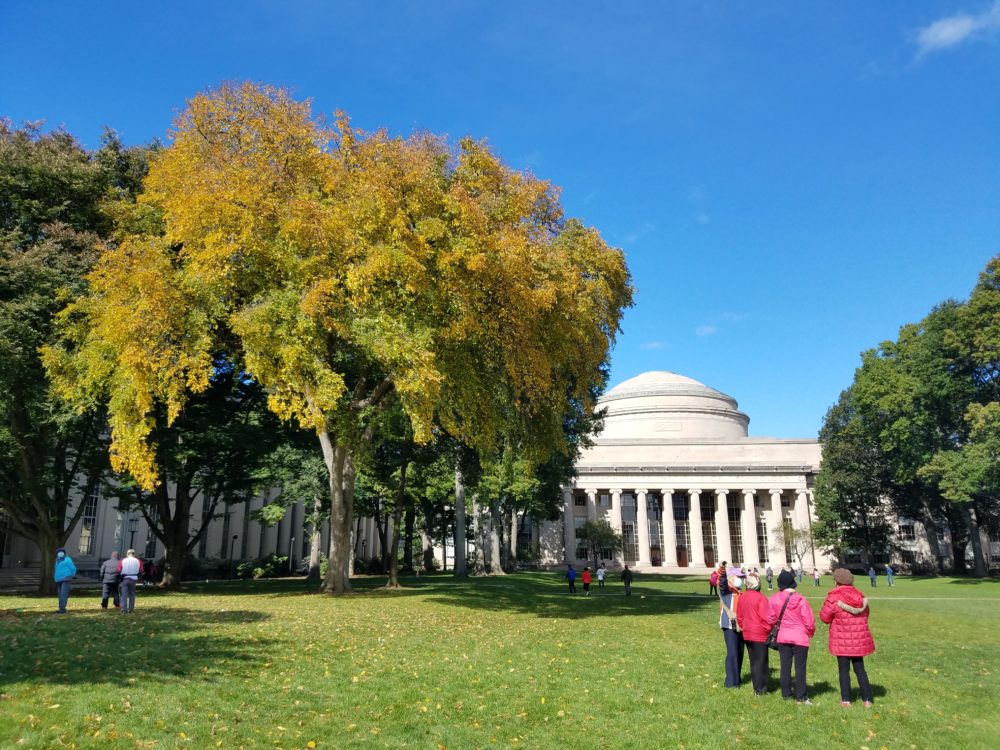 Next up was the river, my favorite part of Boston. These are the trees I can see from my dorm window. They're just starting to turn, so every shade of green, yellow, orange, and red is present.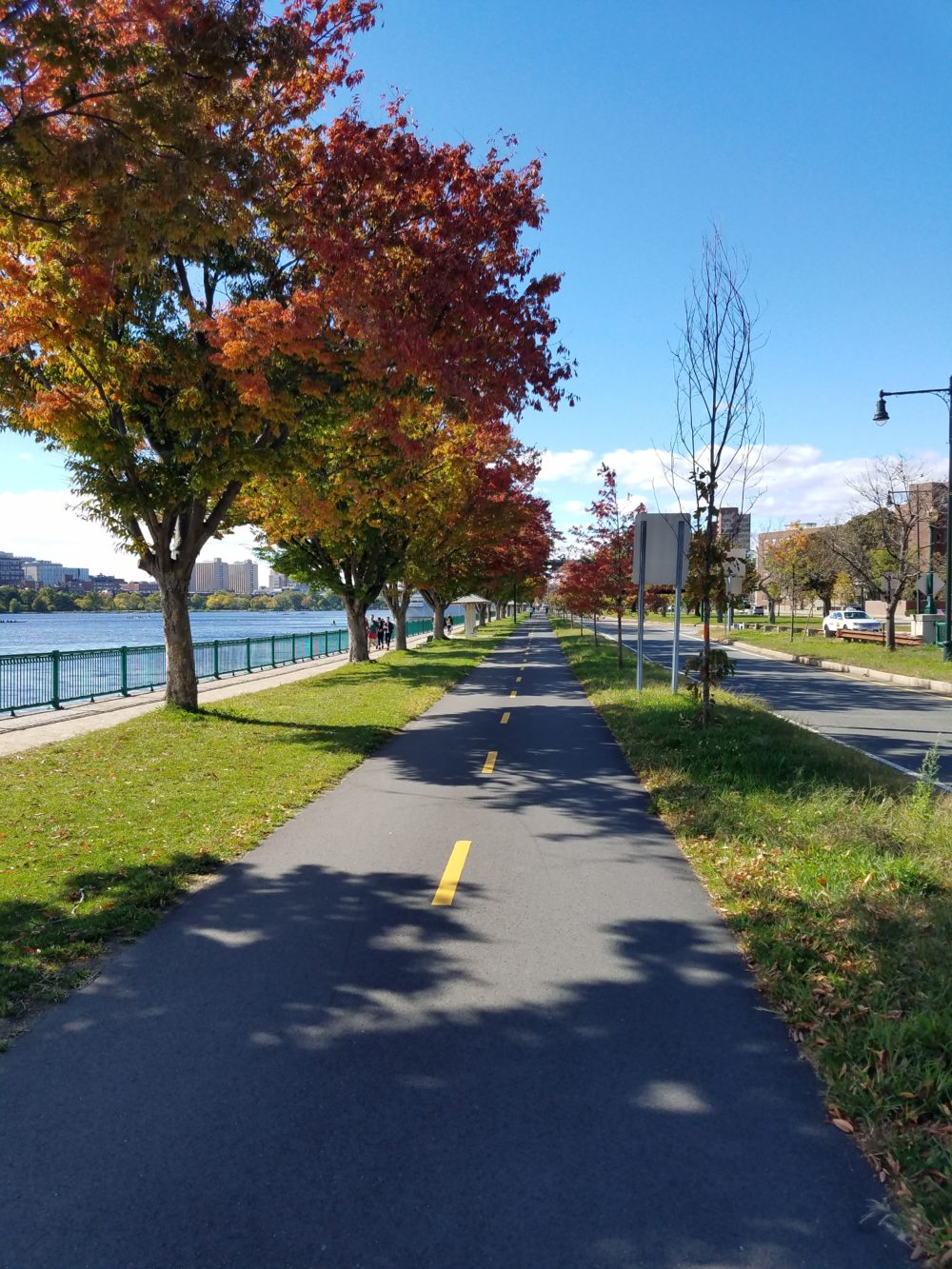 I forgot the Head of the Charles is this weekend! The HOTC is a huge crew regatta and the Charles was full of boats. I had no idea what was going on, but everyone seemed pretty fast.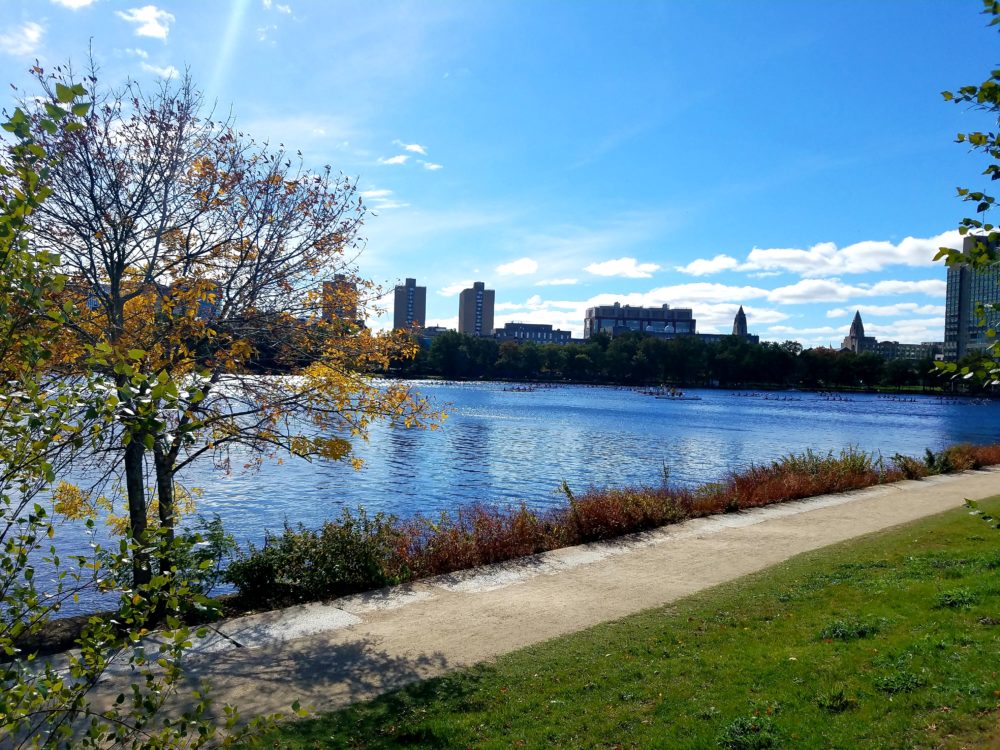 More leaves spotted in a park along the river.
I'd already seen some city trees and river trees, so I turned off into the heart of Cambridge to find some residential trees. For whatever reason, they were mostly yellow.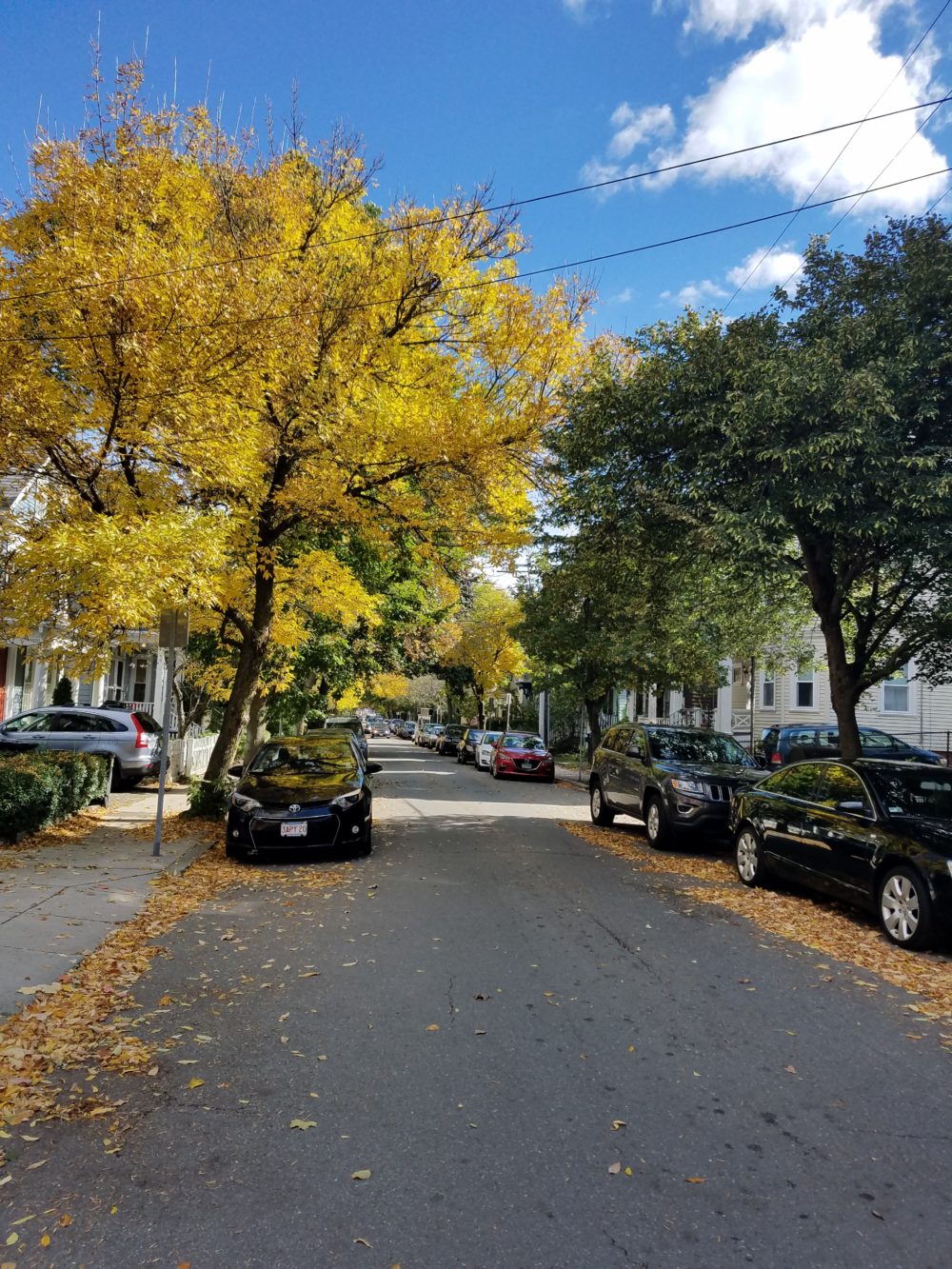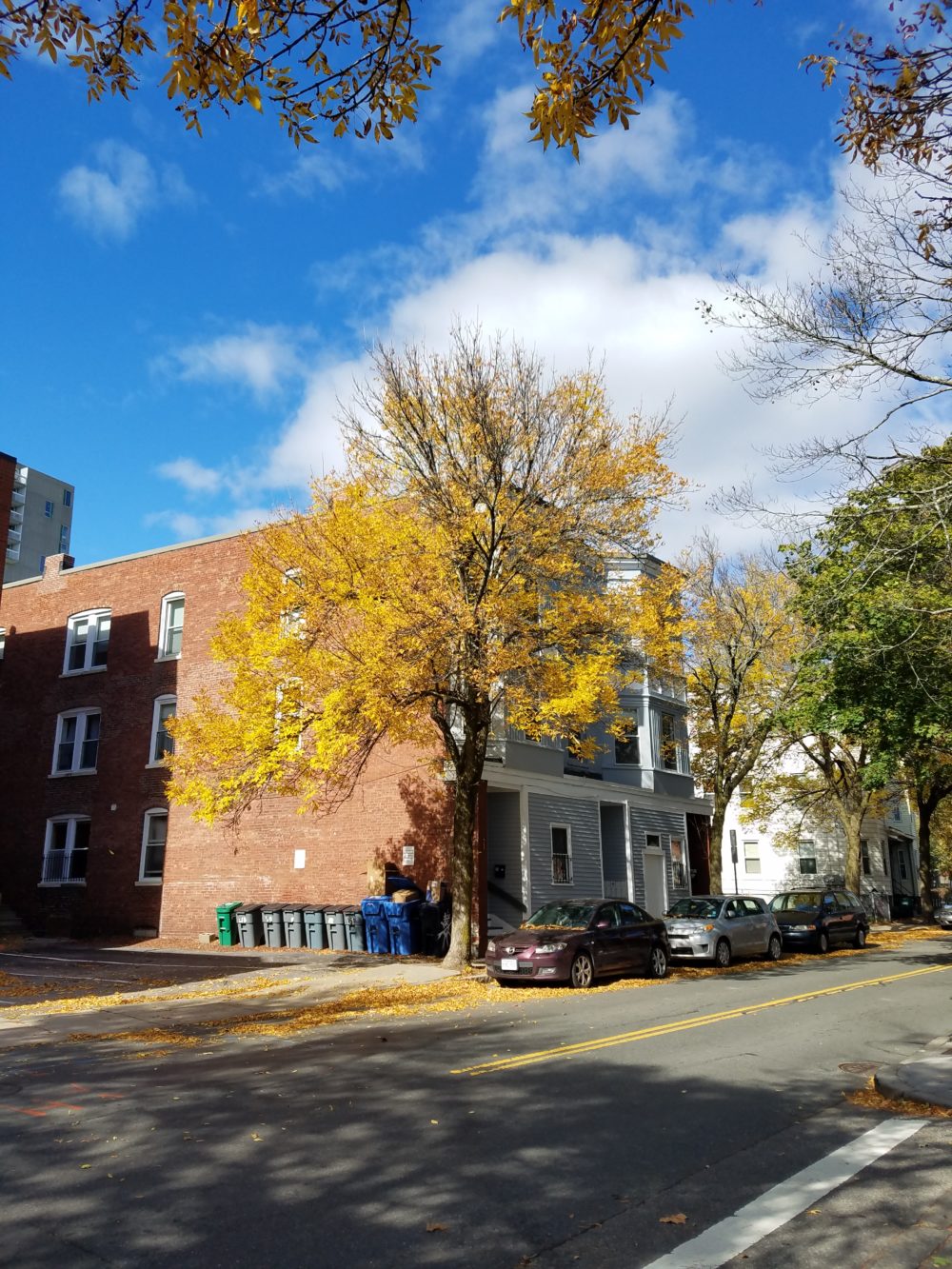 I'm still unclear how I ended up at Harvard, but there I was. There were some okay-ish trees there, definitely nothing close to the MIT ones though.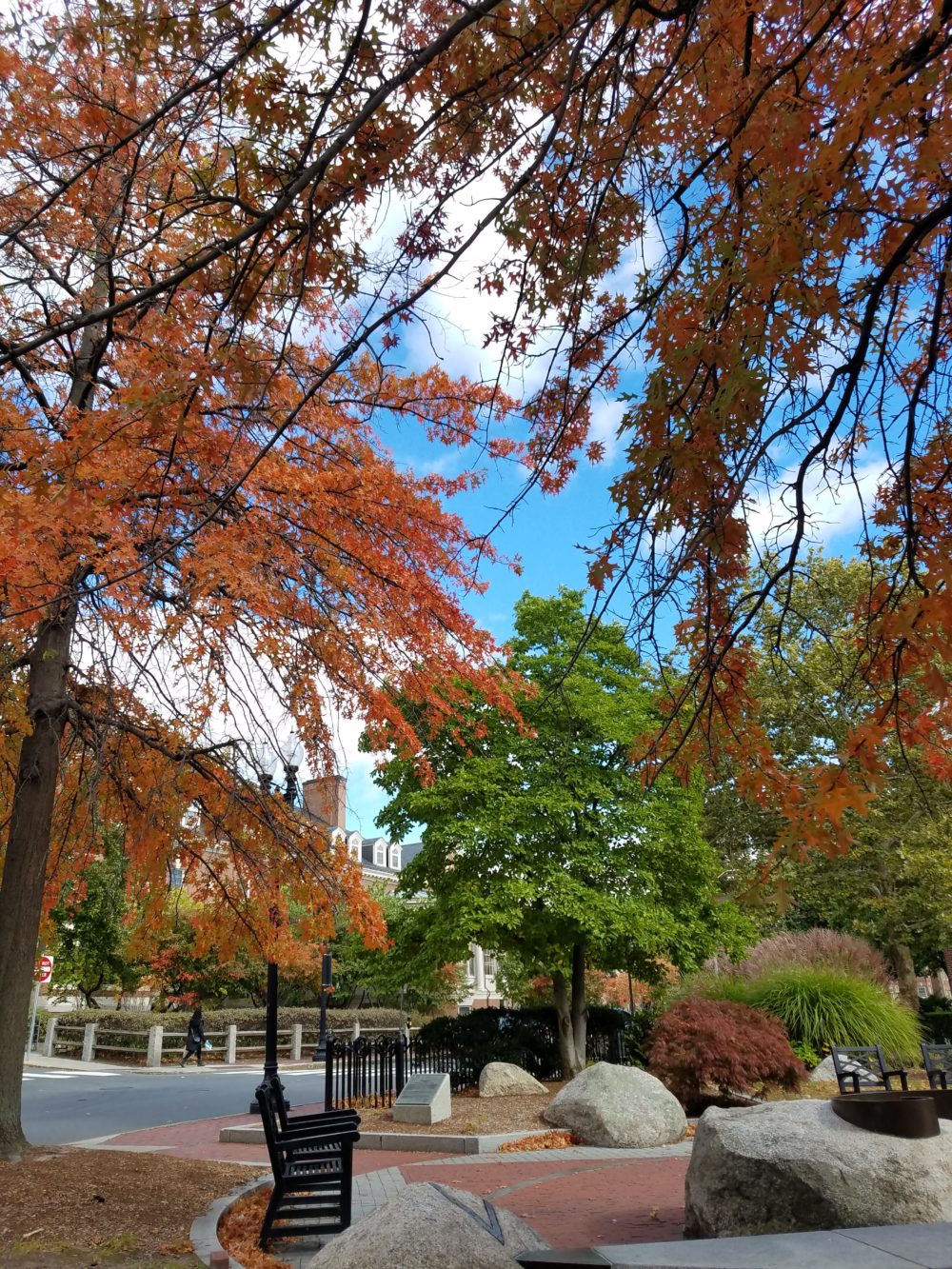 I found the Head of the Head of the Charles! There was a street fair and a lot of people eating fried food and watching the regatta.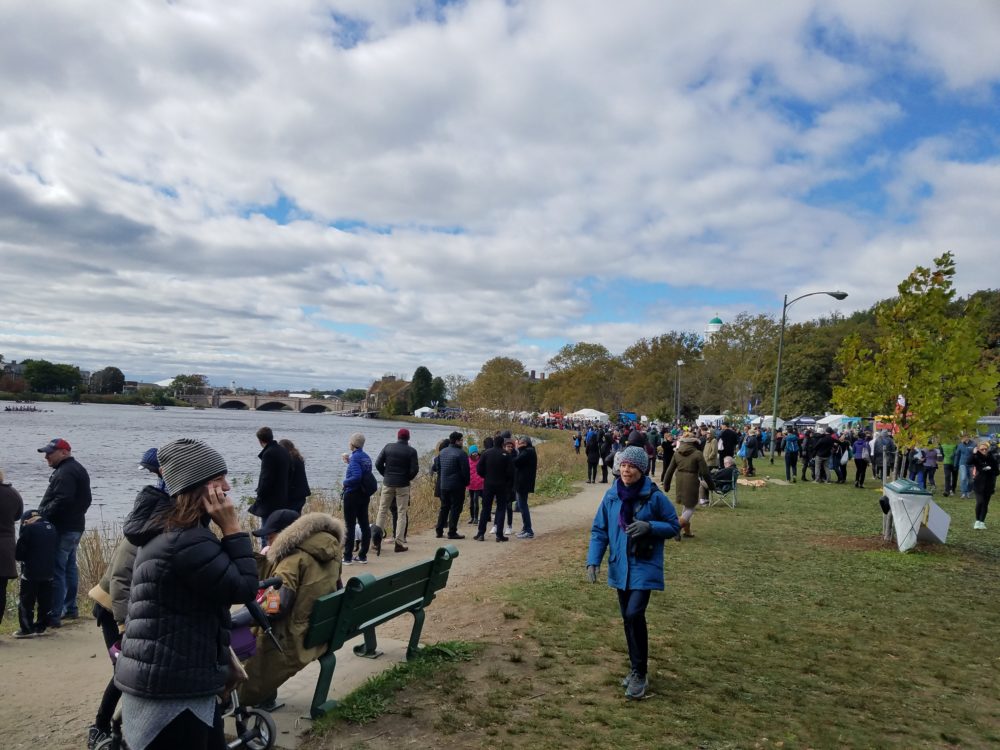 This is the exact moment that I made a critical mistake. I stood on a footbridge to watch the crew teams for a while, and then crossed the river to find another BlueBike station.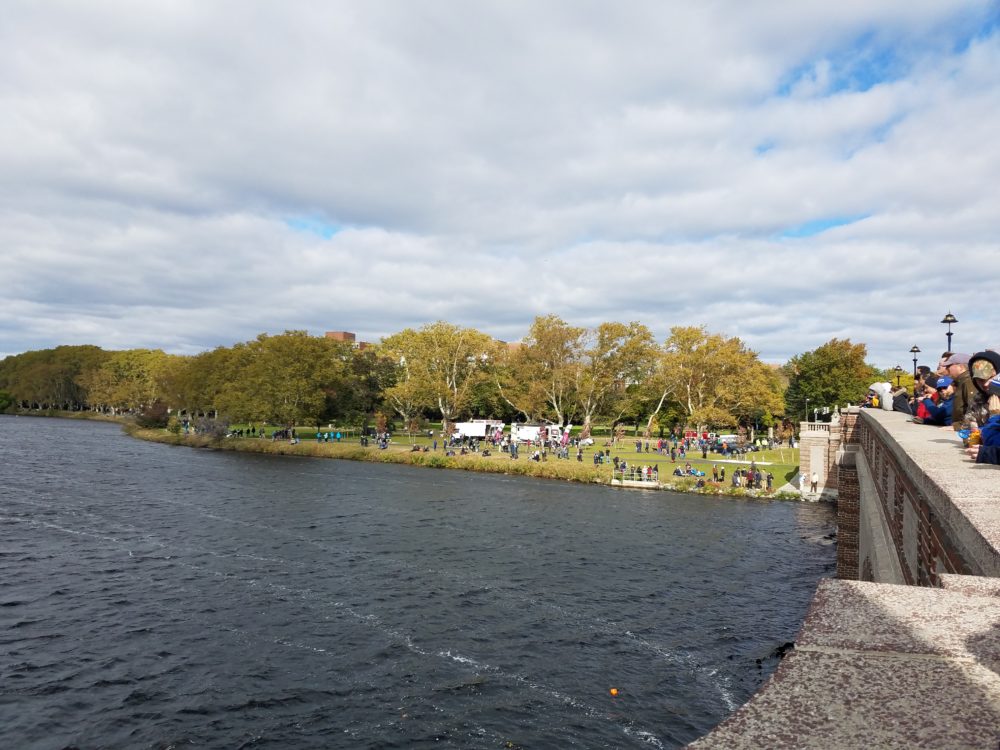 A long, convoluted walk through an unfamiliar area eventually led to a bike station, which just meant I could take wrong turns more quickly. Suddenly I was far, far from home.
There are no pictures from this era because I cold and lost somewhere in downtown Allston neighborhood (which is actually a lovely place that I had no idea existed). I eventually found my way back by walking in the direction of the Prudential Center, which was visible off in the distance.
I'm now back safely in my room with the view that started it all: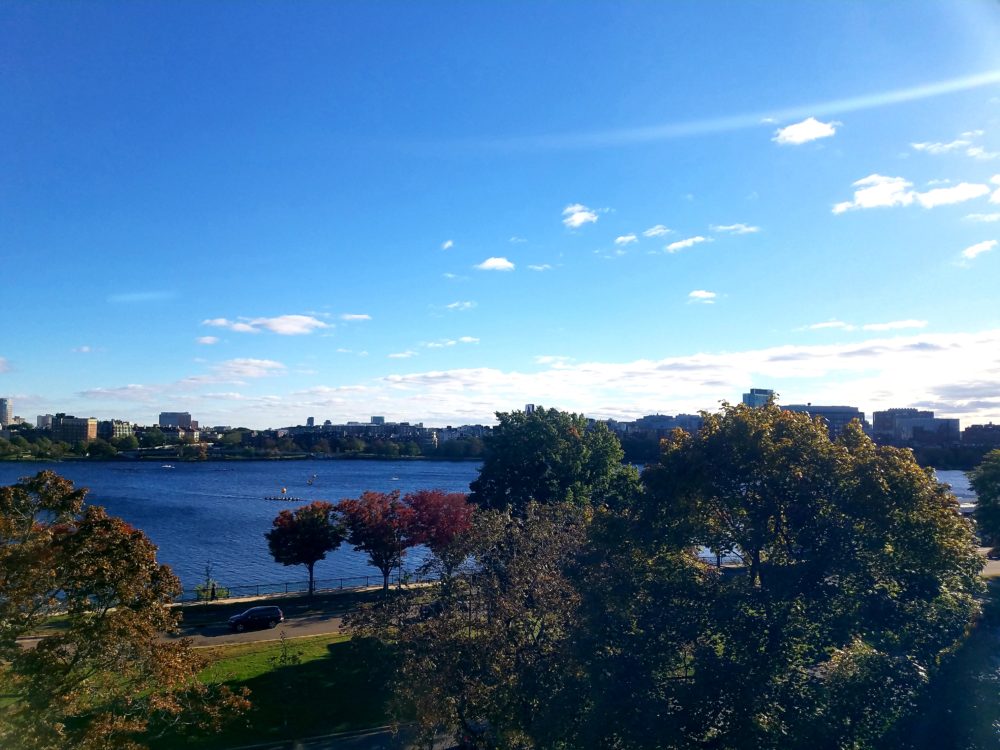 I've concluded that, a) it's officially cold out, b) it's still a tad early to frolic in the fall foliage, c) there's a lot of Boston left to explore before I graduate, and d) I should do this more often.