It's my 3rd year at MIT. I've lived in 3 different dorms. My current room is a triple. It's on the 3rd floor.
~~~coincidence?~~~
Yeah, probably.
I want to talk about The Dorms though, because, a) It's housing renewal season so I've been thinking a lot about where I want to live, and b) CPW is this week, so if you're a prefrosh you're likely going to be checking them out and maybe even staying in one (yay!).
Full disclaimer: This is going to be mostly about Maseeh because that's my current home, but I've also spent a year each in Simmons and Baker, so if you have any questions about them feel free to ask in the comments!
3 Best Parts of living in Maseeh
1) It's new. Or at least it feels that way. Maseeh used be a swanky hotel in the early 1900's, then it was a grad dorm for 70 years, so it's only had undergrads since 2008. It still has a hotel-ish feel, or at the very least you can't tell that thousands of ~20 year olds have lived here.
2) The proximity. All of my classes are just across Mass. Ave. This wasn't something that I considered when moving in, but being able to leave for class 3 minutes before it starts has been a game-changer.
3) Dining. There is a constant stream of food from the Howard Dining Hall.  Maseeh is the only dorm that serves lunch, and it also does late night dining. Translation: you could eat practically non-stop from 8:00AM until 1:00AM if your heart desires.
3 Not-the-Best Parts of living in Maseeh
1) You need your MIT ID to access the stairs/elevator. This is petty and I get that dorm security is a thing, but I'm always afraid of forgetting my ID and being trapped in the lobby for all eternity.
2) White walls. There's a lot of them. On the plus side, it really motivates you to add your own posters etc. to your room.
3) No river. This is also a minor inconvenience that is very specific to our room since we live on the wrong side of the hall, but it matters to me so it's on the list. Last year in Baker I had a room facing the Charles River and I miss that this year. In the winter I could watch snow fall on the frozen water, and in the spring I would wake up every morning to the sound of crew teams rowing up and down the Charles (…as well as the charming sounds of rush hour traffic on Memorial Drive. You win some, you lose some).
3 pictures of my room
This is sort of what my room looks like. For being nearly a square, it was way too hard to take pictures of.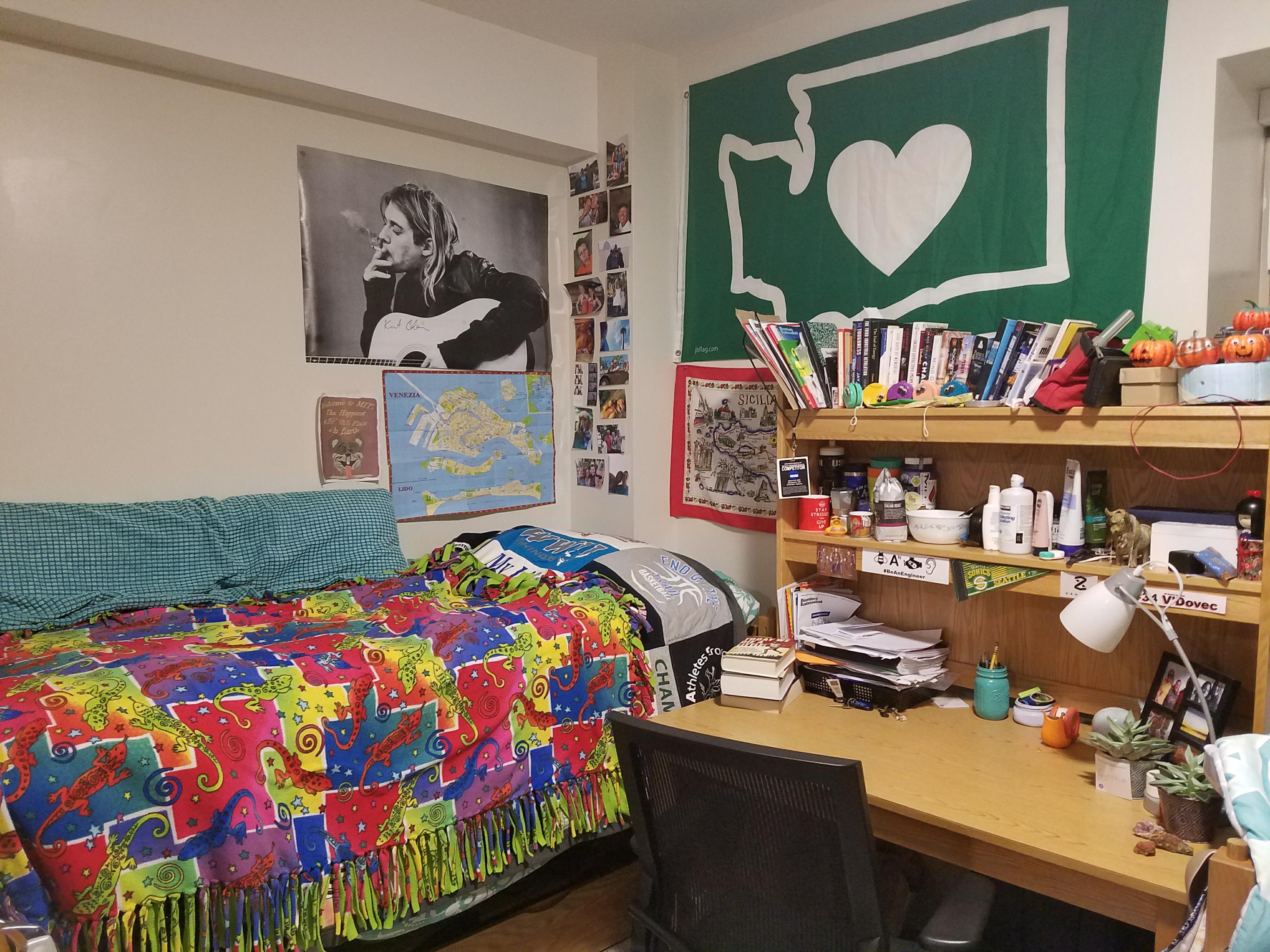 This is my corner. My aesthetic is semi-organized chaos.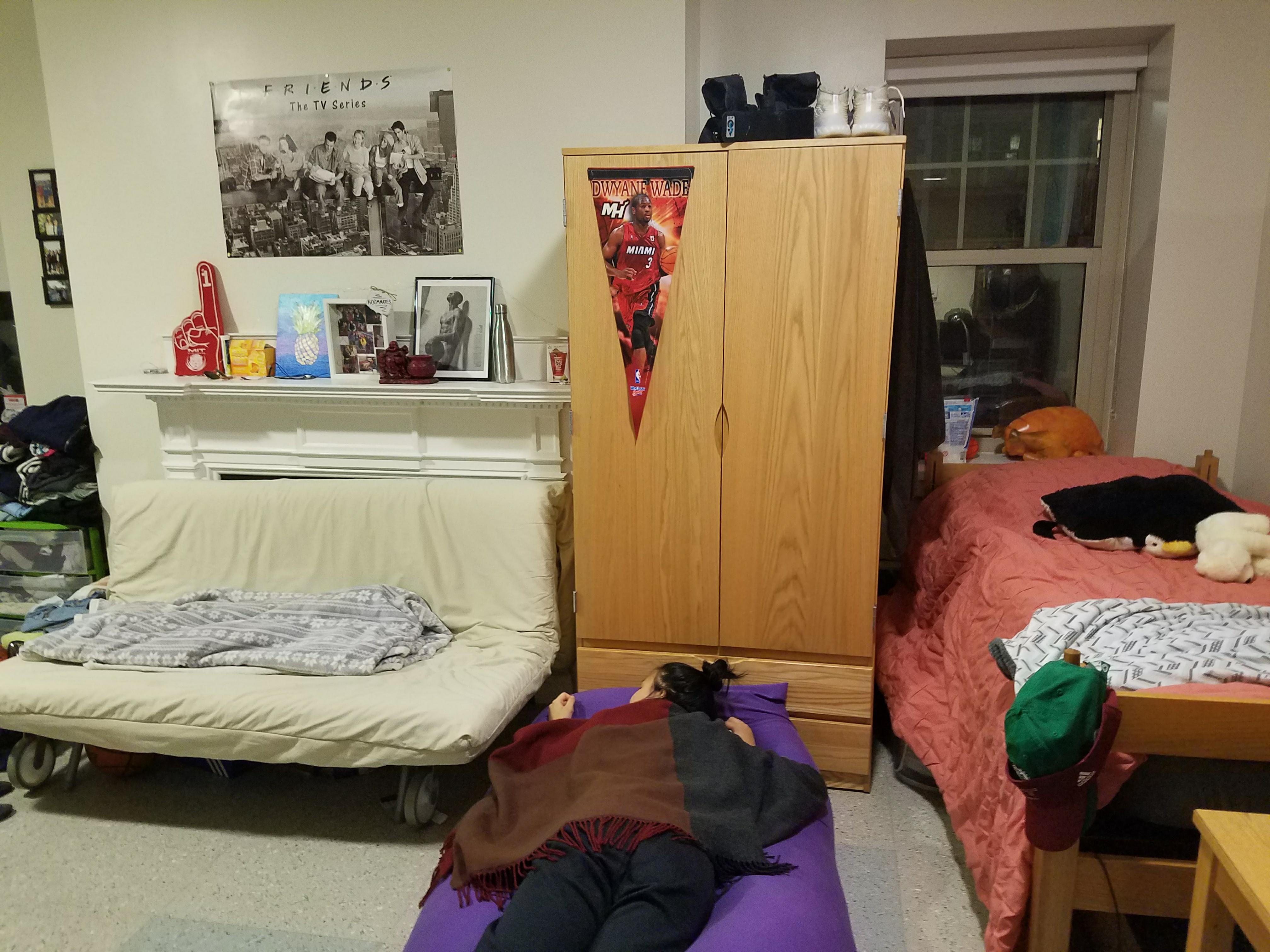 Cindy S. '20 demonstrating proper use of the bean bag. Also, we have 3 windows(~~~coincidence?~~~)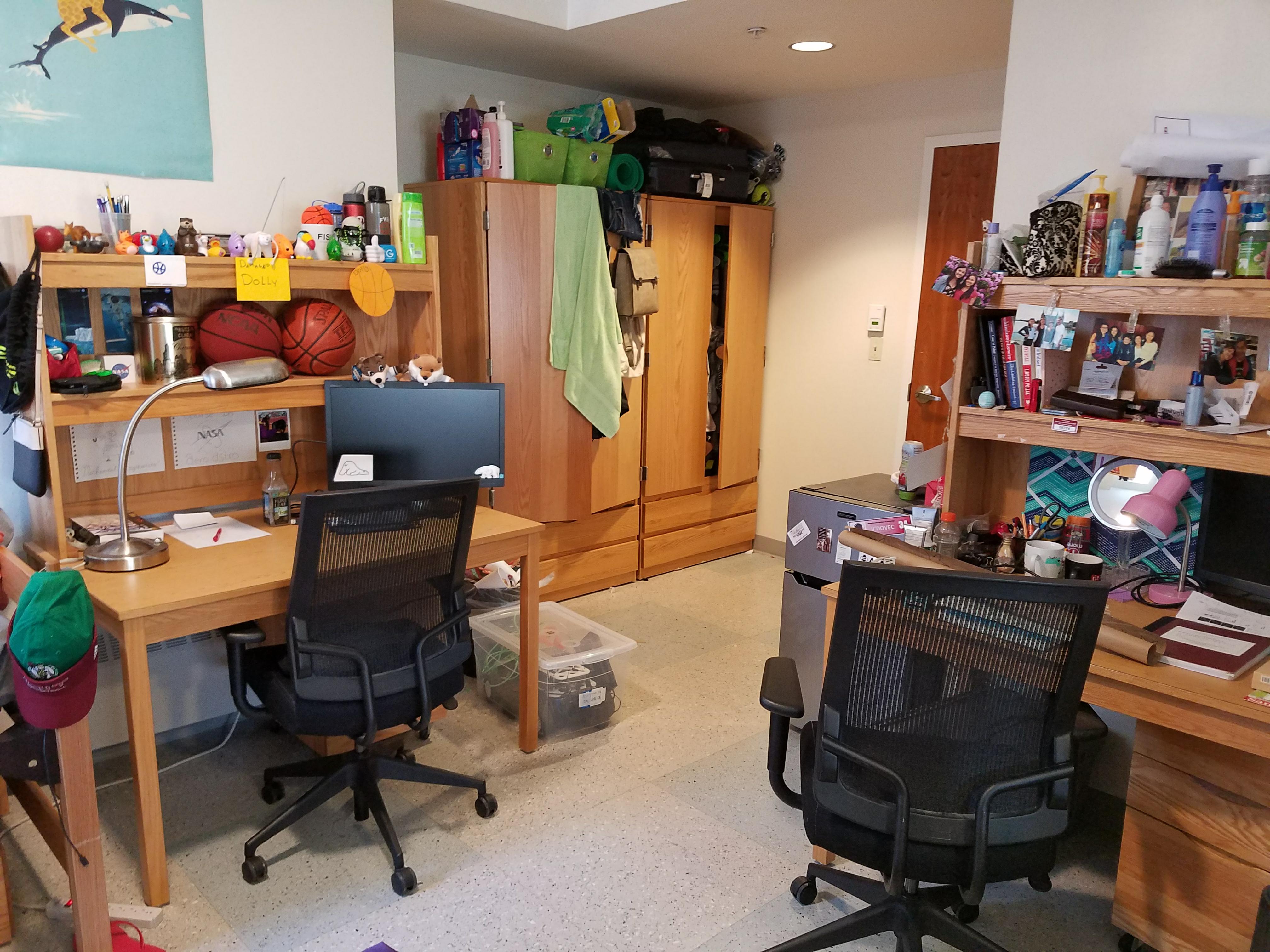 Hallway/desks/wardrobes/fridge
3 key features of my room
1) Fireplace. There are a few unique parts of Maseeh, and the non-functional fireplaces are one of them. Ours is covered by the futon in the second picture above, but this is what it looks like: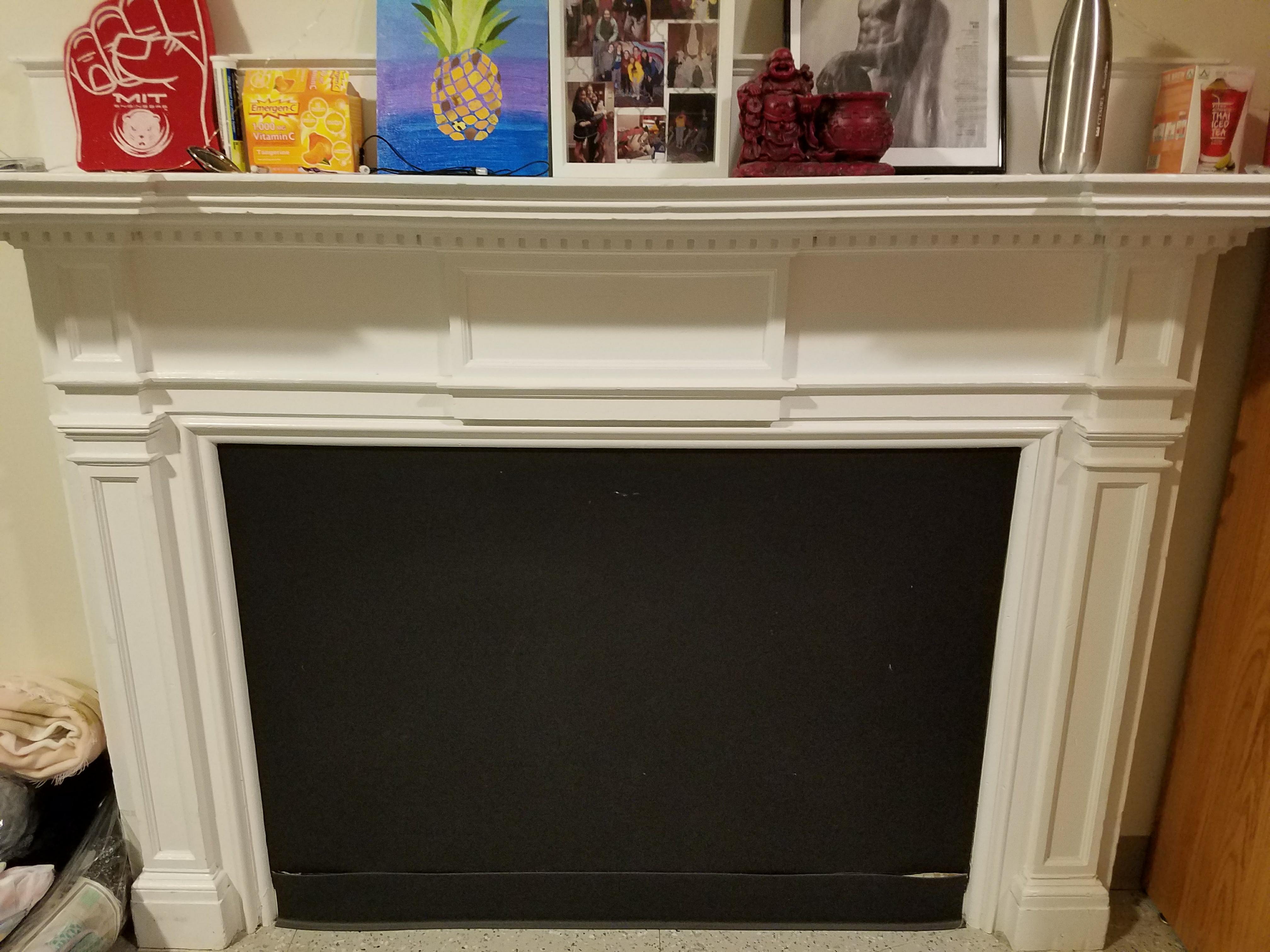 2) Random pillar. We were blessed with this lovely, awkwardly- located pillar. We use it to hold calendars and sticky notes and the like: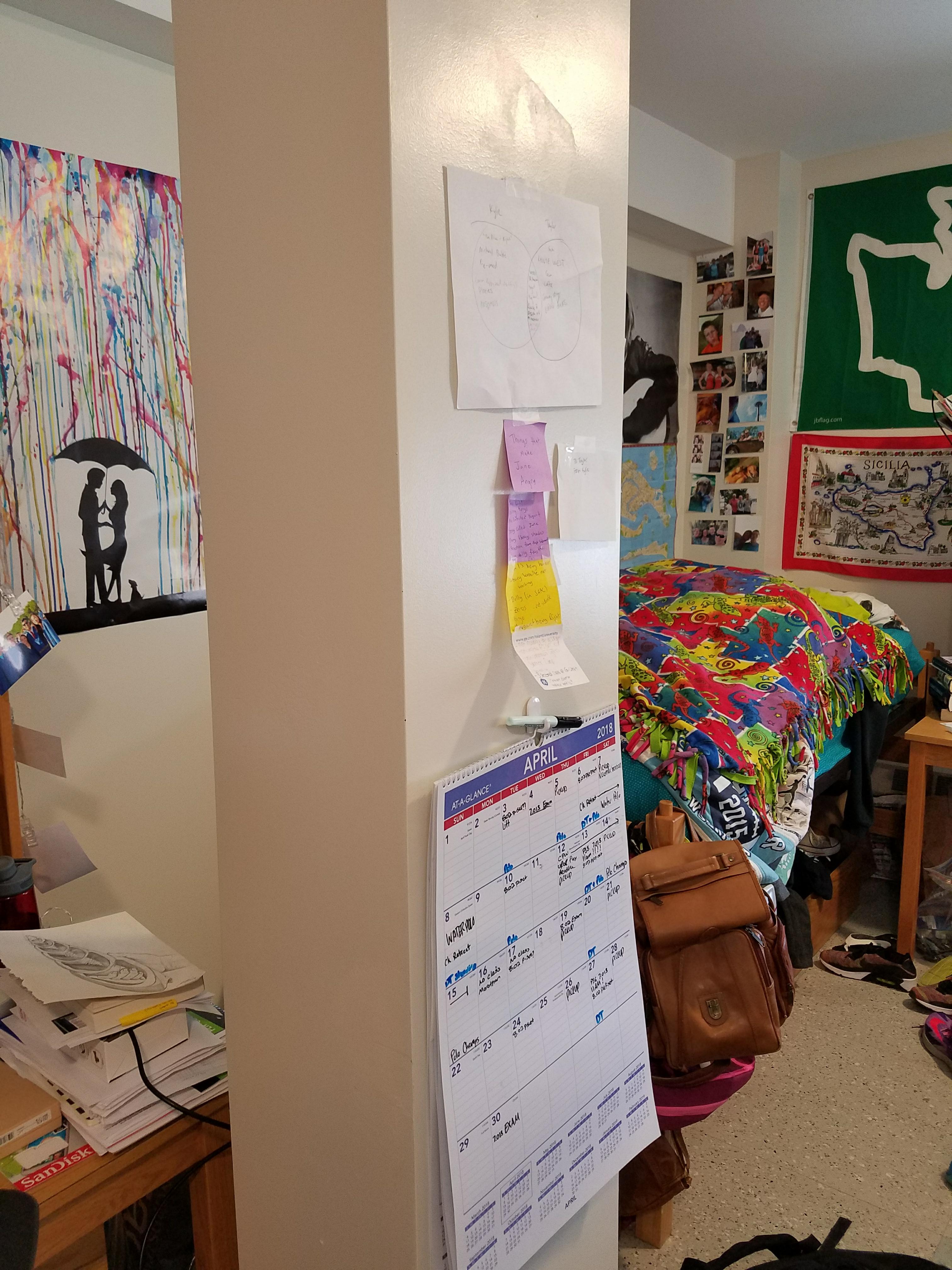 3) Floating cubes! Everyone gets a little wheelie storage/moving desk cube thing. Clearly they are hard to describe in words, so here's a pic: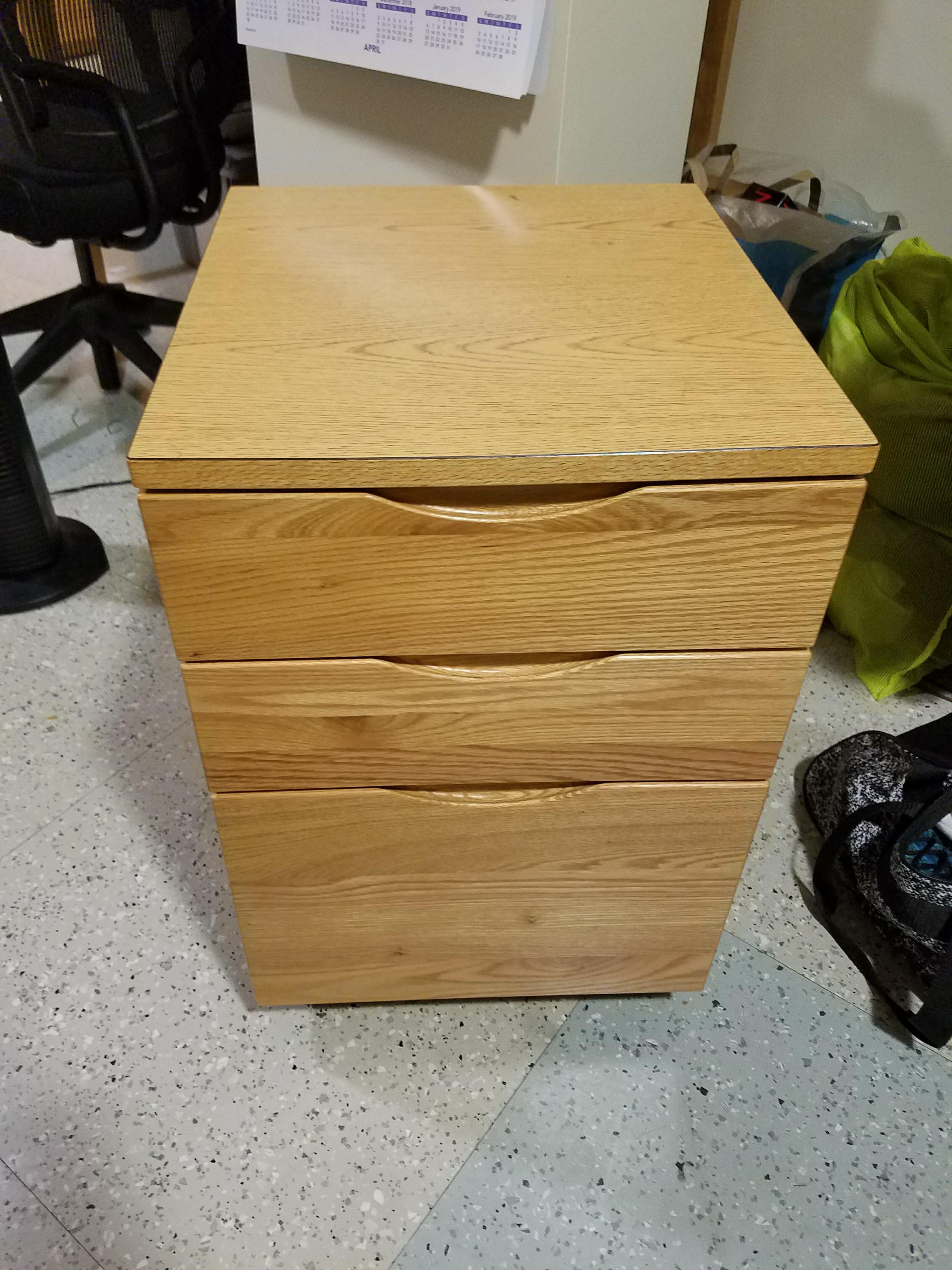 3 pictures of the basement
I spend a decent amount of time in the basement, because why not. There's food, water, entertainment, and places to study, so I'm actually not sure why I ever leave. (not pictured below: kitchen, music room, media room, computer cluster).
1) Weight room. For when you have the motivation to work out but not the motivation to walk 3 minutes to the Z Center: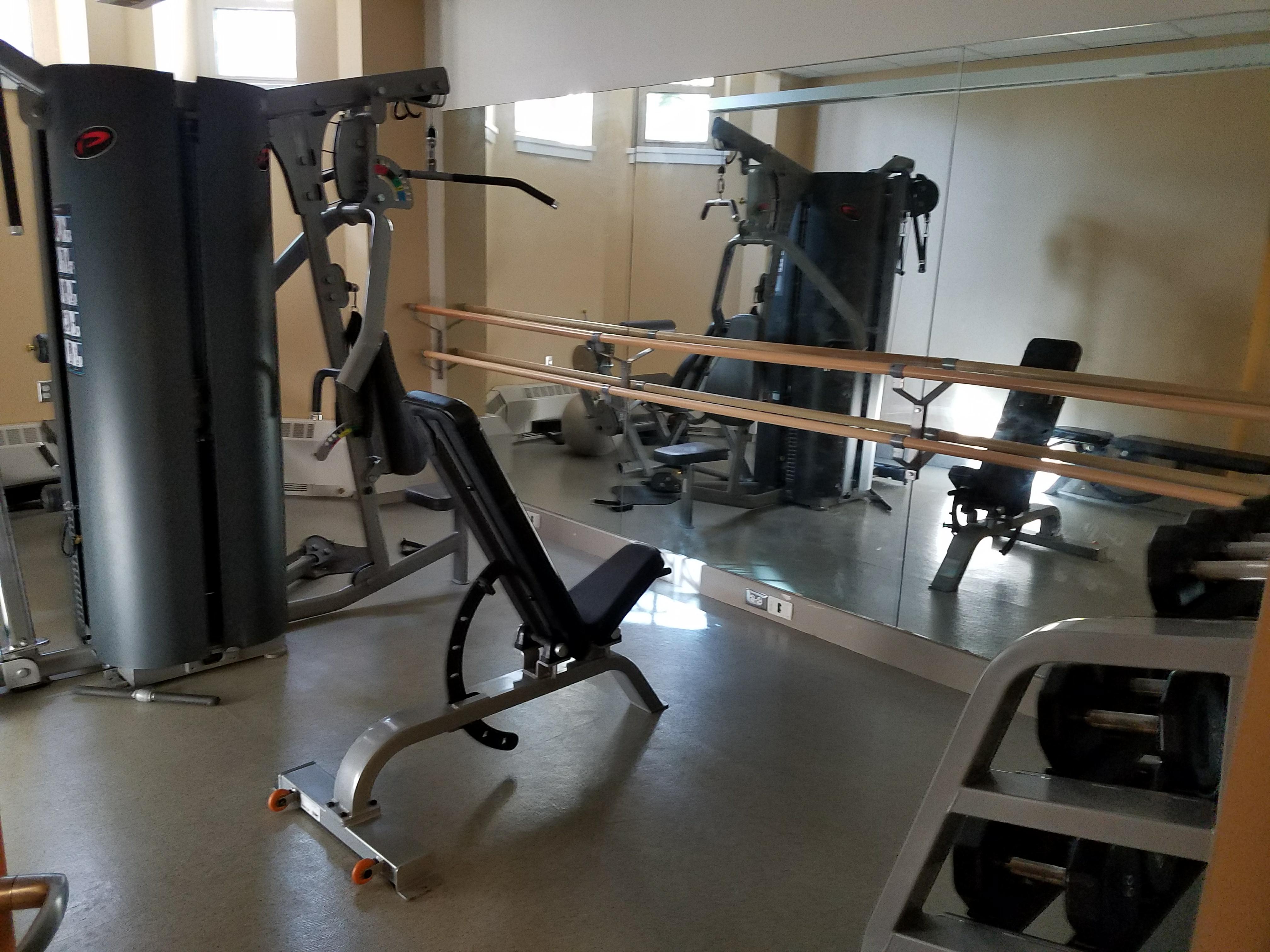 2) Study areas. There are many study rooms and spaces in the basement. I picked this one because I like the chairs: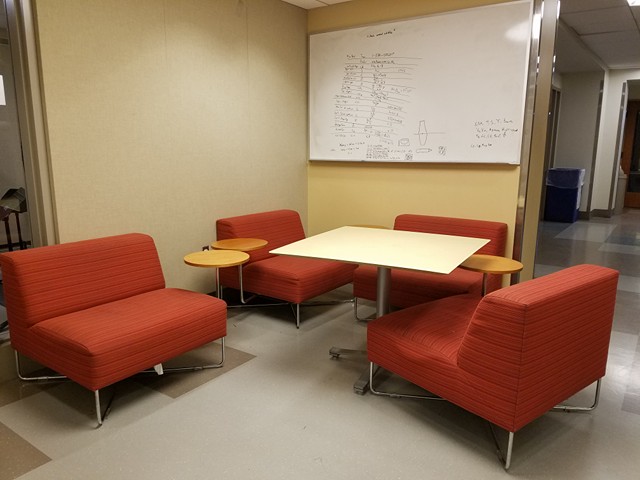 3) Room of Requirement. I have no idea what this room is actually called, but it does it all. What do you want to do? Erg/elliptical/bike/run? Watch TV? Play pool? How about piano? Maseeh basement has you covered: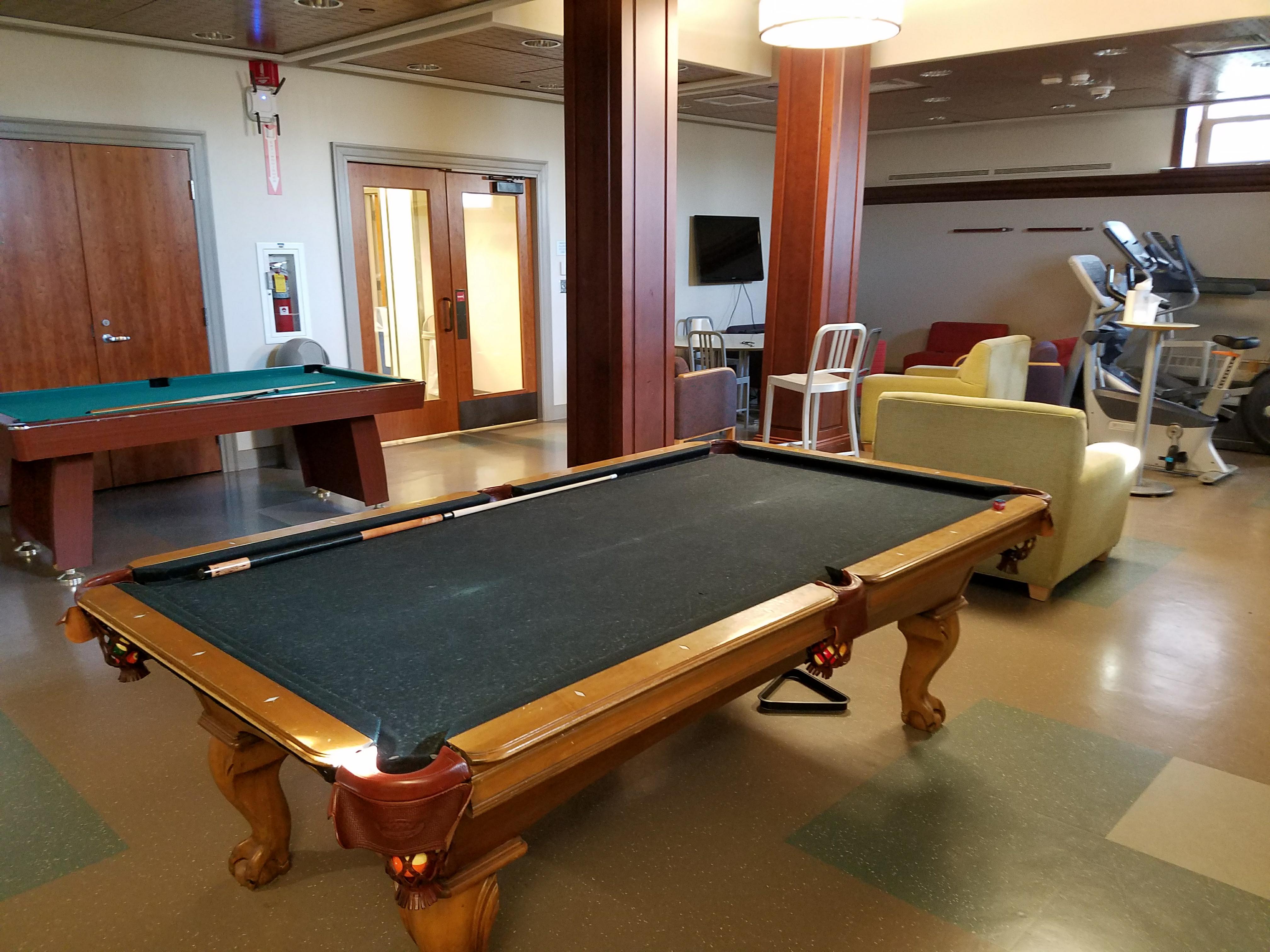 There's also a refrigerator and a cotton candy machine (not pictured, because I still don't know how to take pictures of square rooms).
3 general questions I had about the #dormlife that I now can answer (my biggest question was/still is "Should I be on the meal plan?", but since I still have no idea I'm saving that one for later):
1) Do I need a mini fridge? Are you on a meal plan? If the answer is yes, I would try to coordinate with your roommates to share one. All dorms have communal fridges (Maseeh has 3, of course), My triple has one fridge and it's been just fine.
2) Is Simmons too far? Classic. I've heard many theories on this one, but my answer is no (and that's coming from someone who now lives in The Most Convenient Dorm of Them All). The academic buildings aren't as far as they look, and it's actually pretty close to the Z Center and Student Center so what more do you need. Also, there's a Tech Shuttle that you can take around campus when it's freezing cold/dumping rain/some unfortunate combination of the twain.
3) Where do I store my stuff in the summer? As someone from a land far, far away, this was a pressing question freshman year.
My freshman answer: a storage unit in South Boston. This was the incorrect answer holy moly. I had no car and many boxes. Would not recommend.
My older, wiser sophomore answer: moving services that come to your dorm, pick up your boxes, store them, and then return them to you in the fall! This is the correct answer. It ends up costing about the same as self- storage and you don't need to ride an hour on the Orange Line. You'll be bombarded by these services in the spring, so it's not hard to figure out (Side note: some dorms have free in-dorm storage. I don't have a complete list, but if your dorm does, then this is the Ultimate Correct Answer! Unfortunately Maseeh and Baker do not)
3 fun CPW events at Maseeh!
If you are attending CPW (yay!) which is very soon (yay!) you should read Yuliya K.'s latest posts (CPW: how and why) because they contain all that you need to know on Previewing the Campus this Weekend (yay!).
Here are a couple of events that Maseeh is hosting that sound fun:
1) McDonald's and Reddit (Thursday). Pretty sure this is exactly what it sounds like.
2) S'mores! (Friday). I love s'mores. You love s'mores. Everyone loves s'mores.
3) Waffle Bar (Saturday). This was officially described as "Maseeh's Famous Waffle Bar!" so you know it's about to be good.