1. Reply to random email asking for Tim volunteers. As soon as it popped up on my phone, I knew I was born for this moment. So for everyone wondering how you know you're meant to be Tim- the answer is, you'll feel it deep in your bones. You don't choose the Suit. The Suit chooses you.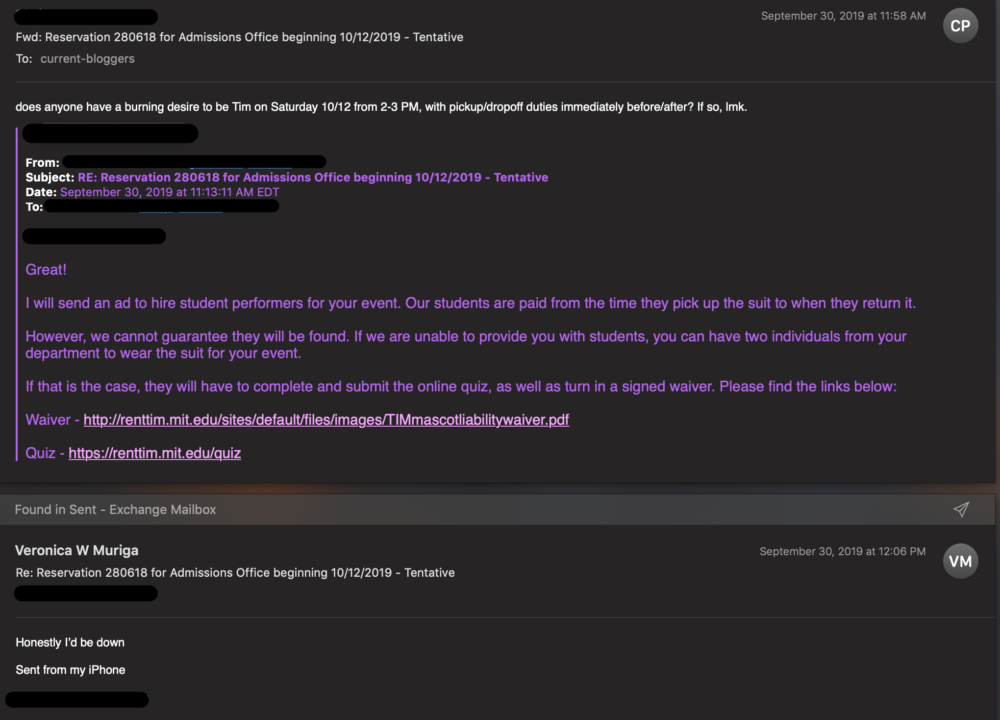 2. Find a partner! Being Tim is Hard Work, and you need someone to guide you around since you're quite literally flying blind in there. This took me some time-  beats me why there weren't more people pumped about wearing a giant beaver suit- but finally Yhiedhania '20 took one for the team!
3. Watch the videos on how to unpack, wear and re-pack Tim, and guidelines on how to keep cool inside the suit.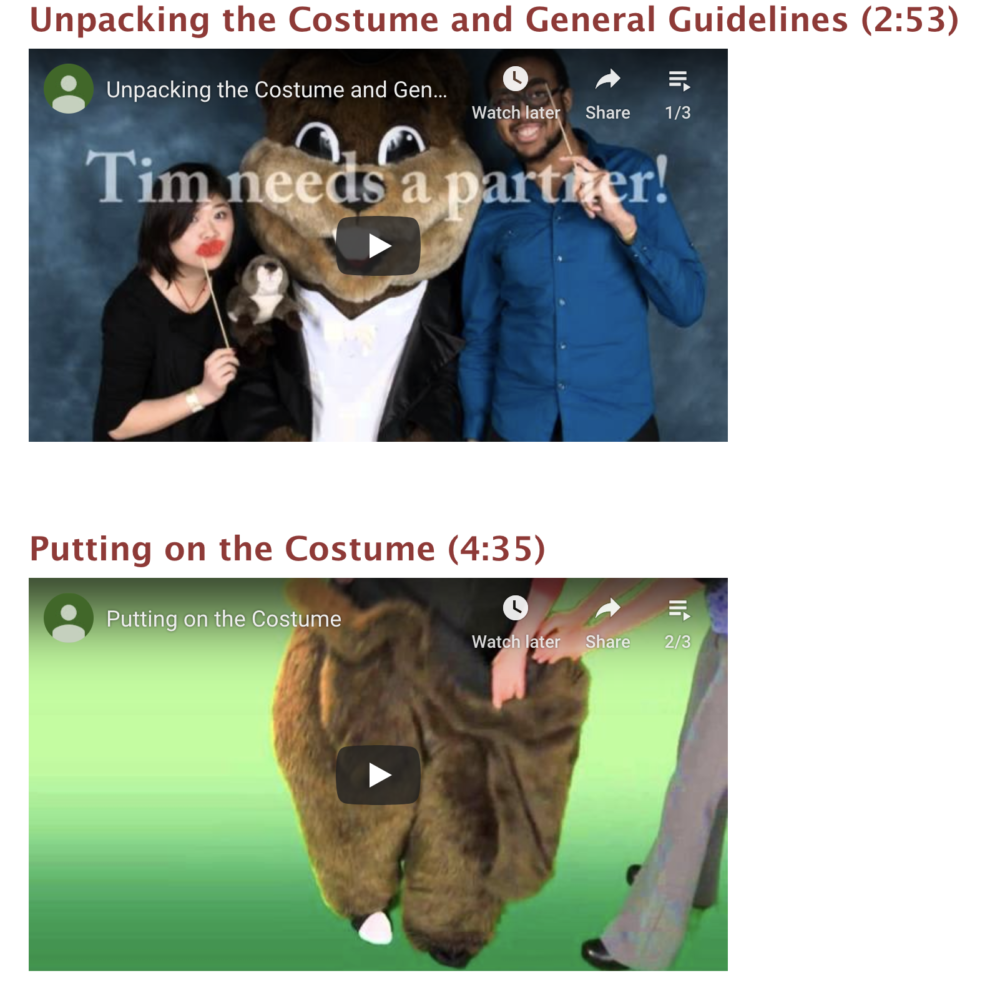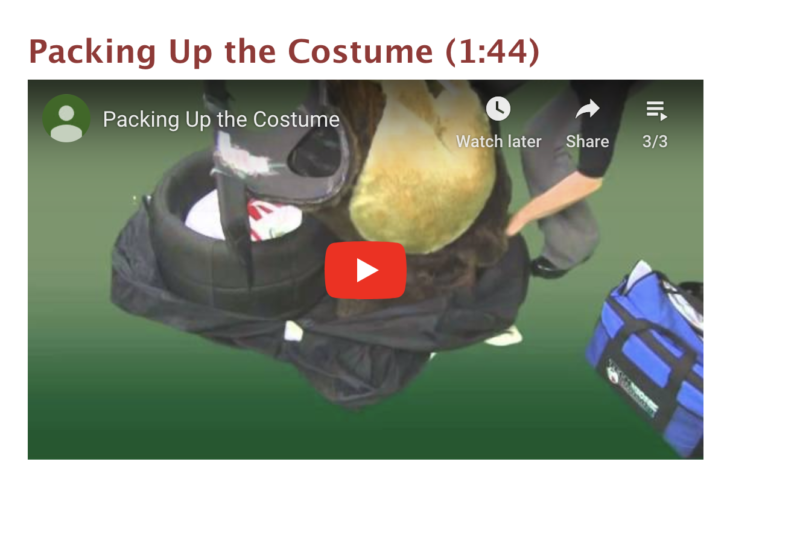 3. Complete a quiz to show you know how to properly care for and wear the suit.
4. Sign Tim out from the Student Activities' Office, transport them to the venue and find a place to Transform.
5. Put ice packs in vest and head pockets, turn the head fan on, and zip the vest up the front, step into the form, secure gold connections, and zip up the back-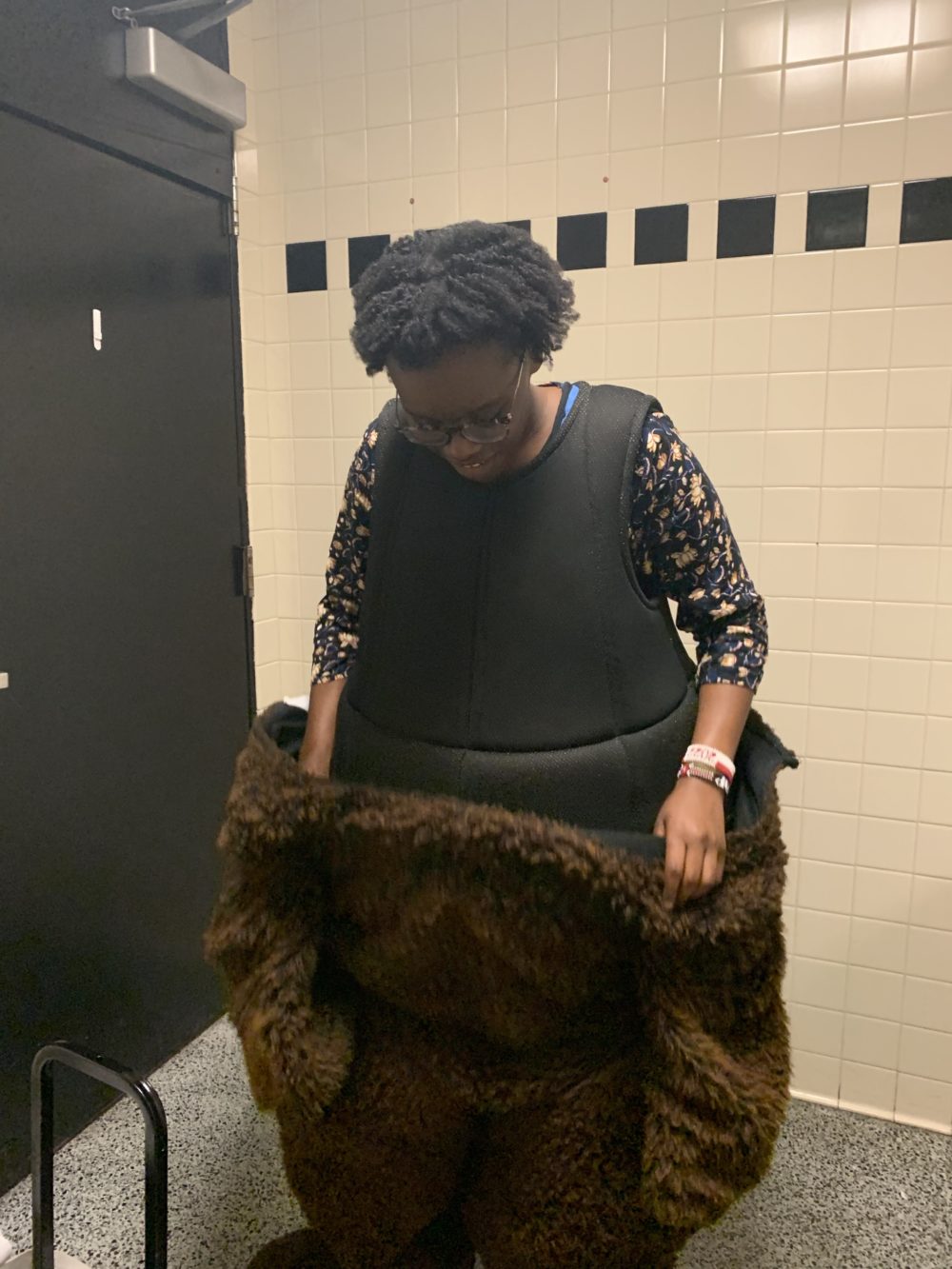 6. Transformation is complete. Re-emerge into society as Tim the Beaver. The adventure begins.
Trying to make Tim do the dab, but the head nearly fell off in the process-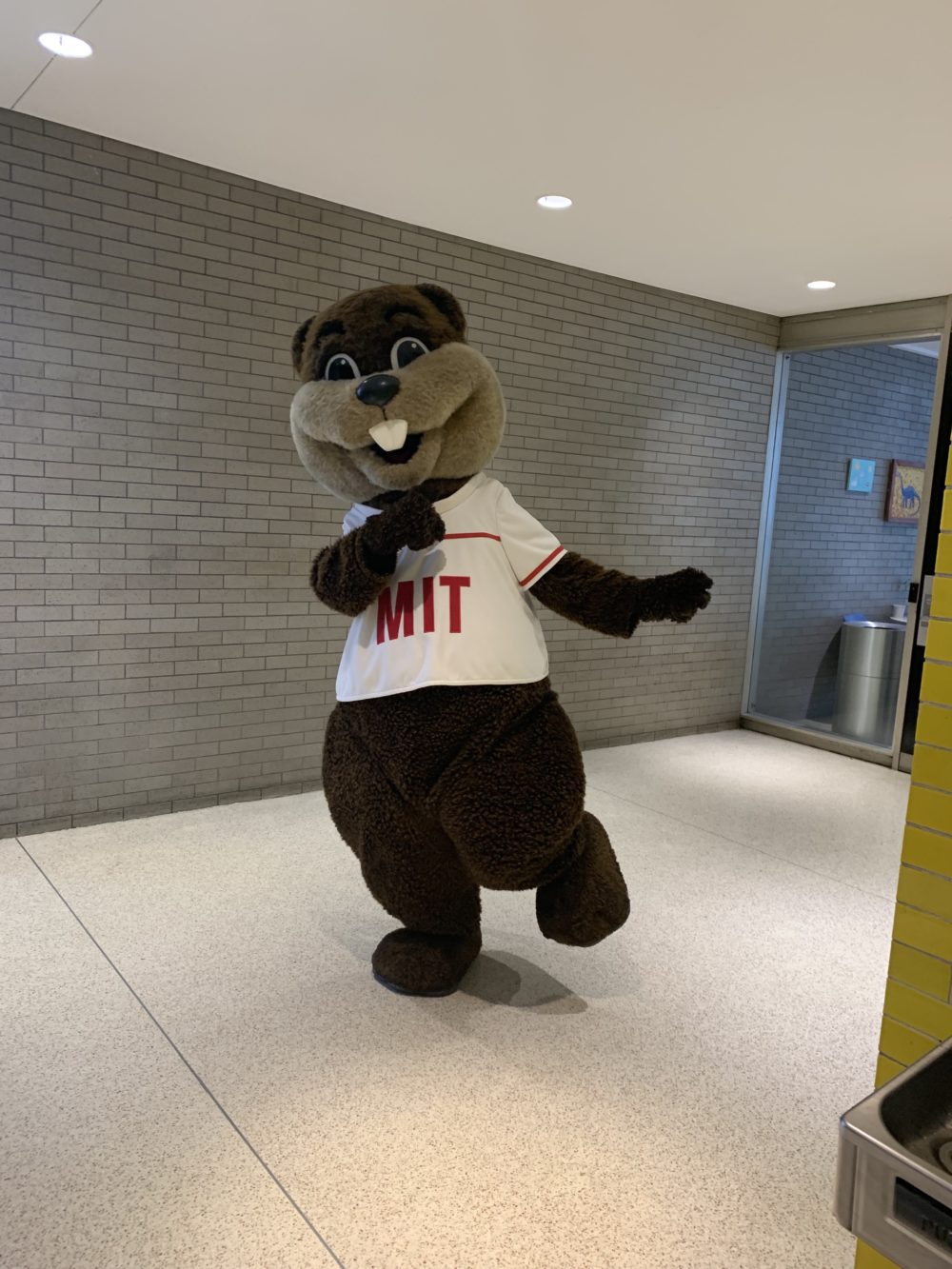 Here, Tim was starting to feel just a wee bit hungry.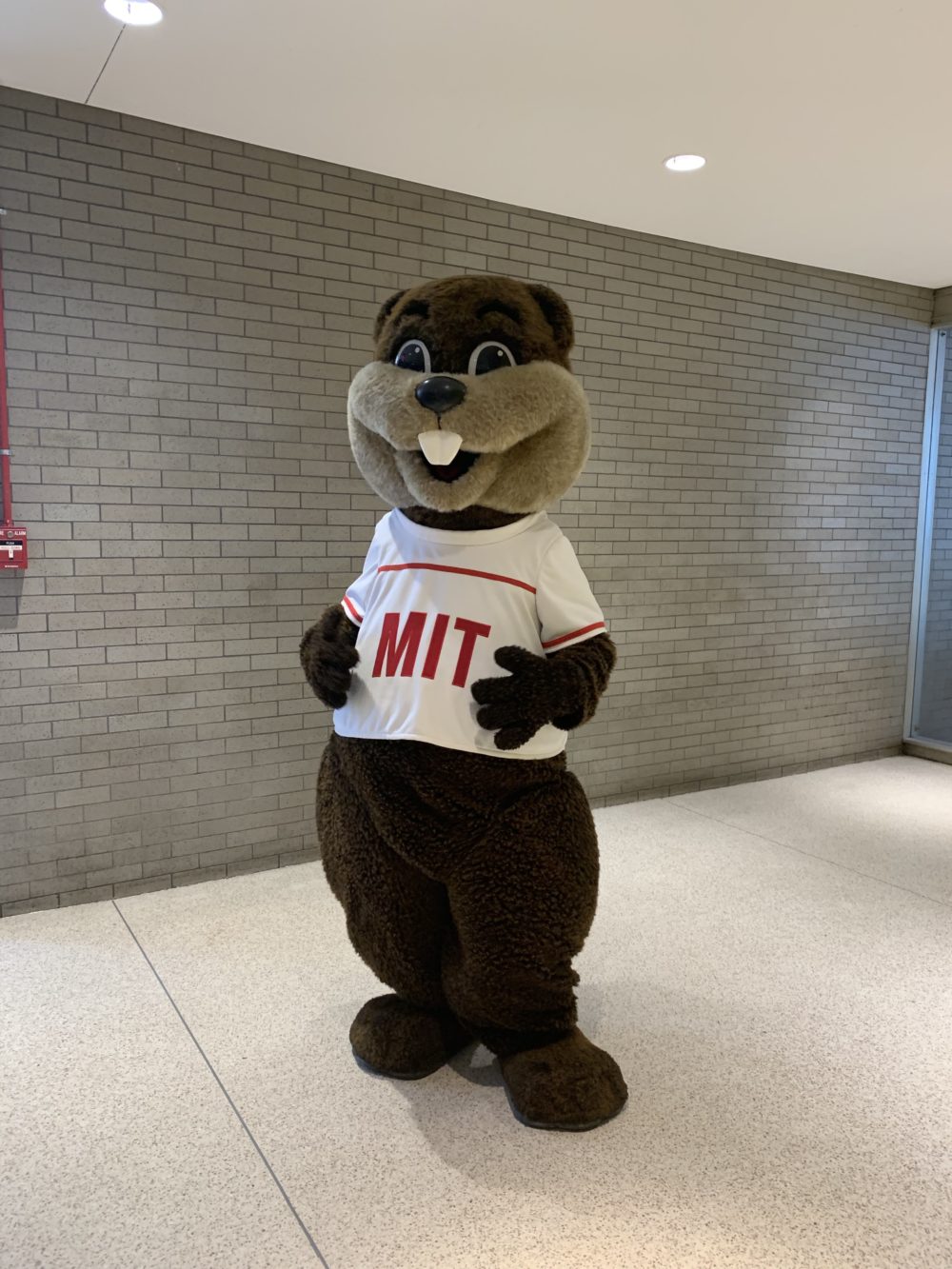 Thanks, Yhiedhania '20, for being a good beaver friend!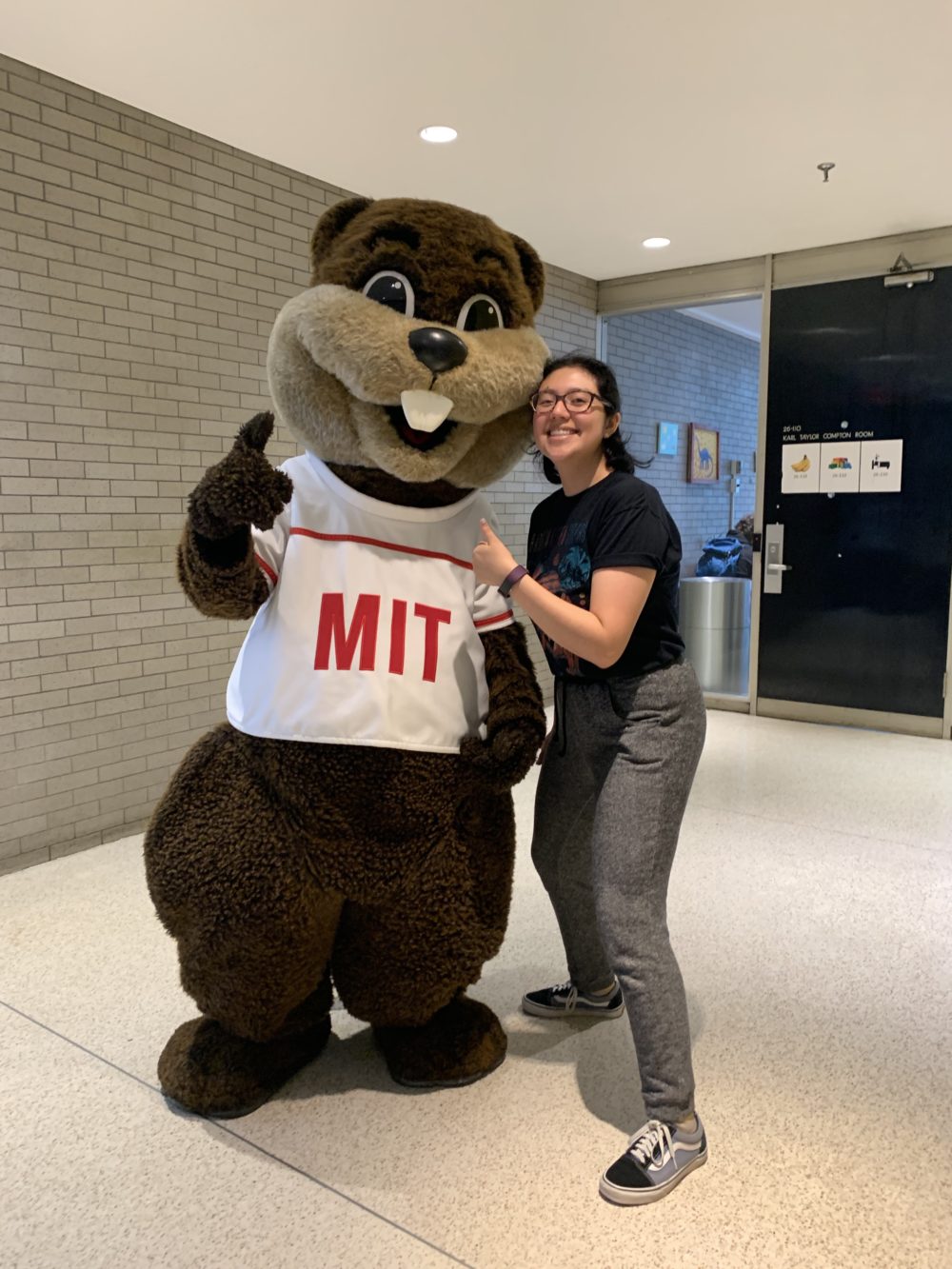 In the words of Miles Morales (Spiderman: Into the Spider Verse), "Anyone can wear the mask. You can wear the mask. If you didn't know that before, I hope you do now. Cuz I'm [Tim the Beaver]. And I'm not the only one. Not by a long shot."