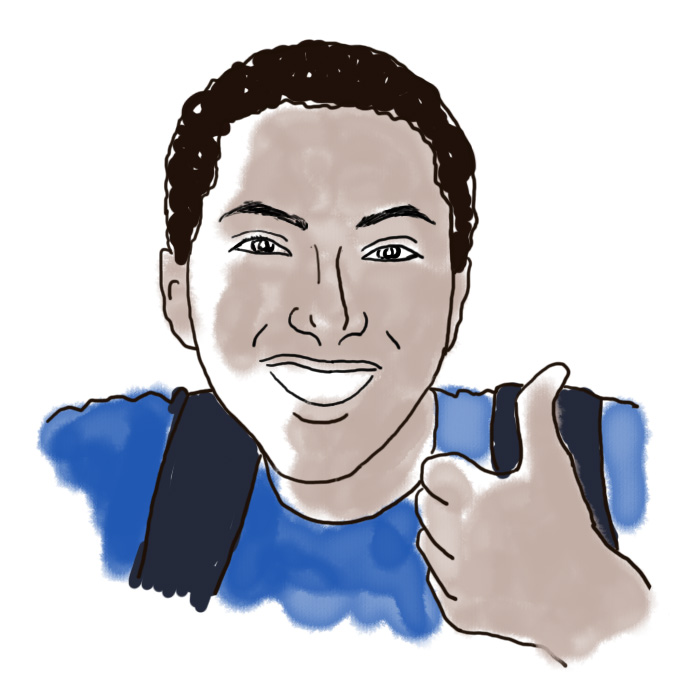 Hello all, it's been a while since I've done a Hidden Treasures at (and around) MIT so I thought I would bring it back with something I've taken full advantage of this year.
Department Lectures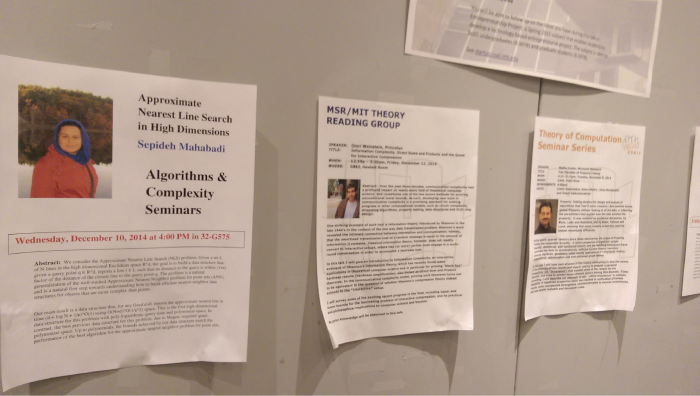 For anyone that's used the elevators in Stata this is a common sight that's usually ignored. The titles are in another language, the paragraphs of text are incomprehensible and there's a severe lack of the word FOOD in bright red text. To be fair these posters are targeted to professors and graduate students but they present a learning opportunity for undergrads that you can't find in most classes.
The first opportunity is an insight into what's actually happening in the fields that you are interested in. A lot of the research that is being done is years from becoming practical and even longer from being taught in classes. I see it as a glimpse into the future and a look at what you might be working on if you go to grad school.
The second opportunity is through communication with professors. If you sit through a lecture and find you like what you see, there is a whole room of professors to talk to about the subject. This is both great for finding UROP/MEng advisors as well as getting your name out there if you're considering grad school.
The third opportunity is seeing how professors and grad students learn from lectures. Every other slide is filled with dozens of questions about everything from how this works with [INSERT PAPER HERE] to why certain assumptions are necessary. While this level of probing is not possible in 300 person lecture halls, they do become more feasible in smaller capstone classes. It's also entertaining to see professors taking the student role. My favorite interaction went like this (paraphrased of course)
Prof: Do you use [INSERT THEOREM] as part of your protocol?
Presenter: Yea, that was a bullet on my last slide.
Prof: You didn't bold it! I don't read bullets that aren't bolded!
Final Project Presentations
2.009 is probably the final project presentation that you have heard of (if not see Kirsten's amazing blog on it here) but for every 2.009 there are dozens of other capstone presentations that you don't hear about. Nearly every major has them and they give you a glimpse into what you'll be able to do a few years down the line. My advice is to make a list of the classes that you're interested in finishing your major with and attending as many final presentations as you can. They won't all be as spectacular as 2.009 but they tend not to disappoint. This semester I was able to make it to four presentation and it's mind blowing how far people branch off after GIRs. I swear the course 2's are doing magic in that Papa Smurf Lab(I think that's what it's callled? Idk, I don't pretend to understand what goes on down there).