tldr; If you like snow and want to come to MIT, read this post. If you don't like snow and want to come to MIT, don't read this post. If you don't like MIT… I think you're on the wrong page.
Maybe you've heard, but it's cold in Boston right now. Like, really cold. Arctic tundra cold. Why-is-the-air-trying-to-kill-me cold. Something known (rather intimidatingly) as a "bomb cyclone" hit us yesterday with a foot of snow, and it was actually the warmest that it's been outside in a week.
This has become my standard outdoor attire: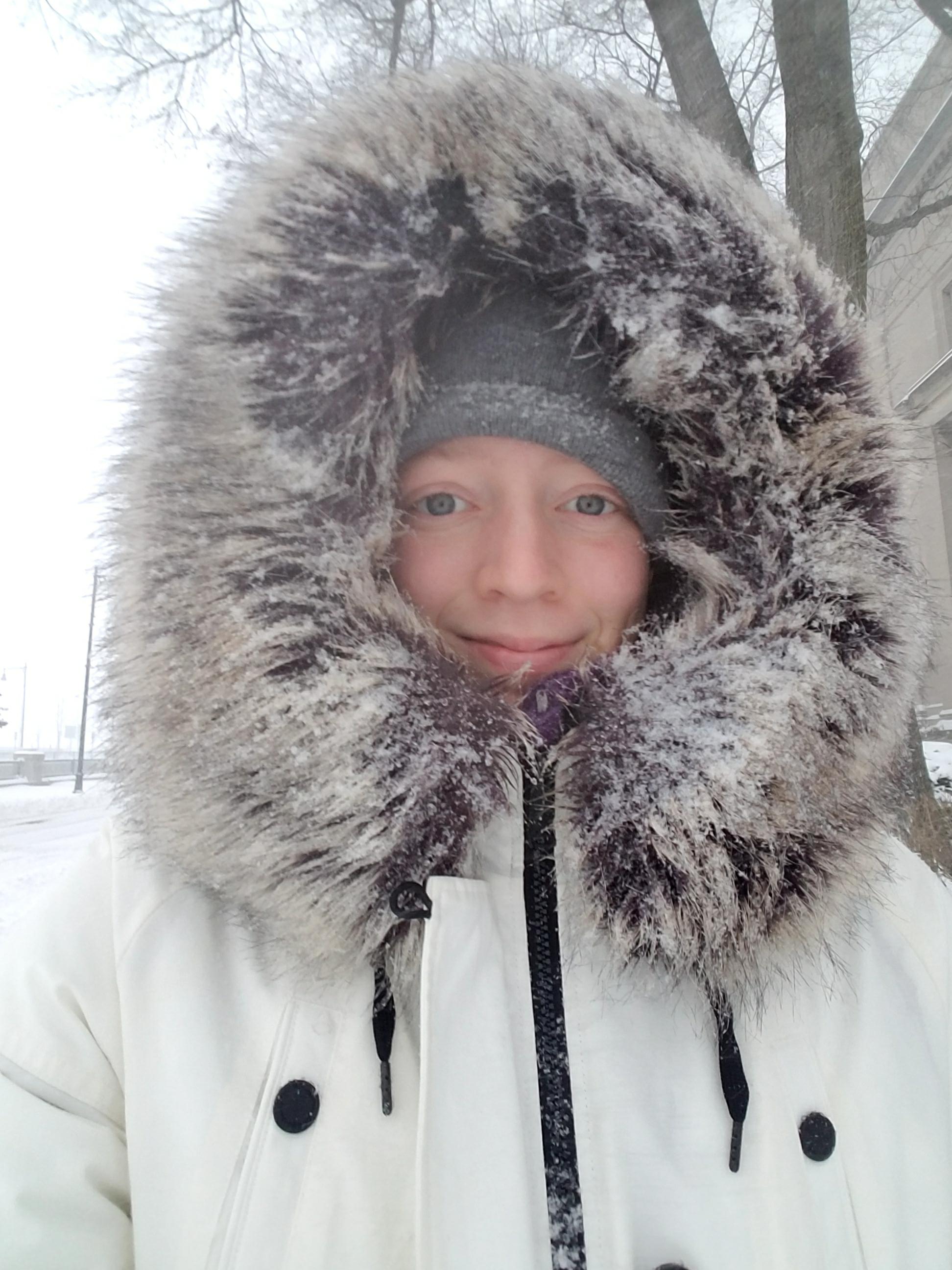 I realize I look a bit like I'm about to hike Mt. Everest, but when the high temperature for the day has a negative sign in front of it, you really stop caring what you look like.  Plus, that ridiculous hood does a great job of keeping the snow and wind from freezing my face off, which is nice.
I've been back at MIT since the day after Christmas, which is when the face-freezing cold hit hard. The basketball team had our first practice after break on the 27th, so we have to be back earlier than most (official IAP doesn't start for three more days). That means we have a few weeks of zero academic obligations and a near-empty campus. It's pretty cool to be able to focus completely on basketball, and have extra time to do all of the things I put off during the semester- cooking, reading, playing guitar.
Anyway, did I mention that it's been cold here? When I went home for a week after finals, Boston looked like this: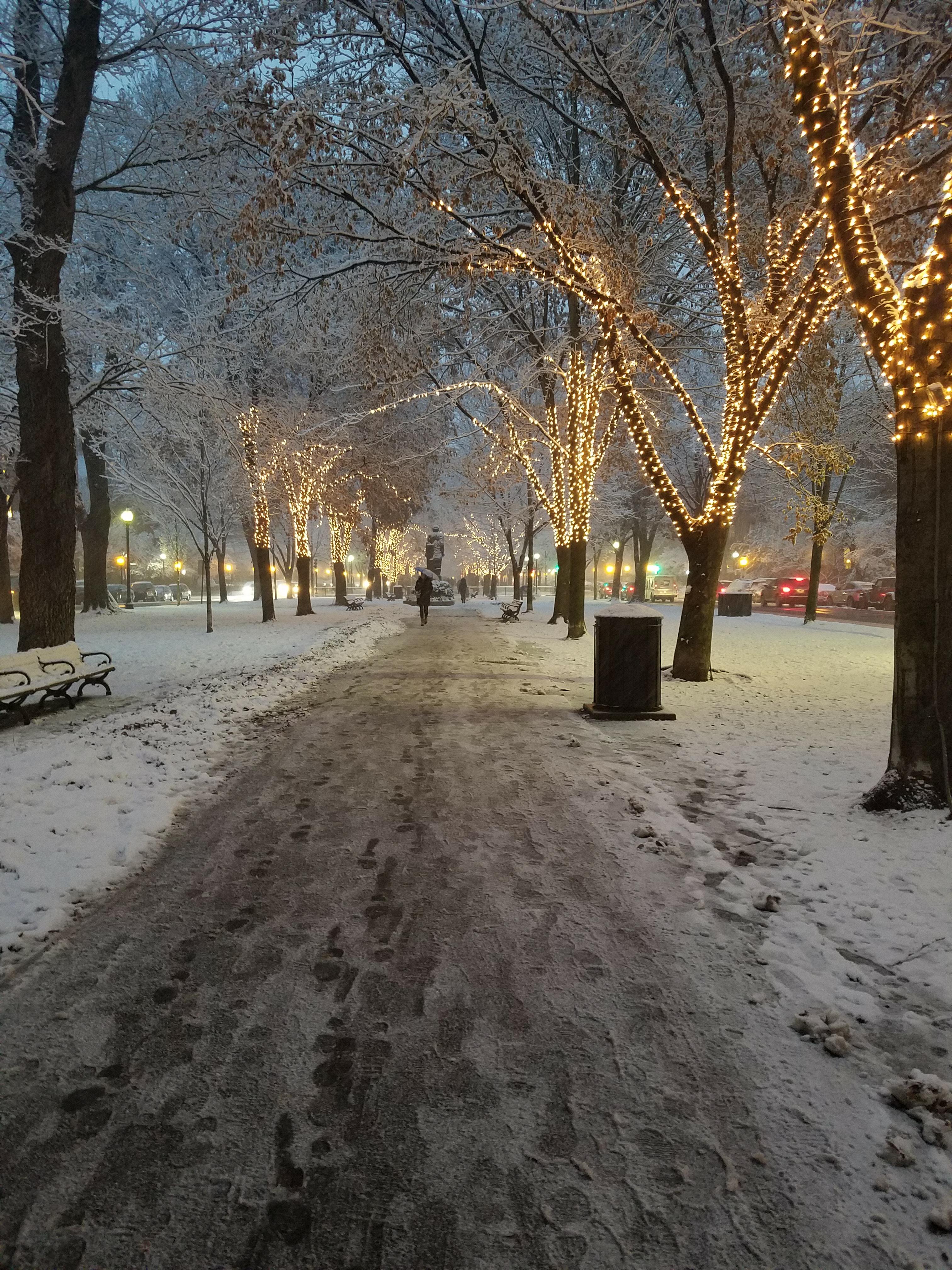 It had snowed just enough to make everything pretty and festive, and all of the trees on Newbury St. and Commonwealth Ave. light up at night. I believe the term is "Winter Wonderland".
Then I went home, came back a week later, and the river was frozen. The fact that so much water can freeze never ceases to amaze me: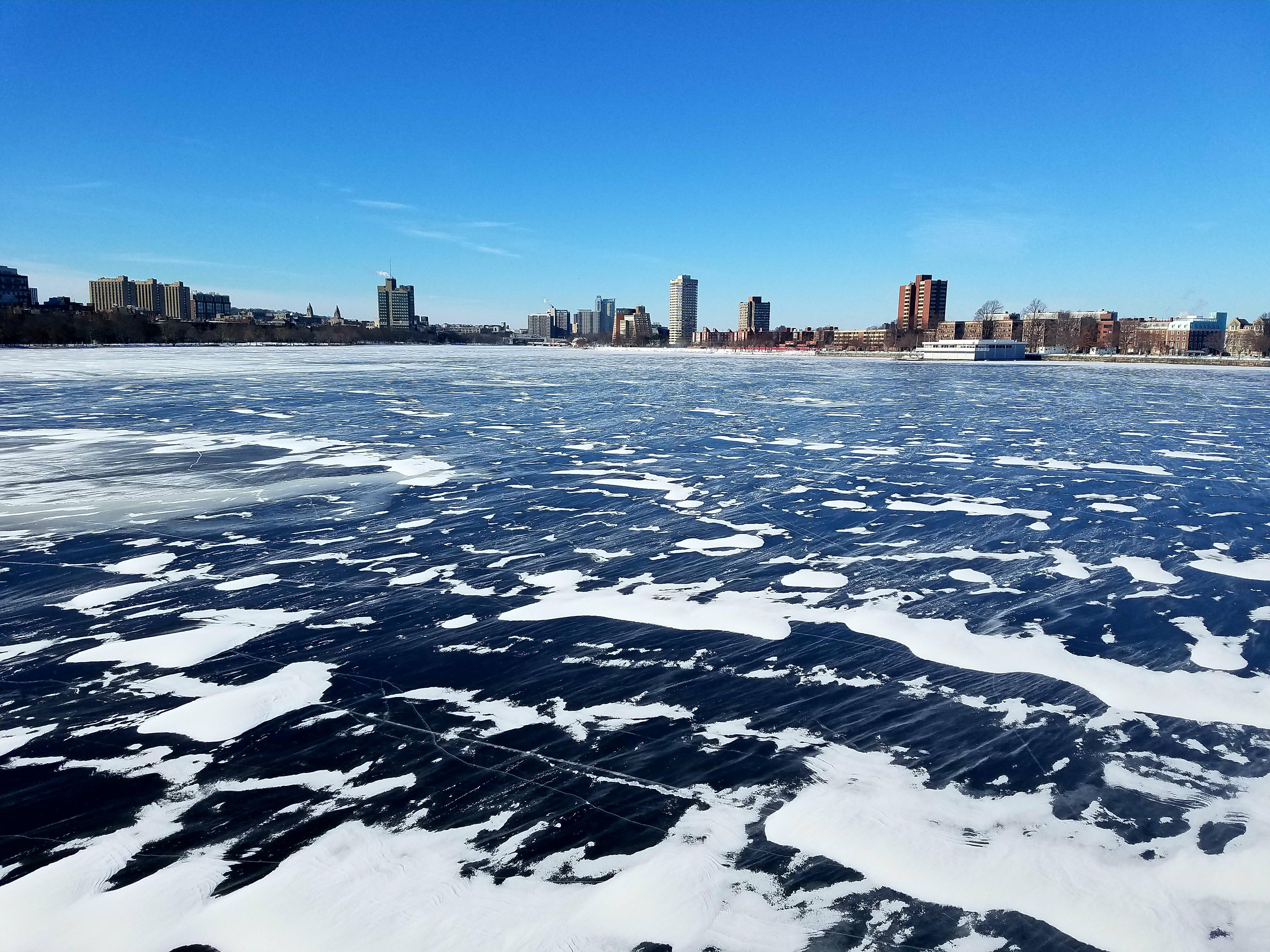 This photo was taken while crossing the Harvard Bridge. I think that the Top 5 Coldest Moments of My Existence have all occurred while crossing the Harvard Bridge.
Then, yesterday, the Snowpocalypse! :O
It looked like this: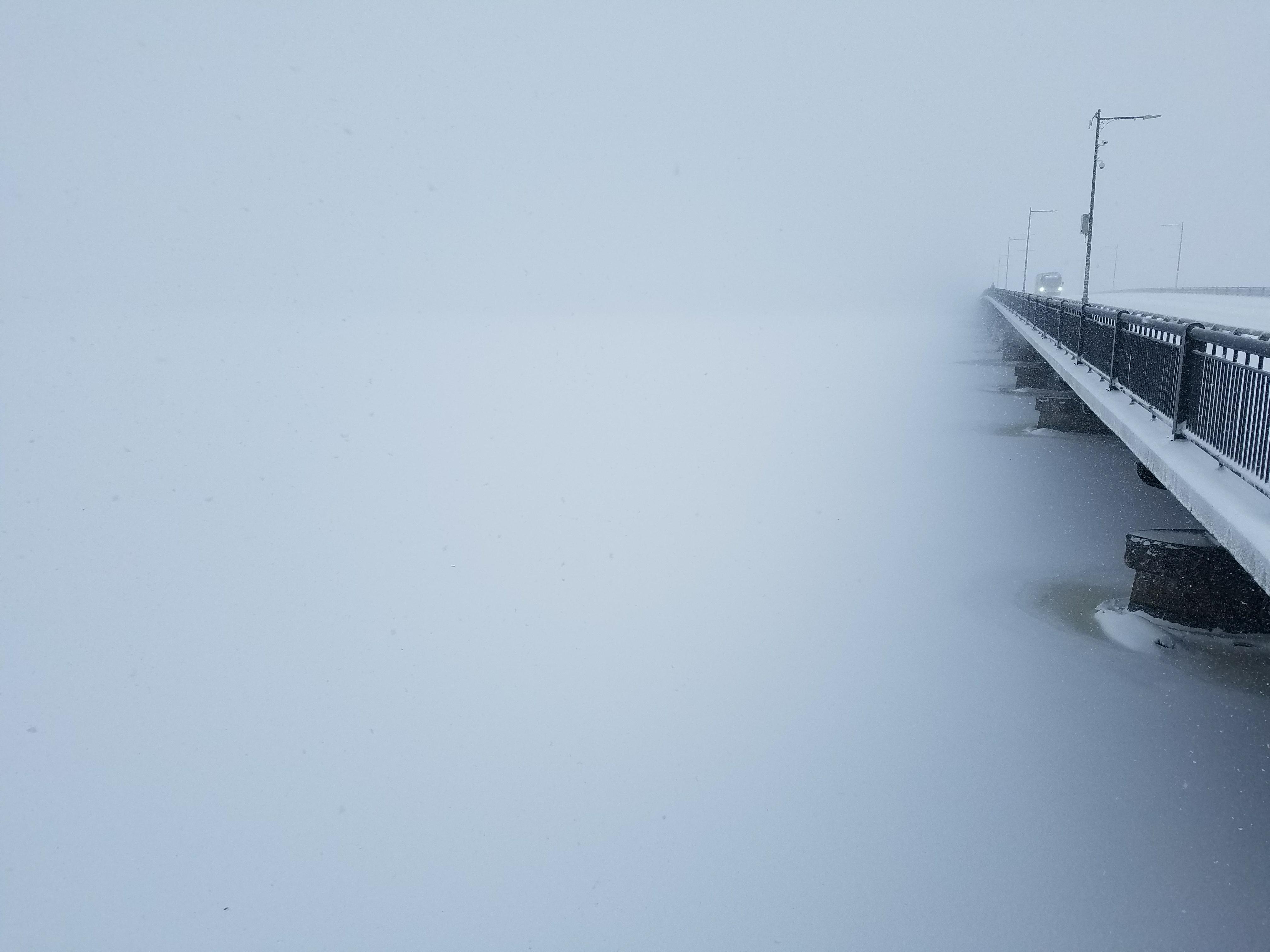 There should be an entire city visible across the river.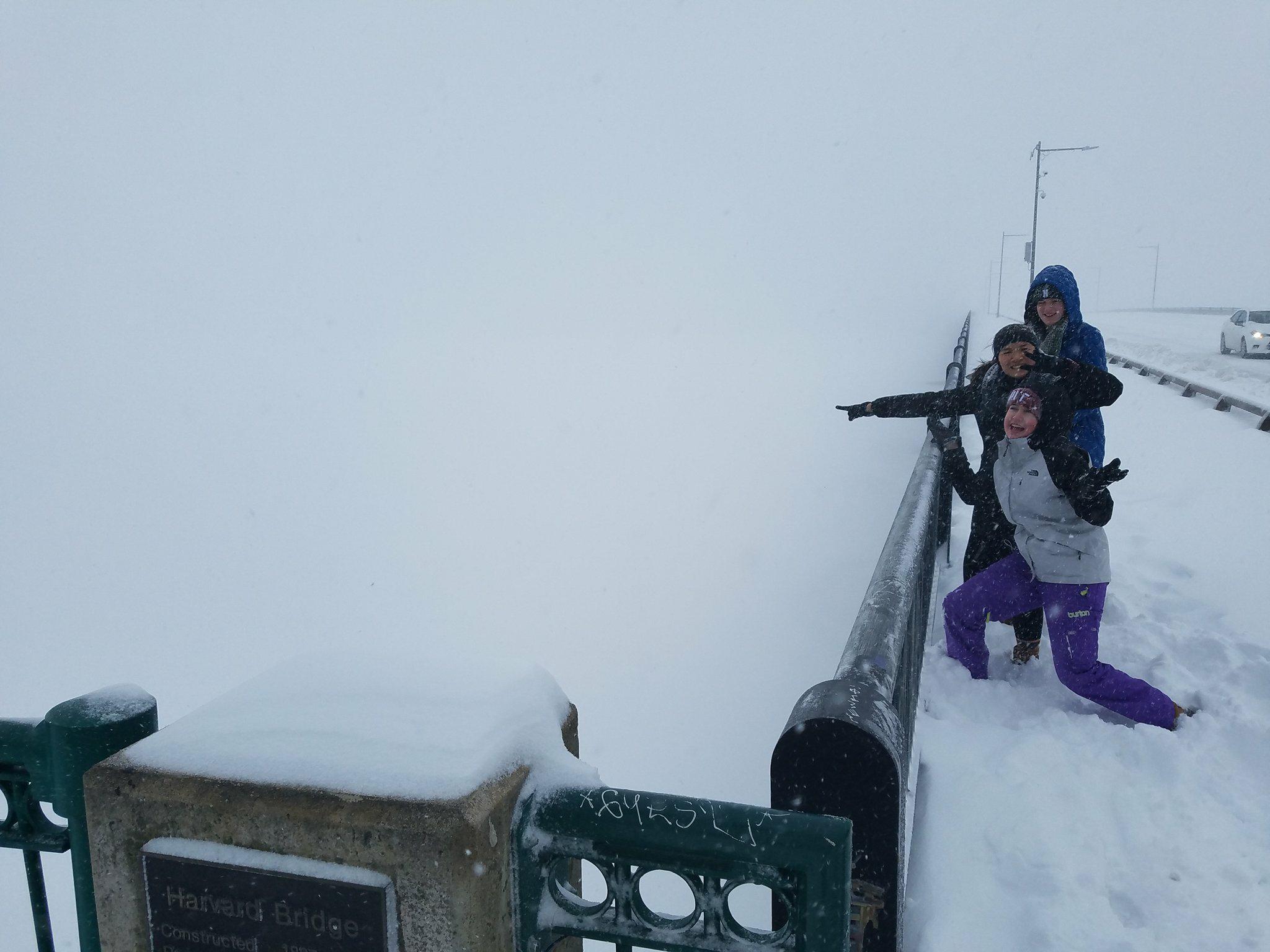 Margaret S. '21, Kristen N. '19, and Kylie G. '21 looking for Boston.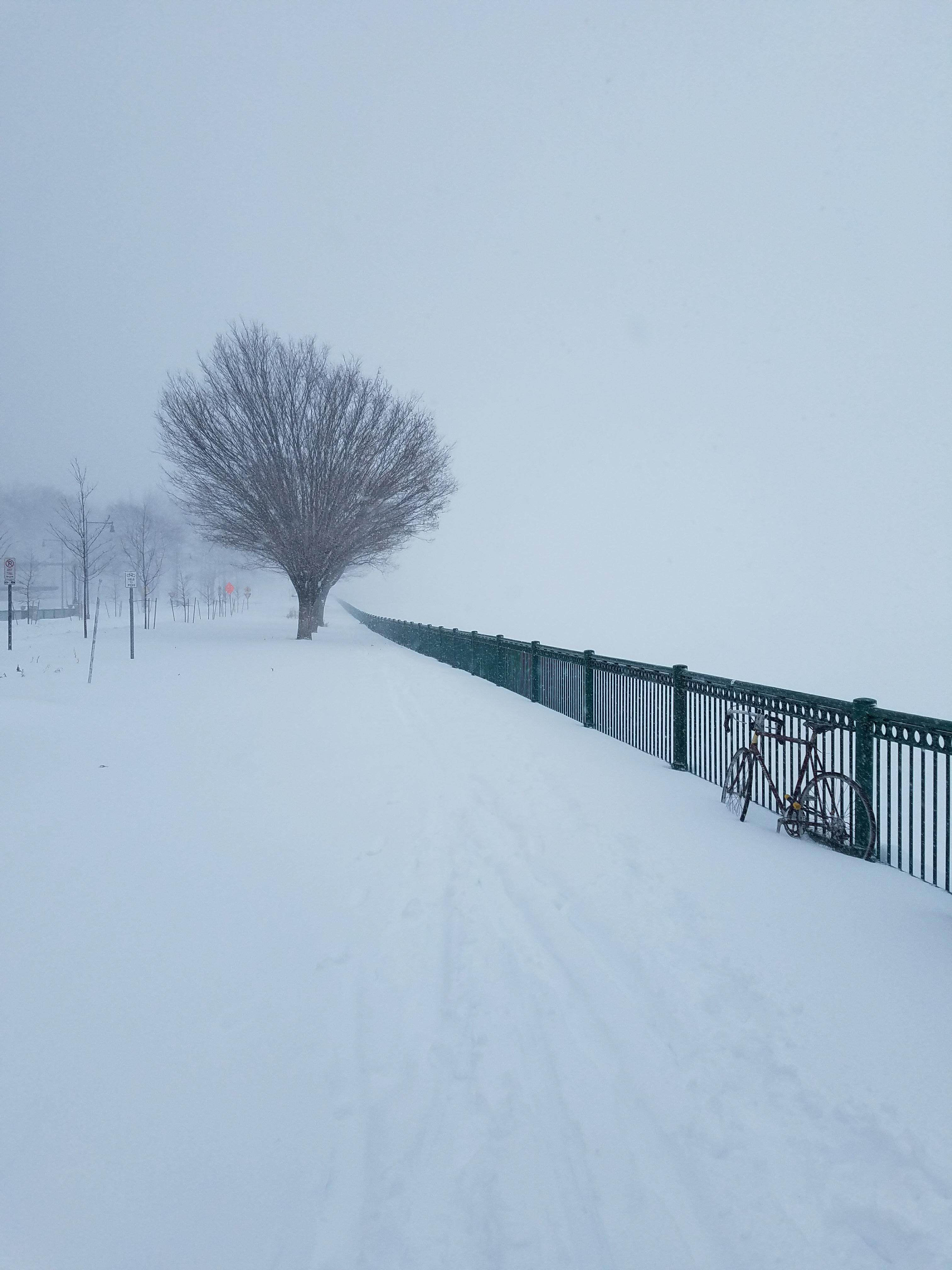 So. Much. Snow.
It was a near white-out from early in the morning until 10 or so at night, non-stop.
Amazingly, it felt like no one was fazed- even last night during the storm we were still able to have Chinese food delivered to our dorm. This morning, most of the streets and sidewalks downtown were cleared, and it was business as usual. Coming from a place where even a couple inches of snow can shut down everything for days, I'm super impressed: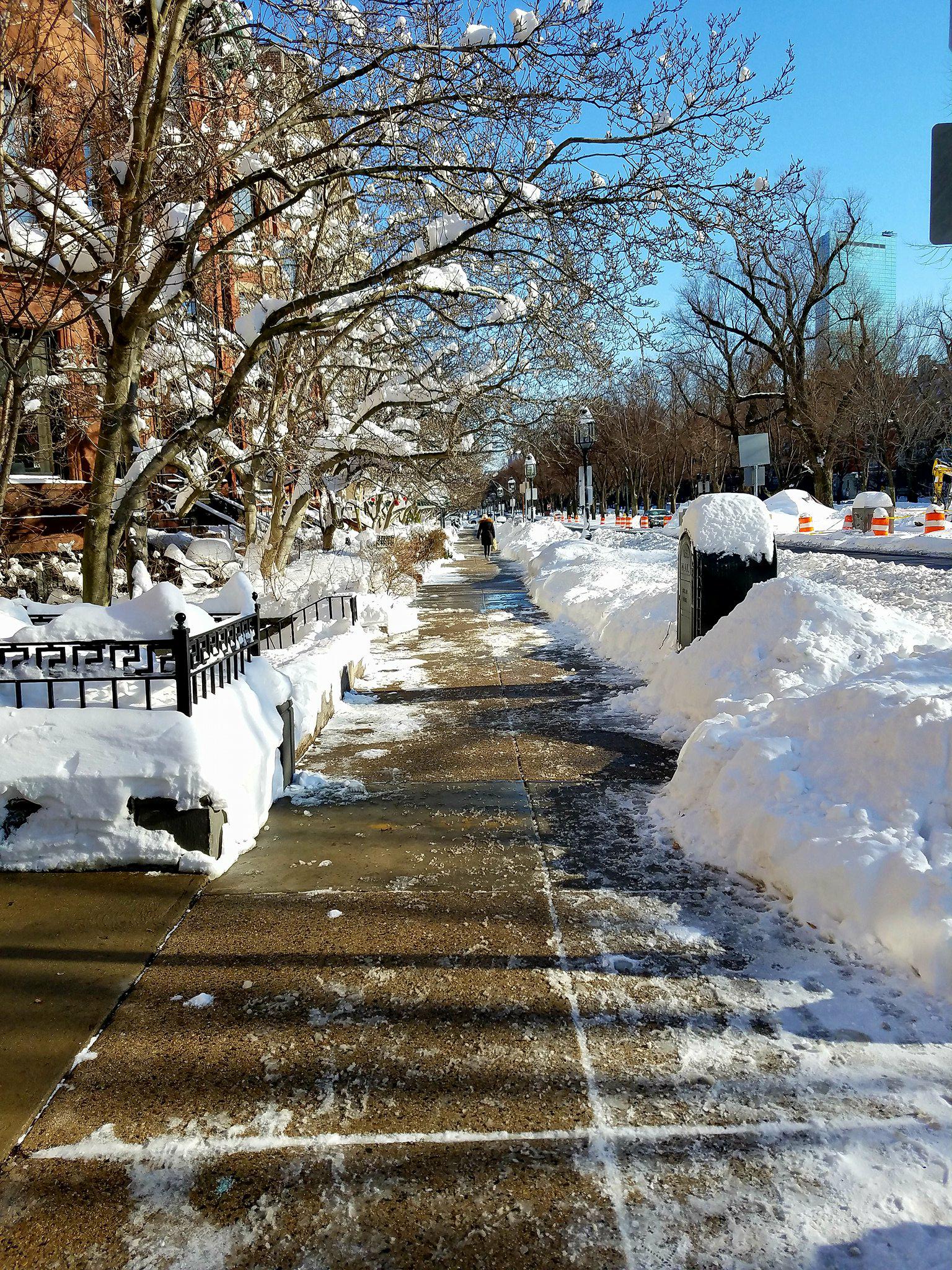 Such beautiful snow removal.
Stay warm out there!