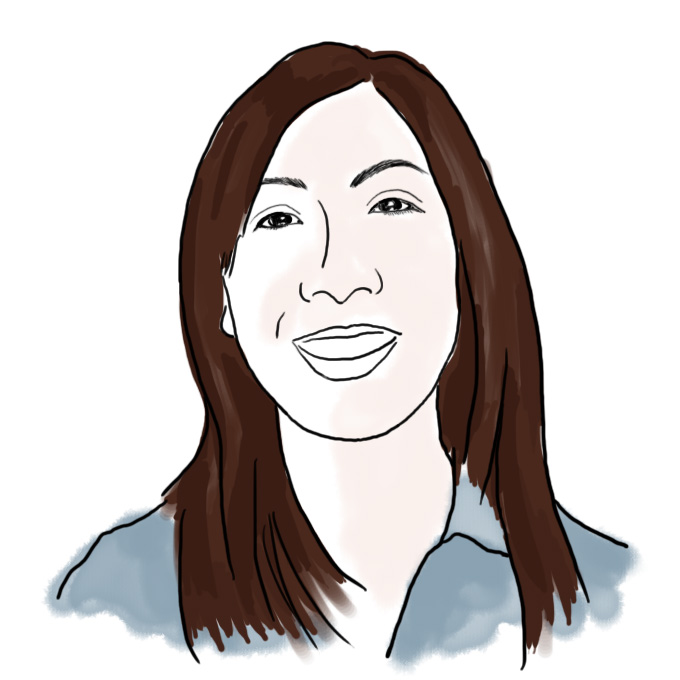 A statement exemplifying my first month as a Junior
If I had to explain what Junior year's been like so far…. I'd say this picture is quite accurate: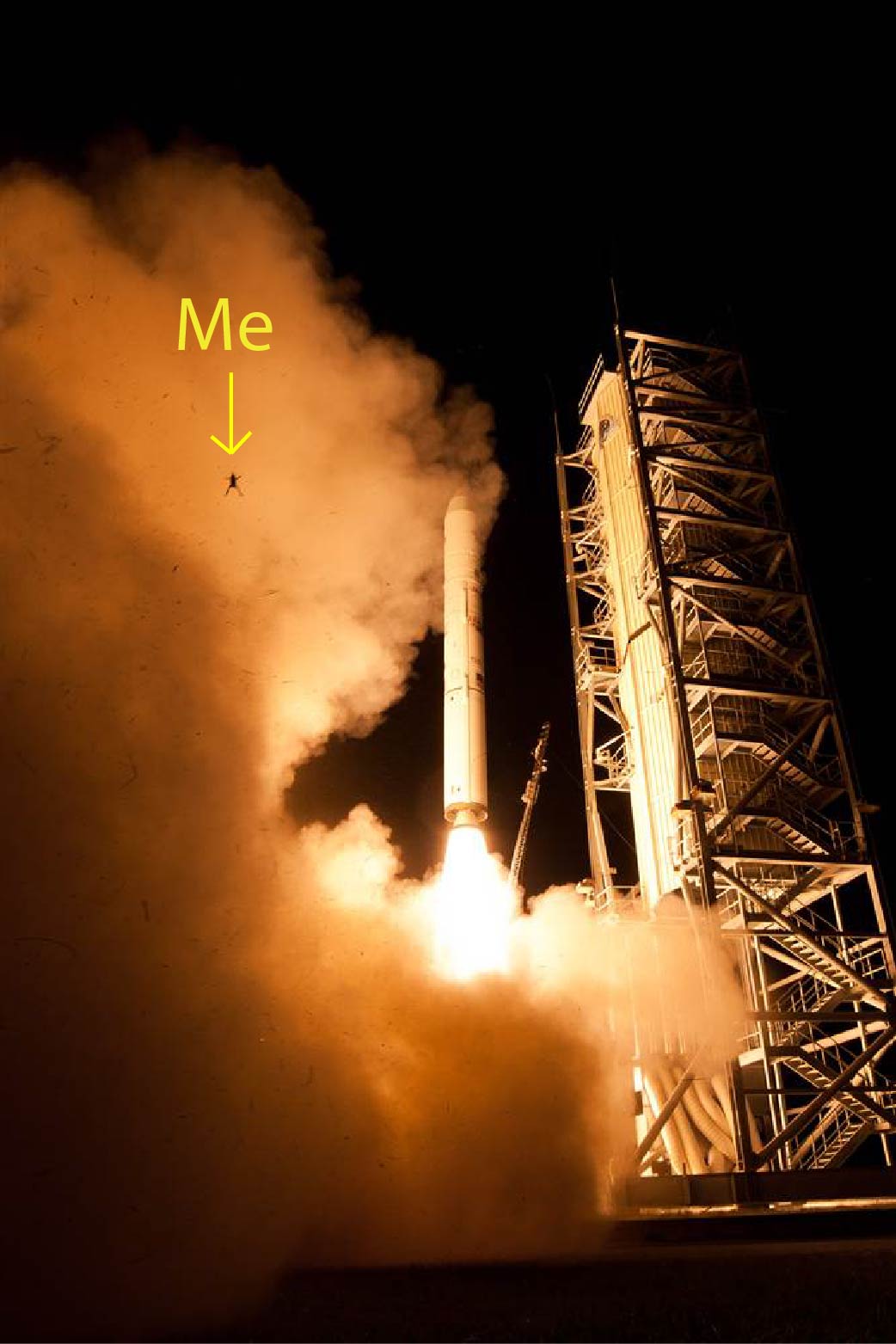 (NASA/Wallops Flight Facility/Chris Perry)
It's pretty much felt that way since the beginning of this semester, which explains my lack of blogging (not that that's unusual or anything…)
Since I'm a visual person, I drew this little photo to explain my work this semster.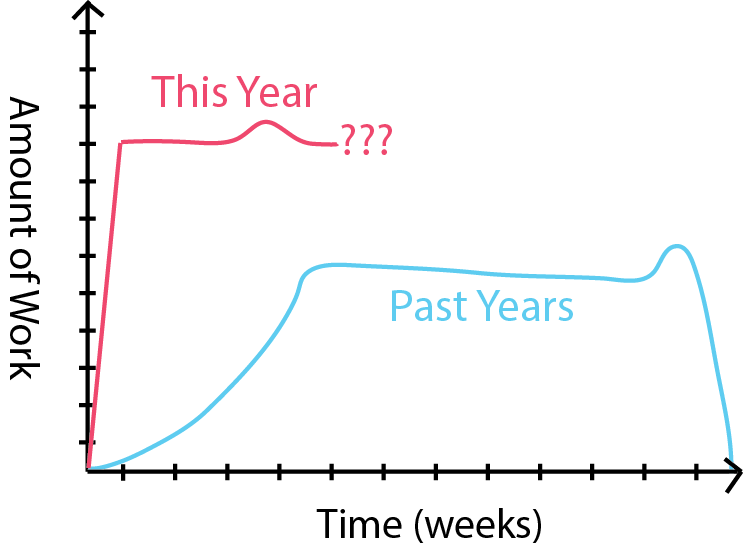 So essentially, I've been hit hard with a lot of work all the sudden, and it's terrible.
Ask my roommates, I'm pretty sure they don't actually see me at all in our room since I've been going to sleep after them and waking up before them to get all my work done.
You know that thing that they say where learning at MIT is like a firehose? Well, this semester I can definitely attest to that.
My course load is intense this semester (most course 2 peeps I've told give me a crazy look when I tell them):
2.006: Thermal-Fluids Engineering II- Notoriously a challenging class at MIT, 2.006 is all about modeling fluid flow and heat/mass systems. That all being said, I do really enjoy the content of the class. But you should probably ask me how I feel about it once I've taken the first exam…
2.008: Design and Manufacturing II- A class about different methods of manufacturing products on a larger scale. In order to gain some valuable experience manufacturing products, we get to design and manufacture plastic yoyos in this class! Definitely one of the coolest project classes at MIT. I'll be sure to make a post about this later (:
2.671: Go Forth and Measure- A class about how to measure things. Which is actually more difficult than you think it might be! It's a great class because it teaches you how to measure physical variables accurately. Because it is a communication intensive class (CI), this class is infamous for taking a lot of time to do the work (but like I said, it's useful work).
CMS.350: 21st Century Journalism- This HASS class stuck out to me because I enjoy blogging. It's all about how journalism works, and we've read some really interesting published pieces. I'm also taking it with fellow blogger Michael C., which is pretty cool.
These classes are all tough, but I take some consolation in the fact that I didn't consciously pick these classes out this semester. I'm locked into these because I won't be here in the Spring (more on that below!).
Academics aside, I think I've had difficulties adjusting this semester because I'm getting used to some big changes in my life.
The first change that I've made this semester is that I decided to change my home. I moved out of Maseeh and into my sorority house which is across the river in Boston. There were a lot of factors that influenced my decision, but I think it was the right choice for me. I've really enjoyed coming home to an actual house, instead of a dorm room. I ALSO LOVE GETTING UP EARLY (never though I'd say that…). Living in Maseeh, I pretty much just rolled out of bed 15 minutes before class and got there right on time. It's awesome being able to get to class a little earlier in the mornings and having time to decompress before lecture starts. The best thing I think though is living around my sisters. It's so nice to have so many people looking out for you, even when you don't want to inconvience anyone to tell them about all your worries. Last week, when I was having a terrible week, one of my sisters Jess left me a card on my desk telling me that I could make it through this. Sometimes it's the little things in life that help you through it all.
Another big thing that's going on is that I'm currently acting EIC of Technique, the yearbook and design club at MIT. Each year, we make the beautiful yearbook that encapsulates the life of students at MIT. It's a big job, but someone's got to do it. I'm planning on blogging about this in the future, so I won't talk about it too much. But our actual EIC decided to take a semester to go do some field work, so because I'm next in the order of positions, I've assumed her responsibilities. It's been eating up a lot of my time, so it's a good thing I like everyone in that club :P I'm also super thankful that last year's EIC, Aki, is still around to help me through all the panic moments!
The last HUGE change that I have in my life right now is that I'm going to be studying abroad in Cambridge University with Natnael in the Spring :) It's a wonderful opportunity, and I'm so excited to get to explore England/Europe! I'm very jealous of all my friends there now since I've awkwardly been getting all the emails about meetups… but so happy that they'll be able to help orient me to campus once I get there (and help me move in, right guys?). That being said I do still have a semester here… and knowing I have one less semester here has inspired this YOLO attitude in me, which is a little scary since I don't have much time now. But maybe that just means I'll have more wonderful blogs :P
Anyways, more posts to come soon about some other things that I've been up to recently :)
Here's hoping that I don't fall of the edge of the blogosphere this year!