I got on a bus this morning to go home for Thanksgiving, fully prepared to entrust my productivity to a flaky Wi-Fi connection. Once I got on the bus, I realized that everything I do – work, blogs, grad school app essay drafts – is on Google Drive. I am now drafting this in a .txt file – hipster, I know.
These past two months have been a blur. I actually hate saying that because this being my last year here, I desperately want to remember every moment. So I find myself reviewing my to-do list, à la a wonderful service called Teuxdeux (try it out: it's designy, simple, and amazing). I write down everything i have to do each day (both work and fun) and when something is done, I only cross-out never delete. So whatever day I look back to, I'd have an alibi. On October 16, I watched the second presidential debate.
How do I make the most out of MIT before it's over? This has been a constant priority this semester. Here's one answer I found: going to lectures by the super cool people who come here.
In September, Junot Diaz  – MIT professor, Pulitzer Prize and MacArthur 'Genius' Grant winner – held a reading of his new book, This is How You Lose Her.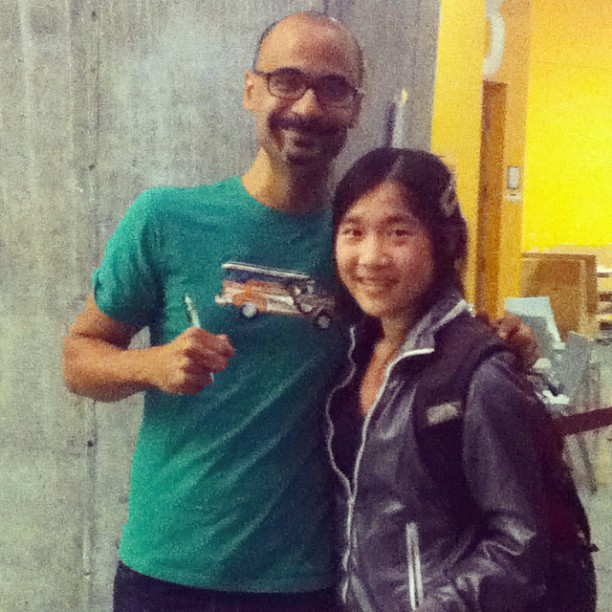 He said we can't live without art. 
In October, Masaaki Kanai (President of MUJI) and Hartmut Esslinger (Founder of Frog Design) gave a joint-lecture on "What MUJI and Design Can Offer the World of the Future".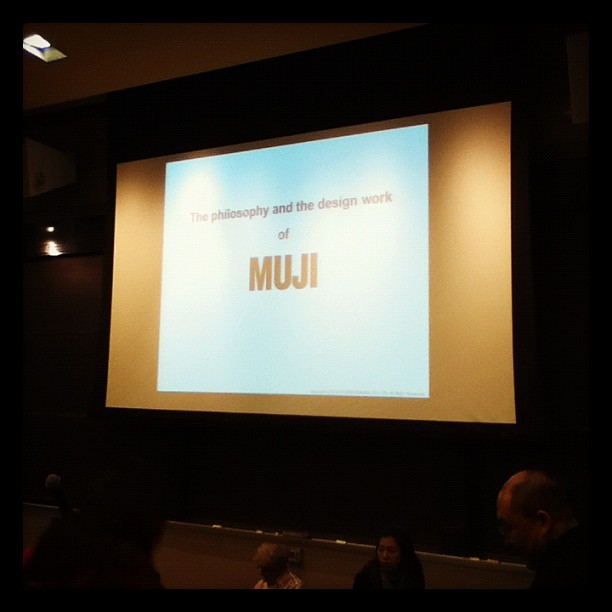 They challenged us to think about the "optimal, ideal inhabitant of the world" and form a new economic model revolving around not money but our grandchildren. 
In November, Fernando Garibay (Interscope Records executive and producer/friend to Lady Gaga) highlighted the ways technology has disrupted the music industry.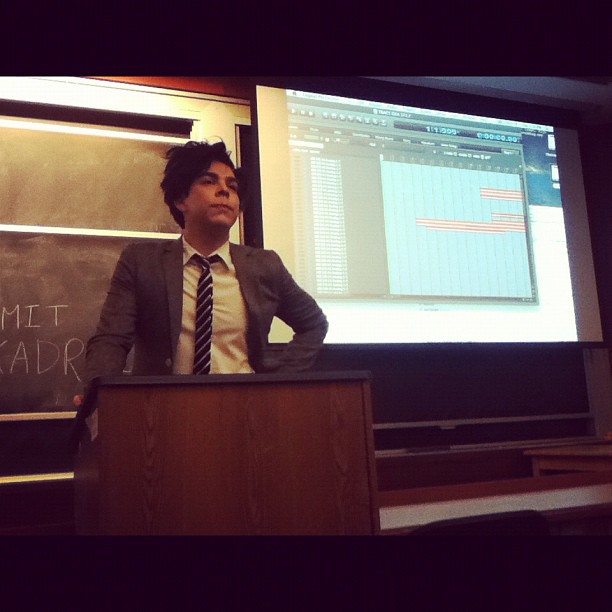 He encouraged us to disrupt it some more – but focusing on changing the perception of music so that songs can change lives again.
Listening to these speakers over the past couple months has given me a lot to think about. I'm certainly thankful for the opportunity to attend and pass on the message.
Have a great Thanksgiving holiday everyone!
Also, I've arrived at home! :D