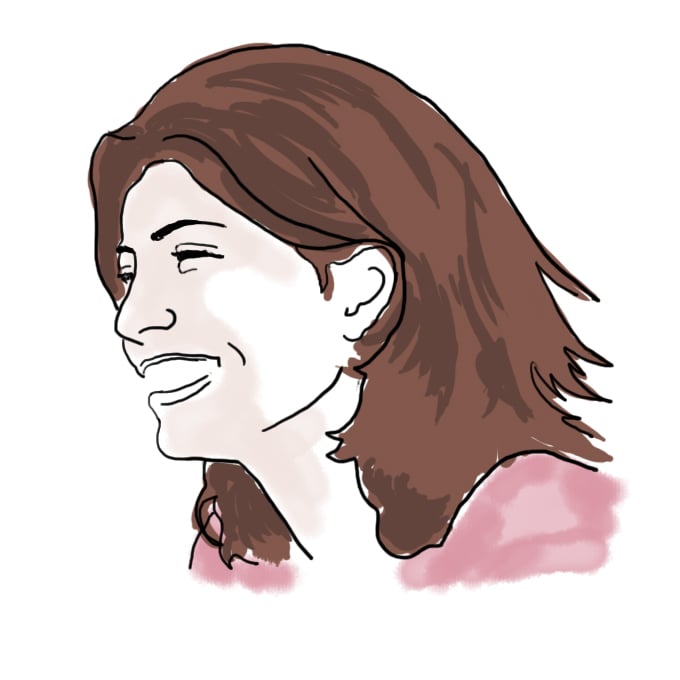 Interview with Hanhan Wang: EECS, robots, and more!

by Melis A. '08
What it's like to study electrical engineering and computer science at MIT
Electrical Engineering and Computer Science (more commonly referred to as Course 6 or EECS) is the most popular major at MIT with 700 undergraduates. The EECS department is the best in the country and has pioneered the fields of artificial intelligence, computer science theory, and electrical engineering. Course 6 alums and professors have developed the first video game and joystick, a detector for interplanetary communication, HDTV, Ethernet, and much more. They have also founded companies such as Hewlett-Packard, Qualcomm, Analog Devices, and Texas Instruments. I sat down with Hanhan Wang, a senior majoring in Course 6 to learn about her experiences with the major.
Hanhan's love for Course 6 is contagious! In high school, she learned about robotics through Carnegie Mellon's summer programs and later taught LEGO robotics to middle schoolers at RoboCamp. After realizing her interest in computer science, she naturally made the transition to MIT. She loves the EECS department because of the phenomenal professors, resources, and students. Hanhan especially enjoys the non-competitive environment where everyone pushes themselves to achieve more and people are always willing to help. Granted, every Course 6 major has to work extremely hard, but she loves what she is learning. Next year, she will be designing satellite antennas and communication systems at Orbital Science Corporation.
Currently, she is a lab assistant, or L.A., for a new class called 6.081 (Introduction to EECS 1). Course 6 will be changing its curriculum for the Class of 2011, and Hanhan explained the current system and the modifications being introduced. I will try to cover it briefly, but if you're looking for a detailed curriculum, go to http://www.eecs.mit.edu/ug/newcurriculum/index.html.
Current curriculum:
– 4 required subjects (6.001-6.004) that teach you everything you need to know for your more advanced EECS classes
– Differential equations and an Advanced math class
– A departmental lab class
– 5 "Headers," which are advanced classes (e.g. 6.011, Introduction to Communication, Control, and Signal Processing)
– 1 Department Lab such as the infamous software lab, 6.170 where students design a RSS reader, GizmoBall, or Anti-chess.
– 6.UAT and 6.UAP as a senior
New curriculum:
– As a freshman, take two introductory lab class that is team-based and very broad. The first class, 6.01, the class that Hanhan is helping with, focuses on Python programming and circuit theory in order to control a robot. The second class, 6.02, focuses on computer architecture and communications theory on a simplified cell phone wireless system.
– 3 foundation subjects (which will include some new classes like an Introduction to Quantum Physics)
– 3 "Headers"
– 2 Advanced/Grad classes in a specific area of EECS
– 1 Department Lab
– 6.UAT and 6.UAP as a senior
A Tech article quoted EECS Department Head W. Eric L. Grimson PhD '80 as saying, "We wanted to develop an introduction to the department that responds to several important pedagogical issues: it should cut more broadly across all of EECS, it should have a strong hands-on experience, and it should engage students in more direct contact with teaching staff than the traditional lecture/recitation format."
I took a little trip to the 6.081 classroom and saw the Pioneer robot in it's natural habitat (a "play pen" with bubble wrap walls =) ). The robot is controlled via the students' Python code on a laptop. This week's lab teaches robot localization – how a robot can figure out where it is in when you place it at a random spot in a maze. The robot has a map of the maze in its software brain. When it wanders around the maze, the sonar sensors take unique readings from each physical maze location. Then, it does some probability calculations to figure out its most likely position, based on its current sonsar readings, the path it has already traversed, and the optimal sonar readings expected at each maze location. This approach works extremely accurately, although sometimes the robot gets confused when the maze is symmetrical! Can any of you guess what the bubble wrap is for?
If you have any questions about Course 6 or the class, post a comment and I'm sure someone can answer it.
40 responses to "Interview with Hanhan Wang: EECS, robots, and more!"