Two of my dear friends, Gary & Sherveen, wanted to host a BBQ this weekend, and enlisted me to help organize. My main contribution, besides insisting that we serve corn on the cob, was deciding on a theme. Had I first gone to Party City, I might have realized that all the graduation/4th of July decorations were on sale, but I chose to look forward (though some may argue time isn't linear) instead and celebrate le 14 juillet — Bastille Day!
(" 'Bastille.' It's French for 'Why are you stabbing me? I just released you from prison.' " — The Daily Show)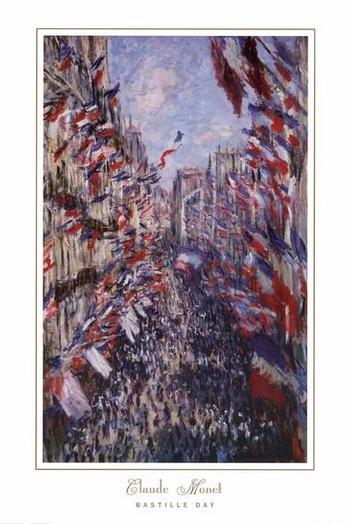 We wanted to tie in the Olympics somehow, but no such luck there. Sorry, Paris.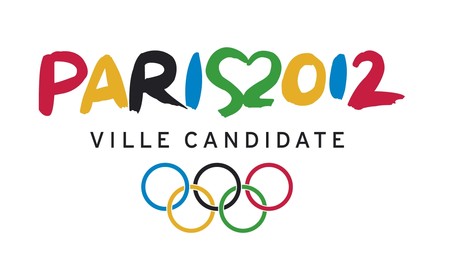 So anyway, read on to find out how we planned and executed the greatest BBQ in the history of the universe. I should warn you that I saw Le Divorce on Thursday, so I'm feeling a little, how do you say, francophone at the moment.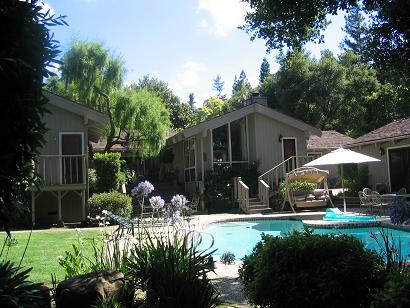 Here is the location of the BBQ. It reminds me of the many summers I spent in Grenoble. They had some fantastic vin de noix, je me souviens.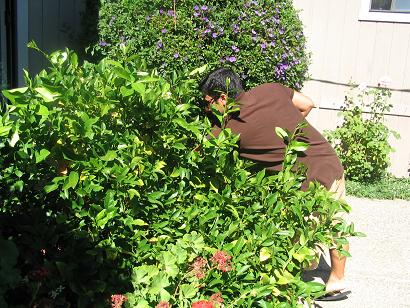 We needed lemons for the greatest marinade this side of the Seine River, but rather than go to the grocery store, we picked them from the lemon grove in nearby Cannes.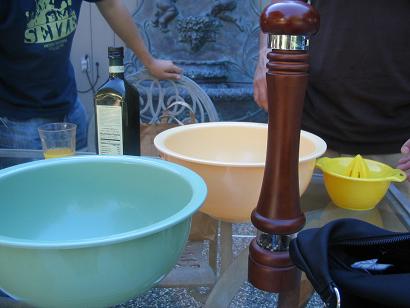 La vie en bowls. (For those who don't get it, visit www.edithpiaf.com)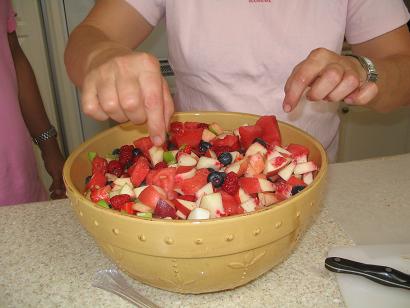 The next day, I helped chop les fraises et les pommes for what was to become the greatest fruit salad this side of July 14th. I erroneously added the raspberries in the beginning, and they got smushed =( Ah, c'est la vie.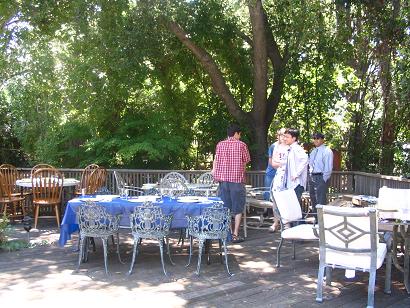 The outdoor terrace, where mes amis mingled until our feast was ready. We played this "game" in which non-MIT people would yell out a number, and MIT people would say to which course it corresponded. Fun for toute la famille!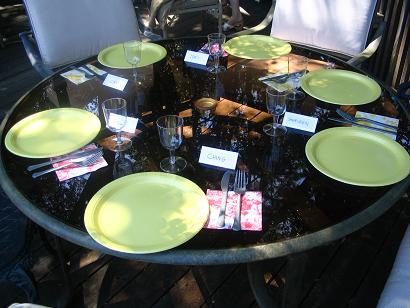 We planned to have alternating napkin colors, but that flies out the window when you have an odd number of plates Sur La Table.
(EDIT: I have been notified that there are 6, not 5 plates. We originally had 5, then someone who was not in harmony with our alternating napkin strategy snuck in an extra place setting and ruined the pattern.)
——–