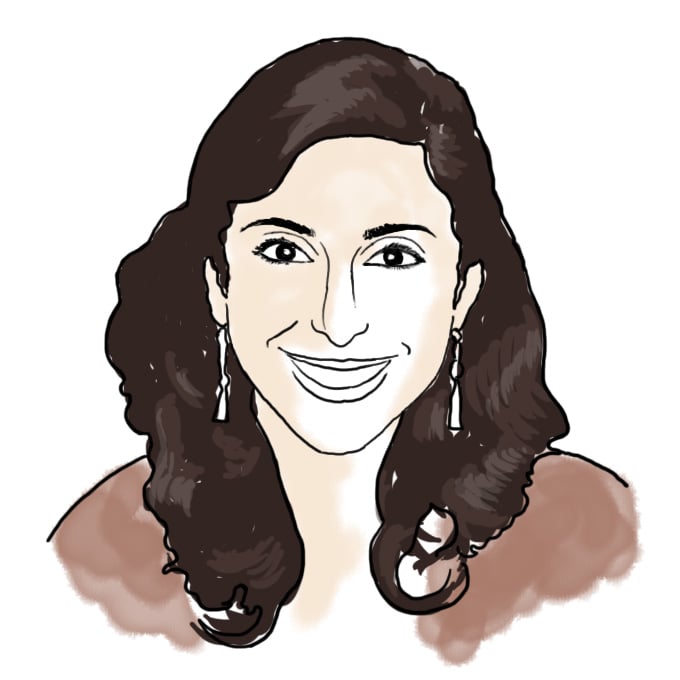 This all "began with a single blog by a student five years ago, at the dawn of the Facebook era." What did blogging feel like then, do I still wear my rat, and how much 18.06 do I remember?
As the NY Times article states, this whole blogging thing "began with a single blog by a student five years ago, at the dawn of the Facebook era." Let me share with you an anecdotal history of blogging, what I'm doing lately, and how MIT has continued to shape me post-graduation. Since I've worked in corporate America for about 5 "semesters" now (they don't get IAP off), I will organize my entry more than I ever have before. Hold me back from making PowerPoint slides!!
EXECUTIVE SUMMARY
— MIT blogging was not always this fancy
— I put my Course 14 skills to good use
— MIT alums are cool
HISTORY OF MIT BLOGGING
I'll keep this short. During my CPW in April 2003 (wow), I took some photos of all the madness and sent them to Matt McGann. You know, the usual: a cappella concerts, liquid nitrogen ice cream, etc. The more things change, the more they stay the same.
Matt's a big deal so he didn't respond immediately. I am very detail-oriented (some might use a different word here) about stuff like this so I sent him another email in November 2003 asking if I could delete the photos or if he still wanted them. He hired me on the spot to write some "photo journals" over IAP. Had I known this would have happened, I would have emailed him in September. Good thing I was on pass/no record still. (Check out that linkage — not rusty at all!)
Drafting my first couple of "entries" was hilarious. I would make Word documents with photographs of things I was doing and punny captions below, and then email these to Mari to "post" to the old, old admissions site This was while everyone in the entire office is reading thousands of applications and planning CPW. I believe I wrote 4 entries: making fondue for Valentine's day, going to a formal, and then maybe some stuff about playing in the snow. I don't remember anymore – I'm an old.
Sophomore year, we moved to the Institute-wide MIT blogs site and thought we were pretty pro. Matt and I continued to blog and had a few other entries by another student, I believe. People who knew where these were seemed to like them, but they certainly did not click. In fact, I received more comments from older MIT students than I did from prospective students and their parents. (And no "First!" comments… it was the Dark Ages.)
Ben realized that the admissions office needed to customize its own site to unleash the magic and bring blogging to the forefront. By junior year, we had created a spiffy website and I had gotten my friends Bryan and Sam jobs. (No kickbacks, though.)

WHAT AM I UP TO
I now live in foggy, hippie, fair-trade San Francisco. Fortunately it feels quite similar to Cambridge – especially with the pi-themed pizzeria. I just finished the incredible two year consulting program at Bain, and now I work for the Gordon and Betty Moore Foundation. Gordon Moore is the co-founder of Intel (Moore's Law!! for all the Course 6ers out there) and he and his wife established this foundation to support the environment, science, and the Bay Area. I work as an investment associate, so I help invest the foundation's endowment (just like a university's) to fund all its excellent grant-making work.
HOW MIT HAS SHAPED MY ADULTHOOD SO FAR
It's funny how much MIT helped me identify my identity. Like I did back on Conner 2, I still wake up early to go running, and visit the library (1, 2, 3) bi-weekly. MIT's emphasis on using what one has learned to better the world certainly resonates with me, and I hope that all of my career and personal (I compost now!) choices continue to reflect this.
The best part of graduating and moving to California has been connecting with other recent alums, some of whom I did not know at MIT. We have a semi-shared set of experiences and friends (quantifiable on Facebook) so it makes it much easier to skip the niceties and jump straight to the nerdy pick-up lines. Thanks to all of the meaningful things that nearby alums are up to (e.g., finding breakthroughs in research, starting new companies, planning new transportation systems, making a mark in established firms, investing in new technologies and ideas), I am so proud to wear my brass rat. And I owe a final "bravo" to all 07s in other cities doing similarly amazing things — can I crash with you when I visit?
P.S. In case you're as "detail-oriented" (see above) as I am, the answer is none. I don't remember any 18.06 at all.
11 responses to "Past, Present, and Future"