I joined GEL because I want to be able to implement my ideas in the world. And people are half that equation.
Last Friday, I led my wonderful new ELL (Engineering Leadership Lab) team in a Diverse Connections simulation lab where we faced this exact challenge.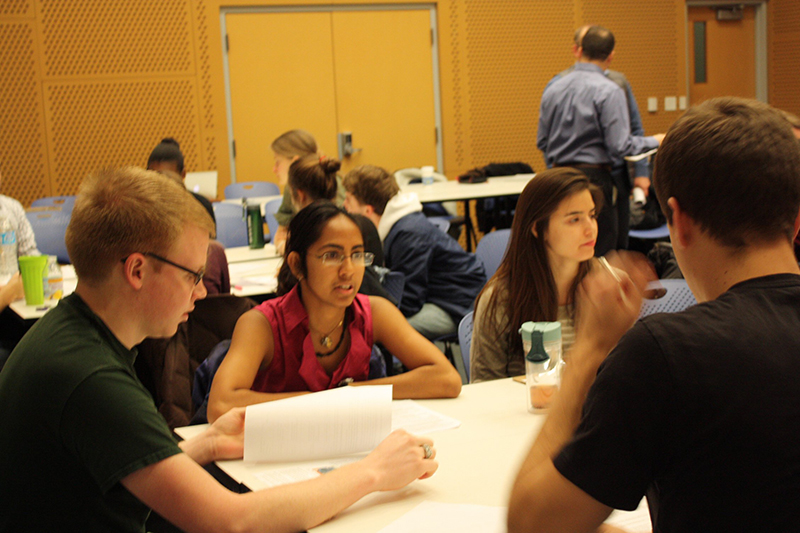 My ELL team has a course 22, course 1, course 16, two course 2 students + me (6-1). We're all from different living groups, activities, walks of life. Our "Tiger Team" of multi-disciplinary engineers was tasked with trying to get three different Engineering divisions – Electrical, Mechanical (Design), and Manufacturing across different three time zones to work together.
Context:
The international automotive company, Gelota, we worked for was facing reports of failures of the AC unit for the car leading to a few occurrences of smoke and sparking. This could lead to a major recall. Our task was not to find the cause of failures and redesign the part, but rather outline how the different teams will cooperate in order to achieve that goal.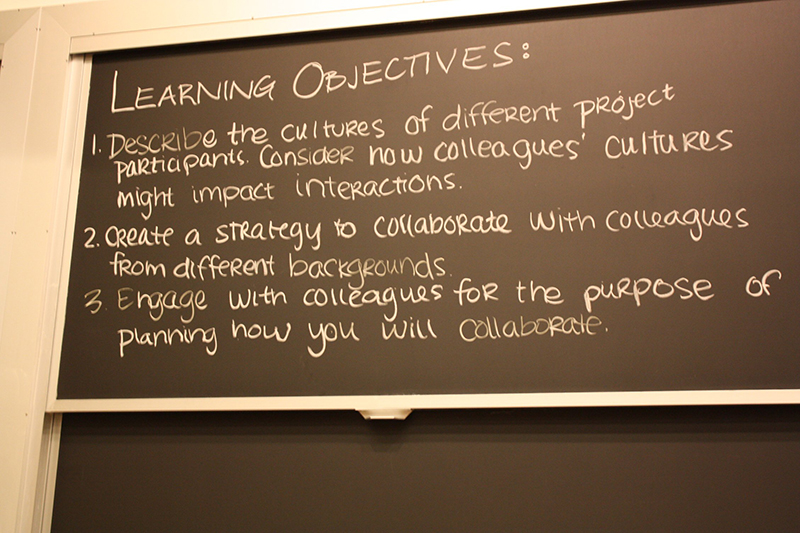 Why is this so difficult?
We've all been in the position of trying to do a group project, but realized that getting different personalities to work together was often harder than actually doing the research and presentation. Finding how people can fit and work together was crucial to this company's success in avoiding a major recall.
We had 70 minutes to come up with a plan for the next 6 months. At the end of 70 minutes, I had to give a presentation. Our success criteria? Whether all three representatives were satisfied that they will be able to work together with each other and with us.
The Personalities:
The lab kicked off with 7 minutes to read over the scenario. And then right of the bat, we faced our first contender: the uptight midwestern Electrical lead who had not a minute to waste. He had a million other projects and wanted us to be as hands-off as possible. "What did we exactly need from him?" Just tell him what to do and then he would do it.
The Design team was the complete opposite. The Electrical lead had warned us that these Hawaiian pokies didn't know what they were doing Operating out of a design studio in Honolulu, they valued a creative, laid back environment. Immediately the Design Lead greeted us with a "Hey What's Up" and laid back in his chair with his feet on the table. With Google docs as their preferable means of communication and meetings to be a rarity in the office, we could tell that this team would NOT mesh well with the old-school electrical folks.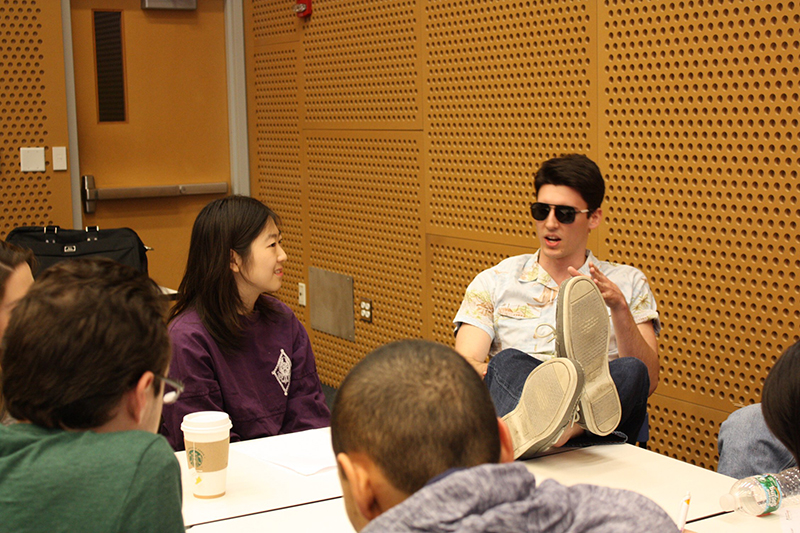 Lastly, the Manufacturing lead comes to us immediately asking if they need to stop producing the product. I look at my team, and we have no idea. These labs force you to make decisions in the face of uncertainty. And this is often the case of how major industry decisions are made. She shares her experiences with her dedicated team that recently joined Gelota. He main concerns are knowing more about the design & electrical specs to better create test conditions for the product before it goes out the door. We are relieved that she won't be as hard as the other two to work with.
Each sub team had their own priorities, own work ethic, own form of communication, own work hours, the list goes on. Getting all three to work together wasn't going to be a cakewalk.
Our Task:
We had a bunch of things to figure out:
What time/where/how often would meetings take place?
List of roles/responsibilities for each member
Schedule of major milestones
Guidelines/norms for communicating
And then the hardest of all: how do we address the concerns each subteam lead brought up?
And all this has to happen in parallel with talking to the representatives. These labs are fast-paced with a million things thrown at you at once.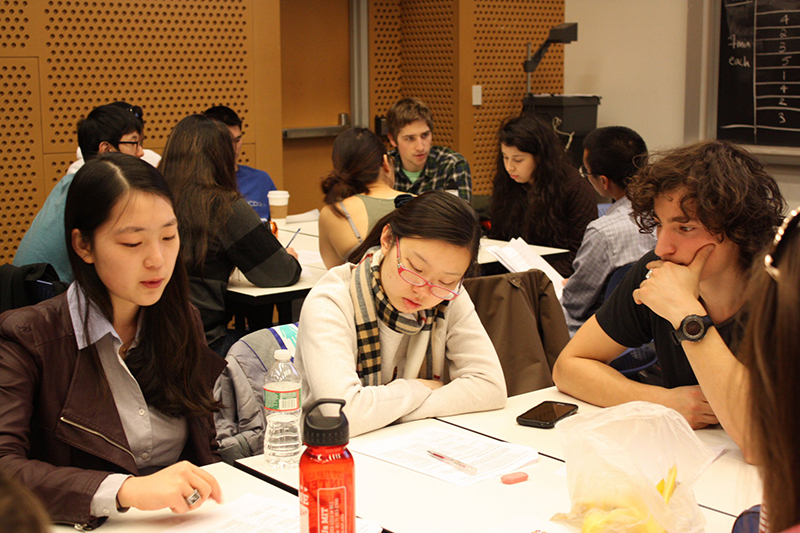 Leading an ELL is like juggling ten books while a red timer is blaring in your face while you're trying to land a crashing plane when everyone is depending on you. You are constantly thinking on the spot, communicating with team members and representatives, functioning at a 100% every minute all while looking at ease. It's so exhilarating. And exhausting when it's over.
So why do we do it?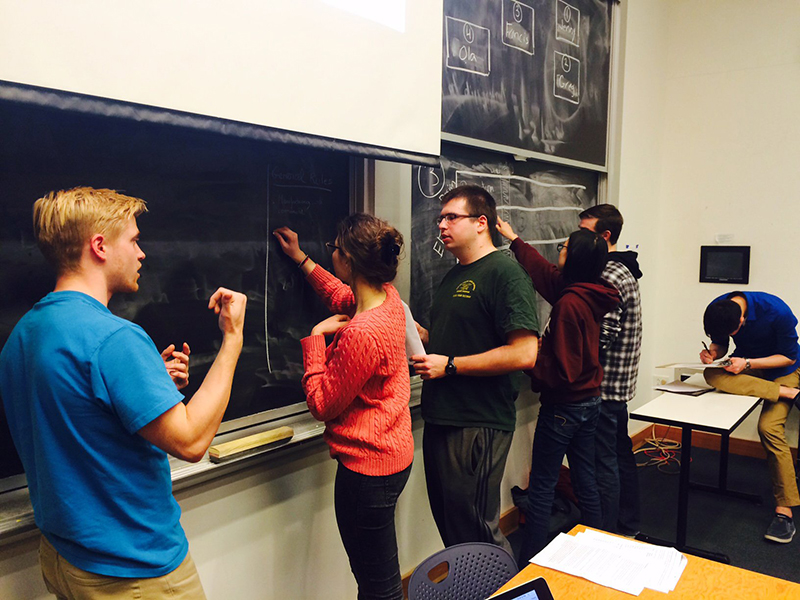 No matter where you work or what you do – you will have to work with other people. Whether it's leading a non-profit to do a project in a community across the world or being the systems integrator on the next iPhone. A common perception of MIT students is honestly a bunch of engineers who aren't socially savvy. We are here to prove them wrong. Every time I mention I'm a Electrical Engineering/Theatre Arts major, I get a funny look. But the world NEEDS us. It needs people who can analyze technical problems, translate them into tasks, and persuade people to get the job done. And practice makes perfect.
The Final Product:
This is a picture of our final plan that I had to pitch to the entire lab.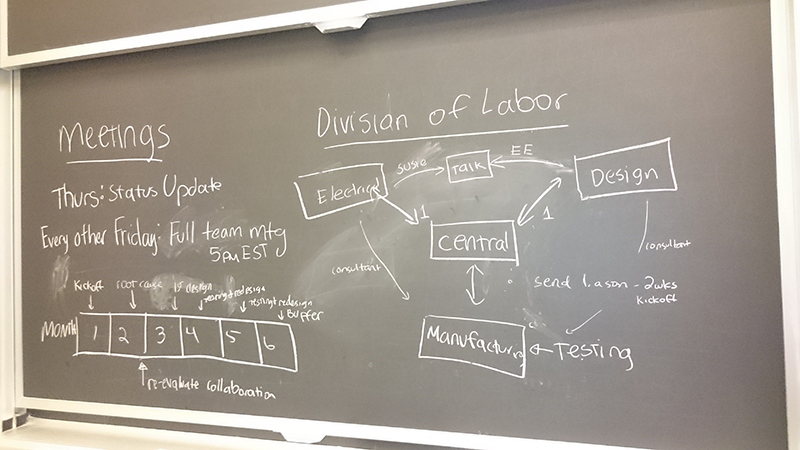 And there's not always time for rehearsal. I started off with thanking the representatives and inspiring us all to work together. Then I focused on making sure the ideas flowed from big picture to small details and tried to address individual concerns raised. After the lab, I felt SO proud of our ELL team. This time last semester, my team failed to deliver on both of the labs I led that day. But slowly, I am seeing myself grow and gain the confidence to take on challenges.
—
To find out more about the GEL program, you can visit gelp.mit.edu/admissions  The application deadline for the upcoming year closed yesterday March 15th, 2015!
Best of luck to all the GEL applicants!