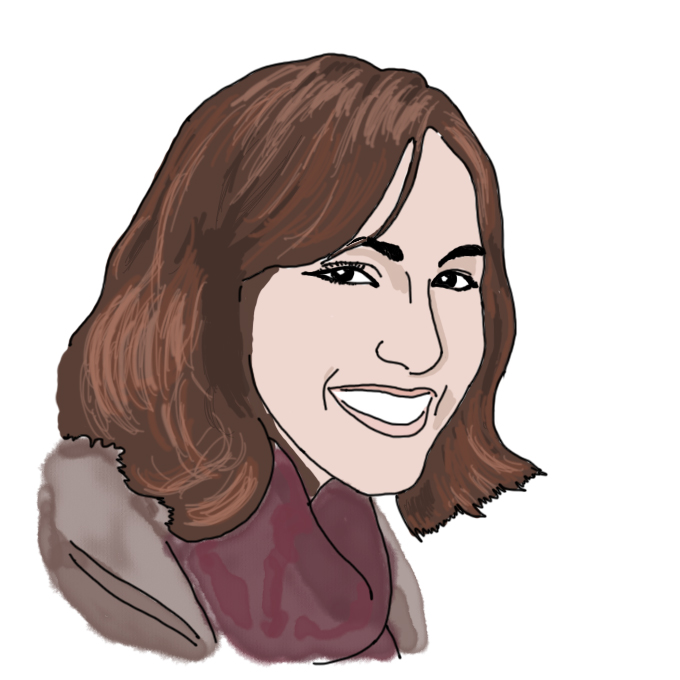 The Truth is Rarely Pure and Never Simple

by Neerja A. '16
A behind-the-scenes special on directing a play
What does a number do when it wants to be a picture?
I acted in my first class play in 2nd grade. Science was a way to explore the universe around me, while theatre was an outlet to express myself. Twelve years later, I am now pursuing a minor in Theatre Arts at MIT. I, like many other MIT students, am passionate about art as well as engineering. In fact, theatre has helped me become a much more effective engineer. How?
I understand people's motivations more clearly. Body language, tone, facial expressions, these are skills drilled into you in every theatre rehearsal and class. The energy and eloquence that I bring to the stage as an actor is just as valuable during a technical presentation as an engineer.
And even more-so, so many of the skills in GEL—communication, collaboration, vision, decision-making, advocacy, trust, leadership—are applicable to my Engineering Practice Requirement, a project with leadership practice & growth opportunity. This fall I am directing The Importance of Being Earnest by Oscar Wilde as a DramaShop Fall One-Act.
The director leads the vision for the production.
During the initial prod meetings, I had to advocate my vision for the play and inspire the other designers. From scripting to casting to rehearsal schedule, staging, gestures, set pieces, props, lighting, sound, costumes, I decide every single factor that contributes to the overall experience.
Which colors should the lights be?
What are the themes of the play?
What kind of couch do I want?
Should Gwendolyn's hair be up or down?
Does each actor fully understand their motivations?
How many hours are we going to rehearse each week?
What is the angle of the "absolute confidence" gesture?
I make the final decision on all these details to make my vision a reality. That is what motivates me, but that isn't to say it is all accomplished alone. In fact, I had an entire prod staff on my side.
How do you make a picture in your mind come to life?
Google images are incredibly useful as an initial starting point.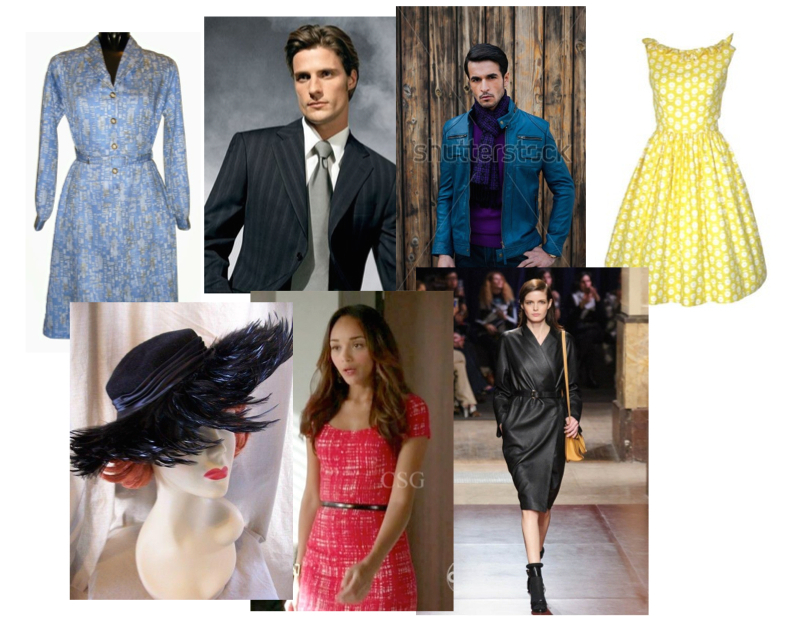 I thought about what I want my characters wearing, and that helped fuel my vision for a modern day high society interpretation of the text.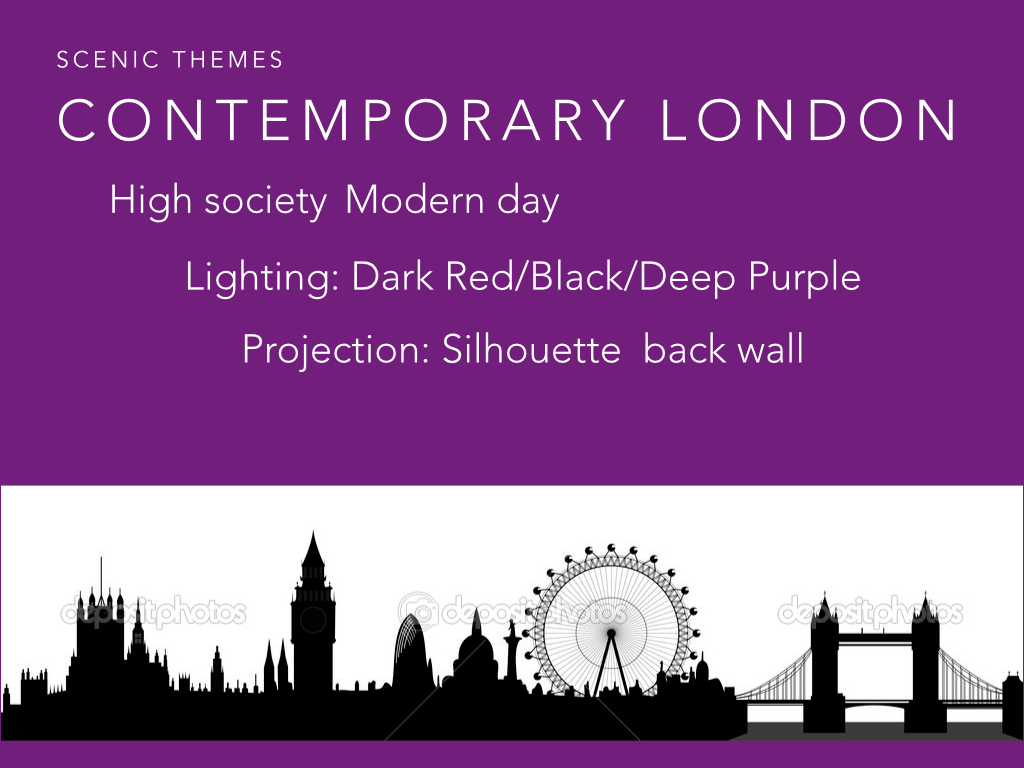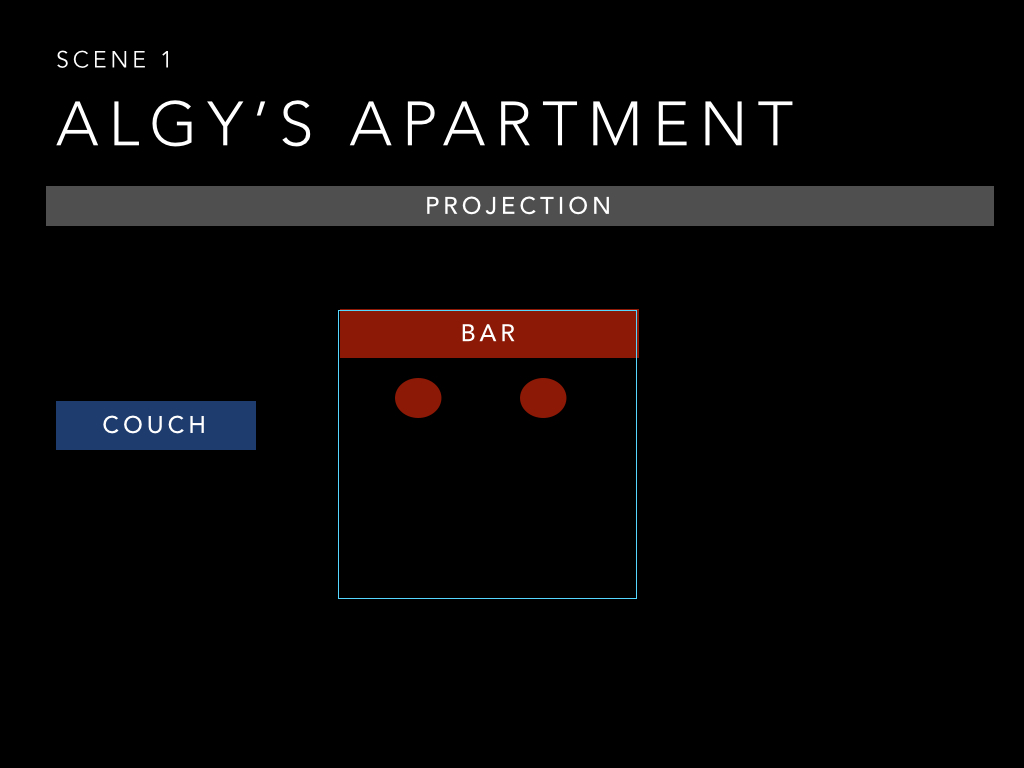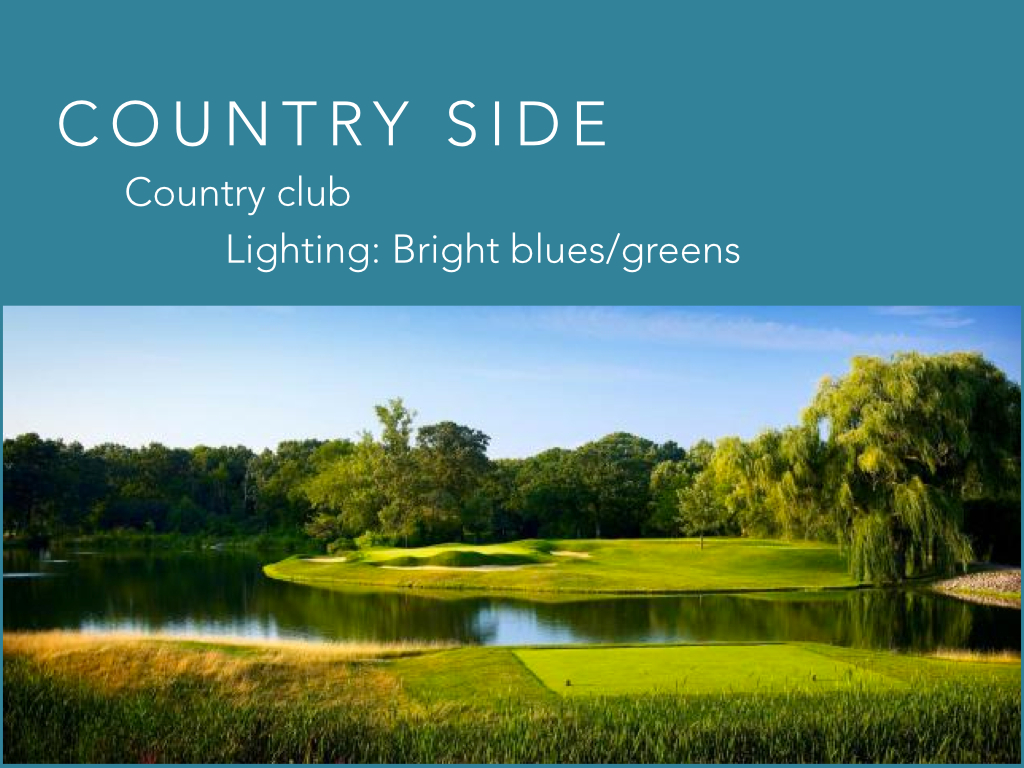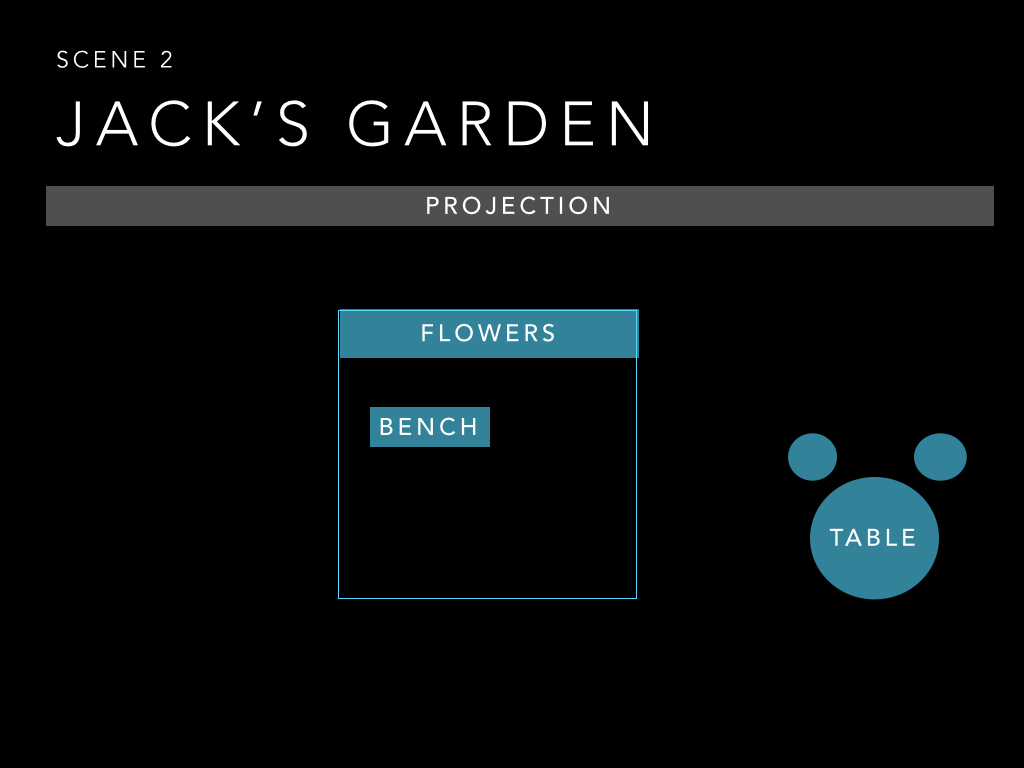 I then met individually with each designer – to pick out set pieces, look over costume options, discuss lighting effects, find sound clips, etc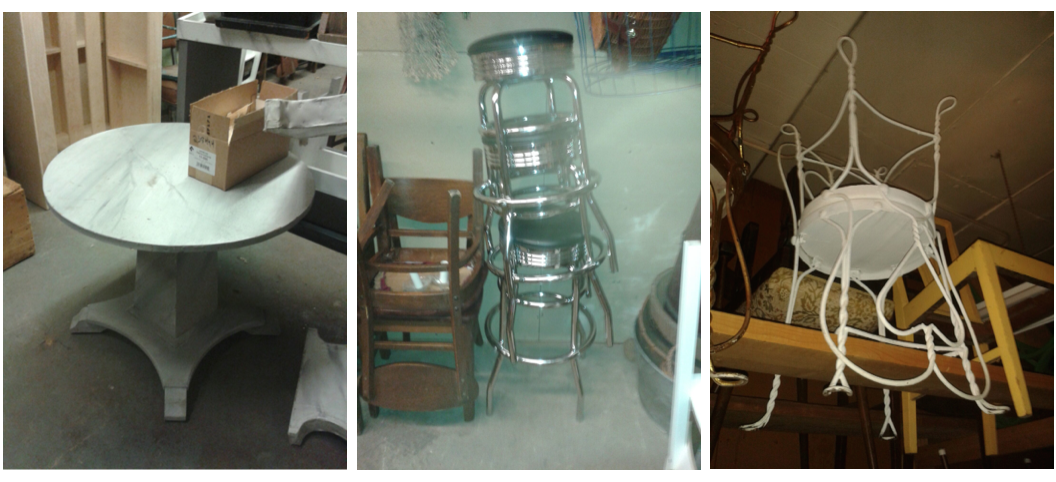 It was a two way creative, collaborative process where I try to communicate my vision and they make it into a reality. For example, for the scene transition, I wanted a sound clip that starts chaotic and transitions to calmer. With that, the sound designer went off, built on the idea, and came up with options (1, 2, and 3 ). I gave feedback: more of a contemporary "loungey" feel. The cycle continued, and we finally picked the first 30 seconds of this Frank Zappa piece.
Directing has helped me develop as a transformational leader.
One of the topics we discussed in GEL was transformational leadership: leading by (1) building trust and respect, (2) inspiring your team and communicating clear expectations, (3) accepting new ideas, and (4) offering individual attention as needed.
In rehearsals, I create the skeleton of a set and movement to highlight the essence of a scene or interaction. I work with the actors to bring out motivation, gestures, emotions shaping, refining, molding a moment until it sits just right. I try to create moments that will touch the audience.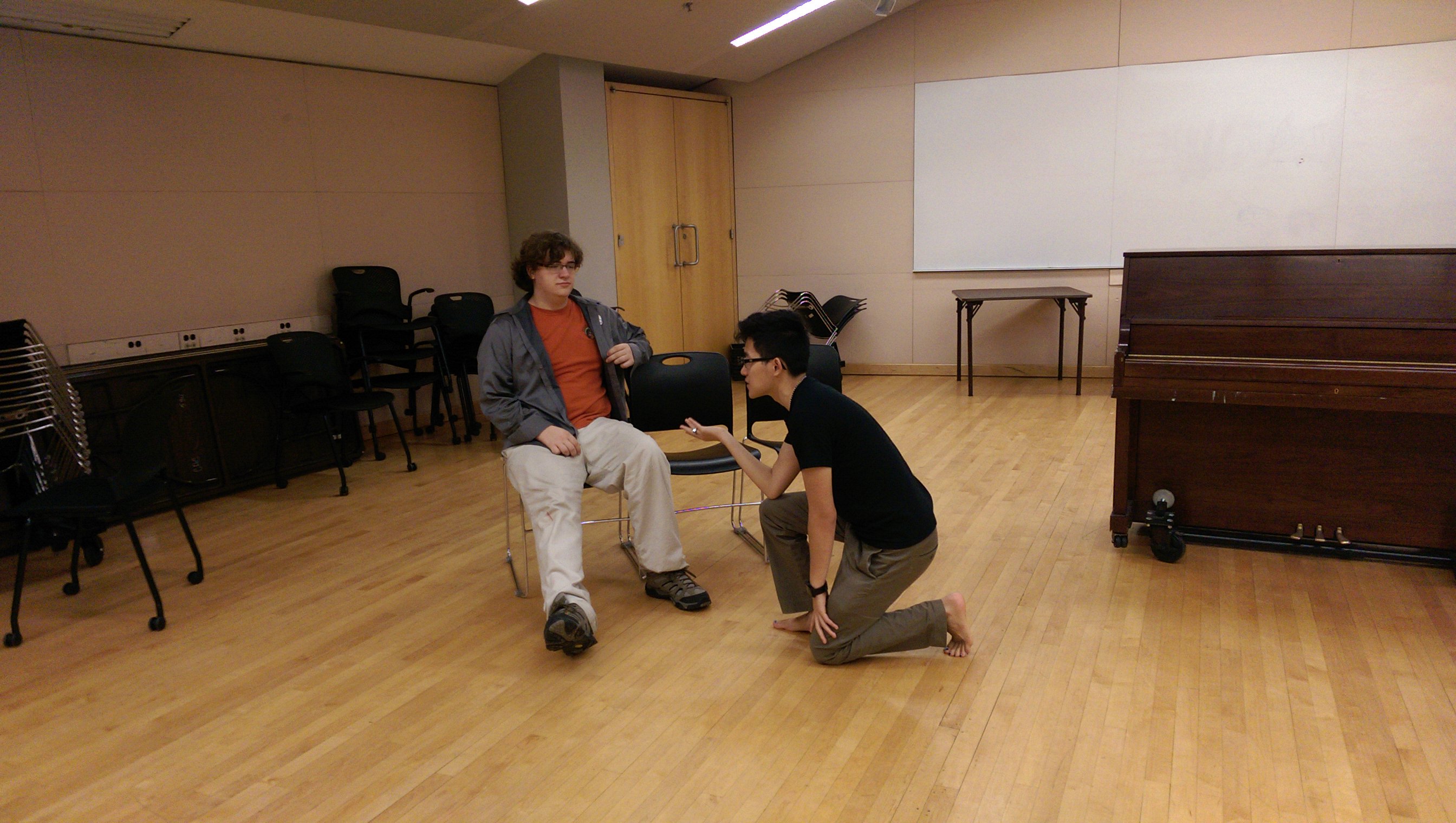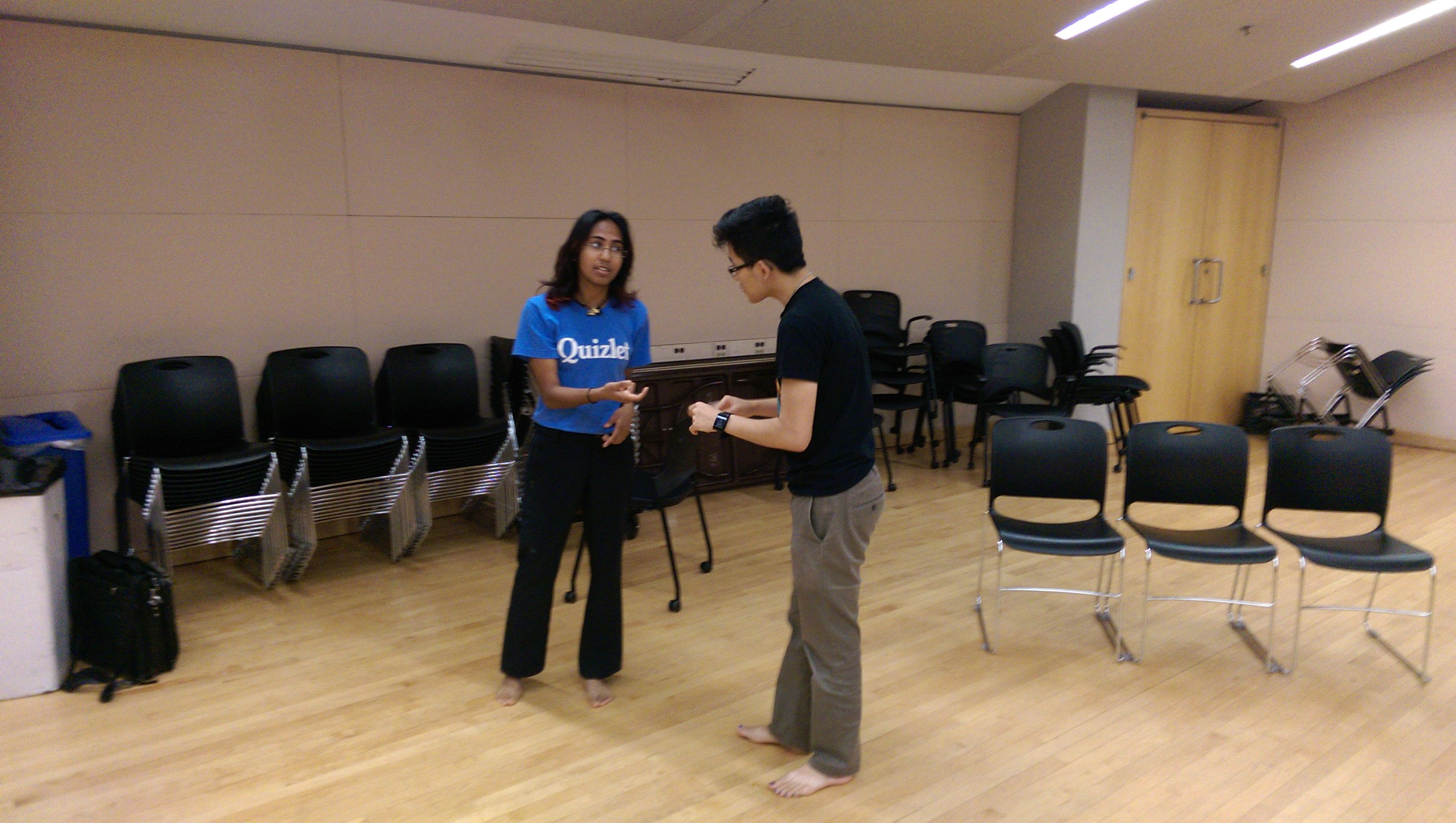 To do this, I must facilitate and create an environment in which my actors can make discoveries on their own. Finding new ways to interact with each other and their environment. Coming up with a different interpretation of the scene. But getting to this point requires building trust with your actors so they are not afraid to share their ideas. In any kind of leadership role, your job is to do what's needed so your team feels comfortable and able to perform. They need to believe that you care about them. And sometimes that means putting my actors first.
Sometimes that also means overcoming brick walls.
Trying to find a time that works for eight MIT students is harder than a gradient descent optimization problem. When one of my actors had a conflict for tech week, I had to advocate on her behalf to the production team to work around it. I had to work with my stage manager to send out availability polls, hunt down actors to fill them out, and find mutually agreeable times to rehearse scenes. Often it meant keeping my schedule as flexible as possible plus additional hours for emailing logistics and design meetings on top of rehearsal.
Balancing a play on top of everything else has been tough. The three habits from my last post have definitely helped keep me sane. But prod week before the show opens is considered hell-week with full dress rehearsals every night plus notes plus lots of last minute fine-tuning. And oh yes, also psets and labs and tests. And then what happens when you realize you missed a whole dimension to the play? A lot of last minute scrambling to find the double meaning in the text, communicating to the actors how to interpret their characters, more soul-searching for the entire reason for your production and your own existence, etc.
But the final product is so worth it.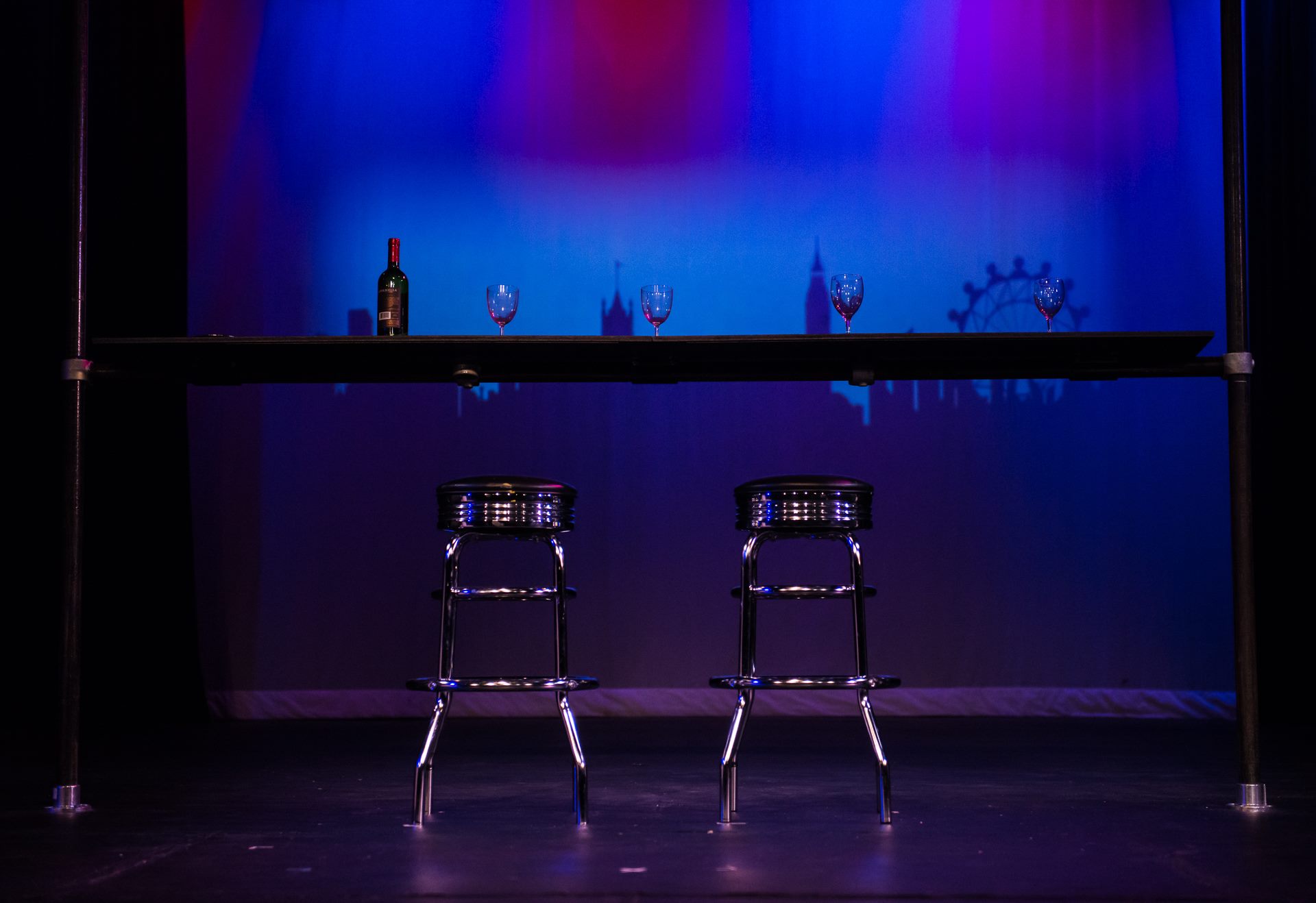 The set was gorgeous.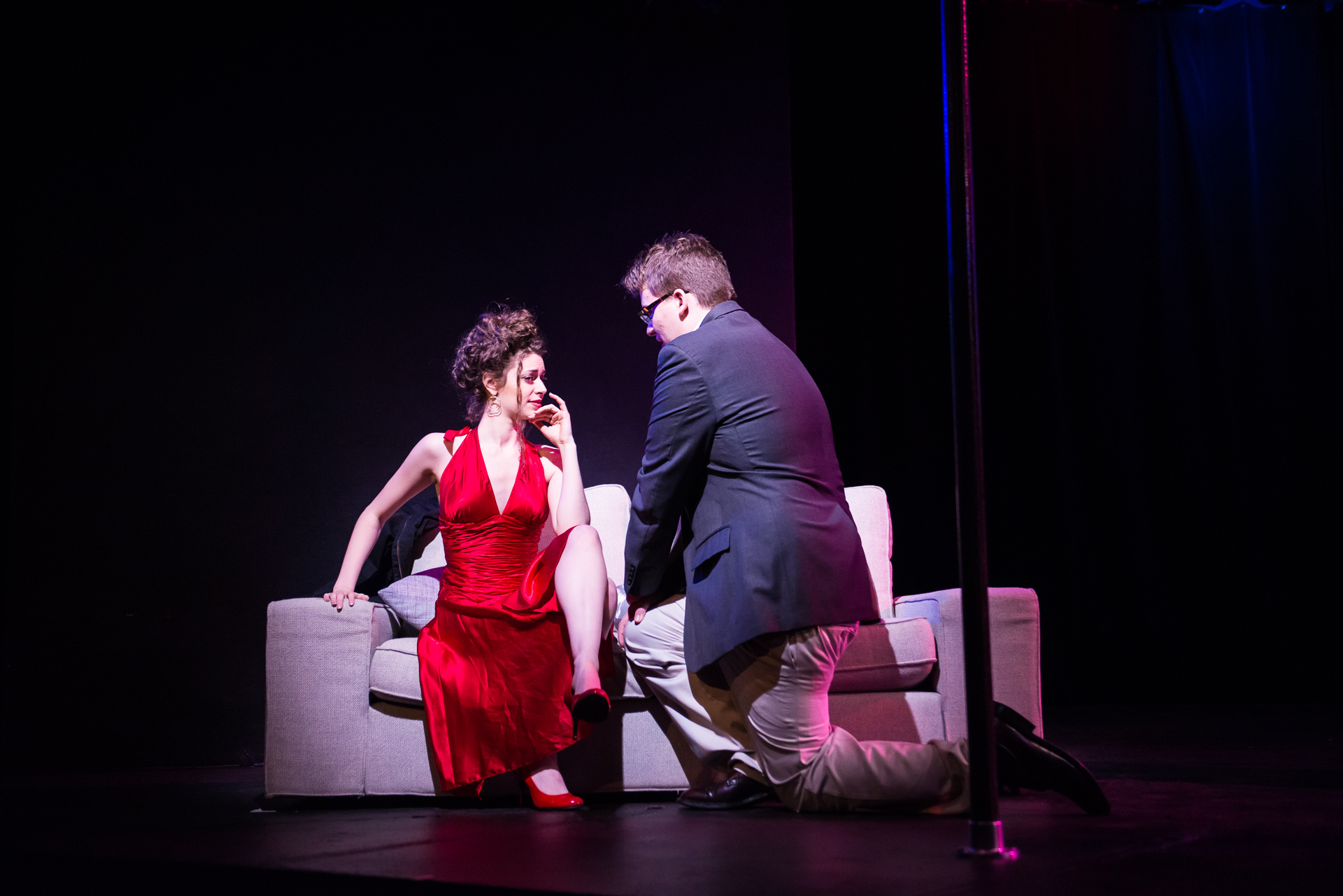 The lighting and projection turned out even better than I imagined.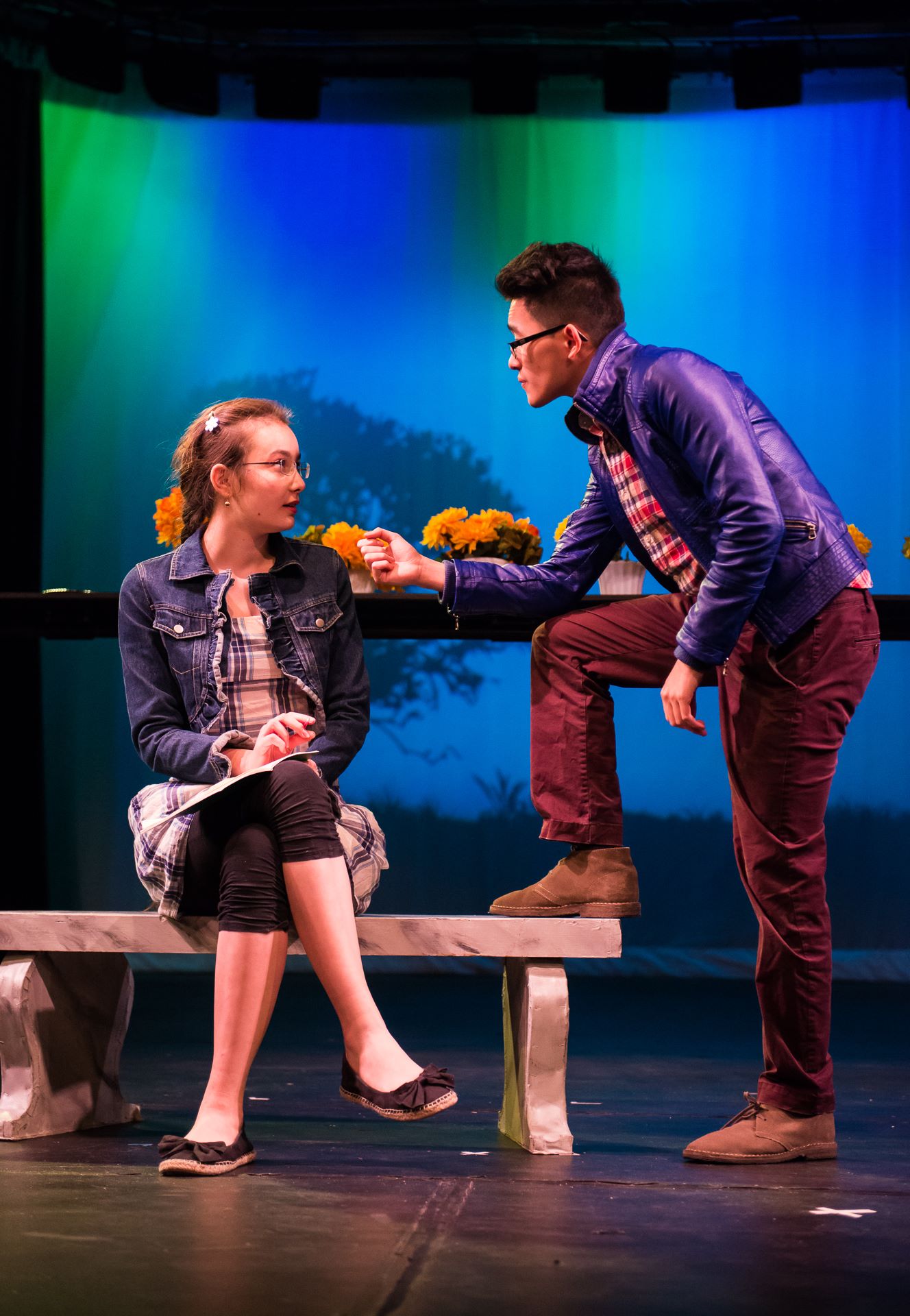 The costumes matched each character perfectly.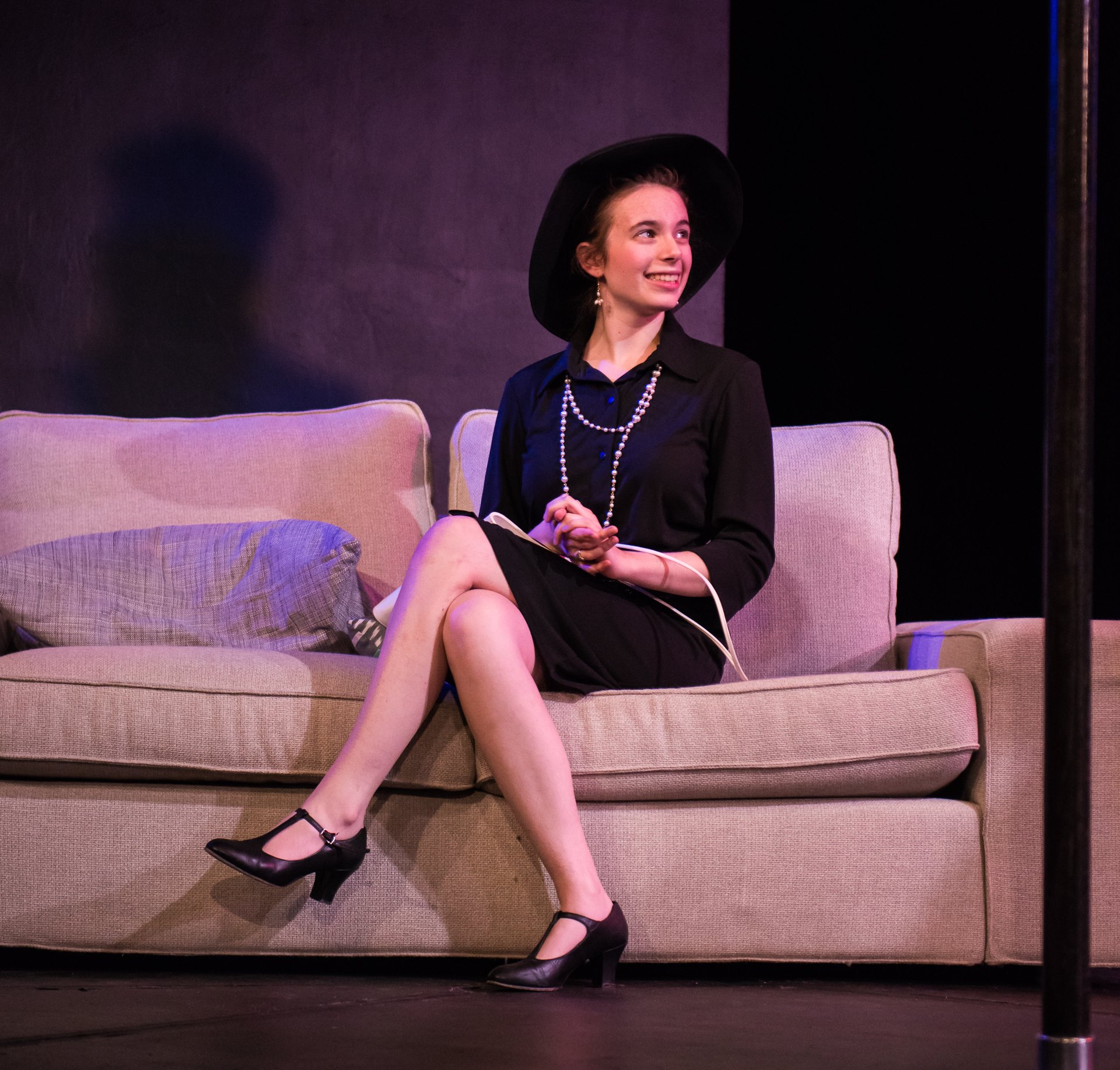 Each actor brought so much conviction and intensity to the stage that it amazed me.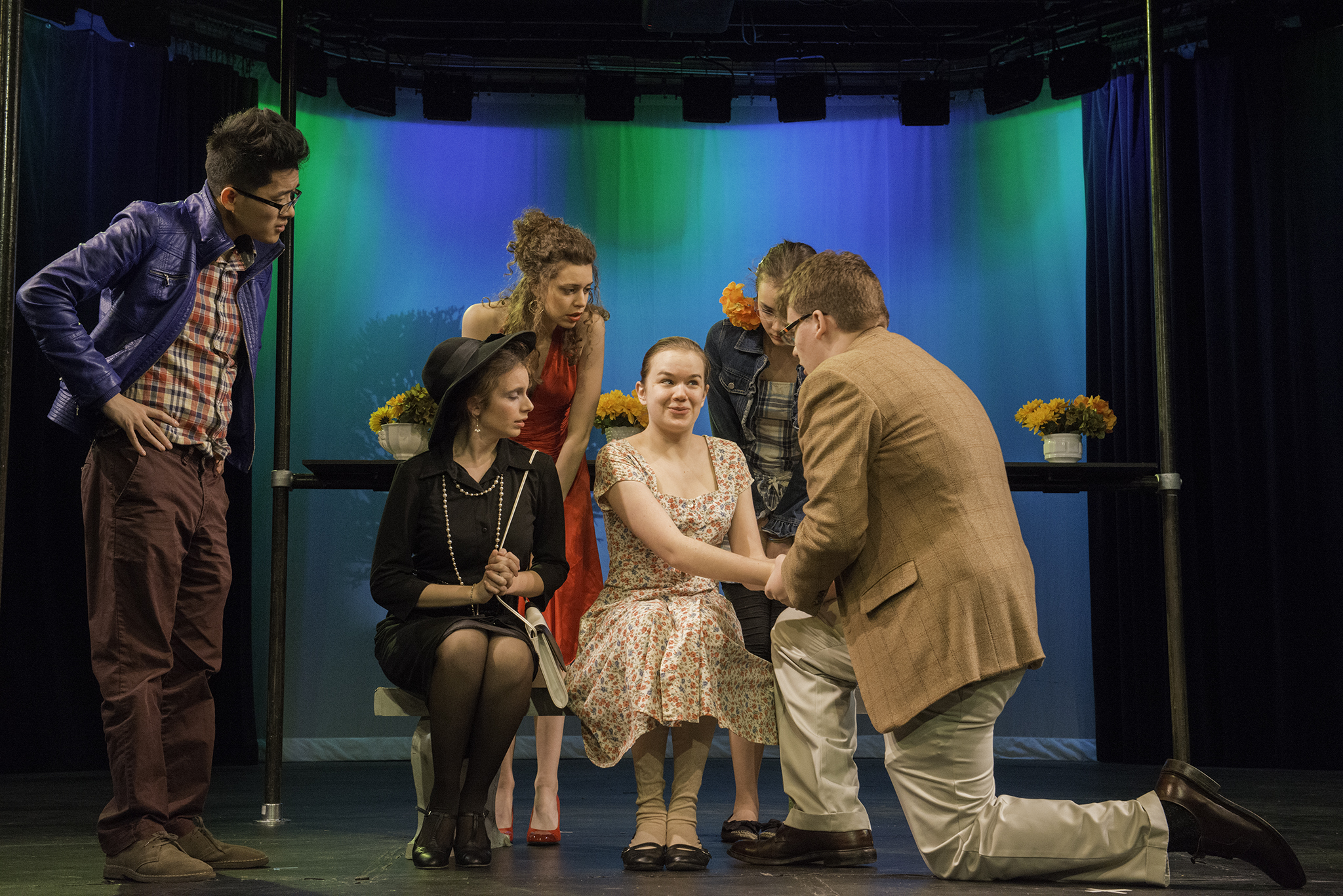 And the final product is better than my vision. Because of the entire team. I only helped bring all these ideas, pieces, people together. And built them up to be the best they can be. That was my favorite part.
But even after all this hard work, sometimes you still doubt yourself.
Will people enjoy this? Will they think it's funny?
Art is hard. Unlike science, there's no right answer. Your perspective will always be different from someone else's. When you care so much and work so hard to make a piece the best that it can be, it hurts to take criticism. But in the end, I focus on what my theatre advisor said: Don't worry about anyone else. Make something that you would enjoy watching.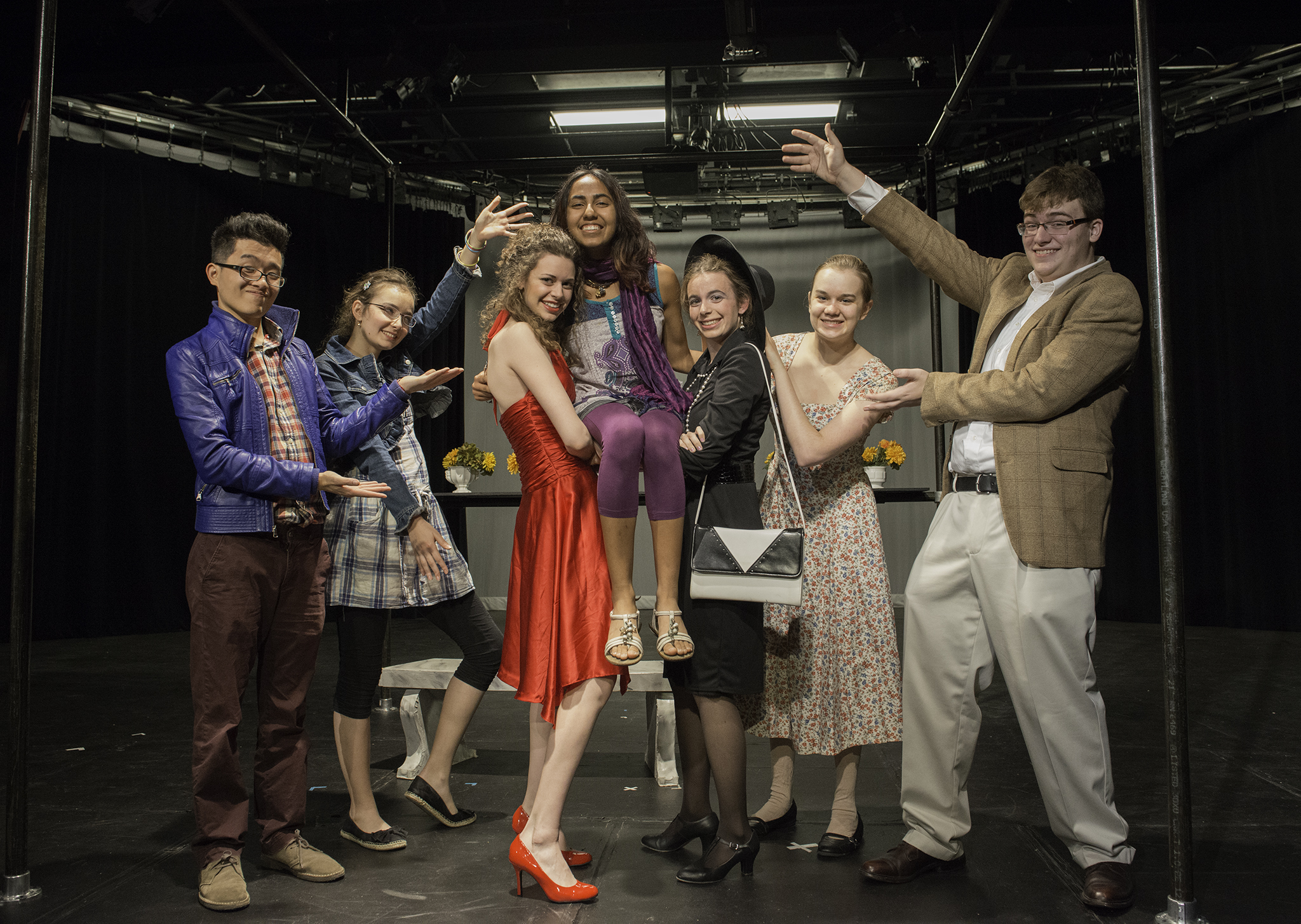 Well, I definitely still laugh the seventh time I watch the show. And hopefully you will too! We opened tonight and have only two more performance!
DramaShop Fall One-Acts: Fri Nov 7th and Sat Nov 8th at 7:30 pm in Kresge Little Theatre! Tickets are free!  
I have loved every single minute of directing. I love my cast for being so committed and so beautiful on stage. I'm so thankful to the stage managers, designers, mentors for all their hard-work and help. Directing has been such a fulfilling journey that I don't think I'll be able to let go. Break a leg everyone!
Closing credits!
Photos – Landon Carter, Alexander Bost
Cast: James Yeung, James Gilles, Talia Weiss, Tchelet Segev, Melanie Abrams, Devany West
Prod Staff: Cecile Lu (producer), Leah Goggin (stage manager), Kate Weishaar (set design), Marisa Wang (costumes), Eric Ruleman & Winta Zaid (sound), Gabriel Frattallone (lighting), Amanda Aparicio and Abra Shen (directors) and all of MIT Theatre Arts for mentoring us!
Quotes:
"The truth is rarely pure and never simple." – Oscar Wilde
What does a number do when it wants to be a picture?" – Dan Dietz