In July we posted the blogger application. 88 students began an application, and 69 completed it. A few days ago, Lydia, Kris, Michael, Ceri, Anastassia, Natasha, and I met and we picked five of them to be new bloggers. Here they are – we're super excited to have them on the team! Say hello!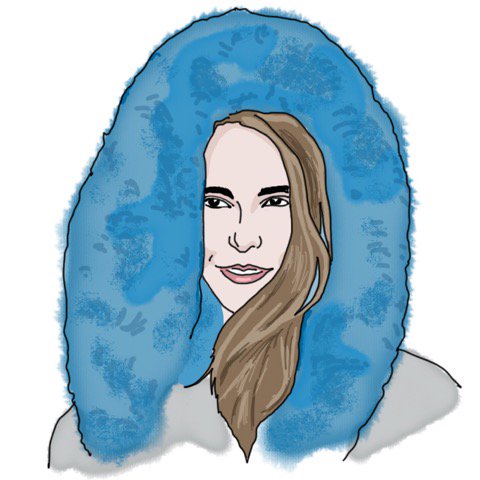 Anelise N. '19
Dorm: MacGregor
Course: 6
About: Hey guys!
I've lived in exactly two places my entire life: my family's house in Los Angeles (one week and 18 years) and Cambridge, Massachusetts (one week and counting). I love making things from scratch, from food to clothes to what you're reading right now.
My guiding culinary principle is "Keep calm and add butter". I design and sew my own clothes, including my winter coat, a 7-pound monstrosity masterpiece lined in electric-blue turquoise fur. And I love the creative process of writing, which has been part of my life for over 7 years, ever since I started writing my own fantasy books and blogging about my projects.
I never thought MIT would be the school for me. Then, while visiting I saw how students were meshing their scientific potential with creative vision to build a campus that was extraordinary and vibrant, and to make technological inroads that would change the world. That's my goal for the next four years and beyond.
In lots of ways, MIT is my adventure. I hope to share it with you :)
Ben O. '19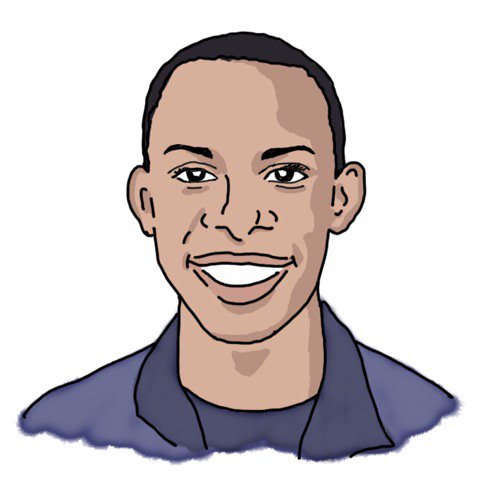 Dorm: Burton Conner
Course: 20
About: HEY GUYS!!!!!!! Lol…… Why the caps, to be honest, I am not really sure. I was just feeling it. In all honesty that is how most all of my writing goes. When it comes to writing I like to believe that it is reflective of how my mind works. My writing can turn out to be very curious, very random, but nevertheless always trying to find some sort of point, answer, or solution in a way that may not come off as conventional. Nevertheless, it is who I am and I have come to enjoy the curiosity and randomness that comes with being Benjamin Oberlton.
I cannot say exactly where I am "from" considering the fact that I do not really like choosing one home over the other, but I like to consider myself a IllGeoTexMaryGeorgian (In order of my homes born in Illinois, moved to Georgia, Texas, Maryland and finally back to Georgia). I am more or less a small little melting pot of different state cultures that has helped me realize just how different the world can be. Whether its realizing that Texas has their own state pledge you say every morning or arguing over whether Maryland is in the south or not, I have become a Frankenstein's monster (yes Frankenstein's monster. Not Frankenstein. Big difference. Just saying.) composed of the various states I now call home.
However, my interest for blogging and writing stem from the MIT Class of 2019 Facebook page oddly enough. It was there that I found I enjoyed sharing my stories and making others life with various pictures, posts and video blogs. So I cannot stress it enough…….. It can be in the most seemingly insignificant places that you will find something that you will love.
Lastly, why am I here at MIT you ask??? That answer is quite simple. I have the tremendous goal of wanting to find a cure to cancer. No not one of them, not some of them, not a way to slow down cancer, but a cure to cancer period. (<-please ignore the fact that I said period then wrote it. Trust me it works. If I was talking to you face to face you would be like… Dang, I like his use of the word period.) Though it is seemingly impossible, improbable, and insane, the fact that I could one day make it as an MIT student, and even more so an MIT blogger, once met these same criteria. So I always like to think, go big and if someone says you can't, go even bigger.
Now actually lastly, I am looking forward to writing blogs, videoing vlogs, and simply sharing with you what it means to be a student here at MIT. It was here on these admissions blogs that I truly fell in love with the school, so it is here that I hope to one day inspire someone somewhere that MIT truly is one of the most amazing places on this oh so amazing planet.
Kevin S. '19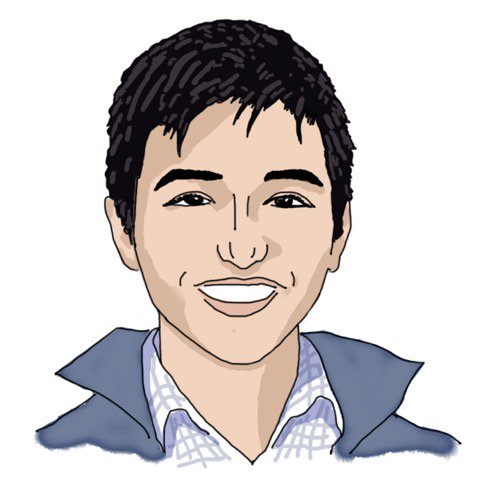 Dorm: Burton Conner
Course: 15
About: Sup? I'm Kevin, and I was born and raised in the San Francisco Bay Area, where the sun shines for most of the year, it never snows, rain isn't really a thing. Basically, we're chill all day every day.
Since I was 6, I've spent the majority of my life in frigid ice rinks. I'm a figure skater on Team USA, which means I'm often out and about traveling to destinations across the globe for training and competitions. Throughout my travels, I've gotten accustomed to living out of a suitcase on months on end. Stuffing my suitcases so full but barely topping out the weight limit has become second nature.

Aside from being a nomadic rink rat, I also love good food, books, movies, music, and photography. My life wouldn't be complete without late night food runs, Netflix marathons, or impossibly-long Snapchat stories.
And in case you were wondering, I have no clue what I want to study yet. Possibly a combination of Course 6-3 and 15. But, hey, that's what the next 4 years are four, right?
tl;dr: MIT HERE I COME.
Sabrina M. '19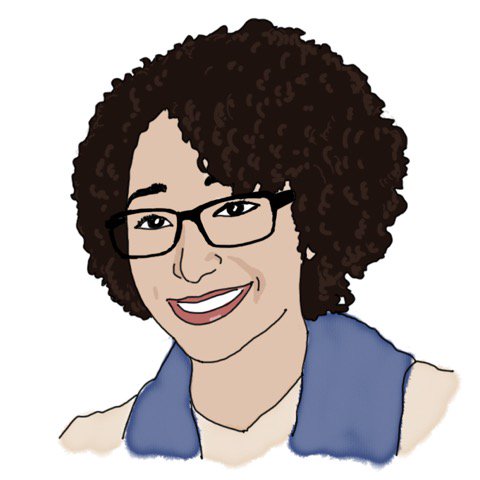 Dorm: Senior Haus
Course: 1
Profile: Heyo! My name's Sabrina and I love to love stuff. Some of this "stuff" includes all kinds of drawing, slam poetry, amateur vintage photography, and watching cooking videos. I've spent most of my recent years trying to really figure myself out, and I hope that while I do, you can, too.

I'd like to say I'm from three places all at once, just because all three shaped me, with or without the title of being my "hometown". I'm from the concrete jungles of New York, the modern suburbia of Westchester and the sandy beaches of the Dominican Republic, all of them equally cool but entirely different. Each one also taught me something different, like being able to convert Pesos to Dollars in my head.
My parents, both immigrants, always raised me to do what I love, so I grew up wanting to be an artist, then a writer, then a whole bunch of other unremarkable and unoriginal career paths, but finally ended up here. Instead of my childhood dreams of going to art schools in Manhattan, my parents decided moving out of the city was the best bet and that dream got filled with pipes (is that how it goes?). So, I studied architecture in a magnet high school and thought, "Hey, this is pretty neat, but I wish there was more math. A lot more math." Funny how life works like that. I may be on a different track but my art lives on and my writing is out there in the world, so I guess you could say things haven't really changed much since I was a kid. Dreams really do come true.
Phoebe C. '18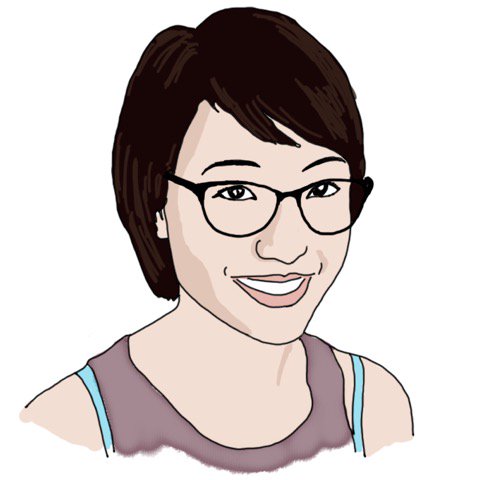 Dorm: East Campus
Course: 18 & 14
Profile: I am the type of person who has a five-year plan, and I am currently trying to fit Iceland into it.

I come from a preppy suburb of Philadelphia, where I spent the first sixteen years of my life people-watching and dreaming about other places and growing fond of travel, painting, yoga, self-help books, and hip-hop. My parents are from China. I have an older brother who also goes to MIT. I did a lot of math as a kid because math is mind-boggling and satisfying. I also wrote a lot of angsty poetry. These are the facts.

I'm joining the blogger community as a sophomore intending to double-major in Courses 18 and 14. I mostly care about efficiency and the collisions between people's lives. I'm not positive what I want to do in the future, but right now I'm thinking it would be cool to go to law school and work on judicial reform. We'll see, though. The five-year plan is shaky.
I've been called low-key. I've been called fabulous. I've been called sassy. You can call me Phoebe.